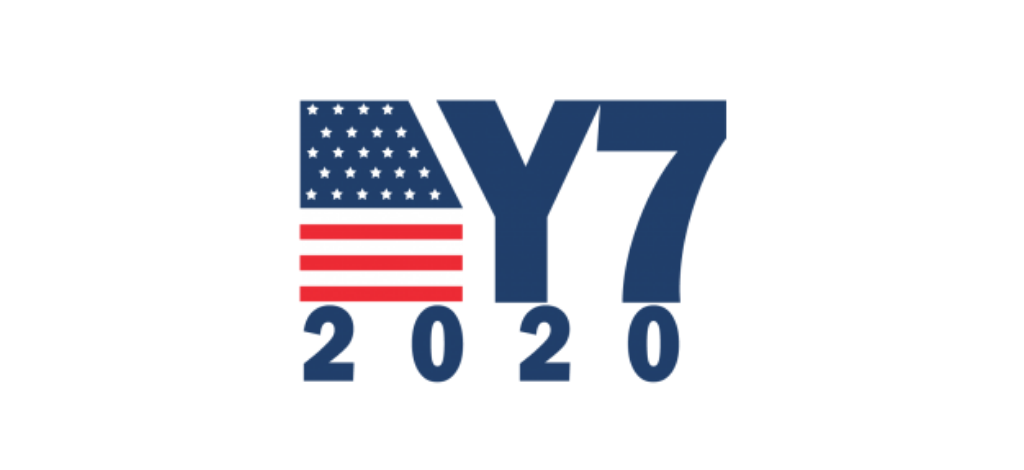 Tune in & join the discussion: June 3-5, 2020
About the Y7
The Y7 Summit convenes emerging foreign policy youth leaders to discuss current global economic, political, social, and security issues. This unique gathering of emerging global leaders happens in the United States only once every seven years. The Summit will bring together young opinion shapers, aged 22-30, and established policy and business leaders for meaningful dialogue. YPFP will partner with the U.S. Department of State and the White House to convene the G7 Youth Summit, the Y7, which accompanies the 2020 G7 Summit. The thematic policy tracks will mirror the G7 policy tracks and are likely to include Technology and Artificial Intelligence, Global Connectivity and Trade, Peace and Security, Education and Jobs, Cryptocurrency, Cyber, Diversity and Inclusion in Policy Making, Space, Energy.

During the Y7 Summit, delegates will jointly develop policy White Papers. These White Papers will provide concrete recommendations to address critical global issues. Immediately following the Summit, delegates will deliver the Y7 recommendations to policy makers, business leaders, civic leaders, and youth leaders in their home countries for consideration and potential implementation.
The Young Professionals in Foreign Policy is the organisation institution for the Y7 Summit.
The key thematic policy tracks include:
Global Connectivity and Trade
Peace and Security
Energy for Today and Tomorrow
The Future of Education and Jobs
This year, One Young World Ambassador Virginia Stuart-Taylor will represent the UK as Head Delegate.