Arch Wongchindawest is a One Young World Ambassador and Founder of Socialgiver.com, a social enterprise that works with over 100 top brands in Thailand to give back in a more sustainable and creative way. Launched in May this year, Socialgiver has already funded 16 social projects in Thailand, Philippines, Myanmar, and Nepal. Arch has also served as a consultant for the UN Environment Programme and UNDP. He is one of Forbes Thailand's 30 under 30, an Eisenhower Fellow, and as a Global Shaper, he has been invited to speak at the World Economic Forum.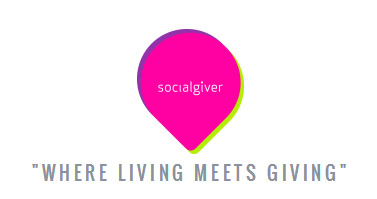 I fell in love with the Social Enterprise concept the moment I was introduced to it. To me, social entrepreneurship is the perfect solution for a world that has been spoiled by mindless capitalism; enabling entrepreneurs to pursue both the economic advantages in harmony with the intentions of making the world a better place. I had always been wondering if there was any possibility of creating real change in the world in a system that continues to reward people who create negative impact while people who wish to create positive impact are expected to receive nothing in return. A social enterprise gives people a new choice, to move towards conscious consumerism, and to support people who are making positive impact.
I feel that we are at the very beginning of a new revolution, moving towards a future where all corporations are expected to create an overall positive impact to the society. A social enterprise, having both a commercial operation like a business, synergistically integrated with a social intention like an NGO or charity, seems to bring out the best of both worlds. What's been interesting to see in this new sector is how social entrepreneurs are combining the two, and the ways in which these two very different pursuits integrate. I've noticed that there are three distinct ways in which social entrepreneurs attempt to achieve this, and this will hopefully serve as a starting point for ambitious social entrepreneurs:
1. Empowering communities: Especially popular in developing countries or cities, these social enterprises hire and train disadvantaged persons or communities to produce or operate their enterprise. Such as training women in the slums to produce handicrafts, or hiring disabled persons as call centre staff. These social enterprises are aiming to create an overall positive impact on the lives of people who are part of their enterprise or within the grassroots community.
2. Positive impact products or service: More popular where there is higher purchasing power, such as in capital cities or developed countries, these social enterprises provide products that are 'better' for the consumer, the society or the environment. Such as organic farms, or up-cycled materials (where waste is turned into something useful). These social enterprises aim to create impact by offering alternative products or services that are better off for the society or environment. The key for these social enterprises is minimizing externalized costs and maximizing stakeholder benefits.
3. Returning profits: Some social enterprises focus on returning parts or all of their profits back to the society, or by providing similar products or services at low prices or for free to disadvantaged groups. Such as 'buy one give one free' shoes, or clinics that provide cheap basic services but at the same time offering premium services at high prices. By promising to give back with their profits, these social enterprises are fund generators that support worthy causes.
As social entrepreneurship is a relatively young sector, I feel that we have a long way to go and the three general ideas mentioned above are not the only ones. Also, just because you can fulfill one it doesn't automatically make you a social enterprise and sometimes you may want to mix these ideas together. One thing is for sure, the success of social enterprises will depend on how we balance, integrate, and synergize business-like operations with the intentions of creating positive impact - to actually create sustainable social change in our communities, countries, and the world.