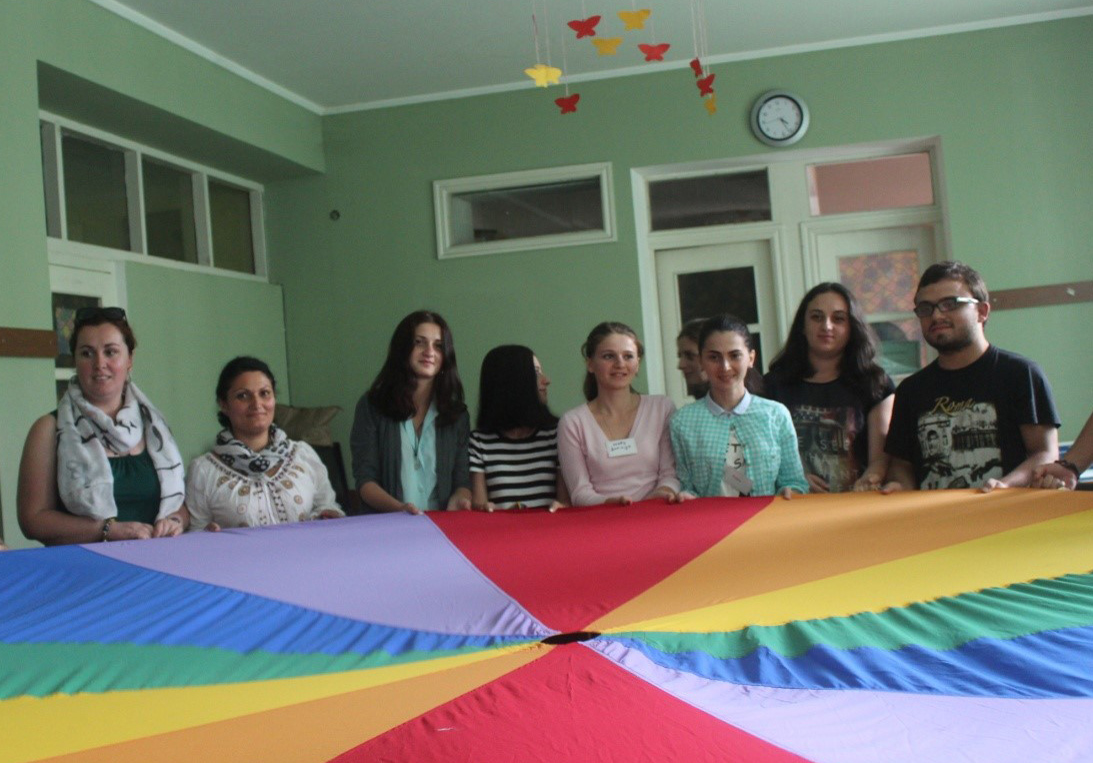 I am here to tell you a story, a story about self-doubt, hopelessness and failure, and also, a story about courage, empathy, vision and strength. I am here to remind you how sometimes, the simplest actions result in significant outcomes and how little is needed to support and empower unemployed individuals.  Dear reader, let me walk you through the journey of the Employment Shuttles.
A person who has a history of long-term unemployment or who has never worked before feels small, unsure, forgotten, unfit and incapable of succeeding. And that happens because we let them believe so, because we, ourselves, don't see skill, talent, future or anything beyond their record of unemployment. But what if they had a chance, an opportunity to discover themselves, enhance their competencies and find their place in the labor market?
In 2014, Action Against Hunger Spain launched the Vives Emplea project in order to tackle the challenges brought by the economic crisis. Vives Emplea envisaged supporting unemployed individuals by providing coaching sessions, trainings, peer support, and by daring to create a bridge among job-seekers and employers. No, I am not talking about a typical career guidance service, but an innovative approach that makes the participants of Vives Emplea the main characters of the story.  After several years of successful implementation, Action Against Hunger decided to spread the program abroad and pilot it in the South Caucasus mission, particularly in Georgia, under the name of Employment Shuttles.
And so, the journey began:
A journey of 20 unemployed individuals who gathered several times a week, over the course of five months, to develop their personal and professional competencies, acquire new knowledge and work towards a common goal. A journey with a coach who was always there to support the participants with their initiatives and endeavors. A journey of cooperation with the private sector by having corporate volunteers from various companies visit the Employment Shuttle and offer a workshop, a session or simply share their experience and give advice. A journey of attempting to fill the miscommunication gap between job-seekers and employers by brokering with companies. What makes the Employment Shuttle so unique? It views its participants as individuals with hidden talents, as people capable to succeed and reach their goals. It believes that everyone has the ability to excel at something, and allows them to look deep into themselves, find that treasure and bring it up to the surface.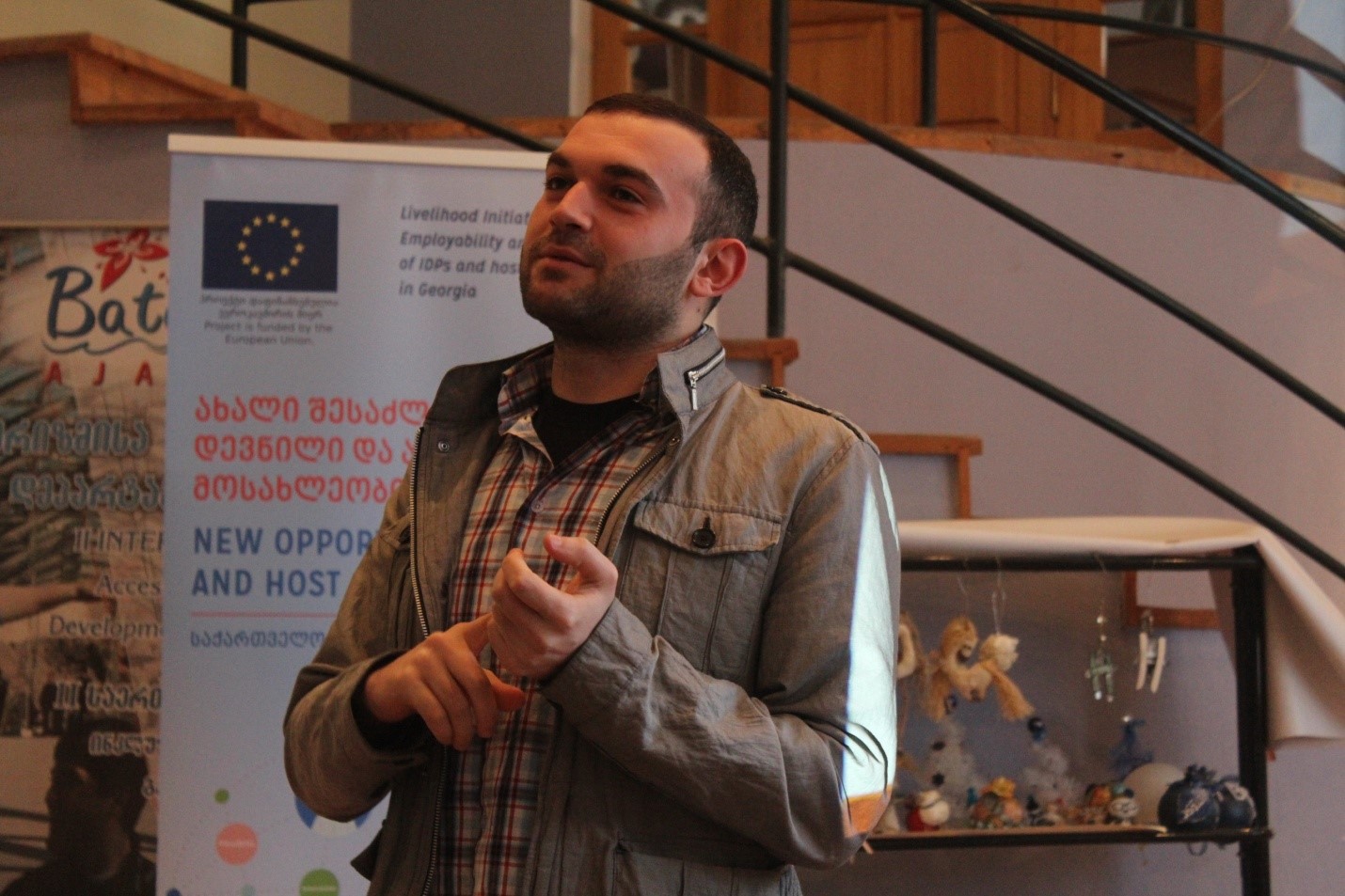 With the support of the European Union and LIFE Georgia project (Livelihood Initiatives to Forster Employability and Entrepreneurship of internally displaced people and host communities in Georgia), six Employment Shuttles were implemented in three Georgian cities, Tbilisi, Gori and Zugdidi, enabling more than 120 people to participate in the program. Furthermore, both internally displaced people from the conflict regions of Abkhazia and South Ossetia and local populations were involved in the program, creating a diverse, inclusive and welcoming environment where each member was respected, supported and appreciated.
Employment Shuttles do not seek nor create job opportunities for the participants, but rather, the program equips them with a set of tools, empowers them through a variety of sessions, and changes their perspective towards the outside world. It pushes them to go out there and find what they're looking for themselves, whether if it is a job, an internship, a specific training opportunity or even their own business. During these five months, all the self-doubt and hopelessness is transformed into courage, motivation, strength and self-discovery. Thus, at the end of the program, we don't have participants who are employed, but individuals who are capacitated and will find jobs themselves because they now know that every ending provides an open door for a new beginning.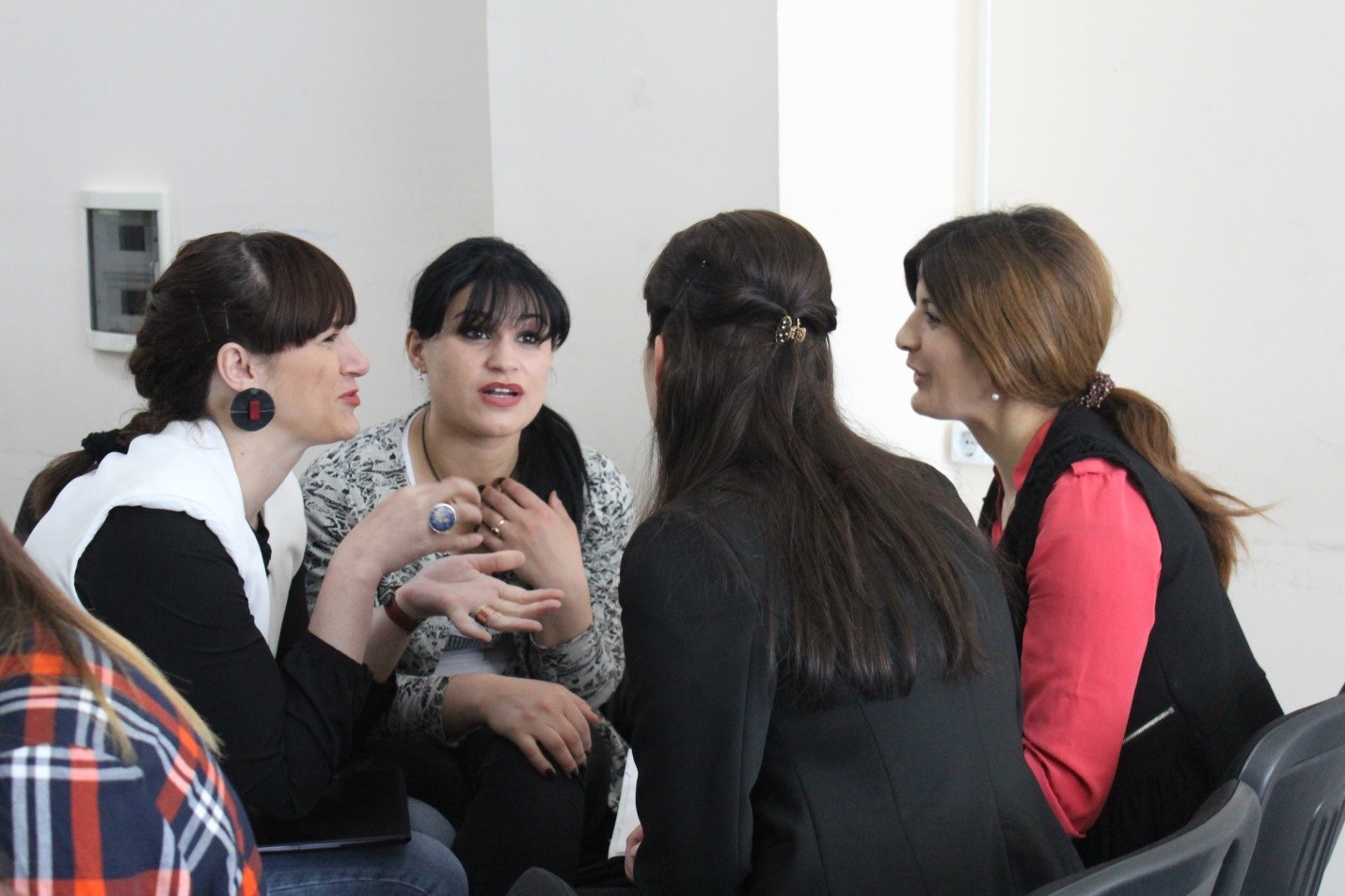 "Most of all, the Employment Shuttle, reminded me that I should always be in movement and never stop chasing my dreams." Zugdidi Employment Shuttle participant