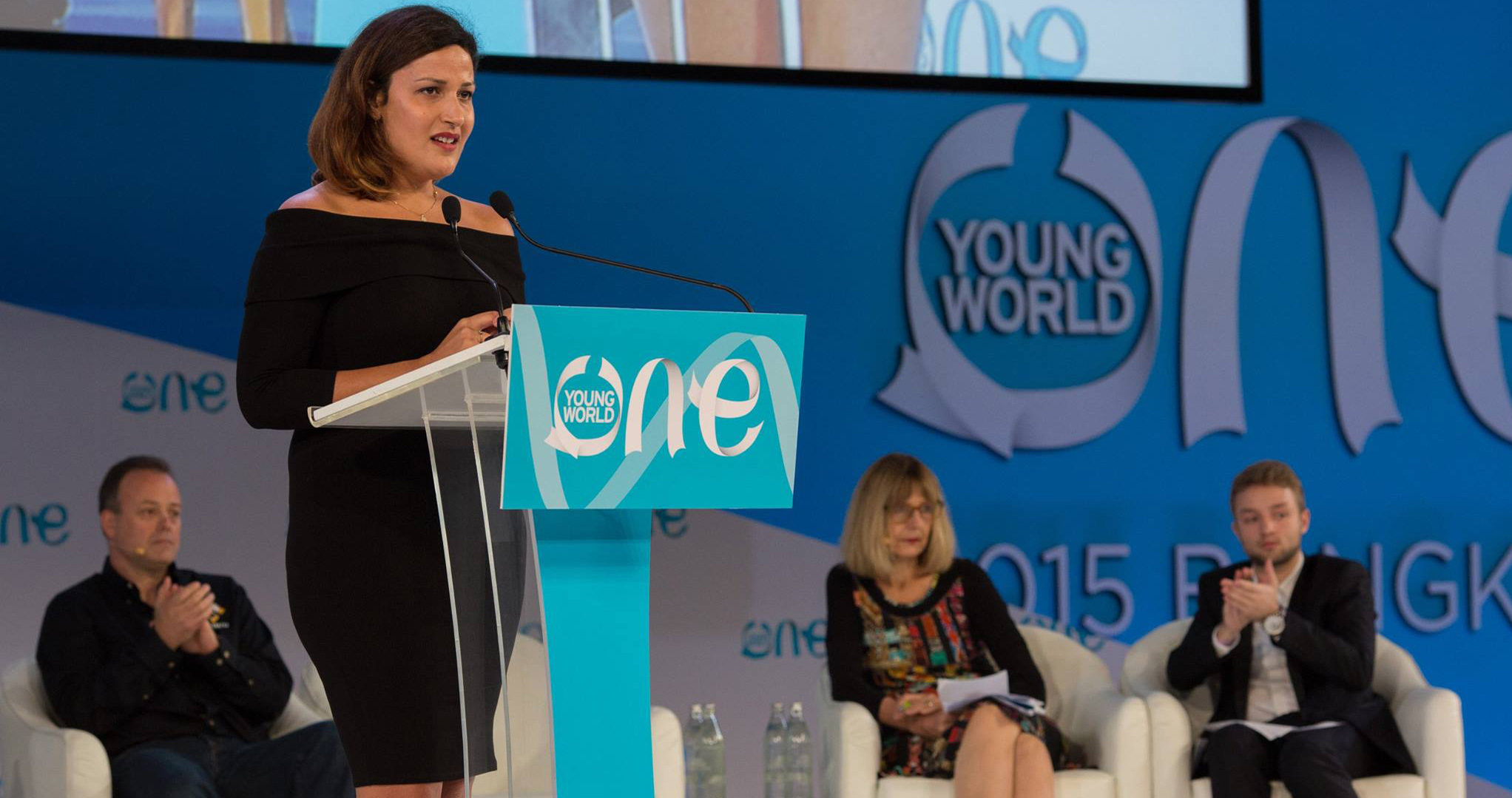 Standing on stage is easy for some and intimidating for others. When you are given a stage, there are many ways you can use it. Good speakers will not use the stage to promote themselves personally, but rather understand that they are excellent vehicles to drive inspiration onwards and influence large audiences.
This is what constantly went through my mind as I was struggling to prioritize what to say in the Peace and Security Plenary Session at the 2015 Bangkok Summit.
The idea that I had been chosen as a Delegate Speaker simultaneously excited and intimidated me. I did not feel the urge to think too much about the personal achievement of being selected as a speaker, so I sat down and started working.
On the one hand, I wanted to use the stage to express powerful thoughts about Israel and Palestine which the world rarely hears. On the other hand, I knew that what I said could "hit home", and I might face consequences. Exposure is a wonderful tool when it is used wisely, but it can also have a very intimidating effect. But I decided that I would face my fears and knew that I could not seek to please everyone with my speech. I chose to use personal examples but without placing myself in the center unless it was for a greater message.
You cannot be the centre of your talk if you are really working to create a difference and make your surroundings, community, or world better.
The process of writing your speech and deciding what to say takes much more struggle than sharing it onstage. Editing, deleting, smashing your head, reading out loud, consulting worthy people, asking for advice, and practicing humility were all challenges on this path while writing my speech.
I was not there on stage for Noam; I was not there on stage for a specific organization. I was there to make sure the issues that were central to the well-being of my children to come were expressed on stage. I was there to make sure a narrative which none of the leaders in my country have expressed was shared by me, through me, but not about me; that is the important difference.
I strongly encourage you to apply to become a Delegate Speaker. Just the process of applying itself may clarify what burning issues get you moving from your chair and away from your screen.

To apply to be a Delegate Speaker at the One Young World Summit in Ottawa, follow this link.