Written by Lucile Stengel and Lily Pugh of Lensational. Lensational was founded by OYW Ambassador Bonnie Chiu.
The past year has seen women bring gender issues to the fore in the media and beyond, from the bustling streets of the Women's March in Washington DC, to the #metoo movement, and some punchy feminist remarks at the Grammys. In the course of a year, the general public has come to realise that what we see in the media isn't always the sum of all perspectives, but more often than not the product of a few, privileged voices.
In photography too, women have decided to rewrite the story. Daniella Zachman's new website promoting established female photographers to media commissioners caught many eyes in the London and New York press. Meanwhile, an amount of features in popular papers, such as this one in Time, invited us to see the world through the eyes of female photojournalists for the first time, acknowledging the vast disparity across the industry.
Yet as women's voices are being heard louder in the media, it's important to ask the question: Have we advocated and given a platform to all women?
There was perhaps one group missing from 2017's women's movements: the voices of marginalised women and girls from the global South, whose voices remain unheard on mainstream platforms. In 2018, while 2 in 3 photojournalists are men, but little less than one in ten of those comes from a developing country. Together, that's less than 3% of the world's photography being produced by women outside of the developed world.
Yet, these women and girls have important stories to share, too. Through their eyes we can see a part of this world that is often out of sight; one where women contribute to significantly to communities and economies, but also experience some of the greatest hardships of the contemporary world. Their, vastly under-reported, experiences of gender equality often intersect with the most pressing issues of today, such as climate change, education and migration. In such, their stories and imagery not only inform global development frameworks, such as the Development Goals, and the Climate Change agreements; they also urge us to rethink the consequences of our actions.
In 2013, our charity Lensational set out to bridge the gap for marginalised women's voices in the media. Reaching out to over 800 women and girls in communities affected by complex and under-reported issues, Lensational provided photography, video production, and storytelling training to women to share their unheard story, earn a revenue, and develop a base of strength.
Lucy, Noon, and LeehAnn are three Lensational students from as far as the outskirts of Nairobi, the Thailand-Myanmar border, and bustling streets of Hong Kong. We invite you to discover the world through their eyes and unseen realities.
1. Lucy - a view into one of Nairobi's largest slums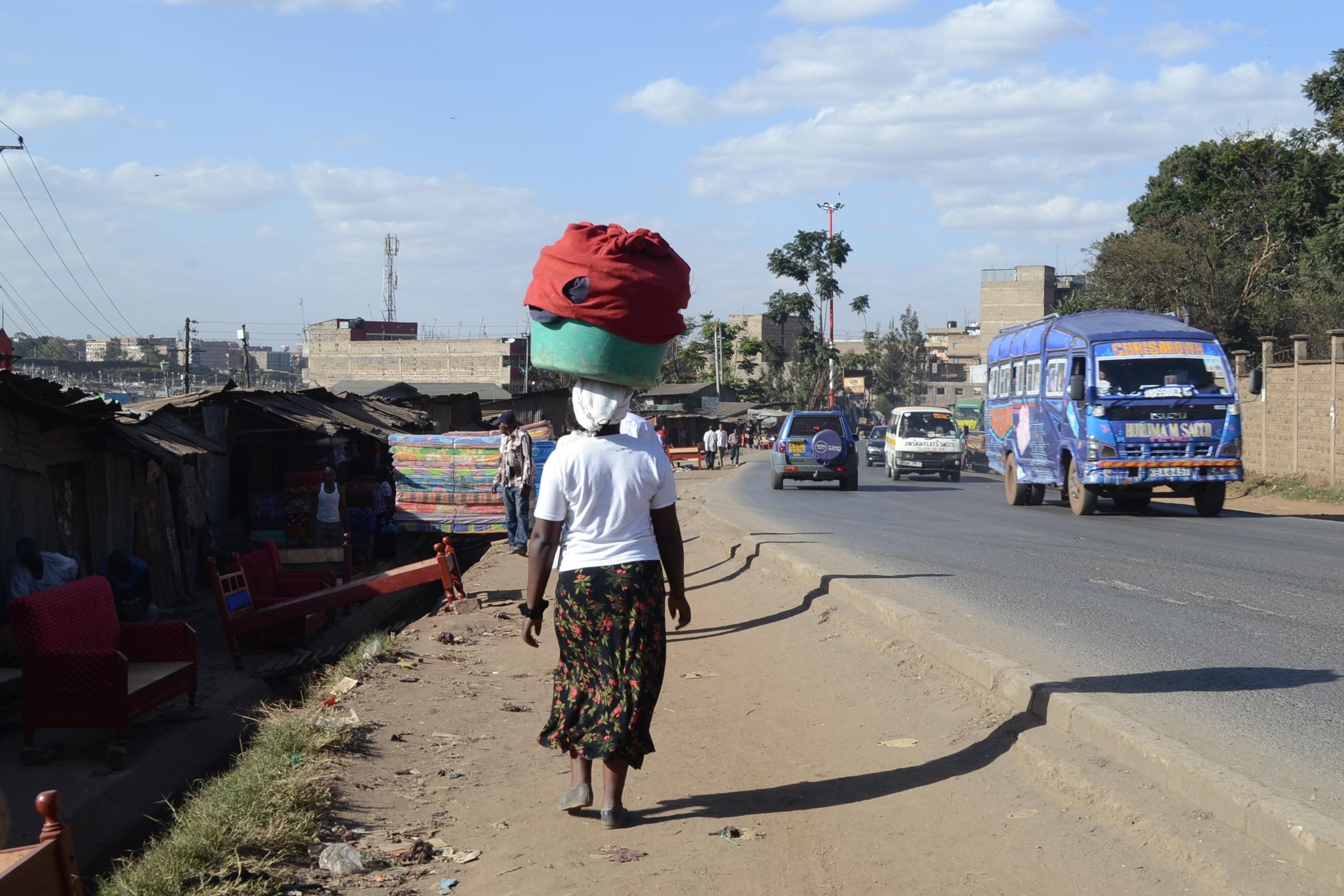 A woman from Mathare carries her family's laundry basket on her head as she walks along the highway in Mathare, Nairobi.
Teenager Lucy Tabu comes from the Mathare slums in Nairobi, Kenya. One of Nairobi's oldest suburbs, Mathare is also perhaps its most notorious slum, hosting around half a million people in just a few square miles, and rife with crime, unemployment and poverty.
Places like Mathare aren't easy for young kids to grow up in, and Mathare's difficult living conditions have been regularly portrayed in the media. Without access to basic education, and with little playground space, children start off with few chances of developing the skills required to even make it out.  
But for girls like Lucy, growing up is likely to prove even more challenging, simply based on gender. Research shows that young women living in urban slums are at significant risk of early unplanned pregnancies, and much more likely to be subject to physical, emotional, and sexual violence, leading to poorer schooling outcomes, and poorer long-term health outcomes.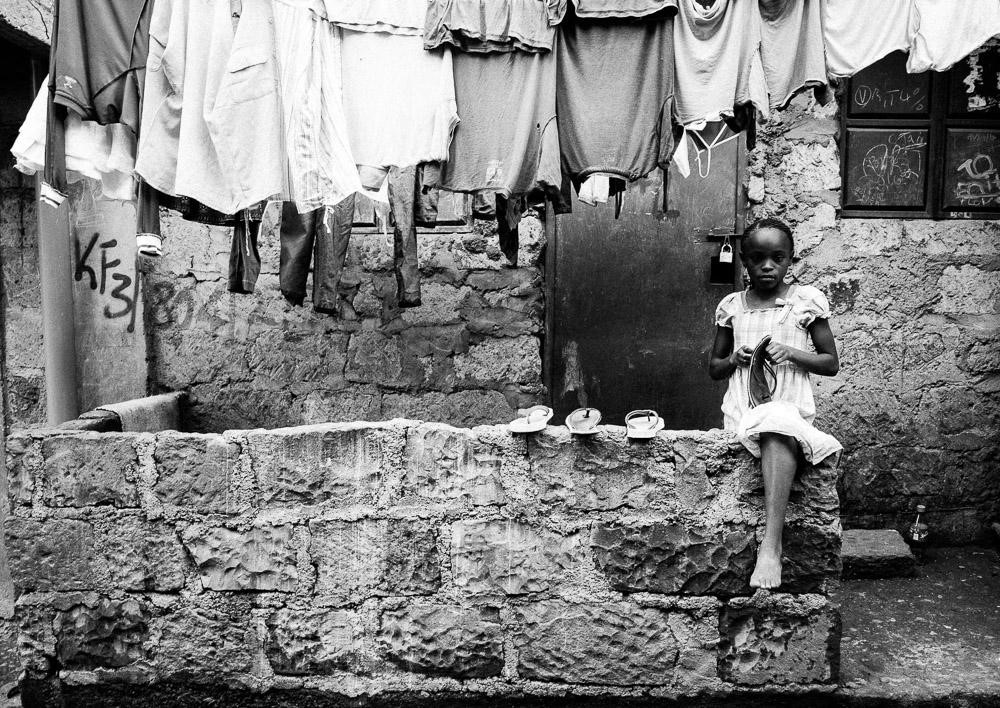 Lucy captures a little girl as she puts her shoes on outside her home in Mathare, Nairobi
Voices like Lucy's are important because they show another aspect of Mathare - its women.  Though she is perhaps not old enough to understand issues surrounding womanhood, her photographs and those of her peers painted a new, female-centric picture of the neighborhood, from its working mothers, to its ambitious female footballers, who are rarely seen in media reports of Mathare.  
Mathare has a lot of ambitious young women. Among them, dozens hope to make it out of the slum through sports – they are football players, boxers, dancers. For Lucy, photography is the missing link: with her pictures, she can document the realities of her neighborhood and share them with the wider world.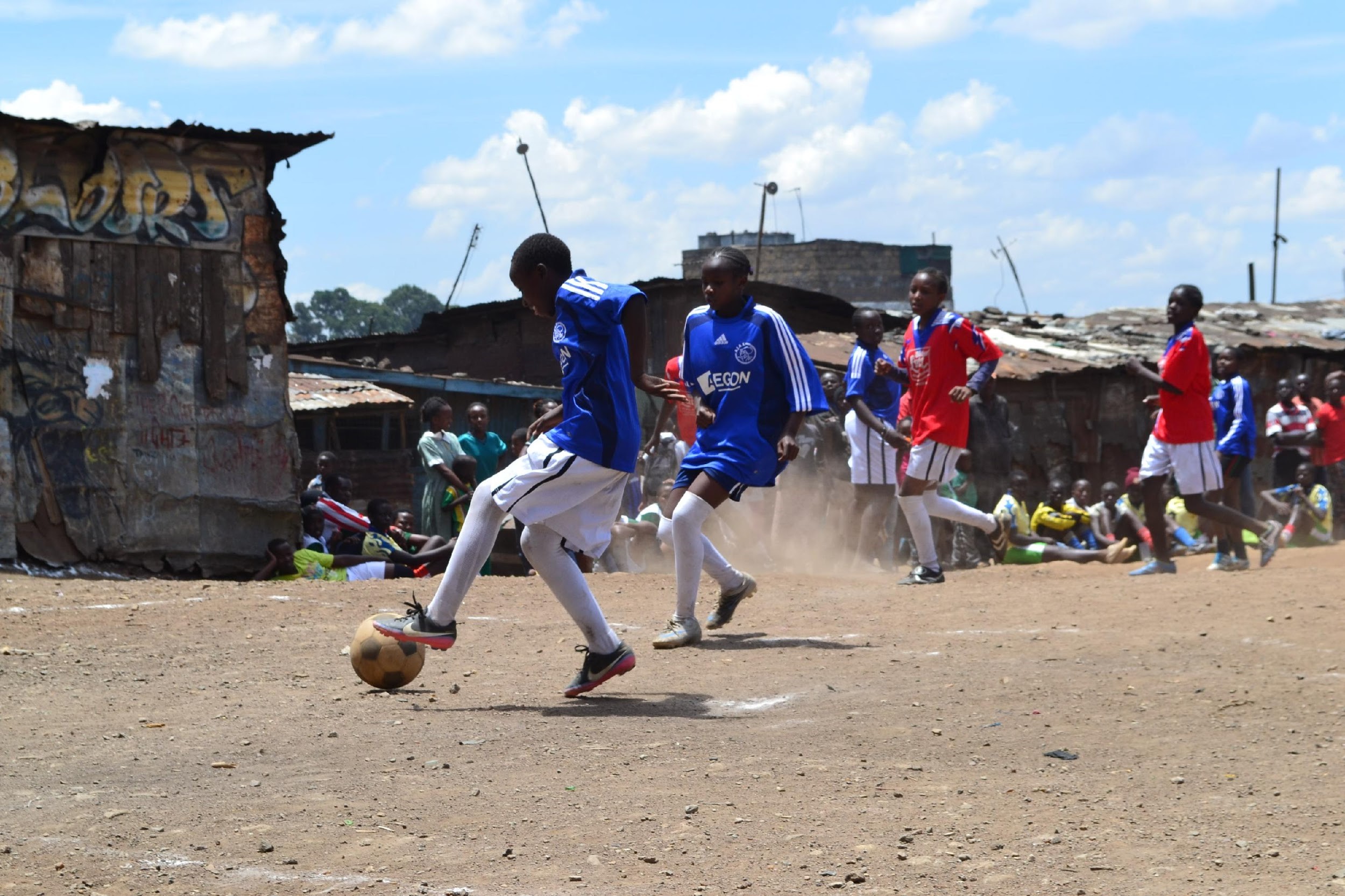 2. Noon - capturing life in Thailand near the Myanmar border
Far away in another corner of the world lies the Chai Lai Orchid, an eco-lodge employing women at-risk of trafficking near the Myanmar border. At the lodge, ran by Alexa Tkwapa, women from indigenous and ethnic minority backgrounds are taught hospitality, English, Thai, and computer science, alongside being given seminars on women's health, trafficking, and women's rights.
Women in the developing world and especially areas near the Chai Lai Orchid are considerably more exposed to extreme poverty. This means they are also considerably more exposed to sex trafficking, and our student, Noon, is one of them. A Thai Karen woman, she comes from a small Christian village in the mountains, which has suffered from persecution in the aftermaths of the civil war. Though Noon used to be a teacher and speaks three languages, she isn't working full-time anymore and would love to teach again.
In this photograph, Noon captures an elephant playing with another employee in a nearby river. Where Noon is from, animals, nature, and people have always coexisted peacefully. But given worrying trends in climate change and early signs of deforestations in the region, images taken by women like Noon are also quickly disappearing.
"Water is a big problem. Some villages do not have water for months at a time. During this time people have to walk hours to get water to use for drinking, bathing or in some cases for the rice fields… The air pollution is really bad and a lot of people have lung infections and diseases," explains Alexa Tkwapa, the organisation's founder.
The voices of women like Noon are important because they highlight issues, which otherwise go unreported. Where Noon lives, the price of a human life is as low as $90, and indigenous women are more likely to pay the prices of increased sex tourism. Noon's photography reminds us of the plight, and urges us to take action to improve marginalised women's living conditions.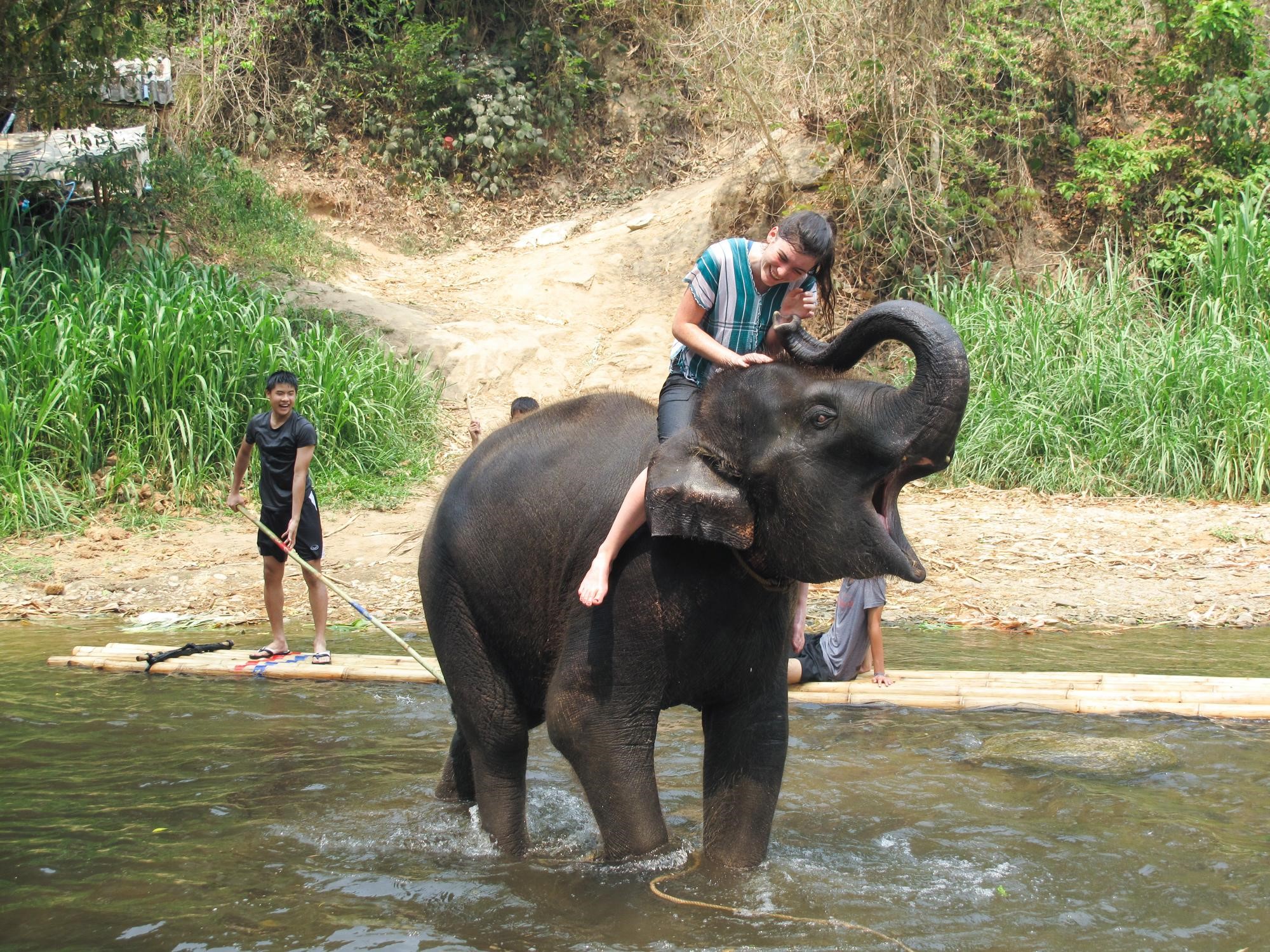 3. LeehAnn - documenting the isolation of Hong Kong's domestic workers
Further East in Asia finds itself one of the largest, female groups of migrants in the region and the world. They are Hong Kong's 320 000 domestic workers, arriving every year from Indonesia and the Philippines to earn a living and support their families back home.
Despite accounting for 3% of the city's population and playing an active role in the economy, domestic helpers in Hong Kong are still very isolated from other segments of society. Aside working long hours to earn a tiny salary, helpers often face unfair treatment, as well as abuse in the workplace, but don't enjoy much legal protection or representation.  
Domestic helpers aren't citizens and cannot apply for permanent residency in Hong Kong, and thus, they have fewer means of representation in society. Life can also be lonely, when you don't speak Cantonese Chinese, and live far away from your family, leading to feelings of loneliness, and isolation.
Leeh Ann Hidalgo is one of them. Arriving four years ago to earn a living and support her family, she discovered photography at a Lensational workshop, and was able to overcome feelings of homesickness and loneliness a camera in hand. Since then, Leeh Ann strolls the streets of Hong Kong in search of her subjects. Her photography, playing with colors, forms and contrasts, allows her to "reverse the usual flow of power within the city", she explains.
Leeh Ann has also become a champion for other female photographers, and she regularly leads photo walks and exhibitions in the city with other domestic helpers, helping them find their own voice too.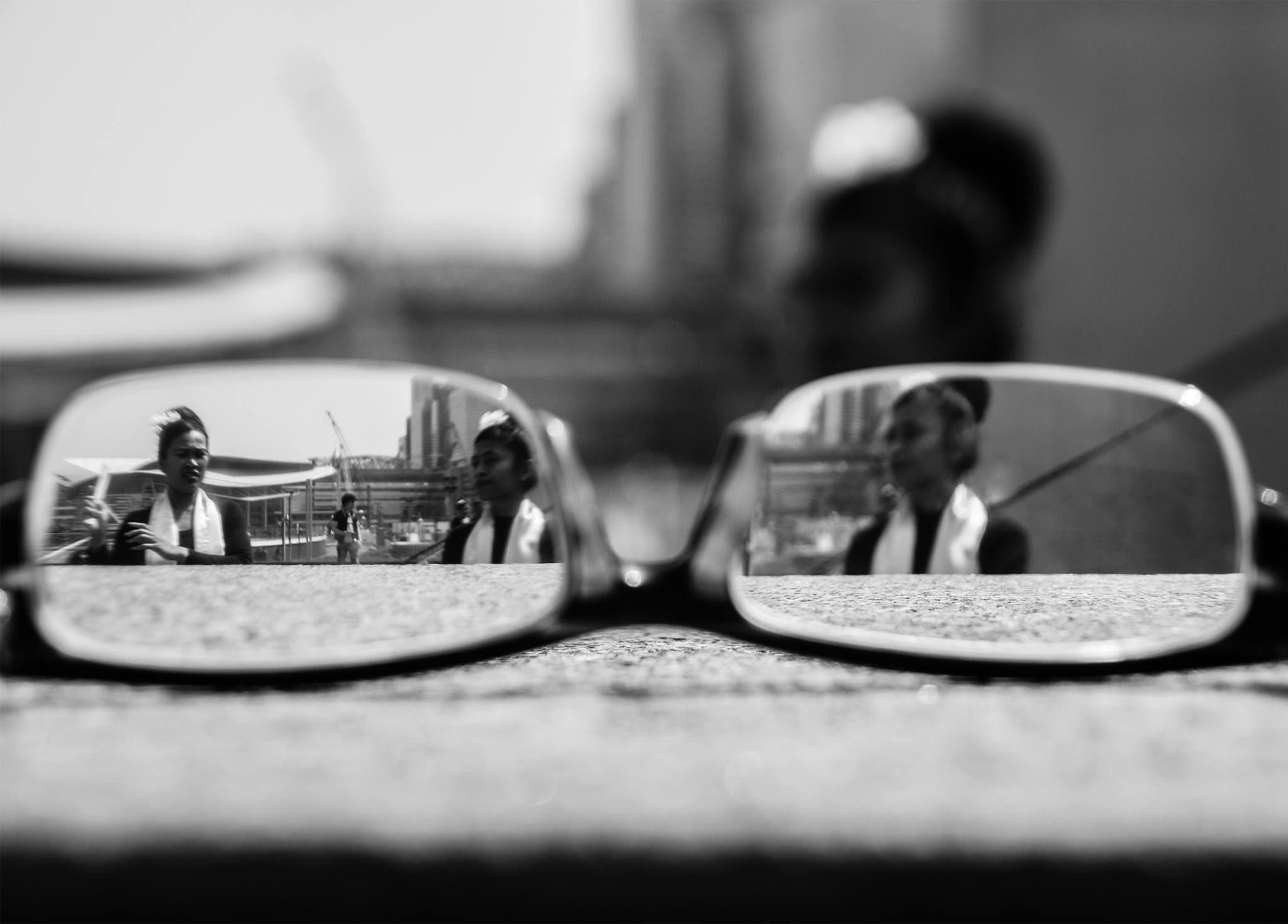 Lensational believes in the power of diversity and gender in photography. Purchase diverse and ethical stock photos on its photography platform, photos.lensational.org or its official partner, Getty Images, when searching for "Lensational".