This article was authored by Juan José Rojas-Ortiz  and Luis Alberto Caroprese*
The duty of our generation is to fight against corruption. This evil is consuming our democracy and our dreams, preventing us from fighting more urgent battles such as climate change, poverty, discrimination and hatred. In this context, six One Young World (OYW) Ambassadors from Colombia joined forces at social innovation lab #SerCocuradores that operates throughout the country and empowers young people in the fight against corruption, the control of public resources and the demand for rights. Six months later, we grew into a network of nearly 4,000 young people from across Colombia, and a campaign with over 5 million digital impressions.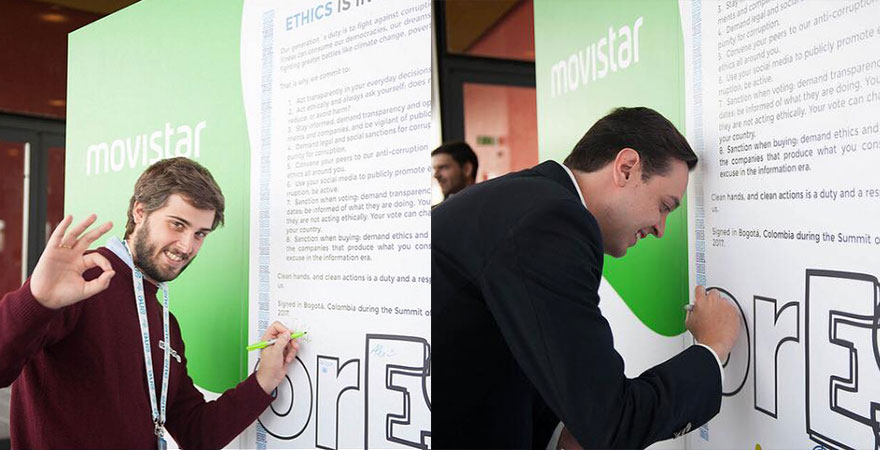 During the OYW 2017 Summit in Bogotá, we wanted to motivate the incoming delegates to commit themselves to transparency and the fight against corruption. To do that, we gave them an anti-bacterial "anti-corruption" gel as a symbol of ethics being in our hands. We managed to get more than 850 delegates to sign our declaration "Ethics is in your hands" and commit to fight corruption, but we're aiming higher.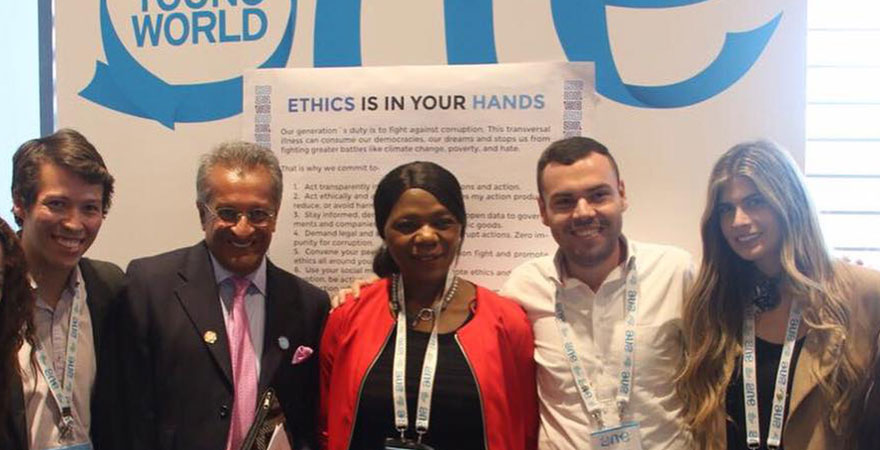 Last December, we presented our experiences at the Summit at the international seminar "Everyone does it" organised by the Chamber of Commerce of Bogotá. With Colombia's Presidential Election coming up this May, it's more important than ever to keep these leaders accountable. As young people, we want to commit to promoting our ethics declaration and denouncing all acts of corruption publicly via social media. This year, to further advance our campaign, we will continue amplifying the message that "young people do not vote for corruption" in radio and television.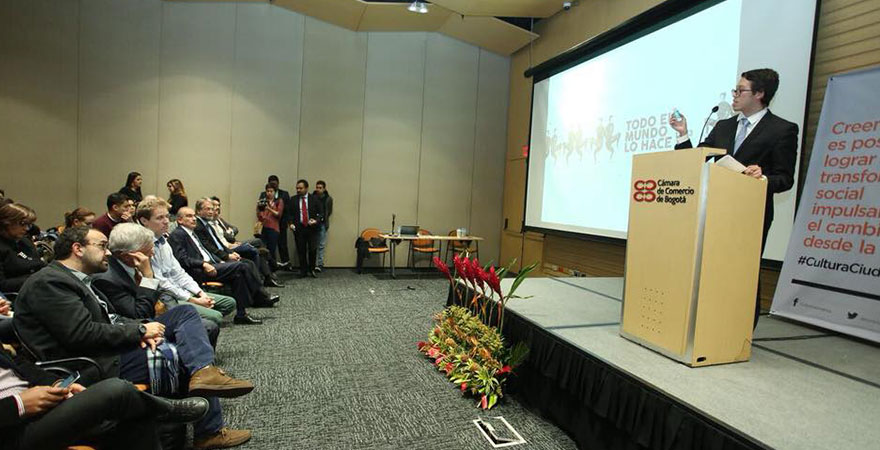 We want all OYW Ambassadors to be our allies in this endeavour. Therefore, we have launched an online petition.
To support our mission and sign the petition, please visit http://bit.ly/2D3MOTD. If you're a OYW Ambassador, please let us know by commenting where you're from.
If you're interested in launching this campaign in your country, please feel free to get in touch with us.
***
Juan José Rojas-Ortiz  and Luis Alberto Caroprese are OYW Ambassadors from Arauca, Colombia. They lead the Sabana y Paz Foundation team. You can follow them on Twitter and Instagram at @juanjrojasortiz, @a_caroprese and  @sabanaypaz.