Some teachers need to go back to being taught.
Their predecessors in the American public school system might have been able to rely on trusted traditional teaching methods but today's educators must work in a wholly different classroom environment with students who find many lessons boring and irrelevant.
This is the iPhone generation. It has direct access to information. Teachers face a constant battle to try and maintain their interest in the learning process and ensure they have learning models that keep students responsive and engaged.
I know this because for three years I have been an elected Director of Pittsburgh Public Schools, which oversees 26,000 students across 54 schools. I'm also the founder and CEO of Adonai Center, a successful education program which has worked with more than 1,200 black and disadvantaged young men aged 14-24 since it began a decade ago.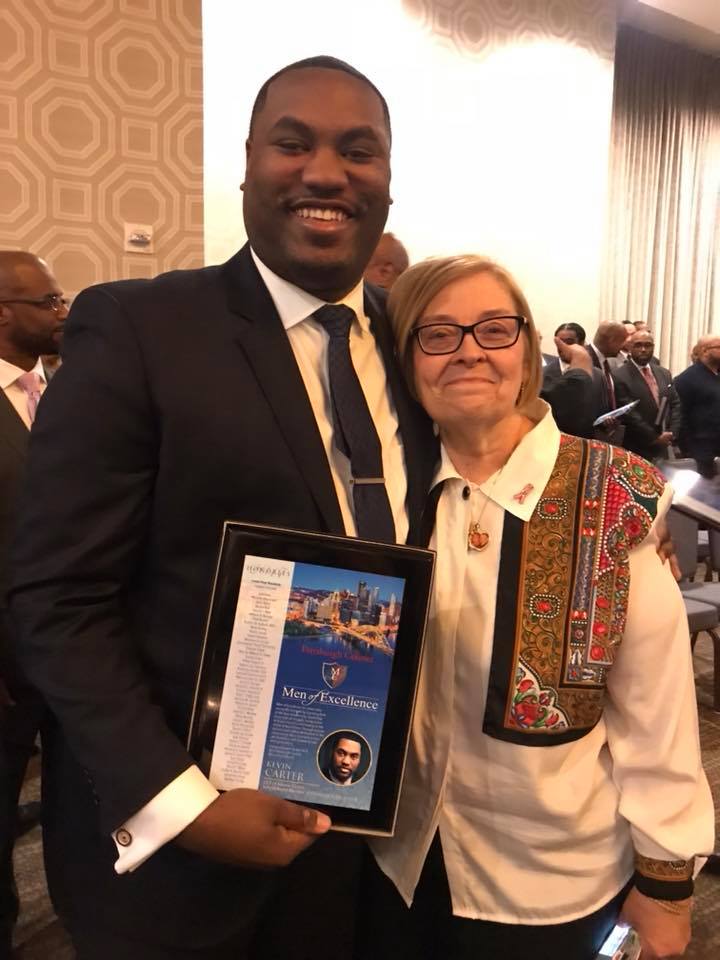 Today's teachers need to accept that the student they were taught to teach back in college is not the student that they are teaching anymore. Because students in today's classrooms are learning significantly differently than the generations before them.
I am 29 years of age. I'm only 10 years removed from the classroom but when I think about my educational experience it is completely unlike that of today when all students have smartphones. We used to have to rely on a dial-up Internet connection where you might wait 20 minutes before the Internet actually turned on! Now you have it instantly in the palm of your hand, all day and every day.
Today's teachers are working in complex systems and structures that are governed at the local level. These systems of local governance have created a myriad of differences in educational policy and funding, teacher effectiveness and evaluation, student learning and achievement, and school culture. School districts must invest in and provide teachers the autonomy to meet and explore the individual needs of their students.
In Pittsburgh, as with all public education systems in the United States, we are battling the need to maintain the relevance to students of our teaching methods. If we are honest, student achievement levels in a lot of big city school districts have been less than great.
We must strive harder to keep lessons interactive.
And we need to stop trying to insulate students from the outside world.
In our system today we baby school children and treat them as if they don't know about - and have to be protected from - all the dangers of the world. But given the current political leadership and environment of the United States, young people are already living in and are well aware of the dangers of the world. And they are becoming increasingly frustrated by this safe talk that adults give them versus what they know is really happening.
Students can access information so much easier than generations before. On social media you see all the major political, social and cultural issues. So even if the sourcing is not always reliable, young people are conscious of these developments.
Teachers need to earn greater trust from their students so that the information they impart in the classroom will be listened to and absorbed.
Students want more energy in teaching and a connectivity to what they are learning.
Trust will be hard won. Some research says this is the smartest generation that ever existed, and those same students might well doubt whether any previous generation has the capacity to understand the changing nature of modern life and educate such a smart cohort of individuals.
As older individuals I think that we should accept that we can be more mediocre and less capable than we sometimes like to believe, especially in dealing with students as advanced as the ones in today's classrooms.
An older generation got away with just being able to teach students. Now the educators have to not only teach, they have to learn as well.
Kevin L. Carter is a social engineer, entrepreneur, BMOC champion, millennial advocate, and conversationalist from Pittsburgh, PA. Kevin serves as an elected member of the Pittsburgh Public School Board, CEO of the Adonai Project, and Managing Director of the Carter Group. He focuses his work on developing and implementing strategies to equip and prepare boys and men of color with skills and tools to advance socially, educationally, and economically. Additionally, he serves as an advocate for stimulating and increasing millennial engagement and leadership opportunities. Kevin studied Public Administration, Economics, and Finance at Point Park University. In addition to the school board, he serves as a member of the Board for the Women and Girls Foundation, Northside Coalition for Fair Housing, and the Board of Trustees for the Carnegie Museums of Pittsburgh.
Kevin has received numerous honors and awards for his work including; Pittsburgh Magazine's 40 Under 40, Who's Who in Black Pittsburgh inaugural edition, MYDC Robinson Award for Education, New Pittsburgh Courier's Men of Excellence, New Pittsburgh Courier's FAB 40, he was an elected delegate to the 2016 Democratic National Convention and is an Eagle Scout.  He is the OYW Coordinating Ambassador for Pittsburgh.