Two decades of peace in Northern Ireland are the result of a vast collaborative effort that stretches from the former American president Bill Clinton to the everyday peace builders who have been working on the ground for 20 years to bring communities closer together.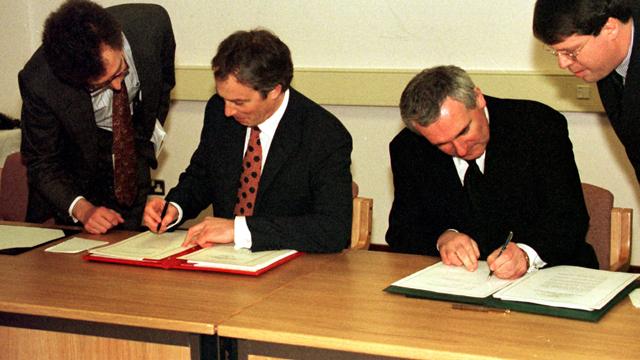 One Young World Ambassador Conor Houston is a Consultant with the Centre for Democracy & Peace Building (CDPB) and has been part of the team curating 'Peace and Beyond', an international conference taking place over the next three days in Belfast, led by the British Council in partnership with Queens University Belfast & Ulster University, in association with CDPB.
He tells One Young World how Peace and Beyond can help Belfast establish itself as a global centre of expertise for building peace and reconciliation, while also allowing Northern Ireland to learn from the unique insights of visiting delegates from other places with a history of conflict.
The conference opens on Tuesday 10th April, the 20th anniversary of the Good Friday Agreement, the pivotal moment in the Northern Ireland peace process. Some of the primary architects of that historic settlement, including (former US President) Bill Clinton, (former US Senator) George Mitchell, (former adviser to British Prime Minister Tony Blair) Jonathan Powell, and (former Speaker of the Northern Ireland Assembly) Lord Alderdice will participate in plenary sessions exploring the legacy of the agreement. Clinton and Mitchell will then be given the Freedom of Belfast at a ceremony at Ulster Hall.
"It's important that we honour the visionaries and celebrate the courage that generation had to make the agreement," says Conor.
"We are also going to have an international focus so it's not just about looking in at ourselves but looking out to the world and how we can inspire others in the world to go on this journey towards peace and reconciliation.
Given our current political impasse (Northern Ireland's devolved government collapsed a year ago) we can be inspired by the rest of the world and see how we can push forward."
At a civic reception at Belfast City Hall on Tuesday evening, Sir Ciarán Devane, the Chief Executive of the British Council, will formally launch the Peace and Beyond conference. "The international delegates are primarily coming from countries like Colombia, South Africa, the Balkans, Afghanistan - places that have experienced conflict or are emerging from it," says Conor, who was a speaker in the Peace and Reconciliation plenary session at One Young World's recent Summit in Bogotá, Colombia, where he addressed the theme of "Connected Citizens".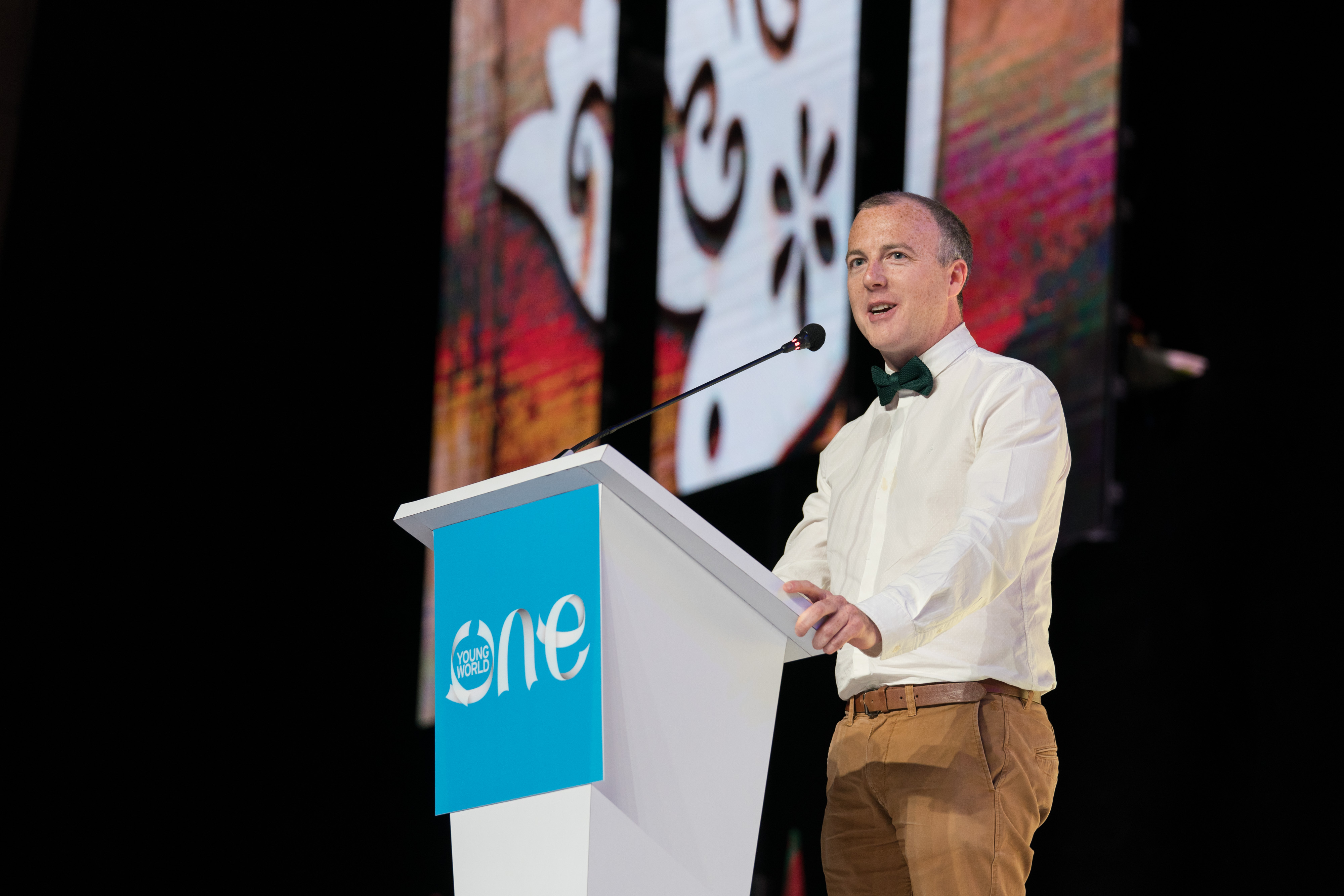 The second day of Peace and Beyond will take place at one of Northern Ireland's most famous visitor attractions, Titanic Belfast, where the famous cruise ship was built and now where hit show Game of Thrones is filmed. Discussions will have an international focus and will explore themes in eluding the empowerment of women and younger generations in having a greater role in societies.
But it is the final day of the conference, dedicated to every day peace building work in Northern Ireland, which excites Conor most of all. He says that the celebration of such work is "really important', given that much media attention on the Good Friday Agreement anniversary has focused on the perceived failure of the lack of devolved government. 'That is just one part of the tapestry of the agreement and its legacy," says Conor.
"There are amazing organisations and individuals who day in and day out for 20 years-plus have got up and tried to make a difference doing really important work. Focusing on every day peace builders is a much better way to frame the legacy of the agreement than to focus in on the current political impasse."
By debating issues including mental health and youth offending, Peace and Beyond will highlight the need to embrace marginalised groups who can be left behind by a peace process,
Alternatives, a restorative justice initiative, will describe its intervention work in preventing paramilitary punishment shootings. "I have no doubt that the work that they have done, which is very challenging, has probably saved dozens of lives in north Belfast in the last decade. Being a lawyer myself I see that as part of the challenge of what we call 'transitional justice'. How do we accept the rule of law as being much more black and white than perhaps it has been in the past?"
The conference will also hear from Richard Taylor, governor of a youth offenders institution, HydeBank Wood, which has been redefined as a "College" to highlight the life opportunities it seeks to offer the young people it holds. "In the last three years they have reduced the number of inmates by 50 per cent which is an extraordinary thing to have done and it's down to Richard and his amazing team and their understanding of the role of education in creating opportunity."
The conference will explore the work cross-community victim support groups such as Belfast's Victims & Survivors Service and the Wave Trauma Centre, created by Alan McBride, whose wife was killed in a bombing in the 1990s. Active Communities Network will demonstrate how it has used sport to bring young people together across Northern Ireland's sectarian divide.
World-famous artist Colin Davidson - who has produced portraits of Queen Elizabeth II and German chancellor Angela Merkel - will talk about his exhibition 'Silent Testimony', in which he painted victims of the Northern Ireland conflict. William Blair, curator of the new 'Troubles' exhibition at the Ulster Museum will discuss how artefacts from the conflict can be used as a way of opening people up to different narratives and perspectives.
Peace and Beyond will take a positive view of Northern Ireland's future, with Enda Young, from the William J Clinton Leadership Institute at Queen's University, talking about the importance of the next generation of young leaders in taking the society and its economy forward.
And Gareth Quinn, chief executive of the Belfast-based international technology conference Digital DNA, will discuss Northern Ireland's hub status in the future knowledge economy.
"This looking to the future is the part that interests me most," says Conor. "What do we next? What is the responsibility of our generation? Every generation for hundreds of years has had to deal with this ancient feud and conflict whereas we now have this huge opportunity."