In 2012, I had the privilege of traveling to the One Young World Summit held in Pittsburgh, USA. It was a phenomenal experience where world leaders, such as Bill Clinton, Kofi Annan, Bob Geldof, Jack Dorsey and Muhammad Yunus, to name a few, shared their stories and lessons learned to empower young leaders towards achieving magnificent impacts in their work. The Summit crystallised in my mind why it is so important to create a sustainable, positive impact through my own work and inspire others to do the same.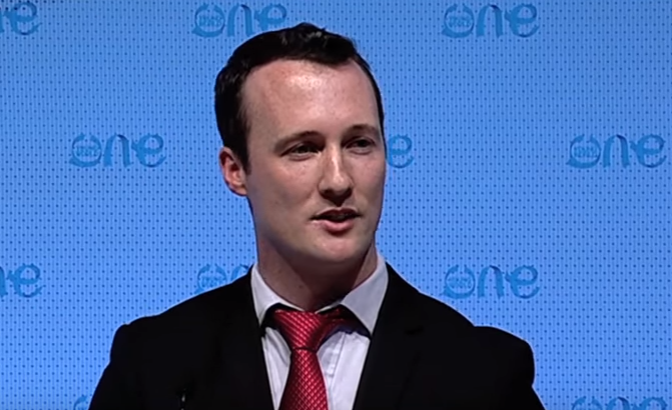 At the Summit, I spoke in the Transparency and Integrity Plenary Session about an organisation I founded in 2010 called Investing for Charity. Formed after the largest financial crisis since the Great Depression, its mission was to cultivate the next generation of finance professionals through a deep commitment to Westpac's core values.
Investing for Charity operated by raising money from the public, investing those funds responsibly, and passing on all funds, in the form of 5% distributions each year, to charities that provided education to underprivileged youth.  At the time of the 2012 Summit, we had raised about $50,000, and set the goal of raising $100,000 by the end of the year and $1,000,000 by 2020.  This would mean that by 2020, we would be able to donate $50,000 to charities every single year.  At the time, I thought the first goal was easy and the second, impossible. But looking back, I realise the opposite was true.
In the subsequent years, I worked with a large team of volunteers to refine the organisation. We re-evaluated how volunteers were selected, trained them with financial analysis skills, and then motivated them to consistently conduct high-quality research for the fund so we could achieve our yearly distributions without shrinking the total pool of donations.  This was key to our success in finding more donors so we could reach our ambitious goals and achieve a sustainable and meaningful impact.  Unfortunately, our strategy encountered critical problems, including that our best investors got hired by managed funds and could no longer contribute research, and that we were lacking strong volunteers.
We needed to change, and after so many years, this was not an easy decision.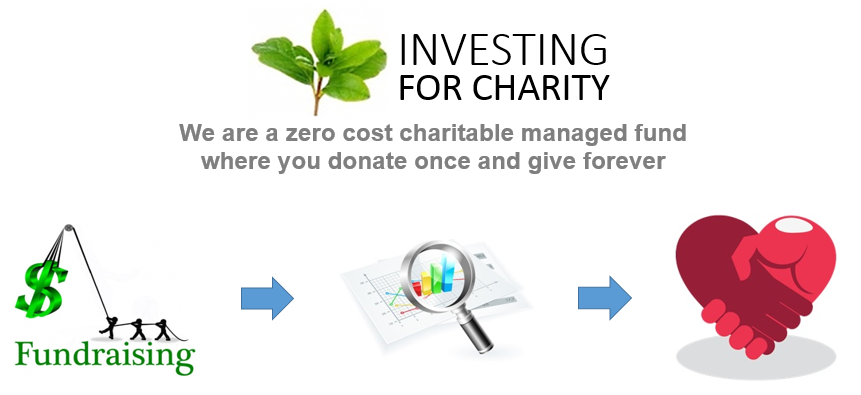 Over the past 2 years, Investing for Charity has undergone massive transformation.  We have not only changed our operations, but we have changed our underlying organisational vision. What remains constant are our values, our commitment to acting in accordance with those values, and showing others how we are doing this. 
Today, our donors select the cause they are passionate about, those funds are invested responsibly in an equity index fund, and our team of analysts researches the best charities for their cause so the fund can make 5% distributions every year indefinitely.  This means that our volunteers apply financial analysis skills to determine which charities have the highest impact for each dollar donated- and it's working!
Since this change, we have raised over $100,000 and our goal of reaching $1,000,000 by 2020 is closer than ever before.  So far we have donated over $15,000 and have received over 500 volunteer applications. The future looks bright.
Looking back, it is funny how the evolution of its operation has mirrored the progression of my own life.  I have since gotten married and had a baby boy, completed my PhD, worked in financial markets, and most recently, in the CEO's office.  Interestingly enough, the greatest donor group for Investing for Charity comes from the Financial Markets team. In fact, they are the target market for raising funds.  They want to make a great social impact and have the means to donate, but they don't want to simply give to feel-good charities.  Investing for Charity provides a service to them where we conduct the research on their behalf to ensure that their donations make the greatest social impact possible.
I continue to remain committed to growing the organisation and the impact that it creates throughout my career. It is the happiness and opportunity provided with this impact that gives me incredible hope for the future!

Matthew Fitzpatrick is a One Young World Ambassador from Australia. He is a Senior Associate in the CEO's Office of the Westpac Group and Founder & CEO of Investing for Charity, a charitable managed fund.