A crack team of young leaders with life-saving skills in areas such as peacebuilding, health education and the regeneration of rural economies, has been assembled to address delegates at One Young World's upcoming Summit in Colombia.
The cohort of 15 scholars has been chosen and funded by the OPEC Fund for International Development (OFID), which works in partnership with developing countries and the international donor community to stimulate economic growth and alleviate poverty in all disadvantaged regions of the world.
The 15 scholars, five of whom are resident in Colombia, were selected on the basis of their proven commitment to the sustainable development of their countries. They include the remarkable Paula Porras, who in only two years years has taken her education model for promoting peace among young people to 46 towns and cities across Colombia, which has recently emerged from 52 years of civil war.
Paula, 28, is a co-founder of PeaceLabs (storytelling for peace) and Educacionenpaz, an educational platform to promote peace education, leadership and empowerment. "Our mission is to provide access to social programs and tools, focused on peace building to all those who want to contribute to make positive changes in the society," she says. She is exporting her ideas to other countries, including the United States, Peru and Ecuador. She works with Somos CaPAZes, a peacebuilding non-profit organisation which is exploring the use of technology to promote peace in teaching.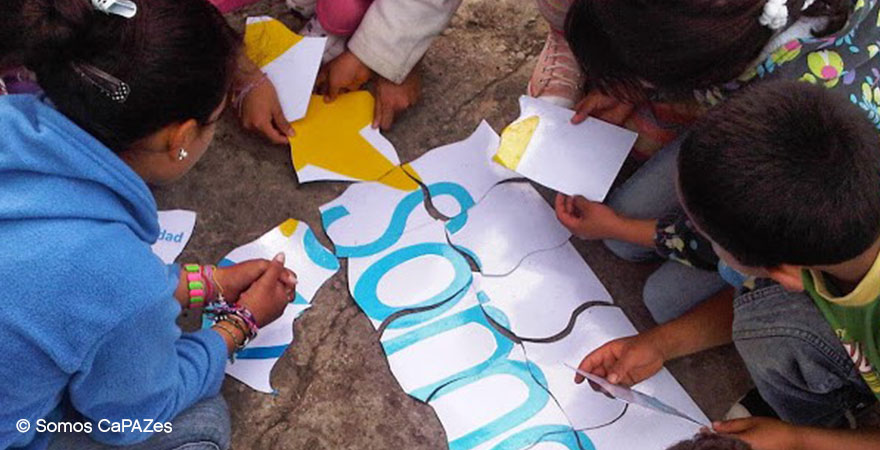 Alongside her as an OFID scholar at the One Young World Summit in Bogotá will be her fellow Colombian Sebastian Arevalo Sanchez who is at the frontline of tackling the scourge of people trafficking in Latin America.
Sebastian, 23, is a coordinator of the National Youth Net Against Human Trafficking (RNJCTP), an initiative made up of young professionals and university students from Colombia who work together to prevent human trafficking; especially of children and adolescents. He has helped expand the team to 70 dedicated young activists and the programme's workshops have reached almost 9,000 people across Colombia.
OFID is the development finance institution established by the Member States of OPEC in 1976 as a channel of aid to the developing countries. This year's 15 scholars will be interviewed on stage by the journalist and One Young World Counsellor Fatima Bhutto. Many will have travelled from far beyond Latin America.
Also headed to Bogotá with OFID is Bonita Sharma, who has introduced vital health education methods in areas of Nepal previously hit by earthquakes. Bonita, 25, formed a network of young health workers dedicated to improving maternal and child health in the disaster-affected areas. She introduced an innovative tool, called Nutribeads, a colorful bracelet which is developed in partnership with local handicrafts as an educational tool to educate mothers about proper child feeding practices during the first two years of a child's life.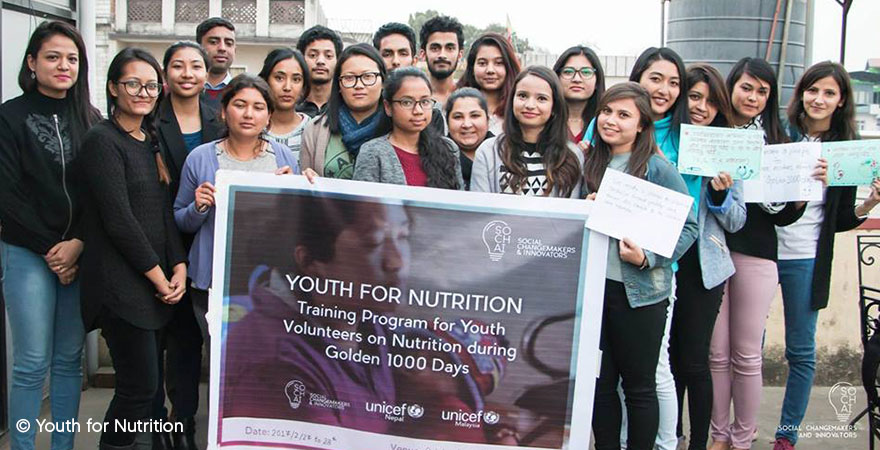 "I was able to promote the local business as well as make the mothers aware about proper child feeding which is supporting in prevention of malnutrition," she says. "From a simple doodle to a tangible solution of a health problem, I feel proud that Nutribeads and my team of youth have made a positive impact on so many lives of mothers and children in Nepal."
OFID's work is people-centered, focusing on projects that meet basic needs - such as food, energy, clean water and sanitation, healthcare and education – with the aim of encouraging self-reliance and inspiring hope for the future. It provides financing to build essential infrastructure, strengthen social services delivery and promote productivity, competitiveness and trade.

OFID is a long standing supporter of One Young World and has enabled more than 150 young leaders to participate in the One Young World Summit since 2011.
Among the scholars it brought to last year's One Young World Summit in Ottawa, Canada, was Anjelina Nada Lohalith, who was among the refugee athletes selected by the International Olympic Committee to participate in the 2016 Olympics in Rio.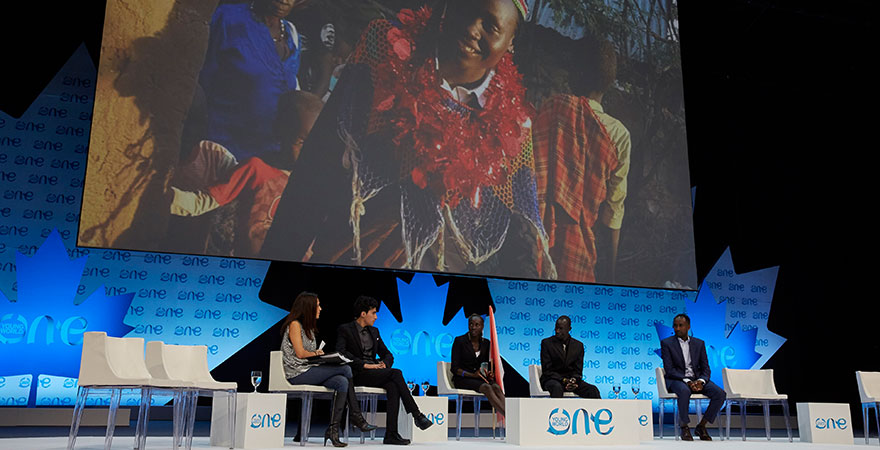 Anjelina, a 1500m runner, was displaced by conflict in her native South Sudan and lives in Kakuma, northern Nigeria, a refugee camp housing almost 200,000 people. She told One Young World Delegates that the Refugee Olympic Team had helped to transform the status of displaced people around the world. "It was so exciting, so amazing for the first refugees to enter into that big stadium," said Anjelina, who had never heard of the Olympic Games before she was invited to compete. "Most of the time, refugees are seen as negative thing. They are never seen as human beings like other people, what matters is their status. But the status of the refugee can be changed."
OFID also brought to the Ottawa Summit the Syrian refugee and photographer Hany Al Moulia, who is legally blind. Hany decided to document refugee life in pictures after watching photojournalists who passed through the camp where he lived with his family. "I want to use this work to show the whole world what it looked like to be a refugee because I was there 24 hours (a day); I had the time, I had the feelings, I knew exactly what was going on," he told One Young World Delegates.
Hany, who taught himself English by listening to rap music, spoke of how difficult it was to live and work in a refugee camp, to which he fled with few possessions other than his treasured High School diploma. "Living in a tent 8mx6m with eight of us, that's painful for a teenager, without privacy." Now living in Canada, Hany is one of the inaugural members of the designated Youth Council established by Canadian Prime Minister and One Young World Counsellor Justin Trudeau.