I was introduced to One Young World in 2013 when the Summit was held in my home town of Johannesburg, South Africa. In fact, some of the Summit activities were held just a stone's throw away from my home in the Maropeng, the Cradle of Humankind. Since hearing about this life changing event, I was unsuccessful in raising funds or securing sponsorship to attend one of the Summits.
It was only in 2015 while working at Barclays for just one year that I was chosen as a delegate to attend the 2015 Summit  in Bangkok. It might sound cliché, but my life was never the same again. I felt validated as a young leader and empowered through the network which I was now part of. I was encouraged to soldier on and continue the journey that I am on: to impact young minds through education and mentoring, and, as an Activist, climb mountains to raise awareness about sexual violence.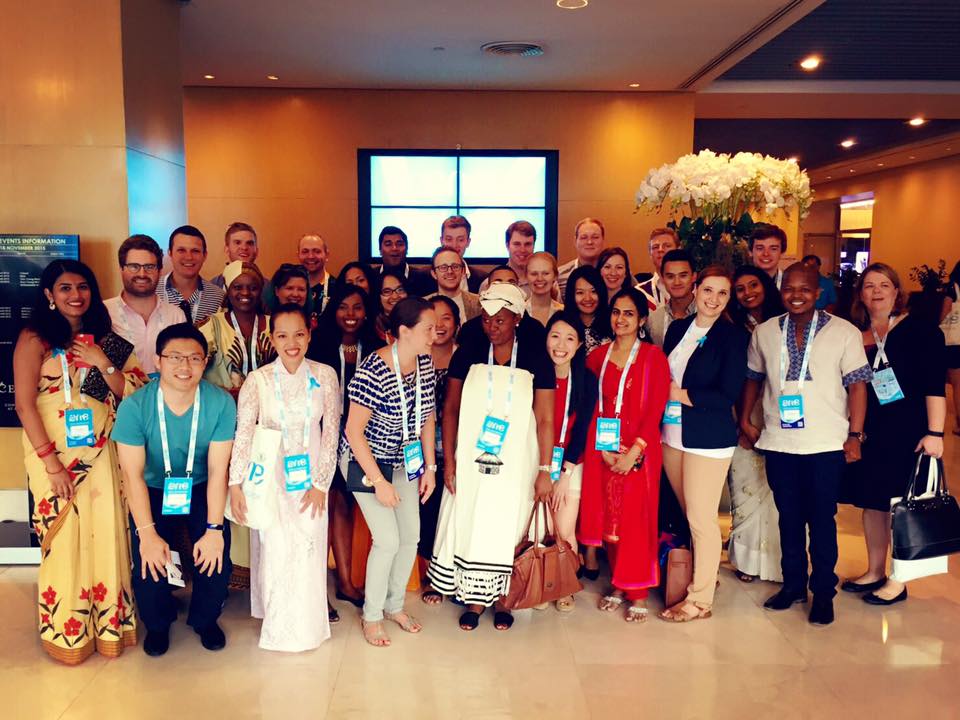 I was chosen to attend One Young World for founding the Florence Masetla Foundation in 2013, which focuses on providing quality education and mentoring to help eradicate the cycle of poverty. Through the Foundation, and with support from Barclays, we pioneered an initiative called Climb Against Sexual Abuse. The purpose of this initiative is to focus on breaking the silence on sexual violence, celebrating the triumphs of survivors, and empowering others to heal from their own experiences of sexual abuse. As part of this drive, we arranged for a group of hikers composed of sexual abuse survivors and their supporters to climb the Drakensberg-Maluti Mountains in South Africa. It was widely covered by major media houses in South Africa.
My journey in Bangkok 
The One Young World Summit in Bangkok exceeded all my expectations. It left me with hope that these young leaders are looking after our planet and our people.  They are trying to make the world a better place; many of them are doing amazing work with little or no support from organisations or their governments, and some face threats to their lives for the greater good. 
I heard a lot of stories about courage, pain, business, climate change just to name but a few.
After returning from Summit last year, I was elected as the 2016 Coordinating Ambassador for the Africa 1 region which consists of the South Africa, Lesotho and Swaziland One Young World networks.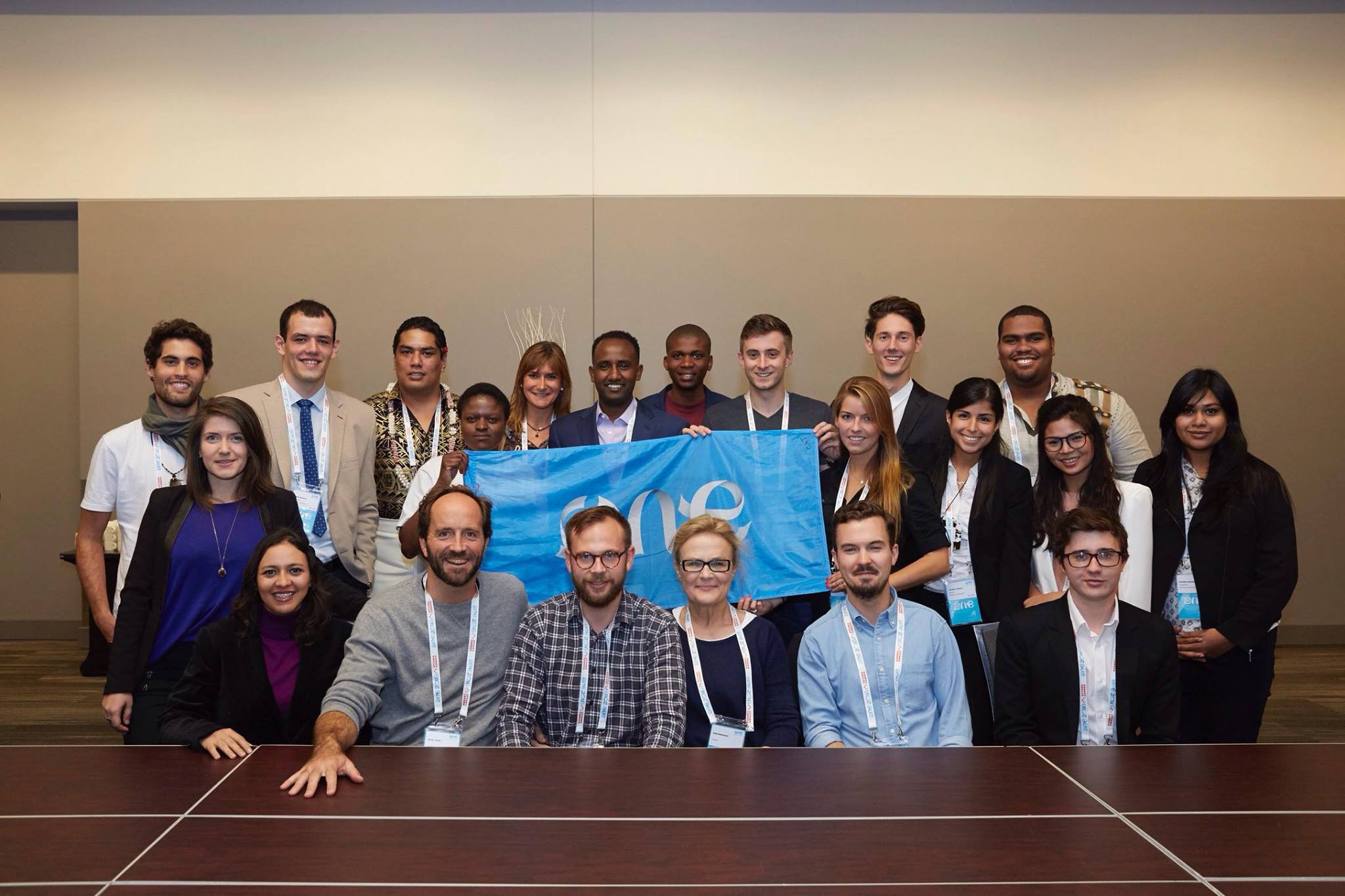 I was charged with organizing at least 2 Caucuses and keeping the spirit of One Young World alive throughout the year. This past year, I hosted a successful Caucus in Johannesburg, various youth and mentorship programmes, provided educational sponsorship and adopted a school in rural Kwa Zulu Natal. Alongside this, I continued to work on the Florence Masetla Foundation and CLIMB against sexual abuse.
For the work done as a Coordinating, I was invited to attend the 2016 Summit which took place in Ottawa, Canada; an opportunity I embraced wholeheartedly. September came, I packed my bags and passport, and two flights later I was in Canada.
Reflecting on One Young World 2016
After yet another highly impactful Summit, I am left overwhelmed by the incredible work done by so many inspirational people worldwide. The One Young World Summit yet again exceeded all my expectations – I have learned from and connected with some many young people passionate about leaving the world a better place than we found it.
During the Opening Ceremony, we heard keynote remarks from the Prime Minister of Canada, Justin Trudeau, amongst other remarkable world leaders like Kofi Annan and Mary Robinson. One moment in particular made the Summit all the more special: the first time ever that the Refugee Nation flag was included in the One Young World Flag Bearing Ceremony. The Summit agenda was jam-packed with exciting and important topics from Peace & Security to Global Business. The stories we heard were shocking, inspiring and challenging.
I had the unique chance to meet two of my mentors-from-afar: Advocate and Public Protector of South Africa, Thuli Madonsela, and international economist and author Dr. Dambisa Moyo. We had the opportunity to engage with Ms. Madonsela at meet and greet as well as a Q&A session during which the entire African delegate took a group photo with her.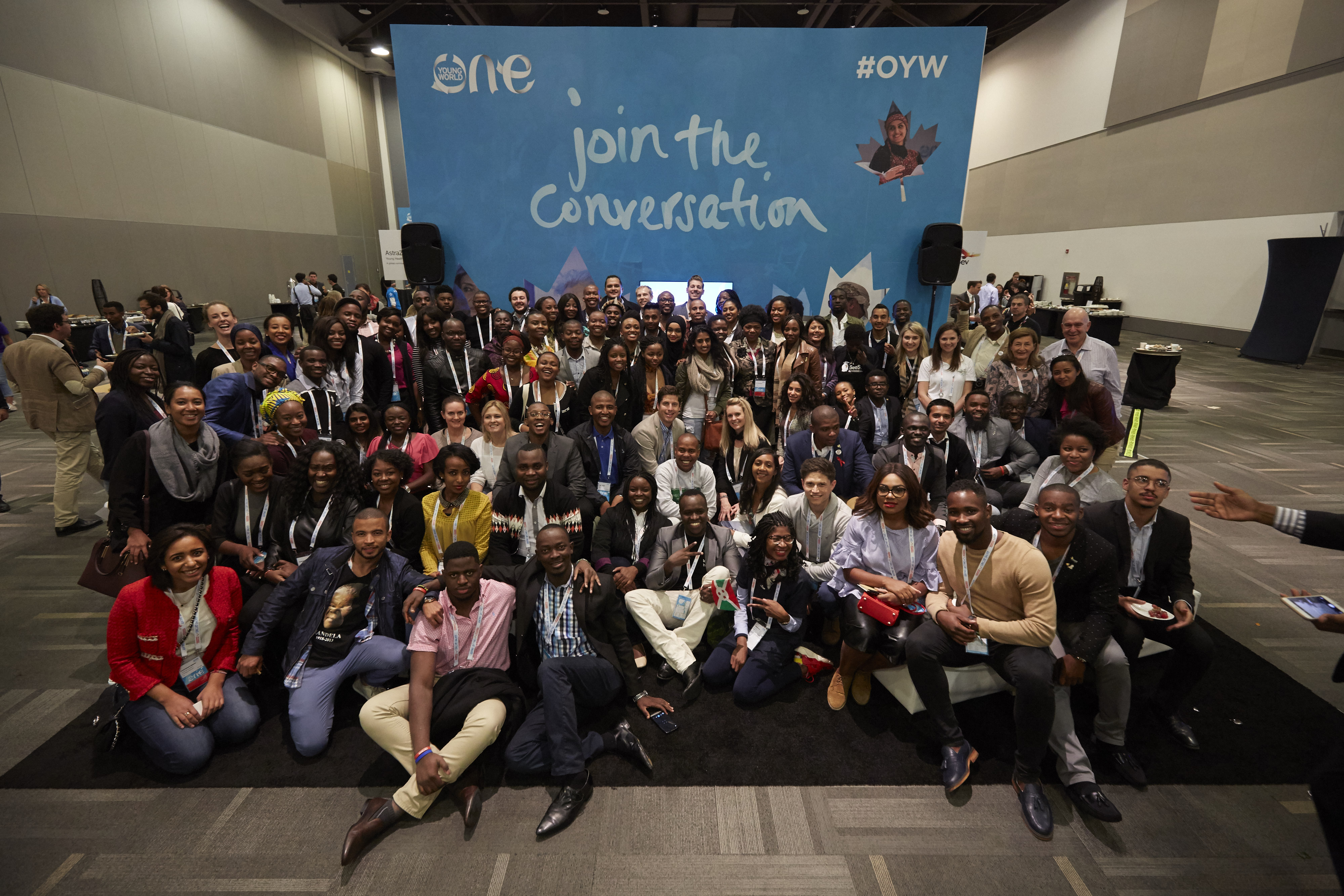 To sum it up, with all of the discussion and networking, it dawned on me that in order to solve these very serious, complex and at times dark issues, we must collaborate not only locally, but globally. There is a need for a multidisciplinary approach to solve these issues. Of the greatest importance is educating communities and investing in the future of children and society especially with regard to tolerance, love and peace.  In order to lead change, young people, with the support of policy makers, civil society and the private sector, need to drive these initiatives to solve the world's pressing socio-economic and political ills.
Florence Masetla is the Founder of the Florence Masetla Foundation and the South Africa Head of CLIMB Against Sexual Abuse. She is a Coordinating Ambassador for the Africa 1 region and a Compliance Training Officer for Barclays Africa.