What is the 'UN 16 Days of Activism' campaign all about?
The UN 16 Days of Activism is an annual campaign that runs from the International Day for the Elimination of Violence against Women on 25 November to Human Rights Day on 10 December. The campaign originated with a group of activists who attended the first Women's Global Leadership Institute in 1991.
The 2017 campaign is focused on ending violence against women and girls and "Leave No One Behind," in line with the Sustainable Development Goals. The call to action is to increase worldwide awareness and create opportunities for discussion about challenges and solutions. One Young World (OYW) is marking the UN 16 Days of Activism with an event on 5 December on tackling domestic abuse. Join us in London and learn more about the campaign and Ambassadors who are working on gender-based violence issues. The event is open to the Ambassador community and beyond, sign up here.
In honour of this day, we've spotlighted 10 leaders part of the One Young World Community who are working towards building a safer and more inclusive world for women.
Meet the 10 OYW Counsellors and Ambassadors taking action...
Patron of the Global Foundation for the Elimination of Domestic Violence (EDV) and One Young World Counsellor, Carole is passionate about de-stigmatising domestic abuse and gender-based violence.  EDV is committed to education through their award-winning Youth Council which now spans three continents with branches in the UK, Johannesburg, Italy, New York and Ottawa. Carole has spoken at OYW Summits on education and led a breakout session in Ottawa on eliminating domestic violence through education. She recently attended the OYW Caucus in London to discuss the importance of raising awareness in the workplace of domestic abuse. 
2. Esther Marshall
Esther is a survivor of domestic abuse and spoke about her experience at One Young World Bangkok in 2015. She is a passionate advocate of helping others who are also experiencing abuse and has launched her own charity sTandTall which aims to help people to find the help they need. This year, Esther was awarded The JustGiving Life Changer Award Award for her work with sTandTall. 
You may know Rossana as Mama Bee from the beloved YouTube family, Eh Bee Family, which makes millions of people smile every day. But what was unknown to most until now, was that Rossana was molested throughout her young life. She also lost her first baby and was involved in a terrible accident with her second and third child. Having overcome these devastating life experiences, Mama Bee shares her story of courage with the world for the first time.
4. Dillon Ollivierre
Dillon was awarded the Queen's Young Leader Award for his poetry and activism in St Vincent and the Grenadines. Following the One Young World Summit in Ottawa in 2016, he wrote 'The Truth Is' about domestic abuse and how abuse can affect anyone. He worked with fellow Ambassadors Jemima Lovatt and Jamal Kendall Campbell to create a video of his poem which features members of the OYW community.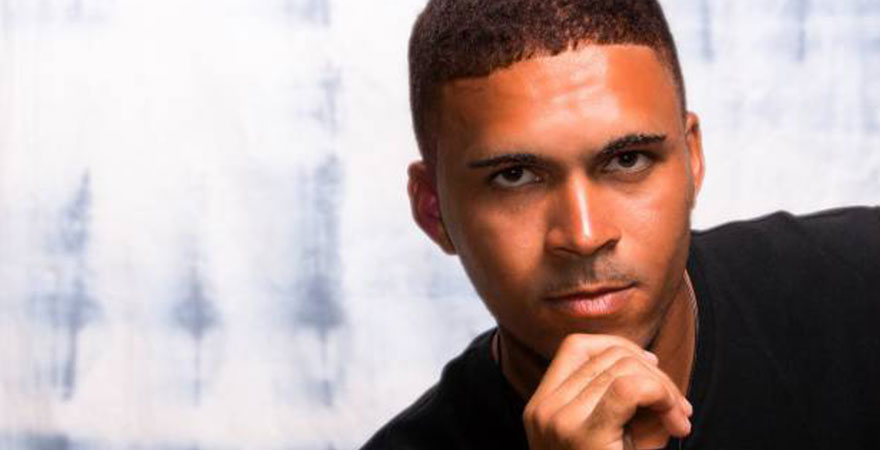 Actress and activist AnnaLynne is an advocate of violence against women and girls, focused particularly on rape and human trafficking. You might recognise her as Naomi from 90210 where she acted the role of a rape victim at the same time she experienced rape herself. She is the President of TOGETHER1HEART which empowers women and children victimised by human-trafficking and sexualised violence. In addition, she is an ambassador for the NO MORE campaign to end sexual assault and domestic abuse.
6. Lina Kalifeh
Lina founded SheFighter in 2010 to teach Jordanian women self-defence and to combat the high rates of domestic abuse in the country. The organisation has trained and empowered around 12,000 women all over Jordan. Their goal is to train and empower 3 million women globally using a 'training of trainers' model to spread their impact across the world.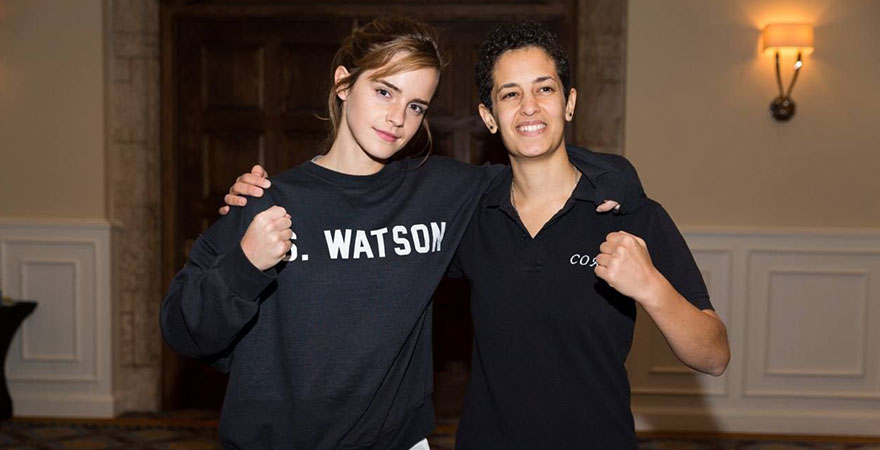 7. Jemima Lovatt
Jemima has led ambassadors from the One Young World community to form a working group addressing domestic abuse. The group have created the 'Business Case to End Domestic Abuse' which Jemima launched at OYW 2017 Bogota. The Business Case offers a clear argument why employers and the corporate sector should engage with this issue. The working group are now piloting the proposals in the Business Case with businesses including Verizon, Unilever and L'Oreal.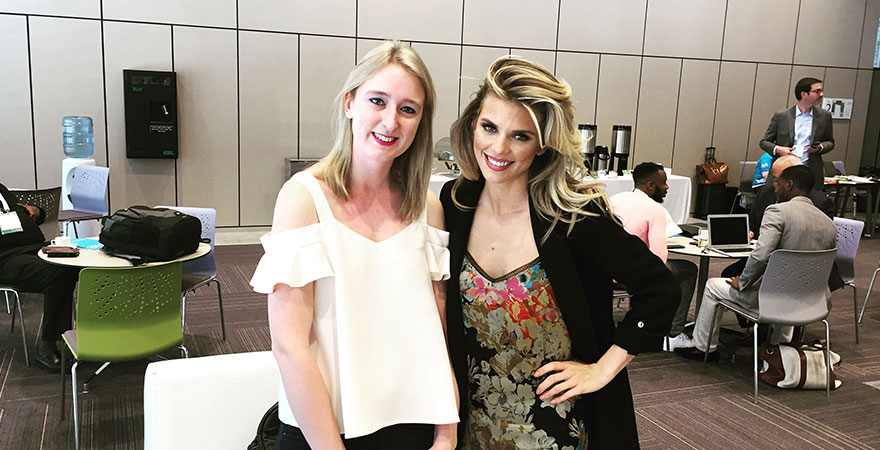 8. Lebogang Bogopane
Having experienced abuse and homelessness, Lebogang has dedicated her life to building victim empowerment programmes that support people who have experienced gender based violence, domestic violence, child abuse and human trafficking. She has created the Mothotlung Network Against Domestic Violence and to date, the organisation has assisted over 5,000 abused women and children. The 24-hour crisis centre accommodates abused woman and children for up to a week and on average has 16 people staying. Lebogang's incredible work was recognised when she was awarded the South African Youth Award for Social Cohesion in 2012, named a Top 20 Young Inspirational Leader of 2013 and her work was acknowledged by President Barack Obama when he visited Soweto.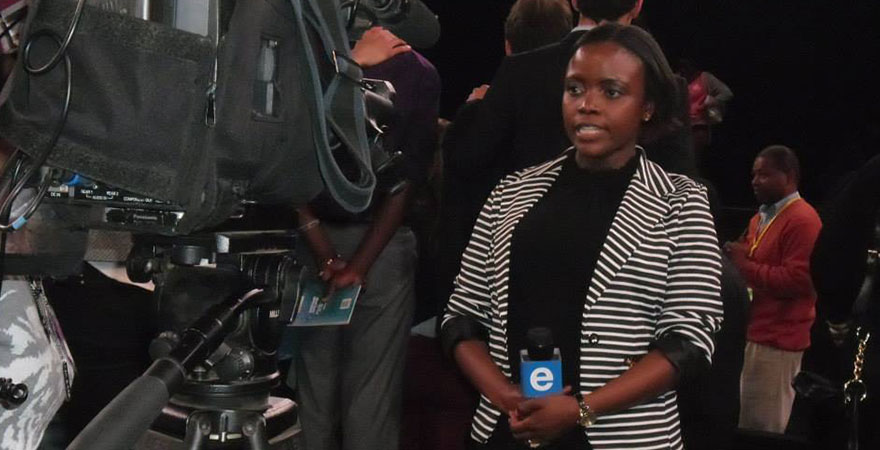 9. Evodius Gervas
While child marriage is not condoned in most countries, it is still legal in Tanzania. Evodius grew up watching young girls being married off to men twice their ages and saw girls drop out of school due to teen pregnancy. He knew he had to do something about it, so he started a projected called Hakizetu Tanzania. Getting an education is a basic human right and young women who are pregnant or were married at a young age should not be excluded. Hakizetu Tanzania aims at giving these young women the tools to stand up to child marriages and make them aware of the options they have.
10. Amanda Dufresne
Rape is a word that is uncomfortable to most people that hear it. It is something that people would rather not talk about, hiding it away. Amanda Dufresne isn't one of those people.
"This is an international epidemic and rape is being used as a weapon against women," said Amanda. After being raped and beaten while running a half marathon she managed to survive and became a spokesperson for Speaking Out Against Rape (SOAR). Through this organization, she has shared her story with thousands of people and encourages everyone she meets to talk about rape and raise awareness of it.