The ongoing police brutality on peaceful and unarmed protesters in the north and south west regions of Cameroon makes it clear that human rights are eroding in the country.   
Over the past eight weeks, we have closely watched and witnessed government-sponsored acts of violence against protesting common law lawyers, teachers, students and the marginalised Anglophone community who have been protesting against imposition of the French language on their schools and courts.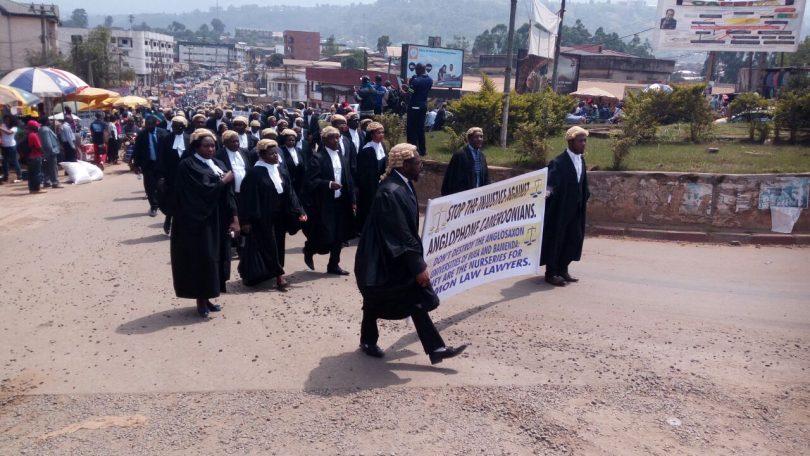 The ongoing protests have been termed 'the common law lawyers and teachers strikes', which erupted when the government first snubbed their complaints in May 9, 2015 despite repeated attempts to have their grievances addressed.
In a joint communiqué, on 6 October, the common law lawyers of issued a notice to the president of the republic declaring that from 11 -14 October, "all lawyers of the above association shall have a sit-down strike from all court actions."
The government ignored them and rather called them an insignificant minority, then dispatched police with tear gas and arms to storm on the lawyers. This aggravated the situation and led to violent demonstrations.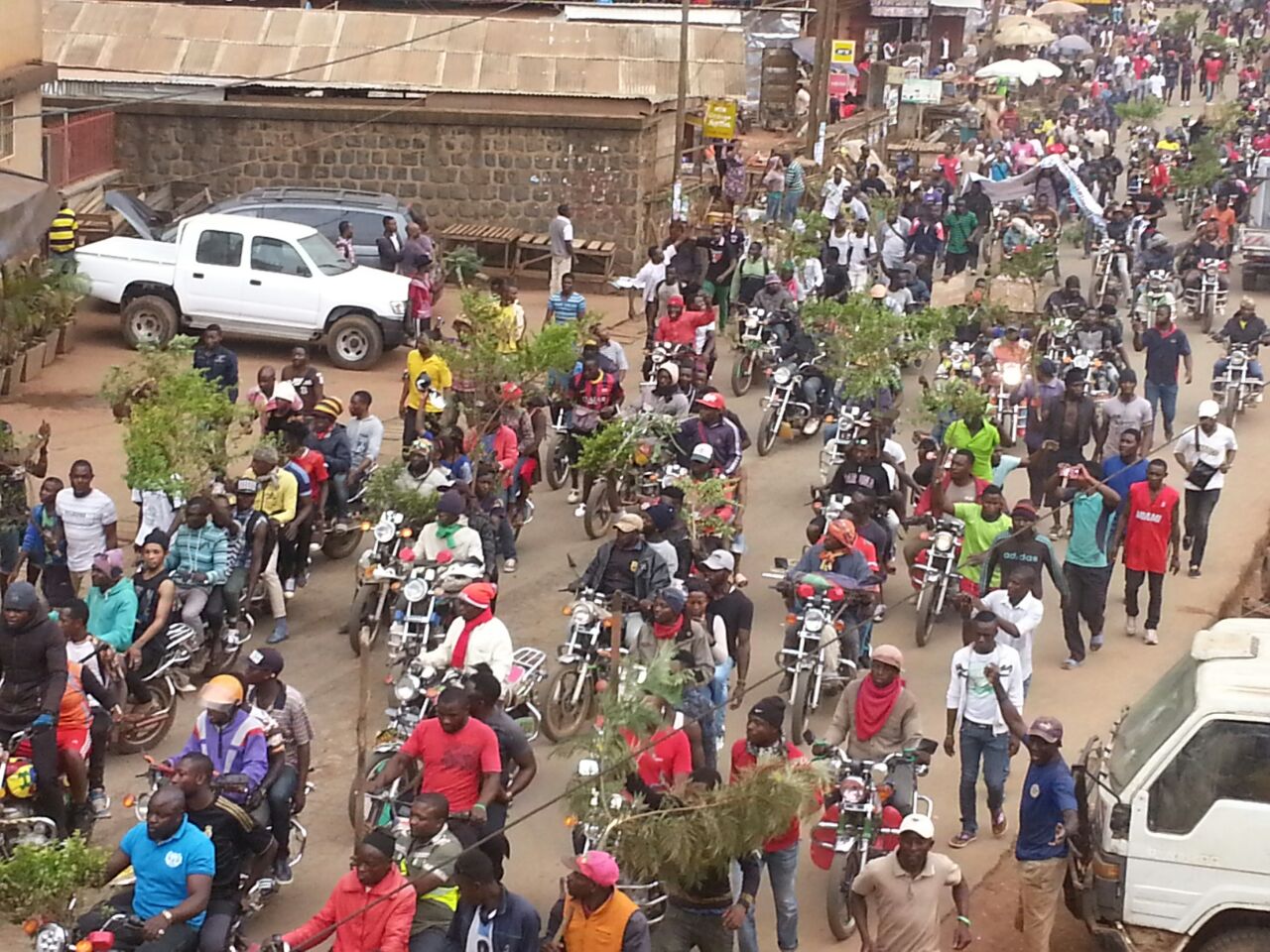 From 21 November, it has turned into a bloody confrontation between the police and the protesters. Both regions have witnessed increasing tension and all schools have closed. Security forces have continuously fired tear gas and clashed with demonstrators.
More than four people have been reported dead, but government representatives claim just one person died during a clash in Bamenda, the capital city of the North West region.
Gross violations of human rights have been reported in Bamenda and Buea where security forces are arresting, molesting, raping and torturing armless protesters.
The government, through its prime minister and other state officials, has tried on several accounts to corrupt the motive of the lawyers but to no avail.
It is no more a common lawyers' or teachers' strike but a civil uprising with some groups calling for the independence of the Anglophone Cameroon, known as "Southern Cameroons", during British colonisation.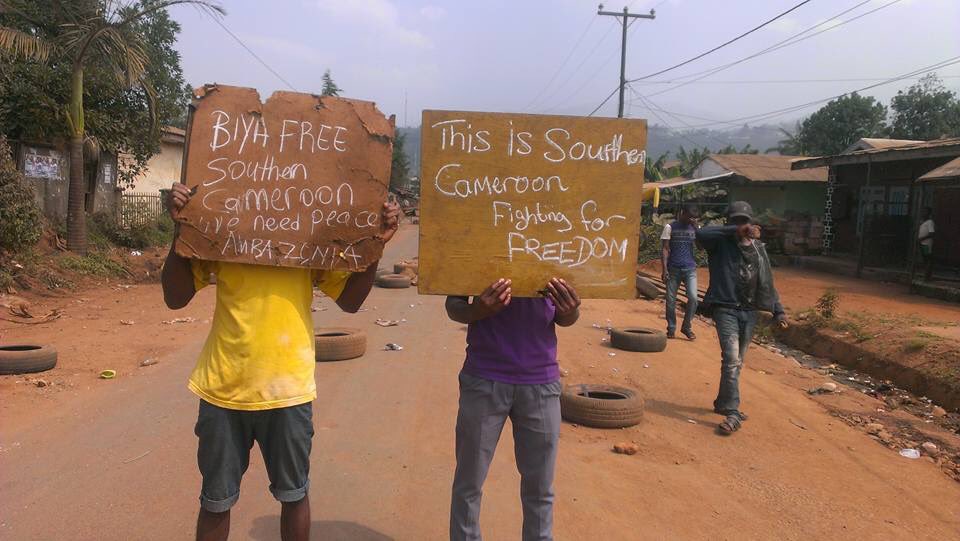 On the other hand, we have those who are die-heartedly demanding for immediate federalism. Activists, lawyers and students have been arbitrarily arrested and detained by the police and gendarmes.
For over 53 years, this government has ignored the plights of the English-speaking Cameroonians with constant deployment of heavily armed security forces to suppress them.
All government attempts to stop the strikes have been unfruitful. Macho BBC, the popular freedom fighter who sparked the mass protest in Bamenda on the Monday, 21 November has alleged the government's unsuccessful attempts to bribe him and other leaders like Tassang Wilfred of the teachers' trade union and Barrister Harmony Bobga MBUTON who represent the common law layers.
In recent developments, the government is holding meetings with representatives of various groups, including opposition political parties, to seek a solution, but security forces haven't been called to order as they continue to use teargas and bullets against protesters.
As well as leading the research and documentation team of human rights violations at Regions of Cameron for Tort for Torture Victims Centre (TT-VC), I am also a member of the #StandUpForCameroon project. I am committed to investigating and evaluating human rights-related developments to provide independent and impartial assessments to partners organisations. 
Tangwa Livinus Acha is a One Young World Ambassador from Cameroon. He is a human right and youth civil society activist with over 6 years of working and volunteering experience with Dynamic Youths for Better Tomorrow (DYBT), a youth led civil society/community development organisation in Cameroon. He is a graduate in Common Law from the University of Yaounde II, Soa. He currently serves as the Secretary General of DYBT, One Young World Ambassador for Cameroon, Project Coordinator for Tort for Torture Victims Centre (TT-VC) and President of International Union for Social Peace and Justice.