Are aid workers equipped to support people with disabilities in their rescue missions?
Natural disasters have increased tenfold since the 1960s, according to the

2020 Ecological Threat Register

(ETR). Refugees and communities living in conflict-affected areas are significantly affected. There is support for shelter, food, and blankets, but is there any support for children and their families with special needs?
After the earthquakes in Syria and Turkey on 6 February this year, our Ambassador Melissa Diamond, founder of A Global Voice for Autism, began working with families affected by the natural disaster. 
Melissa and her team provided emergency support, like food, shelter and medication to people affected by the devastation. However, she noticed that most humanitarian aid providers are not trained to rescue people with disabilities.
We sat down with Melissa to understand her work to make crisis response more inclusive and accessible. 
"We've had multiple families show up at the food distribution point, and their child has a life-threatening allergy," she says. "They communicate the child's dietary needs to the aid workers, and they say, 'Oh, sorry, you take the food we give you, or you don't eat,' and they go home, and the child is hungry if they have no access to other foods in the area." 

Realising the lack of support in humanitarian emergencies prompted her organisation, A Global Voice for Autism, to develop its emergency response capacity for people with disabilities. "That prompted us to think about how we can have a sustainable solution for these very vulnerable communities that not only works in times of more stability but also is effective at times of crisis?" says Melissa.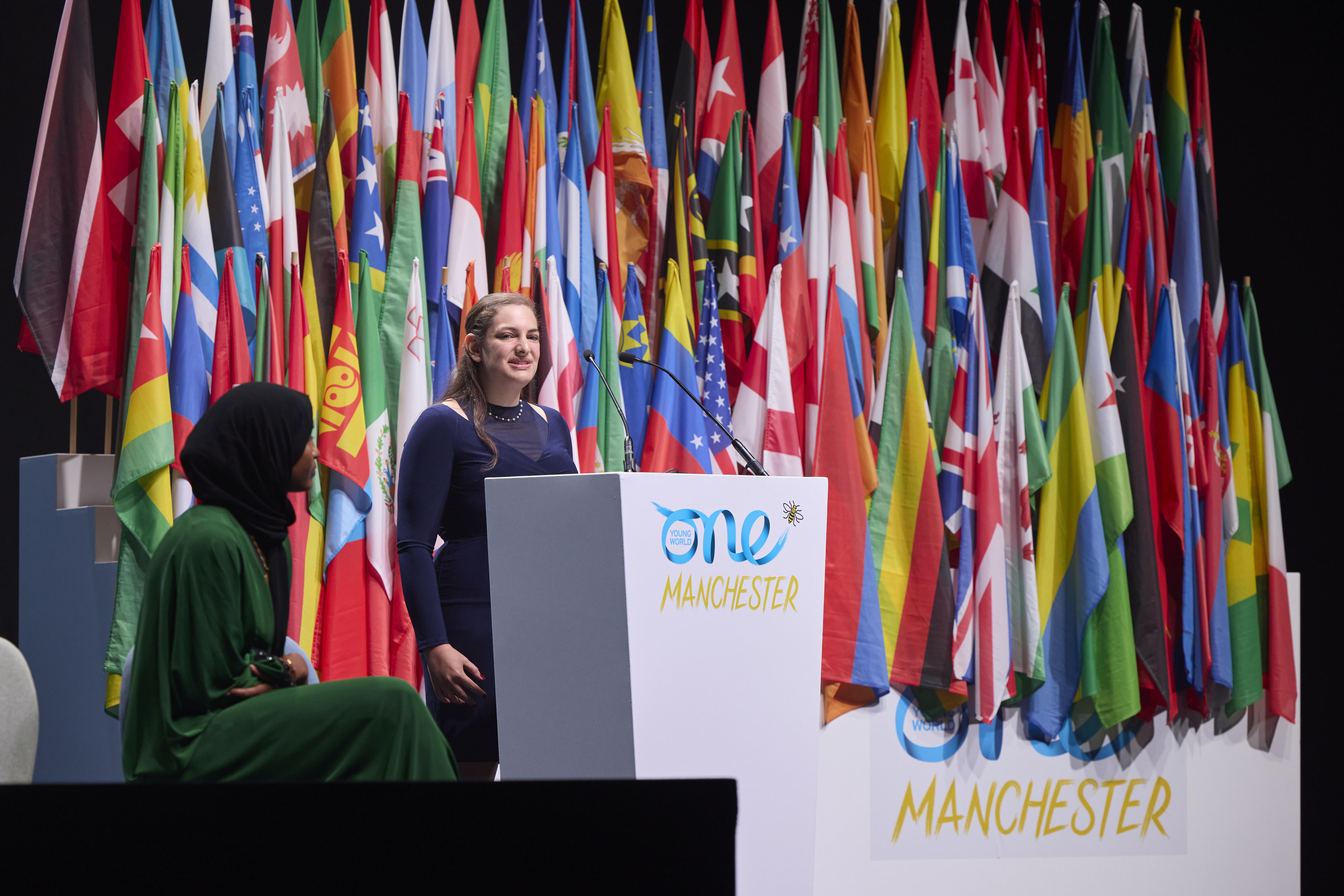 A Global Voice for Autism's efforts to promote disability-inclusive rescue training
The organisation is developing a new strategy to train crisis responders. The goal is to efficiently meet the unique needs and support of people with disabilities. By increasing capacity at every level, the organisation aims to ensure that help is always available for children on the autism spectrum and other specific needs. 
After the earthquake, A Global Voice For Autism adopted an inclusive standpoint, extending assistance to 68 families by providing essential supplies and emergency medications for their children with disabilities. 
Melissa has also been working to connect with partner organisations to expand the project's reach and effectiveness."The scale of the problem is significant. The scale of the solution has the potential to meet the scale of that problem," says Melissa.
Inspired by a conversation with Hilary Clinton, former United States Secretary of State, Melissa is working to create a platform that provides training for humanitarian response organisations. She focuses on conducting research and implementing inclusive practices that place the needs of people with disabilities to the fore. It could potentially benefit estimated 1.3 billion people worldwide who have disabilities. 
How can we address the stigma behind disability? 
At 18, Melissa met Haya and her four-year-old daughter Rana at a center for Palestinian children with disabilities. After three weeks of learning about her daughter's autism diagnosis, Haya hid her daughter from her community out of fear of shame.  
The experience made Melissa aware of the stigma surrounding autism due to the lack of resources, knowledge, and support for developmental disabilities. It is often dire in conflict-affected communities, leading Melissa to found A Global Voice for Autism. "I think it's important for young leaders not to think of disability as a separate category," she adds. 
She says that small actions can significantly affect vulnerable individuals, no matter how insignificant they seem. Turning away a tiny percentage of people can create a structure that makes it more difficult for those who are already vulnerable to survive and cope. 
"As a young person, you may have a new perspective on a problem nobody else has explored. And I would encourage everybody to take action, delve deeper into that problem, and think about what you can do about it," says Melissa.  
Transforming Perspectives: A Global Voice for Autism's Advocacy for Inclusion
Melissa's work focuses on encouraging actions that include vulnerable communities as part of the solution. It shifts the perspective on disability and can vastly reduce racial and gender inequalities within crisis responders and healthcare.  
As innovators in the autism inclusion space, A Global Voice for Autism leverages technology, relationships, and data to support families affected by crises. Working in over 16 different countries, they have impacted the lives of more than 21,203 individuals. 
"With our help, many children speak their first words, and their brothers, sisters, and families become comfortable spending time with them as a whole family in community spaces," says Melissa at the One Young World Summit 2022.  
You can find ways to make a positive impact in the lives of children with disabilities via A Global Voice for Autism's website. Take the first step towards creating a difference today!