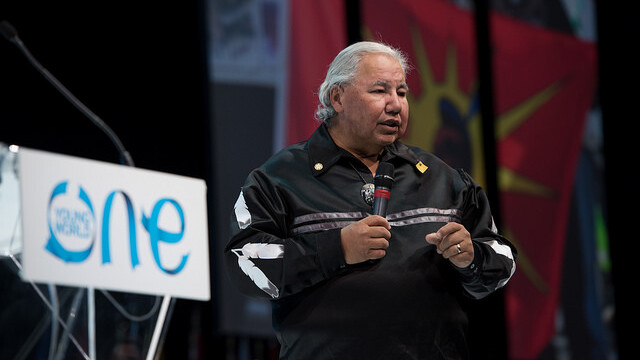 Senator Murray Sinclair
Former Canadian Senator & Former Chair of Canada's Truth & Reconciliation Commission
Murray Sinclair is a former Canadian Senator, former judge, First Nations lawyer and the former chair of the Indian Residential Schools Truth and Reconciliation Commission. He is the first indigenous judge appointed in Manitoba. He was appointed to the Canadian Senate on 18 March 2016.
Sinclair was born and raised in the Selkirk area north of Winnipeg, Manitoba. He studied sociology at the University of Winnipeg after serving as a Special Assistant to the Attorney General of Manitoba. He graduated from the University of Manitoba with a degree in law in 1979. Throughout the course of his legal career, Sinclair was known for his representation of indigenous people and his knowledge of Aboriginal law. The Chief Commissioner of the Truth and Reconciliation Commission (TRC), Sinclair participated in hundreds of hearings across Canada regarding the Indian Residential School experience, and how survivors, families and communities were affected. The commission's research culminated in the issuance of the TRC's report in 2015. Sinclair also oversaw an active multi-million dollar fundraising program to support various TRC events and activities, and to allow survivors to travel and attend TRC events.
Belonging to the Ojibwe nation, Sinclair's Ojibwe name is Mizanay Gheezik, which means "the One Who Speaks of Pictures in the Sky".