One Young World Ambassadors are leading projects in every country of the world, creating substantial social impact across all 17 Sustainable Development Goals. Every month our Coordinating Ambassadors select someone from their region who has created significant social impact locally, regionally or even worldwide. We are delighted to feature a selection of these exceptional young leaders below. If you would like to be considered, please reach out directly to your Coordinating Ambassador. Unsure who is your Coordinating Ambassador? See the breakdown of countries here
Xiomara Acevedo Navarro, Colombia
Barranquilla+20 is a youth-led NGO with 9 years of experience in the environmental field, that advocates for climate effective actions at local, national and international levels. It is comprised of committed youth professionals who were inspired to protect the environment and dependent communities. Since its founding, Barranquilla+20 has implemented more than 50 different initiatives projects and has directly supported over 20,000 people.
The team's experience with climate movements and policies led to the organisation's participation in the construction of new climate change legislation adopted by the Assembly of Nariño. Barranquilla+20 also supported 350.org as their focal point for Latin-American and the Caribbean regional campaigns. In 2021 the team is determined to engage 200 young people from all countries of the region, to become the next generation of climate leaders in their countries. To achieve this, Barranquilla+20 and Red Pazinde convened to develop the COP 26 Iberoamerican Youth Climate Model – COP 26 Jóvenes. This is directly training 200 young people from 22 Iberoamerican countries, to prepare them to participate in the negotiations of COP26, and form the first Iberoamerican Youth Network for climate action. The initiative has been supported by multiple state and civil society organisations including the Embassies of the United Kingdom in Bolivia, Colombia and Ecuador, the Ibero-American Youth Organization, the Ministry of Environment and Water of Bolivia, and One Young World.
Operation Planetary Health, a global initiative designed to give Novartis employees an opportunity to take environmental action, was born out of the Novartis OYW Ambassador community. It was founded on a desire to raise awareness about environmental sustainability and create a movement to accelerate change within the organisation. It is aligned with Novartis current sustainability strategy and focuses specifically on the three environmental issues: "Scope 3" carbon emissions, circular economy, and emerging issues.

The team held their first OYW-Novartis Caucus from February 11-12, reinforcing the message that everyone can play a role in preserving our planetary health, and that any positive action, whether large or small, is helpful. Keynote speeches from changemakers and environmental sustainability experts, live Q&As, group workshops, and pitch sessions underpinned the three core pillars of the event: to share hope, to inspire and to act. Across two days, nearly 900 delegates from inside and outside Novartis, representing over 40 countries came together online.
As part of "Operation Planetary Health", over 300 ideas were submitted through an internal collaboration platform ahead of the event, on how Novartis can reduce Scope 3 carbon emissions, advance the circular economy, or tackle emerging issues. Some of these ideas were refined at workshops during the Caucus. In the near future, some will be explored further and the most innovative will be developed into actionable solutions to be sponsored and implemented across the company.

Other OYW Ambassadors involved: Daniel Hood-Vairinhos, Lise Heyninck, Kadri Sirkas, Clinton Breedt, Paola Castillo, Natalie Claire Johnson, Brett Mclinden, Rachana R, Laura Wertman, Ihris Jay Terrado, Tamara Zmoelnig, Shubhi Agarwal.

Other key event organisers: Bernardita Chirino Chace, Adriana Castro Reyes
I'M A Rad African (IMARA) Comoros is an impact organisation training young pioneers in the domain of STEM (Science, Technology, Engineering, and Math), Arts, and Leadership in Comoros. Its approach to education is unique, based on the belief that education is nothing if it does not breed creativity.
IMARA has trained teenagers in robotics who qualified to represent Comoros in an international robotics competition for the first time in its history. The team of predominantly rural girls won a silver medal for the country in 2019, and have returned to teach fellow young Comorians. The organisation's "Rad Africans" have also led a campaign promoting Sexual and Reproductive Health education, aiming to increase school retention for over 500 girls in two of the country's 3 islands. The success of the campaign and workshop called "My Period: Zero Worries" attracted attention from bigger NGOs who employed IMARA's teenagers to train their nurses and volunteers on appropriate ways to address the topic with young adults. The Junior programme also consists of young daring and creative leaders who have helped design games to help address a topic that is sensitive even among adults: Sexual Assaults in Koranic Schools. With the supervision of the senior program participants, they introduced these games to peers with the authorisation and participation of Headmasters.
Amélie is an impactful social entrepreneur who works as Head of Programs at EspacioRES. In this role, she supports the development of responsible, socially-driven start-ups in the south of Spain. They run incubation programmes to help startups to develop their ideas and projects. Others include open innovation programmes for corporates to innovate with start-ups and social innovation programmes for universities to train and educate their students. The organisation has supported more than 640 community members and 127 startups, of which more than 77% of start-ups survive 2 years after completing their respective programmes.
Alongside this work, Amélie founded and runs Aprendices Visuales, an award-winning "tech for good" organisation that is re-imagining education through visual learning. It has created a series of online courses, e-books and apps with pictograms that are used by more than 1,000,000 children worldwide. This has the aim of promoting equal opportunities in education, especially for children with autism, dyslexia and other special educational needs. Amélie and the team are currently launching the Visual Schools Project, an initiative to mobilise more than 750,000 teachers, families and organisations in Spain and around the world to make education more inclusive for all children.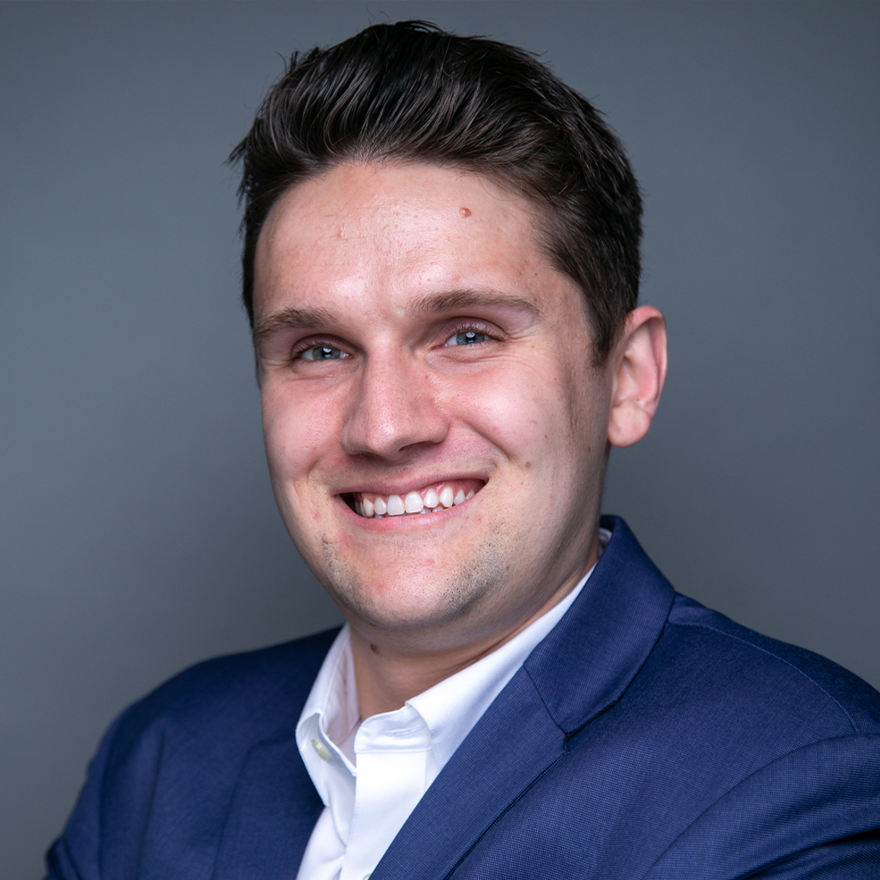 Casey is a logistics analyst at the Barry Callebaut Group, the world-leading manufacturer of high-quality chocolate and cocoa products. The Group runs more than 60 production facilities worldwide and employs a diverse and dedicated global workforce of more than 12,000 people. Casey, a certified supply chain professional works to identify strategic supply partners to help Barry Callebaut to achieve its sustainability targets.
The Barry Callebaut Group is committed to make sustainable chocolate the norm by 2025 to protect future supplies of cocoa and improve farmer livelihoods, supporting the Cocoa Horizons Foundation. The initiative which Casey works on, Forever Chocolate, underpins the company's 2025 goals. It has four primary targets: lift more than 500,000 farmers out of poverty, eradicate child labour from the supply chain, be carbon and forest positive, and have 100% sustainable ingredients. As of 2019/2020 and since launching in 2016, the initiative has overseen substantial progress. There has been an 8.1% reduction in our corporate carbon footprint and over 2 million cocoa seedlings and over 1.6 million shade trees have been distributed. Approximately 61% of non-cocoa ingredients are sustainably sourced, 181,861 farms are mapped on geographic and socio-economic data, and 94,946 cocoa farmers have received awareness training on child labour.
Sarah Dönnebrink, Verena Ferner, Sabrina Reiser, Wanessa Rudmer & Sarah Schappert
A selection of 5 One Young World Ambassadors based in Munich were inspired by the benefits they experienced from attending One Young World Summits and joining the Community of young leaders, to establish the Social Business Challenge Munich. Their respective experiences strengthened their urge to make this world a better place and to take action. The mission is to support local, social business entrepreneurs who are focused on solving social and environmental challenges sustainably.
The group does so by offering an opportunity to attend and speak at One Young World's upcoming Summit in July. This unique opportunity for local startups in Bavaria to have a platform at the international event, and connect with and benefit from the expertise within One Young World's network of Ambassadors. To bring the challenge to life, they partnered with the city of Munich and One Young World.
Alen Gudalo, Bosnia & Herzegovina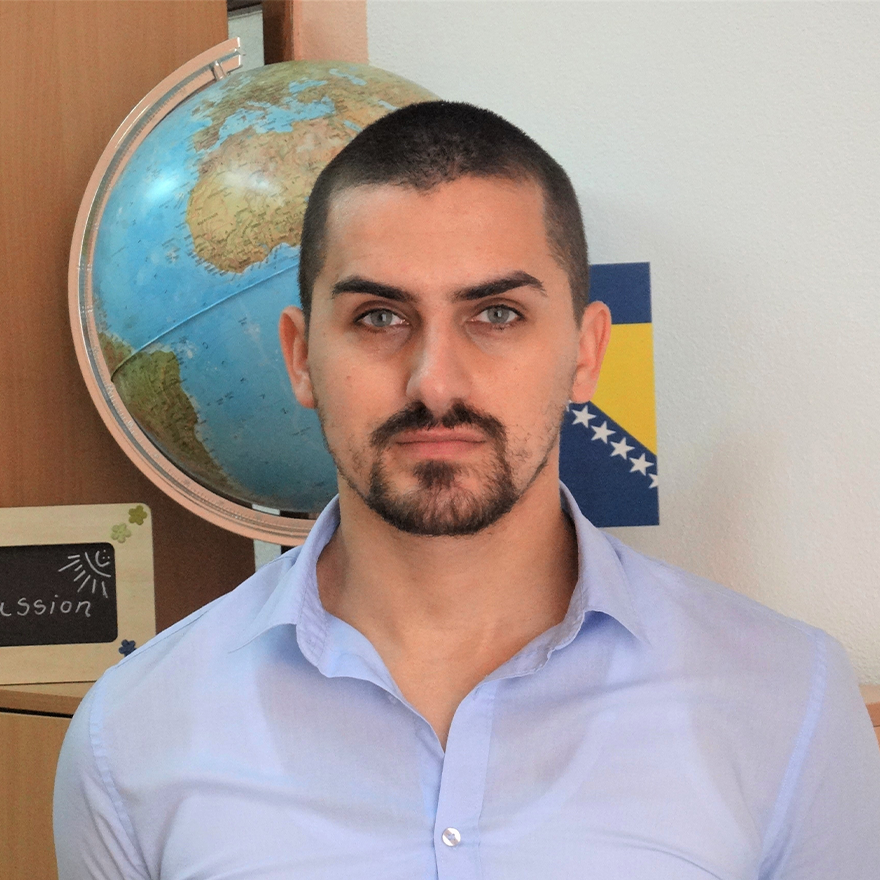 Supported by the Regional Youth Cooperation Office, Alen is coordinating the #3forECO regional initiative, the first of its kind that convenes young people from three small, rural communities in Bosnia & Herzegovina, Serbia, and North Macedonia (Travnik, Kikinda and Kumanovo), to collaborate on issues regarding ecology, the environment, and cultural heritage.
The project has brought together 42 high school students from these three areas, a momentous statement of collaboration considering the region remains deeply divided and fragile after decades of economic instability and tough transition after political unrest and conflicts in the past three decades. As well as exploring the topic of environmental protection, it serves as a tool to end the siege and isolation mentality that remain in the Balkans. Pollution and environmental issues have no borders, a powerful message for the youth that helped them understand regional cooperation has no alternative and must overcome ethnonational hatred and discrimination. The project consisted of 6 digital regional meetings, 3 common trips, and 6 workshops led by experts across the region. Digital tools were used to overcome the impact of Covid-19, and have been useful in enabling participants to establish meaningful connections with their peers across the border for the first time.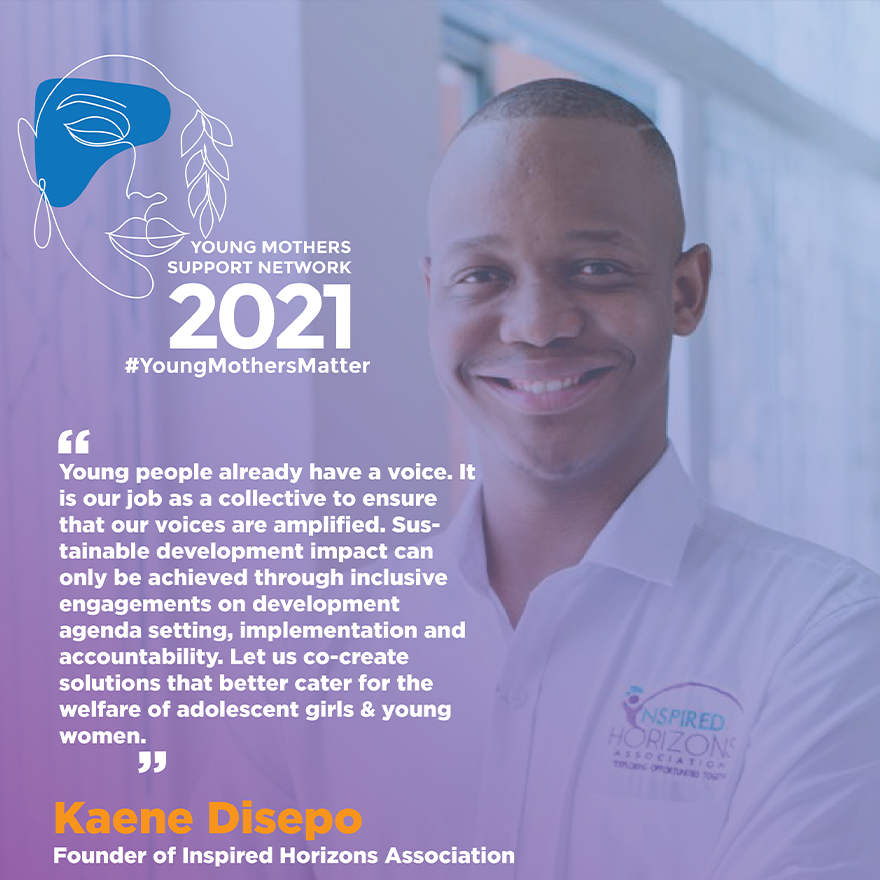 Kaene founded Inspired Horizons Association, an NGO with the vision to achieve a culture of inclusive youth development in Botswana by redefining the concept of academic 'excellence' in a way that advocates and encourages the development of well-rounded and passionate young leaders.
The organisation has achieved impact with the successful launch of the Young Mothers Support Network, assisting 30 young pregnant women and mothers aged between 15 and 25. The project co-creates safe spaces for these women in Botswana's local and national policy and decision-making platforms. It achieved this with support from government ministries and civil society organisations. The group ran the #YoungMothersMatter digital campaign, a supportive network for young mothers leading advocacy on their key issues. The Inspired Horizons Association has also held motivational talks in over 28 secondary schools, addressing over 20,000 students. It hosted Botswana's first-ever International Universities Career Fair, for more than 15 international universities. Finally, the team has organised over 50 community outreach workshops and dialogues on leadership, good governance, gender, education, and entrepreneurship impacting over 5,000 communities with the help of key partners such as the Botswana National Youth Council, BW Jobs 4 Graduates, Botswana Innovation Hub and the Ministry of Basic Education.
No Health without Mental Health (NHMH) is a community-based organisation in The Gambia that complements the national effort towards the provision of mental health services to those in need. It was founded by a collection of qualified and trainee psychiatric nurses with strategic guidance from the National Mental Health Programme. Since its founding, NHMH has gathered a volunteer membership of over 200 individuals including nurses, doctors, public health officers, and students of various disciplines. The organisation has developed various partnerships over the years with Gambian mental health professionals, its key institutional partner the National Mental Health Program, and various local partners including SAF and GAMSA.
Its aims are to increase access to affordable and efficient mental health services, increase the amount of public literacy around mental health, and eliminate all forms of stigma and discrimination. It has conducted series of radio and TV sensitisations, community awareness campaigns, and training sessions. Furthermore, it has deployed almost 15 free mobile health clinics across the country to provide communities with free mental health consultations, access to free psychotropic medications as well as referral and connection to facilities for the continuation of care. These outreach activities also work to eliminate myths and misconceptions surrounding mental health, advocating against coercion and harmful traditional practices such as physical restraint.
Interested in learning more about Ambassador projects around the world? Check out our Impact page to learn about how young leaders in the One Young World Community are leading the charge towards the UN's Sustainable Development Goals.