Brazilian Ambassadors of the Week Tabata Amaral De Pontes and Renan Ferreirinha Carneiro find it difficult not to engage with issues that shape their country's future. They launched Movimento Mapa Educação in 2014,  a movement with the mission of bringing education to the center of the Brazilian political debate. Engaging thousands of Brazilian youth, educators and officials, they launched a successful manifesto which was adopted by government officials.
The next challenge they have taken on is corruption, as scandals continue to disrupt and damage Brazil's democratic institutions. Their new initiative is called Acredito, a national and supra-party political movement that aims to support a new generation of leaders who can build a new way of doing politics for a fairer, more inclusive, more developed and ethical country.
In just a few short months, their 'Letter to a Generation' was published in Folha, Brazil's largest newspaper, and they were written about in Epoca, O Globo's magazine, a story which landed on the front cover. Acredito was also touted by Nexo as one of the leading political renewal movements, and they closed the globally reknown Brazil Conference at Harvard University which earned headlines in international media like the New York Times.
What inspired you to launch Acredito?
Our young democracy faces a succession of crises; a crisis of representativeness that makes a whole society question its political system, a deep and persistent economic crisis, generating effects on income, employment and fiscal health in the three levels of the federation. This combination of crises feeds the centuries-old and blatant inequality in Brazil.
Faced with the indignation we feel at the face of so many disappointments, we cannot but rely on our own ability to choose what future we want for the country. It is in this scenario that Acredito, a supra-party movement, was born so a new generation can have more voice and space in defining the directions to be taken by our country. We understand that this renewal must be of practices, ideas and people.
What do you hope to achieve?
In 10 years, we hope to promote broad renewal of leadership, ideas and practices at the national congress.
As founders of Mapa Educação, what similar and new tactics/ideas will you implement with Acredito?
With Mapa Educação, we have developed laboratories to prepare people to be educational entrepreneurs in four of the five regions of Brazil, conducted a national challenge and conference, organized the only debate between the education representatives of the presidential candidates in 2014 (among other debates), and discussed the educational proposals of mayoral candidates in the TV in 2016, counting more than 90,000 followers on our Facebook page. As a consequence, we have learned a lot about youth mobilization and that will be very important for Acredito.
In addition, two other practices will be necessary for our success. First, it is of utmost importance that our movement and the candidates we will present in the 2018 elections not only represent our people's values and ideas, but also are representative of Brazil itself, respecting our diversity of gender, sexual orientation, race and socioeconomic background.
Second, we will need to develop an entirely different way of running political campaigns, which respects our values and runs away from the current practices we have in Brazil.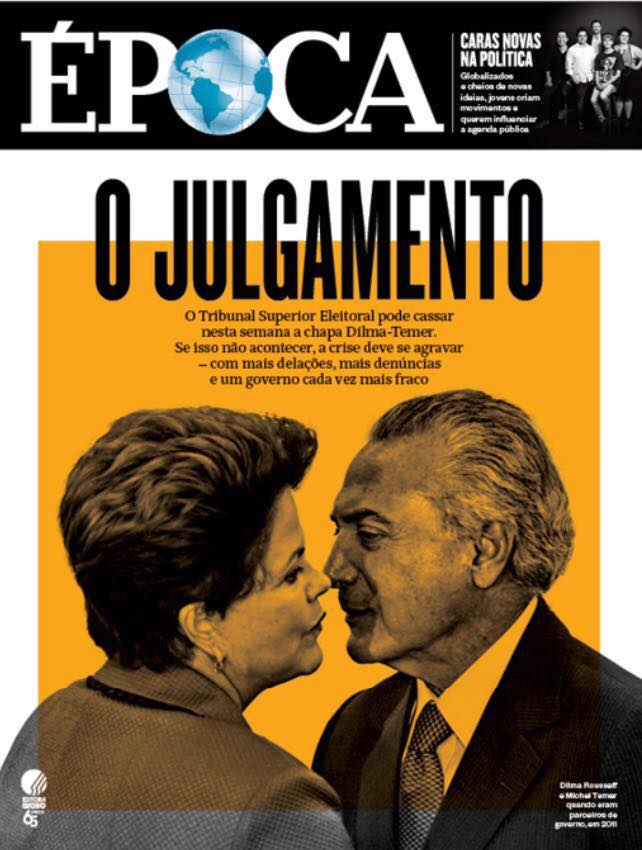 Do you feel that young people in Brazil take their democratic rights for granted? What does voter turnout look like?
Voting is mandatory in Brazil, but abstention rates have been the highest since 1988, when we had the first general election after the military dictatorship. Almost a quarter of voters did not vote in the last elections, and a large number of those who did vote typed invalid numbers or voted blank. For example, in the city of Sao Paulo, our current mayor, João Dória, received 53% of the valid votes, but the number of people who abstained from voting, or who nullified their choice, was actually higher. That means that Brazilians are very much disappointed with politics and do not see the vote as the transformative weapon it is.
What can be done to change this?
We believe in politics as a transforming instrument of our reality. We believe that such a transformation will take place not with less, but with more democracy. Acredito means I believe in Portuguese, because we understand that Brazilians have to believe in politics again if we want to transform our society.