Automation has the potential to bring unprecedented levels of efficiency to all industries but could also mean destroying a huge number of jobs.
PwC predicts that 38 percent of jobs in the United States will be lost to automation within 15 years and in Germany, 35 percent. This issue is exacerbated by the fact that we are poorly prepared for this revolutionary shift: 50 per cent of One Young World Ambassadors believe current education systems are not preparing young people for the jobs of today and must be redesigned.
In the 2017 Education Plenary Session, One Young World Counsellors and delegates presented the best ways to combat this danger and prepare young people for the future.
Here are the key takeaways from the session.
Takeaway #1 - The school curriculum must be remodeled
If the panel agreed on one thing, it was that school curriculums are outdated and must be remodeled.
Ana Hidalgo, who runs Young Potential Development Ecuador - a social enterprise working to bring the learning of 21st century skills into the classroom of low income schools - lamented that schools are "frozen in the past" and that children are still being taught "in a way that prioritizes content over skills".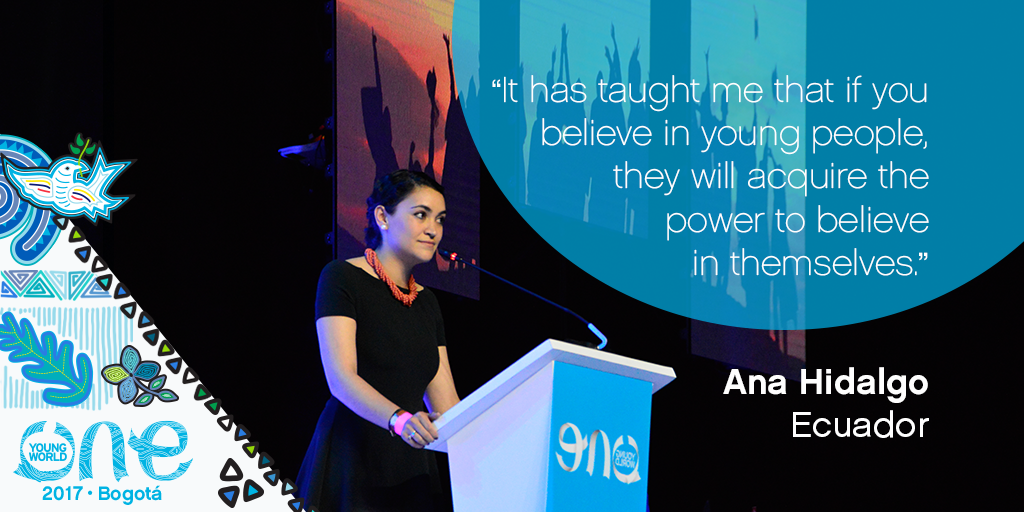 Colombian delegate and founder of Biz Nation, Karen Carvajalino, shared the same view.
"The educational system is not focused in what should be the centerpiece of contemporary education: skills, creativity and entrepreneurship", she expressed. For this reason she took it upon herself to create an educational social enterprise to build "a nation of skilled leaders who are contributing to the socioeconomic development of their communities".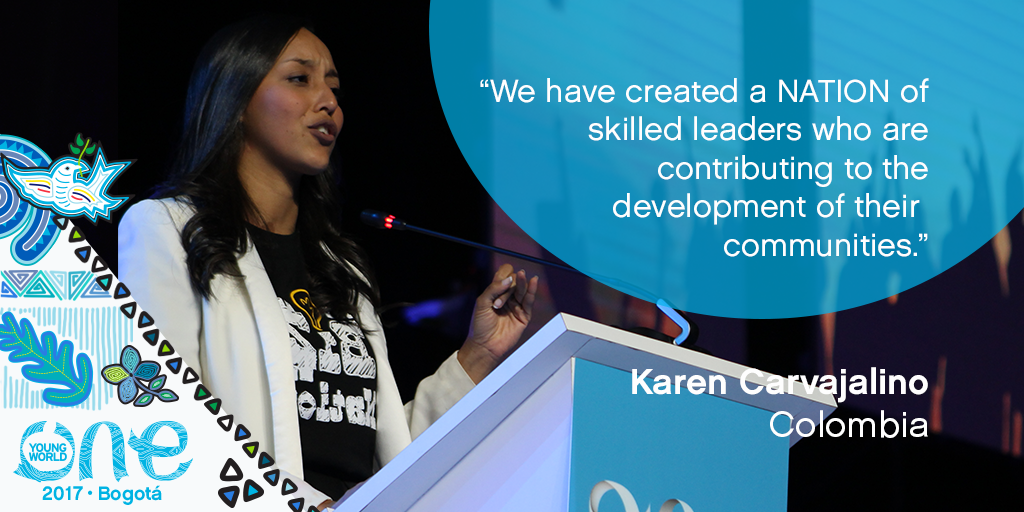 Ahmed Nassar of Egypt echoed these points, pointing to the huge gap between what students are taught at school with what the job market actually demands. He points specifically to those of disadvantaged socioeconomic backgrounds.
"Between outdated textbooks, outdated technology, and an overall disengaging atmosphere they are excluded from opportunities because their education doesn't empower them to know what lies beyond their own surroundings."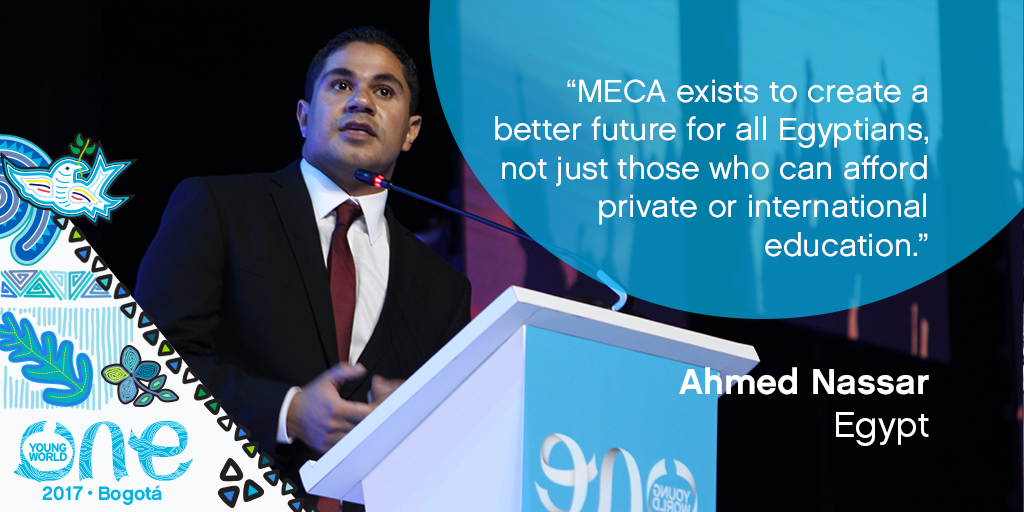 Nassar responded to this failure in the educational system by co-founding MECA which supports young people by improving their technical and non-technical skills to qualify them for the job market. Nearly 150,000 Egyptian students have been engaged with MECA projects to date.
Shivad Singh is changing the way young people digest educational material by creating textbooks for, as the Presto Academy slogan writes, 'by Students, for Students'. Having undergone his own personal difficulties with school, Singh sought a way to ensure young people found happiness and fulfillment through their studies. By incorporating humour, fresh designs and analogies in Presto Academy's textbooks, students have demonstrated significant improvements in practical skills and emotional intelligence which are left out of traditional school curriculums.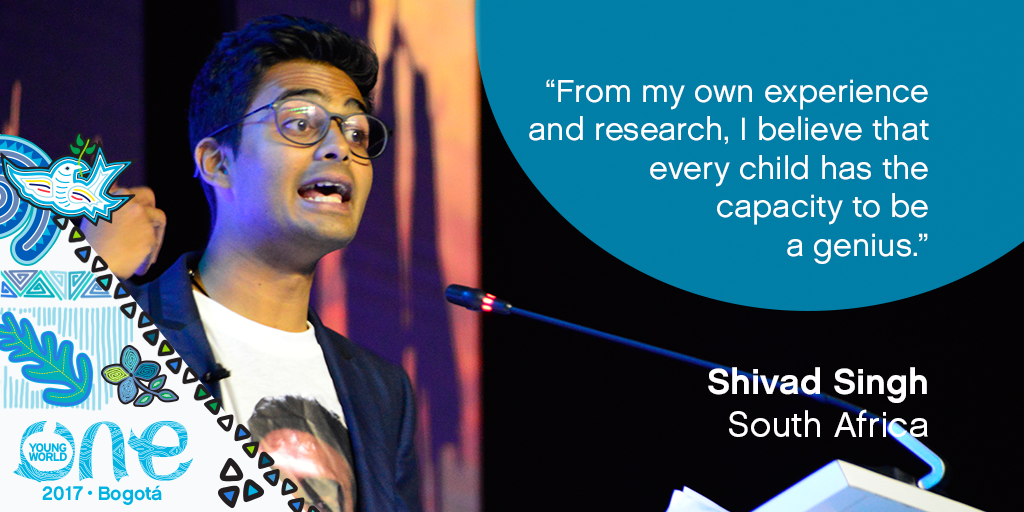 Takeaway #2 - STEM is key to innovation
Founder of STEM Women Sierra Leone, Kumba Liliana Musa, is working to get more women studying STEM subjects as she believes they are key to maximizing innovation, creativity, and competitiveness.
"STEM education is one of the best solutions for breeding innovators and changemakers who will be the job creators of the future," said Musa.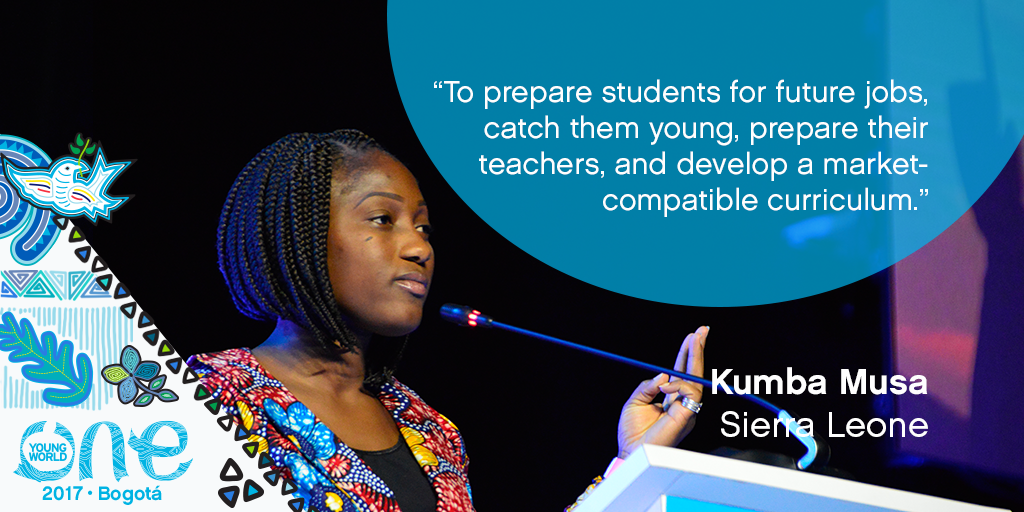 Failing to prioritize STEM could essentially leave an entire generation lost when it comes to the next wave of jobs that are technologically and scientifically oriented.
"Schools must analyze the business trends and design their curriculum accordingly, otherwise graduates will be furnished with knowledge and skills that will not be beneficial to them in the workforce", she concluded.
Takeaway #3 - Young people need to be tech-ready
We do not know yet exactly what the future of work will look like, but if current trends are anything to go by, the majority are likely to require technological competence.
Many of the panelists concurred that technology is one of the greatest obstacles to preparing young people for the next wave of jobs, but French delegate, Ludovic de Gromard, suggested that embracing it with open arms could be the solution.
"Artificial Intelligence and robots will destroy over 500 million jobs in the next 10 years… That does seem threatening," said de Gromard. But, he added, "if you manage to turn your enemy into a friend, then nothing will ever be more powerful than this friendship".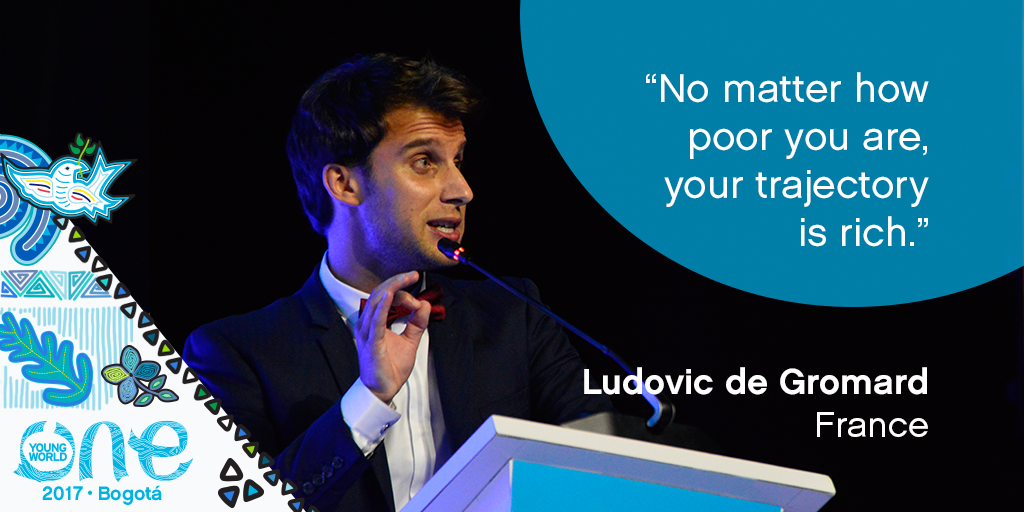 Tinie Tempah added to de Gromard's notions; according to the rapper, he would never have made it himself as a young person in music without utilising technology.
"Through my experience as a musician I started to realise that technology was the answer to getting noticed", he said. "Technology has created a whole new economy and this economy is ours".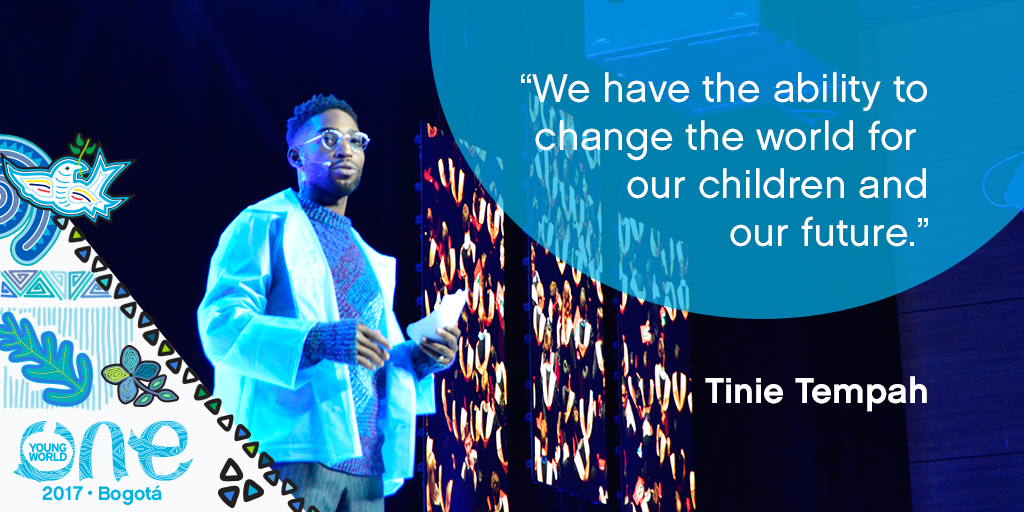 To view full Summit photos, check out our Flickr page.
This article was written by Luke Taylor. He is an English journalist living in Bogota, Colombia. His reports on Colombia have been featured in leading English, Canadian and Australian publications.