In an emotional opening speech, disability activist Oscar Anderson brought the audience to tears when he outlined his struggle as a person with disabilities and the burning desire to be taken more seriously by society.
"Engage with us. Talk to us", he asked. "It is far better than staring in silence".
"Please don't assume that because we are wonky on the outside we are wonky on the inside as well".
Anderson was then joined on stage by award-winning social entrepreneur, Caroline Casey, who arrived to Wednesday night's Opening Ceremony after a gruelling, thousand-kilometer horse ride across Colombia.
Casey advocated tackling the exclusion of the 15% of people around the world (one billion) who live with disabilities, through the tool of business - "the most powerful force on the planet".
"If business recognizes the value and worth of people with disabilities", she said, "their lives will improve. It is time to put disability on the global business agenda".
The social entrepreneur, adventurer and business-woman, then encouraged all those people "trying to make a change" to continue battling the exclusion of people with disabilities and not be discouraged by failure - as inevitably, "things go wrong all the time".
Building A Disability-Friendly Business World
Caroline Casey was later joined by Senior Vice President of Americas Sales at Fossil Group, Ashley Nelson. Together they announced their partnership and global business campaign on disability inclusion, #valuable, a project to make the business world more disability friendly.
Casey praised Nelson's bold move to take on the disability cause after fifty other companies had rejected her efforts to form a partnership. "Fossil is brave enough to say we don't know how to, but we are willing to begin", she said.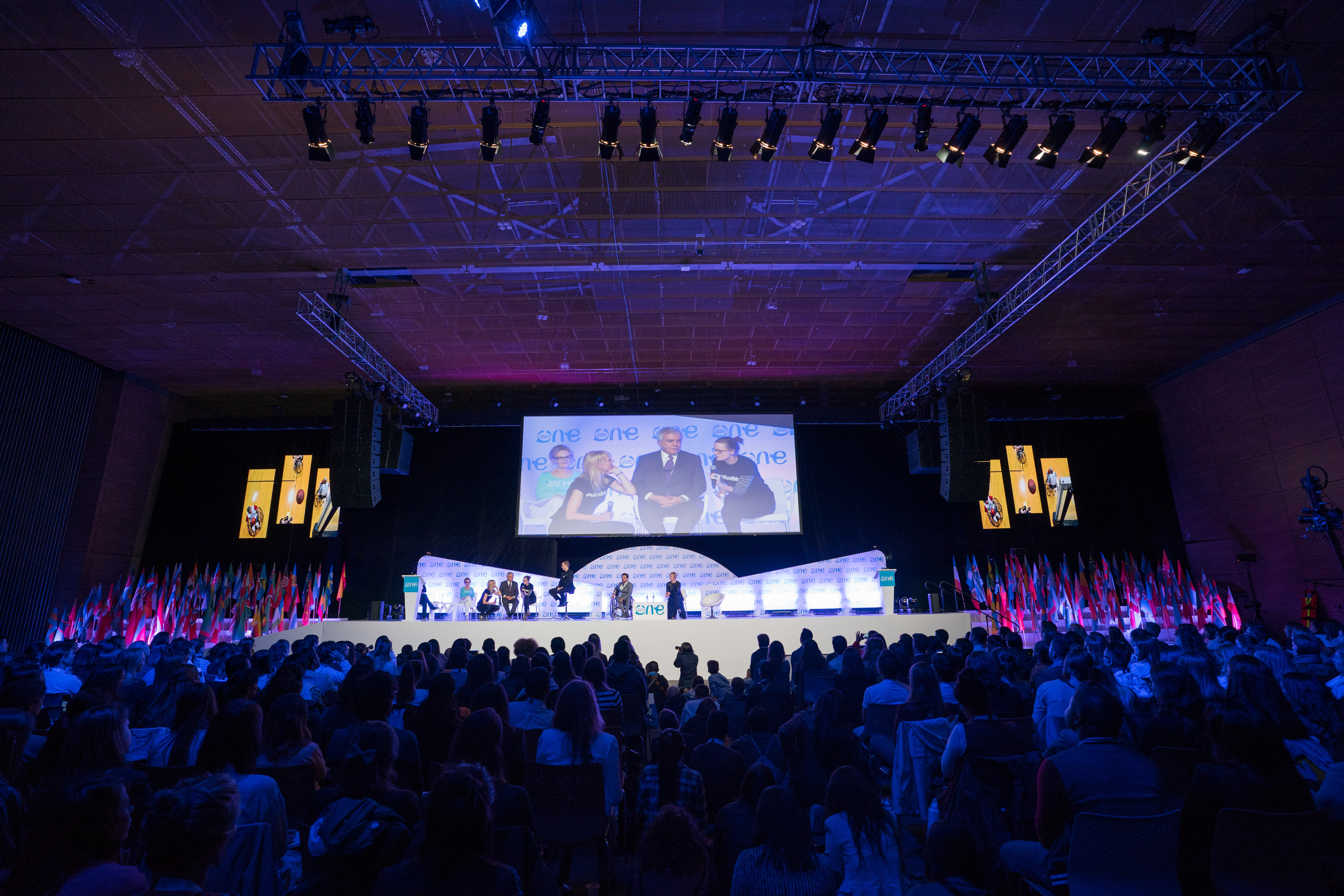 Juan Pablo Salazar, President of the National Disability Council (CND), followed the push for more disabled people being welcomed into business and becoming empowered as a result. "We are not here asking for favors - we are demanding rights", Salazar told the One Young World audience.
Dan Brooke, Chief Marketing and Communications Officer and Board Champion for Diversity at Channel 4, sang the praise of all the people with disabilities he had worked with and encouraged business leaders to take more on board for their own sake. "I love disabled people and so does our company", he said. "Not because we are a charity, but because they make our business better".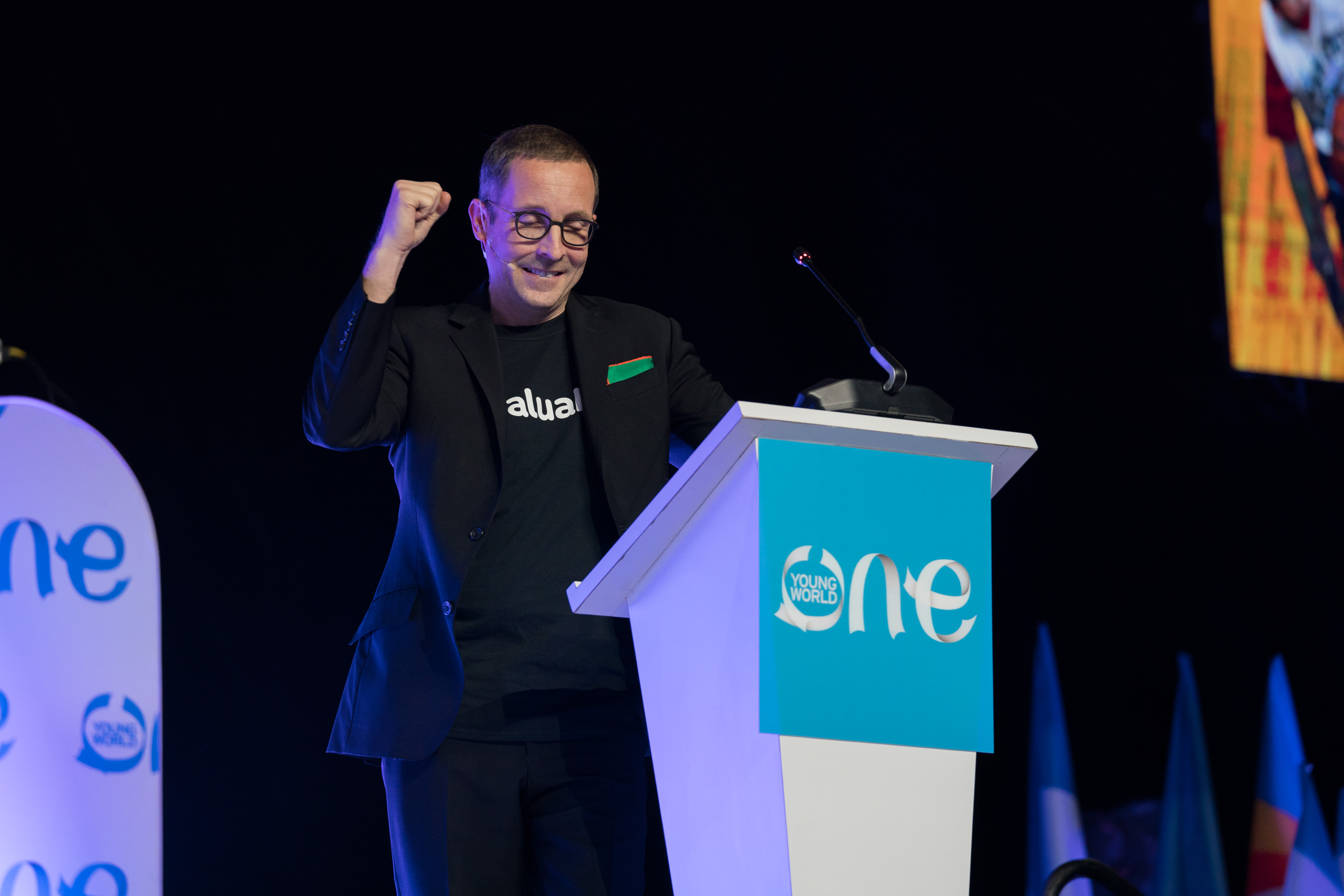 "Often, times, if you have a disability, it means your abilities flower with even greater power", he added.
Successful Colombian architect and businessman, Augusto Salazar, also recommended that businesses take on more employees with disabilities.
"I want to invite my peers and all of the young leaders of the world to give opportunities to people with disabilities", he said. "They will add so much value to your organisations" .
The 2018 Hague Challenge
Caroline Casey concluded an already inspirational session with a phenomenal ending, urging the One Young World community to find the next corporation to partner with her campaign, declaring that "by the Hague of One Young World 2018 we are challenging 500 global businesses to put disability on their board agenda".
"Is there one leader or senior in this room who will join us?", she asked. And to her surprise - with a standing ovation - she was indeed joined by not one, but eight CEOs willing to take up the cause. "This is evidence that it works, all you have to do is ask", she concluded.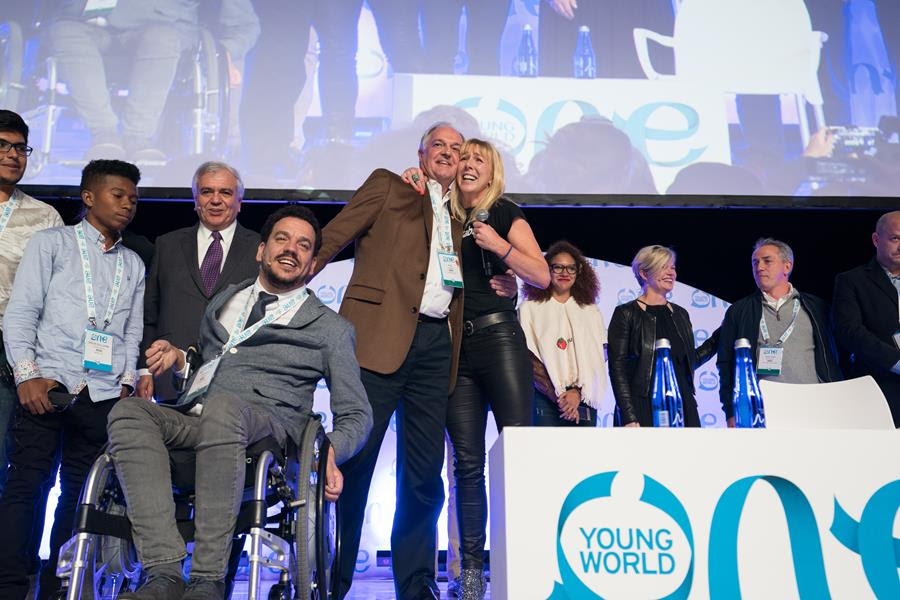 We can only hope that through her efforts and those of the OYW community, that by 2018, some 495 other business will have joined the list.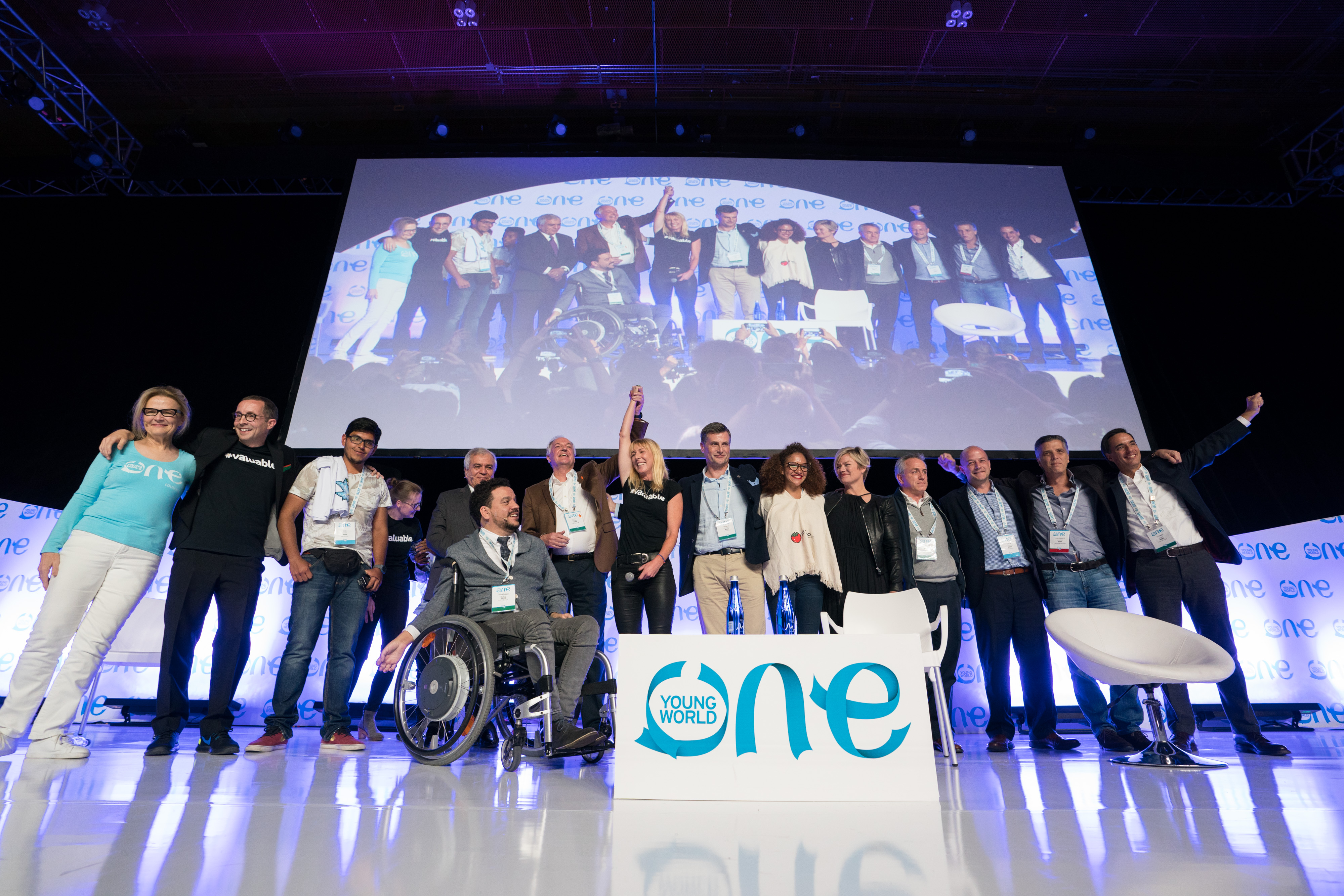 This article was written by Luke Taylor. He is an English journalist living in Bogota, Colombia. His reports on Colombia have been featured in leading English, Canadian and Australian publications.