In response to Saturday's attacks in London Bridge and Borough Market,  London-based Ambassadors say the city will respond to terror attacks by becoming a global symbol of love and togetherness.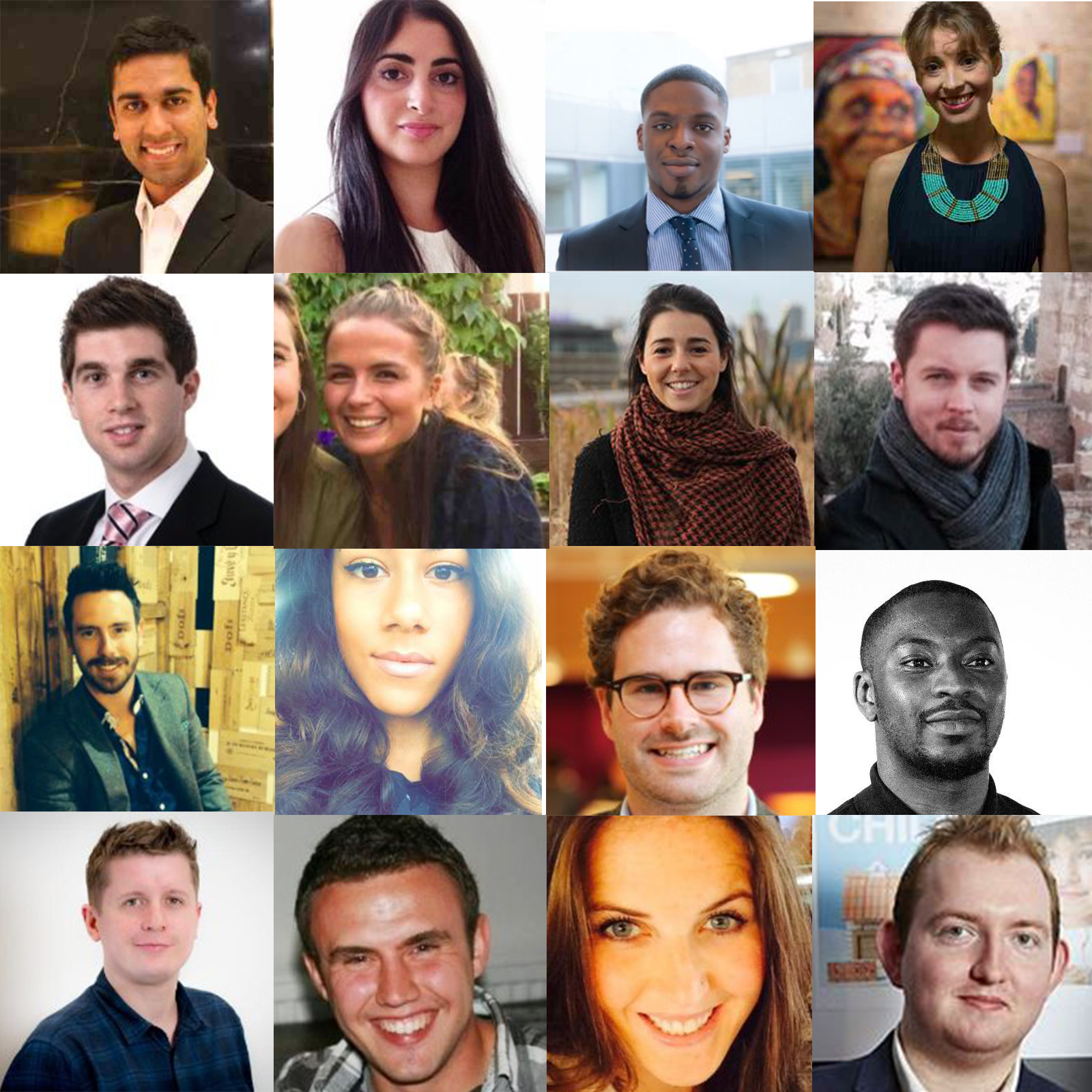 "I moved to London nearly a decade ago and every time I travel to other parts of the world, it reinforces my decision about choosing London as the city to call 'Home'. The latest attack on London is a cowardly approach by whoever wants to disrupt the harmony and spirit of our city. We should not and will not allow these attacks to define us or create the sense of fear or division in people."
Paras Fatnani. Global Marketing Director, QS
"We must keep our hearts and minds open to those who are different to us and seek to understand and find common ground. This is essential if we are to overcome the distorted agendas of violence and extremism that seek to divide us. Our common human needs and experiences are all too often subsumed by differences, whether of religious belief, skin colour or economic circumstance. It requires emotional effort and commitment to choose to find points of connection and to transcend these differences."
Hannah Rose Thomas. Artist
"This is another example of why we need, more than ever to come together as global communities. The stronger we are together the more we can flush out extremism but also care for each other when atrocities like this happen. The call to action now is for those that run our countries to step up and build bridges not more walls!"
Charles Arundel. Customer Business Manager Ecommerce, Unilever
"This is a time for us all to stick together and ensure that we are not made to live in fear. We need to support those affected as much as we can and I know that the people behind this attack will not win. As One Young World Ambassadors we know the importance of building sustainable communities and we learned at the Summit that there are so many people from all over the world doing great things. Terrorism is not a solution."
Emmanuel Ofosu. Senior Consultant, FTI Consulting
"Waking up to the tragic news on Sunday morning just solidified my belief that we need to stay strong in the face of adversity, be defiant and spend every day trying to make the world a better place. These acts of terror are part of a minority extremist ideology. Sure, try and scare us, try and break up our society and strong culture. But we are British. We will only get stronger."
Esther Marshall. Strategy Manager, Unilever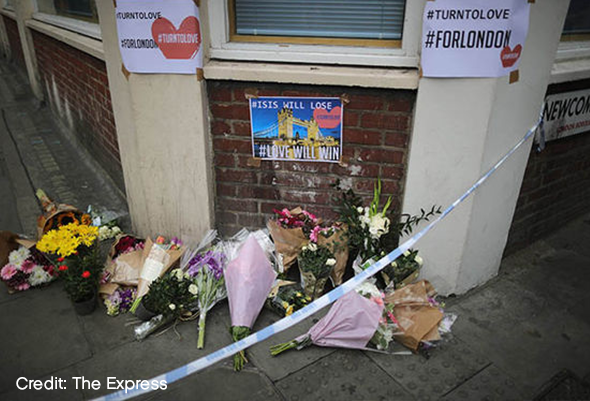 "Without a doubt, terrorism is becoming a primary concern for us as world citizens. The tragic attacks in the U.K. over the past three months are devastating, but if one thing is apparent it's that we as a people won't be broken - the messages of love and the display of resilience have been overwhelming. We must think critically while refusing to let these attacks give rise to division and ignorant thoughts."
Romy Badaloo. Freelance marketing consultant
"One Young World presented us with an opportunity to meet people who have overcome the most extreme circumstances and saw light at the end of the tunnel. Although our circumstances are very different, we must utilise what we learned from them and the One Young World experience. We do this by not giving into hate, and by continuing to make an effort to learn more about people with differences to ourselves."
James Mercer, Junior Content Strategist, Edelman
"If in this moment of sadness on our doorstep we can take steps to come together as communities and start to build trust, safety and respect on our own streets, in our own neighbourhoods and across our society, then there will always be hope. Take one action today - even as small as speaking to the person who lives next door - so that we show these terrorists that when they go low, we go high."
Paul Connell. Homecare Director, Unilever
"Acts of such brutality will not change the way we live or the way we feel towards one another. In the words of Richard Angell, a survivor of the attack at London's Borough Market: "If me having a gin and tonic with my friends, flirting with handsome men, hanging out with brilliant women, is what offends these people so much, I'm going to do it MORE not less, because that's what makes London so great."
Honor Whitley. Business Consultant, Wowcher
​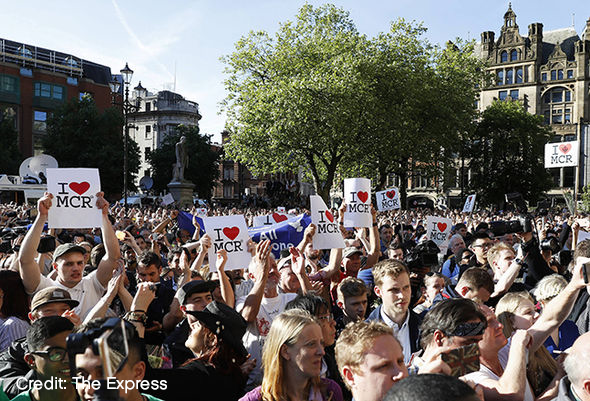 "Young people in the UK have responded in the most overwhelmingly incredible way to the awful attacks in Manchester and London. Love. Togetherness. Defiance. Terrorism doesn't win here."
Ben Griffiths, National Sales Manager, Johnson & Johnson
"There is a real disconnection with humanity and the world from many corners; sometimes it manifests in campaigning, social action and positive channeling, sometimes it manifests through extremism and horrific acts of terror. My thoughts go out to all those suffering and affected. Young people can and are showing their resilience and willingness to change the world. We will rise above this."
Adam Bradford. Social entrepreneur
"It's been a tough few weeks. After the attacks in my hometown of Manchester there were further acts of violence just ten minutes from my office in London. A shining light in all of these terrible incidents has been the community of people banding together in the face of adversity. In every picture where something terrible happened, look closer and you'll always see someone helping. That gives me hope that together we will all get through this."
Steven Rigby, Social Business Manager, UBM
"My heart bled for those affected. Bled for our country, already mourning Manchester. It could have been easy to start hating. To turn to social media and voice blame and anger, inciting more hate.But if the amazing Ambassadors at Ottawa and Bangkok taught me one thing, it's to stand together. Stand together in love and support, and do not fall to extremism. Do not let these terrorists win. Do not lose hope or faith, stay unified. Our world is better than this, and only standing together will we win!"
Harriet Read. Sales Manager, Ericsson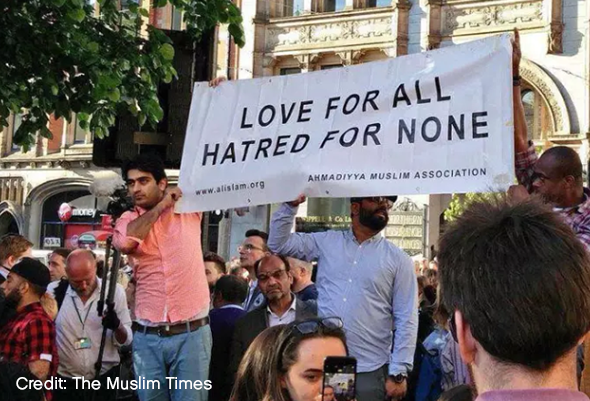 "London has been a great friend to me over the years, and to hear of her being hurt again on Saturday was both deplorable and deeply saddening. Yet, I know London is tough. No matter what is thrown at her, she cannot, and will not, stop moving, and will continue to unequivocally love and care for all those that wish to befriend her."
David Spears. Analyst, Barclaycard. Co-founder, Circle of Young Intrapraneurs
"What happened in our city will change nothing about how I go about living my life. Instead of spreading messages of anger and hate, I think what is key is that we really focus on countering extremism, as this cannot become the new normal. London is the most diverse, welcoming city I know. I am so proud to live here, and call myself a global citizen. People of all nationalities were hurt in the attack. What makes me proud is that we will continue to be tolerant of all. We will give a reminder to the world that London is OPEN."
Chekufeh Jash. Consultant, PwC
"The events on Saturday night and in Manchester were both shocking and devastating – but through adversity we see how great mankind can be. The manner in which emergency services responded within 8 minutes on Saturday, and the overwhelming amount of support that has been offered by strangers was inspirational. This amazing showcase of compassion and determination is proof that terrorism will never win." 
Freddie Banks, Commercial Brand Manager, L'Oreal