This week marked the 74th session of the UN General Assembly (UNGA) in New York.
World leaders, politicians, global businesses and climate activists descended on the city for 13 days of high-level discussion centred on the United Nations Sustainable Development Goals (also known as the Global Goals), and progress towards meeting the 2030 Agenda.
One Young World Ambassadors took to the world stage at multiple events throughout the week, addressing a range of global issues; from peacebuilding and innovation in pursuit of the Global Goals, to climate change and protecting the rights of survivors of sexual violence.
Catch up on the UNGA highlights from the One Young World Community:
OYW Ambassadors awarded at the Goalkeepers Global Goals Awards
Gregory Rockson received international recognition for his work towards SDG 3 in the shape of a Goalkeepers Global Goals Award. The OYW Ambassador founded his company, mPharma, to build systems which ensure that medicine remains affordable and accessible in Africa, a continent where, on average, people pay 30 times what the UK population pay for medicinal drugs. Find out more about Gregory and mPharma here.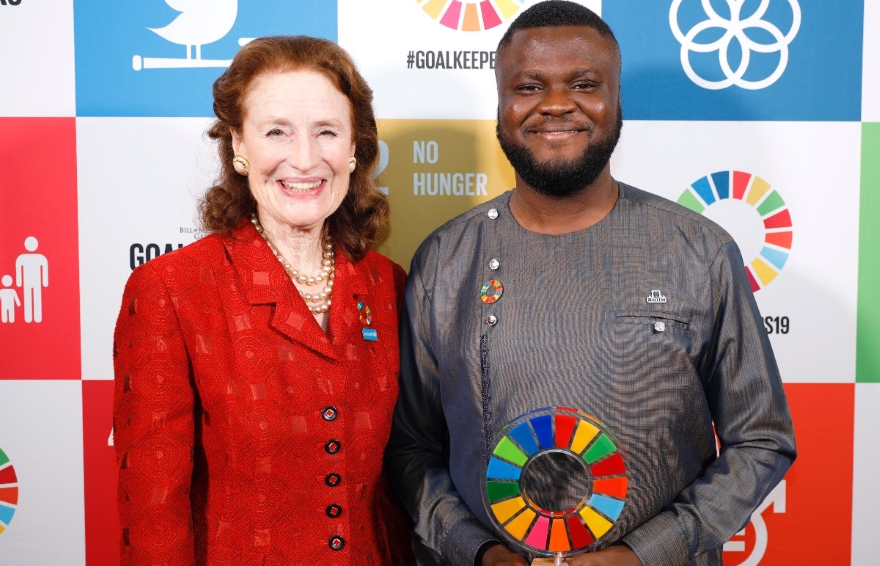 Gregory was not the only Ambassador to be recognised with this prestigious award. Aya Chebbi, campaigner and activist, was celebrated for her work uniting African youth in pursuit of SDG17. Her work began blogging during the Tunisian revolution in 2010, but has grown and developed into the Afrika Youth Movement, a "massive, inter-sectional, youth-led movement". Read more about her story here.
Ambassadors unite behind RISE NOW at first ever UN Survivor Town Hall event
Led by Amanda Nguyen, RISE NOW launched their inaugural Survivor Town Hall. They were joined by an inspiring selection of young leaders including exceptional Ambassadors from the OYW community including  Hauwa Ojeifo, Yeomni Park, Grace Forrest and Sebastian Sanchez. See the organisation's full story here.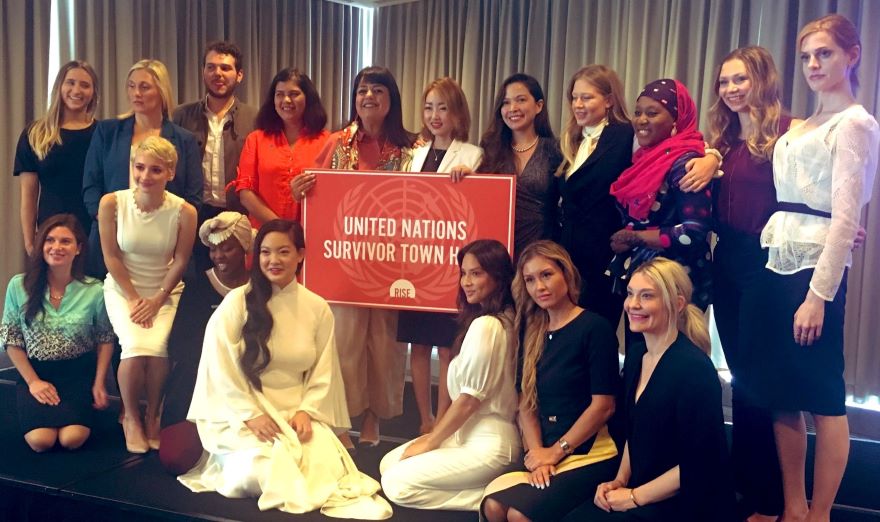 Fatima Zaman preaches gender equality on the UNDP panel
OYW Ambassador Fatima Zaman spoke about the necessity of innovation in pursuit of the Sustainable Development Goals. Primarily, Fatima insisted on the need for gender equality and equity within the peacebuilding process. Shortly after, Fatima spent time talking with OYW Counsellor Professor Muhammad Yunus as well as Hollywood star and UNESCO Special Envoy for Peace & Reconciliation, Forrest Whitaker.
Grace Forrest pictured at glamourous environmental event
OYW Ambassador and social activist Grace Forrest was pictured at the black-tie launch of an exciting new No Plastic Initiative. Her elegant dress was made from upcycled materials, otherwise destined for a landfill. Find out about Grace's organisation pursuing the end of modern slavery here.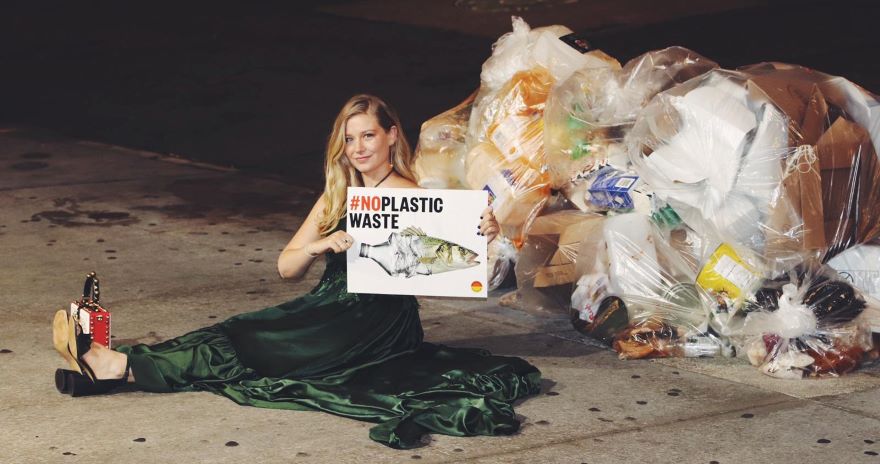 Jaha Dukereh presents on violence against women and girls
On 26th September, Jaha spoke alongside actor Cecilia Suarez at the Spotlight Initiative, on actions to eliminate all forms of violence against women and girls. Additionally, she engaged in conversations at the UNGA on political and economic development for women. Jaha is founder of Safe Hands for Girls, a survivor-led organisation focused on ending Female Genital Mutilation and all other harmful practices. 
Aminka Belvitt shares her expertise on the future of work
Aminka shared her expertise on the topic "What does it really mean to win?", moderated by SAP Next Gen at the SDG Goals Panel. This was one of two prominent speaking engagements, as Aminka also spoke on "The Future of Work" at the Centre od Social Innovation. ForUsGirls is an international organisation providing mentorship, leadership and skilled-based programs for girls aged between 10 and 18 from marginalised communities.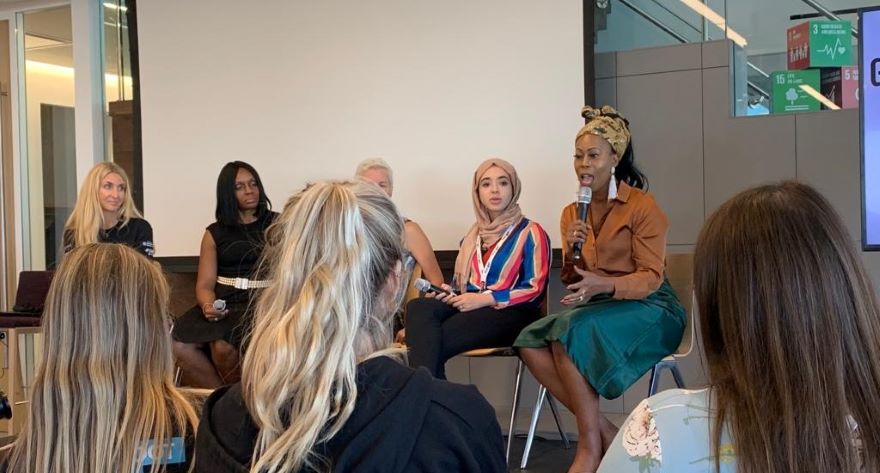 Tabata Amaral commits to protect Brazil's environment at the New York Climate Week
In the wake of being awarded the best state deputy in Brazilian congress for 2019, Tabata was invited to speak at the Climate Week NYC. They addressed the future of the rainforest and Brazil's environmental policies. Tabata vowed to keep sustainability at the very heart of her political mandate, and not allow development to come at the cost of the environment.
Ilwad Elman co-chairs the UNICEF global board meeting
Ilwad, social activist and Director of Elman Peace, co-chaired UNICEF's global board meeting alongside the Executive Director Henrietta Fore, and OYW Counsellor Paul Polmon. Ilwad and the board reached out to philanthropists and business leaders on behalf of Generation Unlimited to make the case for investment.
Kehkashan Basu moderates Climate Action event
On Friday, Kehkashan moderated the UN Secretary General's Student Observance event on the International Day of Peace. The event at the UN covered the theme of "Climate Action for Peace"  that engaged over 700 youth, including the participants from the UN Mission in Kosovo via videolink.
Privileged to be part of the United Nations Secretary-General's celebration for International Day of Peace and moderate the student observance of #PeaceDay, engaging over 700 youth on #ClimateAction4Peace! #SDGs #ClimateAction #YouthNow #Agenda2030 #Youth2030 #SDG13 #SDG16 pic.twitter.com/ogAjIgtmge

— Kehkashan Basu (@KehkashanBasu) 21 September 2019
Aminetou Bilal proud to represent Mauritania at UNGA
Watching on as her President addressed the General Assembly, Aminetou was excited be able to represent Mauritania in New York this week. 
OYW Counsellor James Chau moderates the Global Goalkeeper session
Host of The China Current, WHO Goodwill Ambassador and OYW Counsellor James Chau had the honour of interviewing Bill Gates, as well as a collection of the world's most impactful change-makers.