Colombia is set to become a beacon for peace when the One Young World Summit in Bogotá stages a unique Peace Day at which global figures and young leaders will point the way to ending conflict and building reconciliation.
This first event of its kind comes at a time of high tension in world politics over the North Korea missile crisis, while the seven-year civil war in Syria continues to rage, with its effects being felt across the Middle East, North Africa and Europe as millions are displaced from their homes.
But Colombia offers a symbol of hope after the recent signing of a truce that brought to an end its own civil war, after more than 50 years of violence.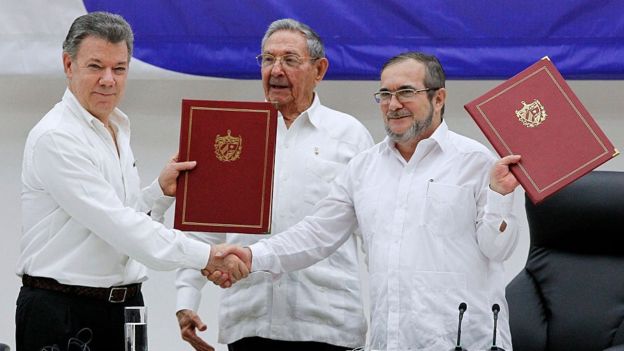 One Young World's Peace Day will open on Saturday 7 October with an address by one of the architects of the peace process, the young Mayor of Cartagena, Sergio Londono Zurek.
As Colombia sets out on the road to what it hopes will be a lasting peace, young leaders from the country will join senior national figures in discussing "The Future of Colombia". Participants will include Colombian television news presenter for Univision Ilia Calderón and Angela Anzola, Colombia's High Commissioner for Peace and Victims.
A Summit session will then examine the role of truth and reconciliation  in an effective peace process and will feature contributions from Hassan Jallow, who was Prosecutor for the UN International Tribunal on the Rwandan Genocide, Thuli Madonsela, the former Public Protector of South Africa, and Leyner Palacios, a peace activist from Chocó, one of the Colombian regions worst-affected by the long civil war.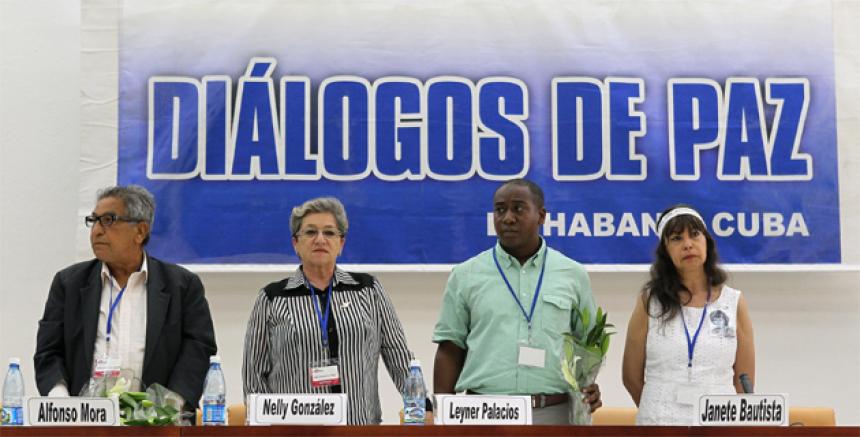 A Plenary Session will be dedicated to answering the question: "How do you turn a  ceasefire into lasting peace?" The Session will feature a panel that includes the former UN Secretary-General and long-time One Young World Counsellor Kofi Annan, the former President of Guatemala, Vinicio Cerezo, journalist Christine Ockrent and Frank Pearl, a key negotiator in the Colombian peace deal.
One Young World Delegate Speakers from countries including Rwanda, Thailand and Afghanistan will then tackle the same subject, describing their experiences and the unique initiatives they have founded and supported to help ensure lasting peace.
A Peace Beyond Borders session will then examine the impact of conflict on a wider region and will include a contribution from Beatrice Rangel, who was chief of staff to the former President  of Venezuela, Carlos Andrés Pérez.
The Extremely Together movement, launched by the Kofi Annan Foundation with the support of One Young World and the European Commission, will then present an "Alternative Narrative", with young activists from countries including Somalia, Libya and Norway setting out what young people can do to decrease radicalisation and limit the growth of radical extremism.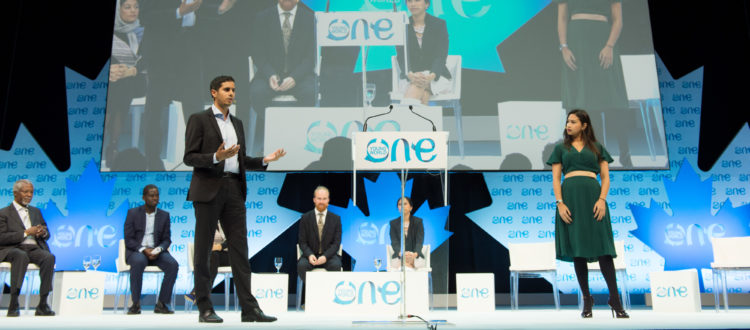 During the afternoon of Peace Day, Colombian actress Tatiana Vargas will speak on the theme "Peace Begins With Children", and leading figures from the world of sport, including Olympic swimming champion Mark Tewksbury and the former Colombian national football goalkeeper Óscar Córdoba. Later, the CEO of Unilever, Paul Polman, will discuss the role of the private sector in post-conflict societies.
In the evening the One Young World Summit will move to spectacular surroundings in Simón Bolívar Park for a closing ceremony that will feature the singer and Hollywood actress Cher and the former astronaut and One Young World Counsellor Ron Garan.
Mayor Enrique Peñalosa of Bogotá will give an address and then hand over to Mayor Pauline Krikke of The Hague in the Netherlands, which will stage next year's One Young World Summit.
One Young World Summit 2017 will open in Bogotá on Wednesday 4 October with an address by Colombian President Juan Manuel Santos Calderón, who received the 2016 Nobel Peace Prize for his role in concluding Colombia's historic peace deal.