An official "War on Drugs" in the Philippines has led to 7,000 killings and is taking the country "back to the dark ages", young Filipinos are warning.
The bloody campaign, sanctioned by President Rodrigo Duterte, is undermining the international reputation of the Philippines and frightening the population, according to One Young World Ambassadors based in the country.
Duterte is himself accused of overseeing a police death squad that targeted drug dealers during his time as a city mayor. He faces possible impeachment following testimony from a former police officer, Arthur Lascanas, who says the President ran a "liquidation squad" during his recent stint as mayor of Davao City in Mindanao.
Since being elected President on an anti-drugs ticket last year, Duterte has targeted those involved in the trade in narcotics, whether as sellers or consumers. In his inauguration address in June he pledged to "slaughter these idiots for destroying my country". Since then, some 7,000 people have been killed by police and paramilitaries and 38,000 put in jail.
Some have claimed that the Philippines drug war is now out of control.
In interviews with One Young World, young leaders from the Philippines say Duterte's radical strategy has severe implications for the nation's future.
One Young World Ambassador Romeo Sustiguer says the wave of violence is undermining the country's international reputation. "From being a beacon of democracy, the Philippines is, I feel, slowly regressing back to the dark ages, as respect for human rights, due process and the principles of 'checks and balances' are suddenly thrown out like garbage," he says.
While he acknowledges the "overwhelming mandate" given to the President by last year's election result, Sustiguer, 32, expresses disappointment at the lack of opposition from public officials and the media to Mr Duterte's campaign of extreme violence. "What is most surprising to me is the passivity from many government officials - whose position now is simply to echo what the President is saying - and the proliferation of fake news, which deepens the political divide."
Sustiguer, who is Vice Chair of Green Valley College, Mindanao, and the Lead Convenor of One Young Mindanao, says that official data undermines the President's justification for the drugs war, and that any reduction in crime has been achieved at enormous cost. "The collateral damage is more than 7,000 victims of extra-judicial killings and a looming civil divide between Duterte supporters and those against his policies. There has been a weakening of institutions such as the Philippine National Police, the legislature, courts, media and church."
The killings have been indiscriminate, warns another One Young World Ambassador, Arizza Nocum, 22. "Of the 7,000 extra-judicial killings, many were allegedly committed by rogue cops and murderers on victims believed to be innocent of drug crime," she says. "The intent of the anti-drugs campaign has been muddled by criminals who have used its objectives as a masquerade for violence."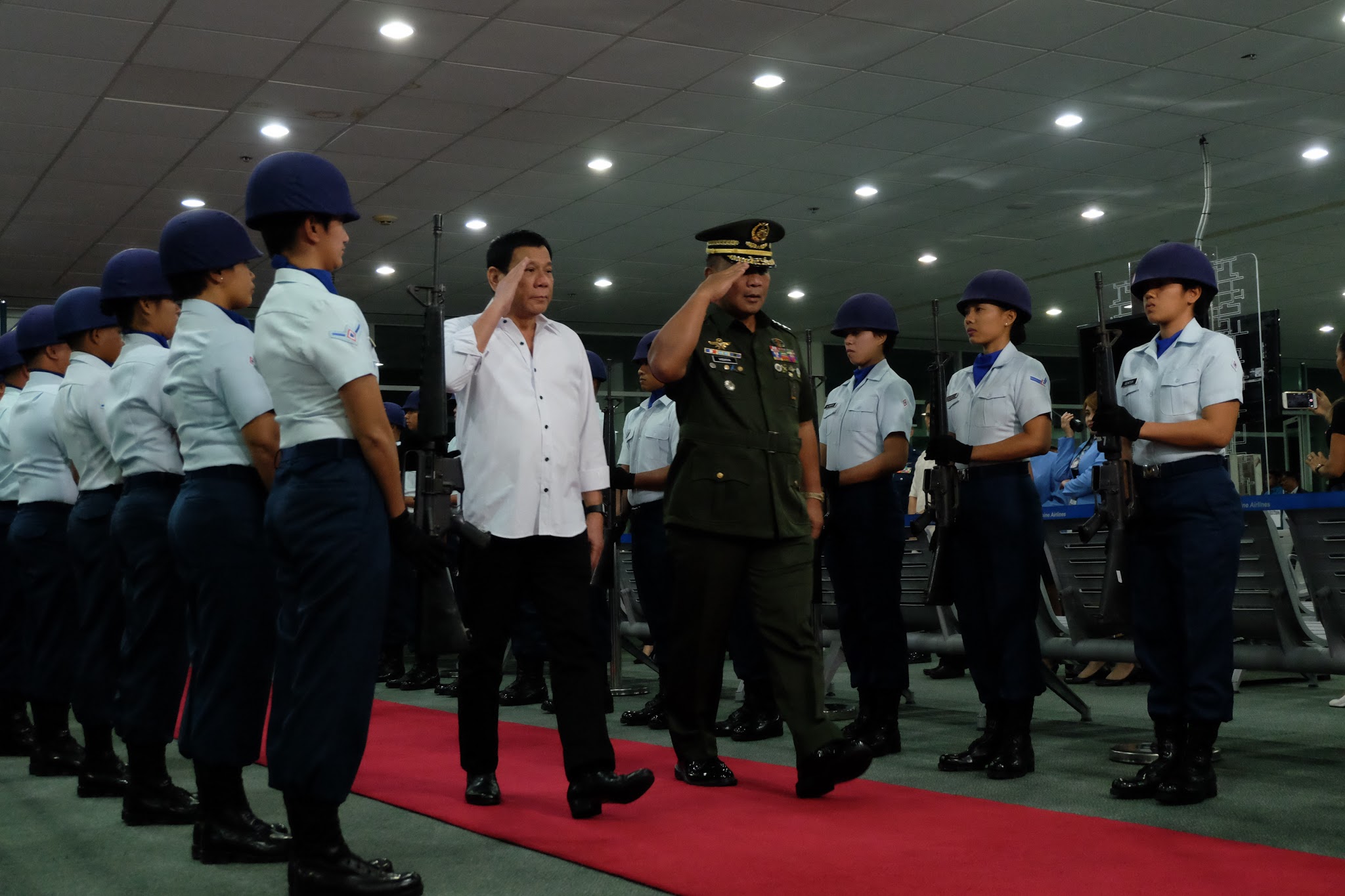 Nocum is head of the Kristiyano-Islam Peace Library, an education project working in deprived communities in Philippines to build bridges between Muslim and Christian communities in a region affected by sectarian conflict. The project has built six libraries and provided scholarship grants to 400 students.
But Nocum says she fears that the current anti-drugs campaign "promotes a culture of violence", which could have lasting repercussions. "Although the 'War on Drugs' is intended to make the country a safer place, many Filipinos - including myself - continue to feel scared. Yes, the crimes committed by drug addicts and pushers may have been reduced, but the threat of murder seems to be stronger than ever."
While Nocum says she "applauds" the Government for wanting to take "decisive" action on "the scourge of illegal drugs", she believes policies should be focused more on rehabilitation programmes and addressing the root causes of drug misuse. "Rather than merely waging a war on drugs, we have to dig deeper and direct our resources to a war on poverty, a war on unemployment, and a war on inequality," she says. "Only then can we make sure we have systems in place that can prevent a drug addict from ever taking his or her first hit."
Vincent Rhay P. Villeza, an alumnus and facilitator of the Philippines National Youth Parliament, says the President has brought "drastic changes to the country" after launching "dramatic and significant initiatives" to tackle not just the drug problem but also the scourge of corruption and the threat to the environment.
The newly- designated Secretary of Environment and Natural Resources, Gina Lopez, is "pro-poor and pro-environment", Villeza says, noting how she has shut down mining companies that do not operate responsibly. "For her, billions of pesos are not important if the environment is compromised," he says. "This administration's position on environment is rooted in a belief that clean environment is good for the youth and that the youth is the future."
But Villeza questions whether Duterte's anti-narcotics campaign is being properly targeted at the top-level drug lords. "The War on Drugs has claimed thousands of people's lives yet we have never heard of 'big fish' being caught or killed," he says.
Image