In the leadup to the Summit, the OYW Community Team had to pause the weekly publishing of the roundup article.  The community has of course been active over these past few weeks; check out the Ambassador news you may have missed.
Achievements
Somali activist Ilwad Elman and Libyan peacebuilder Hajer Sharief shortlisted to win the 2019 Peace Prize. Learn more here.
Politician of the Year winner, Mbali Ntuli, discussed issues facing South African women and society with the Duchess of Sussex. View photos here.
Brighton Kaoma selected as the youth representative for the WWF Values Working Group. More information here.
Bonnie Chiu wrote an article for Forbes about Ecofeminism. Read the article here.
OYW Ambassadors attended an afternoon at Her Majesty's Trade Commissioner for Africa's home with the Duke and Duchess of Sussex. Photos here.
Brighton Kaoma spoke at the Wharton Business School alongside former Rwandan Youth and ICT Minister, Jean Nsengimana. View the speakers here.
Dr Rimla Akhtar MBE joined the Rugby Football League Board. Find more information here.
Liz Rebecca Alarcon met the House Speaker of the House of Representatives to discuss the Venezuela humanitarian crisis. Learn more here.
Kehkashan Basu was invited as a keynote speaker at the National Geographic Education Summit to speak on the topic of 'Where Education Meets Exploration'. Photos here.
Tunisian Ambassador, Aya Chebbi, briefed the UN Security Council on mobilising youth towards #SilencingtheGuns by 2020. More here.
Today I had the rare opportunity for a young African female to brief the @UN Security Council on mobilizing #youth towards #SilencingtheGuns by 2020. Thank you @SAMissionNY for setting the foundation for African youth leadership during your presidency. pic.twitter.com/9685BVsniP

— Aya Chebbi (@aya_chebbi) October 2, 2019
Ambassadors in the News
Dan Cook celebrated in article by #ExpandingHorizons: 'Business Aviation is innovative, forward-thinking and disruptive'
Kriti Sharma's work featured on IOL News in South Africa: 'These 3 trends point to SA's legacy of domestic abuse'
Robin Takashi Lewis' new app featured in The Japan Times: 'New app MyMizu aims to reduce plastic waste in Japan, one drink at a time'
Kamolnan Chearavanont highlighted by CNN: 'The young Thai activist helping stateless orphans'
Awards
Biz Nation, co-created by Stephanie Carvajalino, was awarded the 'Best Social Youth Enterprise' by Billions Act Hero Awards. Further information.
Aya Chebbi & Gregory Rockson received Goalkeepers Awards at Bill and Melinda Gates Foundation's annual event during UN General Assembly week. More here.
Catherine Mahugu featured on the list of 'The 100 Women Building America's Most Innovative and Ambitious Businesses. View the list here. 
Sinead Burke, Bonita Sharma and Tabata Amaral on the BBC's list of '100 inspiring and influential women from around the world' for 2019.
Ahmad Nabeel and Mohamed Labadi won the MIT Tech Review Innovators Under 35 Awards in MENA region. Read more here & here.
OYW Counsellor Sinead Burke won the Women of the Year Award, awarded by Irish Tatler. Photos here.
Events
OYW Coordinating and Managing Ambassadors hosted 50+ pre-Summit events and meet-ups, including:
Japan: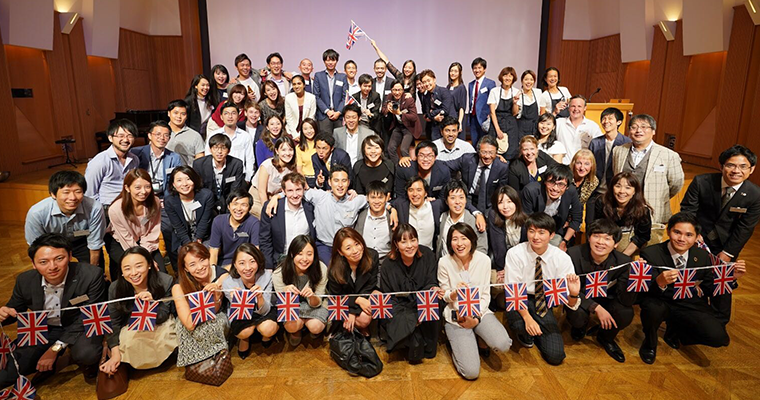 Brazil: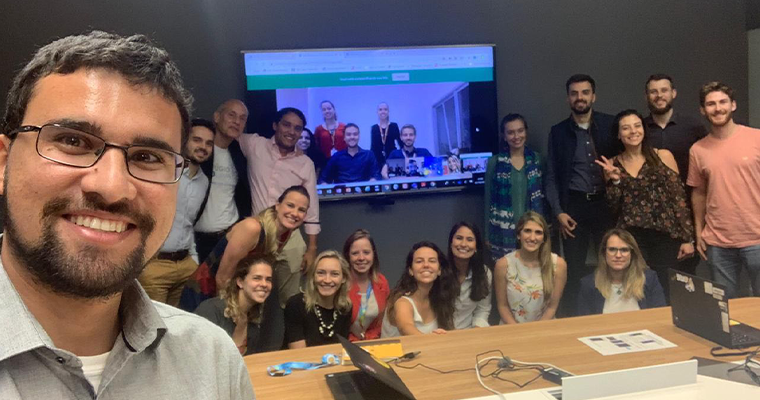 Australia: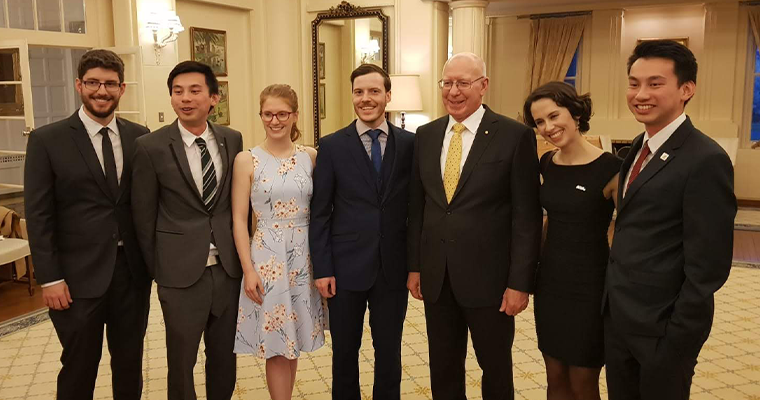 Kenya: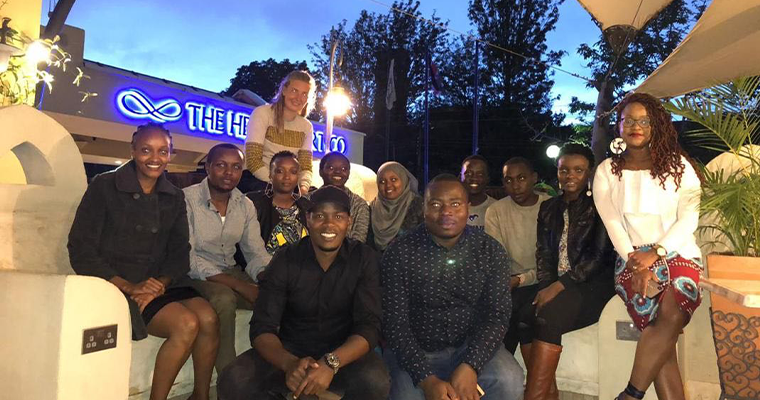 Russia: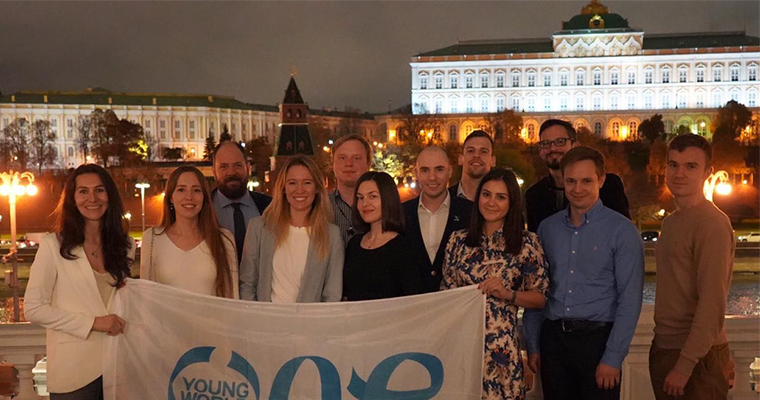 The Netherlands: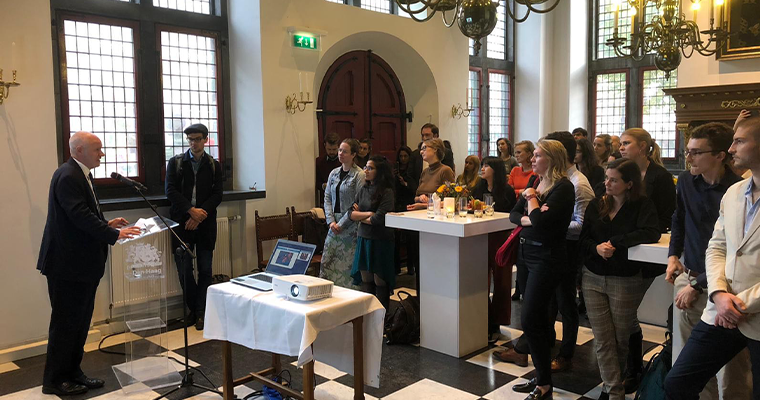 South Africa: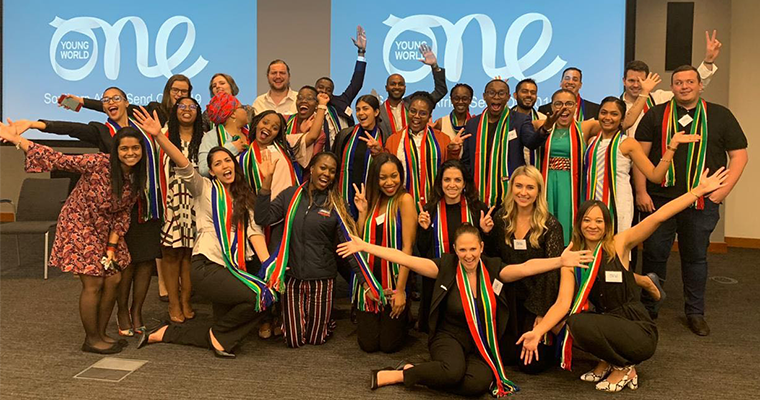 Got some Ambassador news you'd like us to share? Please send it to

[email protected]

.