3 OYW Ambassadors have been named part of the United Nations Foundation's +Social Good Connector Class
+SocialGood is a UN Foundation-led community of changemakers who connect with each other, share ideas and advance solutions to achieve the Sustainable Development Goals (SDG's). This year's cohort of 13 leaders includes 3 OYW Ambassadors. James da Costa is a social entrepreneur and the Co-Founder of Mandala Group, which builds mobile applications in rural India Kenya for underserved communities. Neeshad Shafi is OYW Coordinating Ambassador for the Middle East and North Africa and is also the Co-Founder & Executive Director of Arab Youth Climate Movement Qatar (AYCMQ), the first, independent, non-profit, youth-led environmental association in the State of Qatar. Swarnima Shrestha is the Co-Founder of Snow Yak Foundation, which provides education to marginalised children in marginalised areas in rural Nepal. Meet the new class of changemakers here.
Kehkashan Basu has been named among FUTURUM Careers 10 Teen Influencers in STEM
@OneYoungWorld Ambassador & Founder of Green Hope Foundation @KehkashanBasu has been named among @FUTURUMCareers 10 Teen Influencers in #science #tech and #engineering - Congratulations, Kehkashan! See the full list here https://t.co/tlv0t7IqYY pic.twitter.com/KdsJuUXxGz

— One Young World (@OneYoungWorld) August 27, 2019
Futurum has decided to celebrate the amazing achievements of young leaders by creating a list of influential teenagers who are making a big impact in STEAMM – science, technology, engineering, arts, maths and medicine. Kehkashan Basu, along with other influential teenagers such as Greta Thunberg, has been named as the top ten influencers. Kehkashan is the Founder of the Green Hope Foundation, a youth organisation working on UNESCO's Education for Sustainable Development, children's rights and environmental protection. Read the full list here. 
Caritta Seppä's Tespack LTD has been featured as one of the hottest startups in Helsinki by Wired Magazine
Whoop whoop! @Tespack featured as one of the  hottest #startups in #Helsinki by @WiredUK @WIRED ! Not too bad way to celebrate World Entrepreneur's Day #WorldEntrepreneursDay #NewsAlerthttps://t.co/gmZo2hfdWx

— Caritta Seppa (@CarittaSeppa) August 21, 2019
Caritta is the Founder and COO of Tespack,  a company specialised in mobile energy with the goal of making everyone Energy Independent. By combining the latest technology, solar and connectivity, Tespack has created different Smart Wear for different activities. Tespack has been awarded best Energy Startup in EU, the hottest tech startup in Helsinki & Finland by TNW and Wired. Read the full article here.
Olasupo Abideen organises the 2019 International Youth Day Summit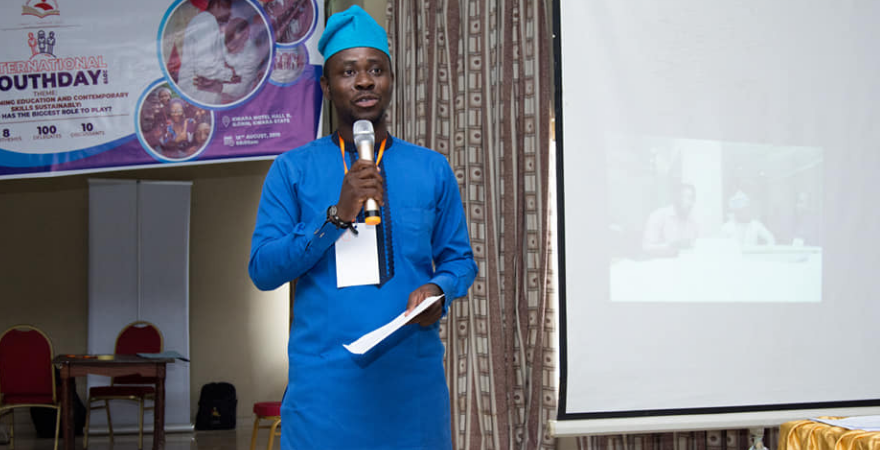 The 2019 International Youth Day Summit was held at Kwara and attracted over 100 delegates, selected from a pool of over 1000+ applications across the 36 states of the federation. The event featured a short session where leaders in entrepreneurship, public institutions, technology and education sector shared their thoughts on how young people can be active drivers of the Nigerian economy. Olasupo is the National Coordinator at Brain Builder International, a non-governmental organisation committed to youth empowerment and community development that aims to address the high rate of out-of-school children in Kwara. Read the article here.
Arash Bordbar meets the UNHCR High Commissioner, Filippo Grandi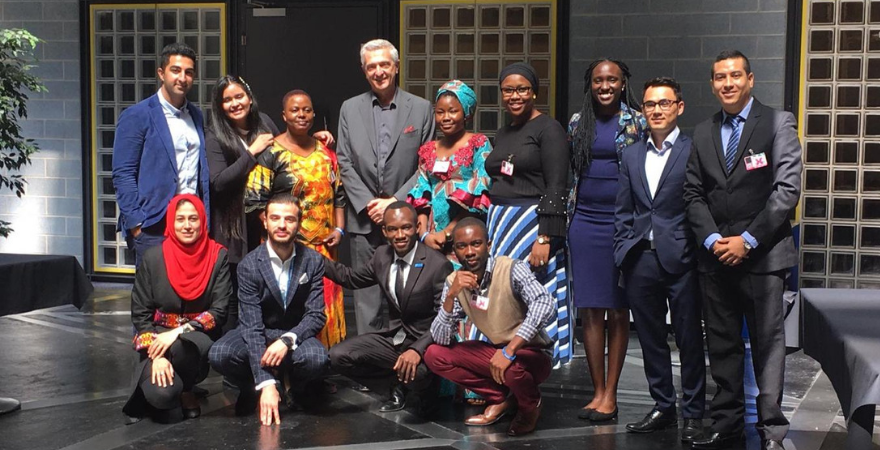 Arash meets the UN Refugee Agency High Commissioner to update him on the Global Youth Council progress and their plan for the first Global Refugee Forum in December. Arash is currently the Co-Chair of UNHCR and the Chair of the Asia Pacific Refugee Rights Network. Read more about the meeting here.
2 OYW Ambassadors organise a successful  #YouthCanForum
The #YouthCanForum was a very successful event, there were over 200 participants and they participated in four breakout sessions and speed networking activity.  The event was organised primarily by OYW Ambassadors Michael de la Peña and Annah Margarita Montesa with the support of Coordinating Ambassador for the Philippines, Emmanuele Parra. 
Ambassadors relaunch Pupils to Professionals on a global scale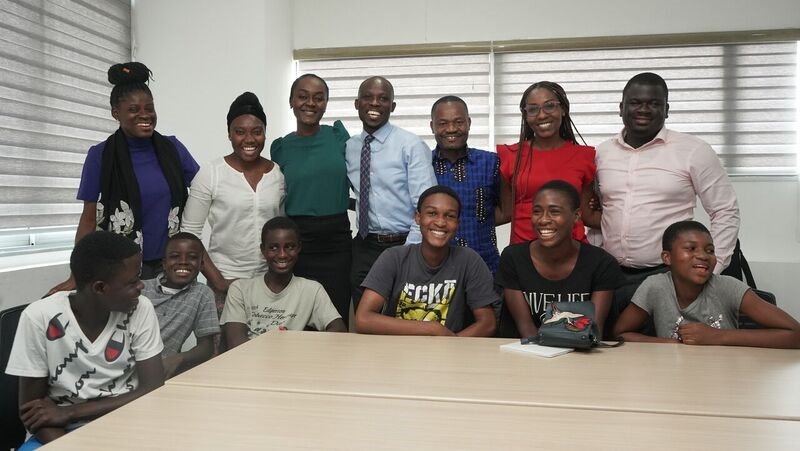 Pupils to Professionals was started in 2014 by Shuwel Ahmed in the UK, to provide students with opportunities for international work experience. After meeting with Adetokunbo Adekalu and James Kumbura at the OYW 2018 Summit in the Hague, the three young leaders have expanded the project globally. They aim to provide opportunities for the less fortunate, driving workforce inclusion and inspiring teenagers to dream beyond their immediate environment. Find out more on their website here.
Karan Jerath has been featured in the documentary series The Power of the Centennials
The Power of the Centennials is a documentary series by Bancolombia that connects 6 centennials with 6 executives and creates a conversation on how these leaders can implement more sustainable practices within their companies. OYW Ambassador,  Karan Jerath has been chosen as one of the Centennials for this project. Being from Houston, Karan was exposed to the environmental damage caused by the Deepwater Horizon and invented a game-changing solution in hopes of saving lives and preserving the planet. Watch the preview here.
Izzy Obeng invited onto The Lens Podcast to talk about female entrepreneurship
Izzy joined Oli Barrett to discuss the barriers to female entrepreneurship and the importance of finding a good mentor. Izzy is the Founder of Foundervine, a start-up that helps diverse entrepreneurs with the tools, skills and mindset to build successful startups. Listen to the podcast here.
Eric Nehemiah launches a bag collection to support activities for Mathare Foundation
Eric is the Project Manager at Mathare Foundation,  a community-based organisation that provides educational programs and mentorship for disadvantaged youth in the Mathare slums of Nairobi, Kenya. The Mathare Foundation has recently launched a bag collection called Kiondoo and all the proceeds will go to support either a child to go to school or support Mathare's training programs. Find out more and view the Kiondoo bags here.
Amil Khanzadas' organisation is revolutionising workplace culture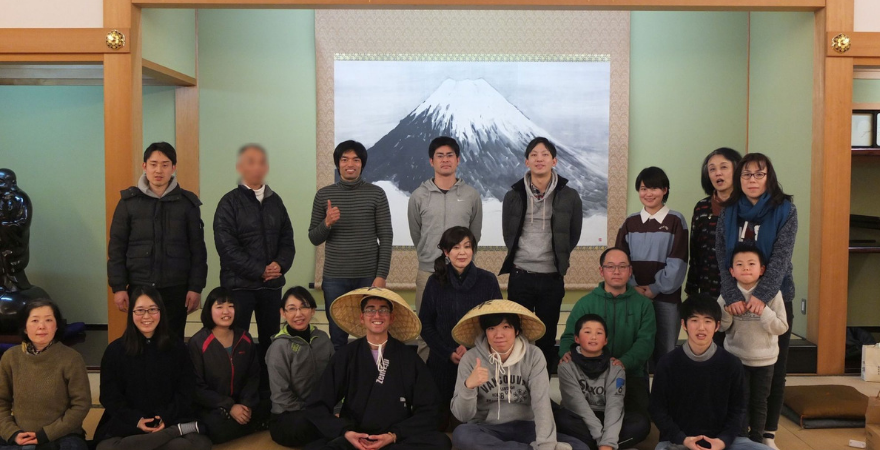 Amil founded his organisation ZenIT in September 2018, to revolutionise workplace culture to increase productivity by creating a peaceful, healthy environment. He has taken it upon his shoulders to reverse the global trend of high workplace stress and burnout. ZenIT is an ambitious project, requiring significant collaboration, research and implementation. Currently, Amil is refining and developing the principles while also running workshops and giving speeches. Find out more about the organisation here. 
Previous 
Izzy Obeng invited onto Radio 1xtra to talk technology and marginalisation
Izzy was a guest contributor on "1xtra Talks: Online and Black", a BBC radio show which explored the question "in a world that is becoming more and more reliant on digital technology, how is this likely to impact people from a marginalised background?". Izzy is the founder of Foundervine, helping young, diverse people to grow their business ideas. Listen to the show here.
Dental Marathon founder Thobile Mushwana celebrated by Rutgers Today
OYW Ambassador and founder of the Dental Marathon, Thobile, has been eulogised in an article on Rutgers Today website. He started the organisation to make oral health care accessible to children throughout Africa. Read the full article here.
Caritta Seppa shares her story at the Women & Startup Annual Summit
Caritta was chosen to speak at the Women & Startup Annual Summit on the 16th August in Talinn. The event was organised by SiCi, an NGO focused on empowering women globally in creating a more gender-balanced society, by supporting women to start their own businesses. Caritta shared her personal story and experience founded Tespack, a start-up specialised in mobile energy.
Tudor Mihailescu's project SpeechifAI receives investment from Antler
Tudor's latest venture SpeechifAI has been endorsed by Antler's startup incubator. His exciting new organisation is a digital campaign suite for word-of-mouth marketing. On July 23rd, SpeechifAI hosted a coordinated posting campaign on Twitter organised by digital activist group DemCast in support of Allen Thomas, a candidate in North Carolina's third congressional district. Find out more about the organisation here.
Prakash Koirala a star panellist at Finance Indonesia 2019
Prakash was recently selected to participate in a panel discussion at the Finance Indonesia 2019, taking place in Jakarta on the 22 August. Alongside other leaders in the field, Prakash will examine the topic "Tapping on the rural unbanked, the migrant workers and E-commerce for increased domestic consumption". Prakash is chosen in his capacity as founder of FINLIT Nepal, an organisation dedicated to expanding economic opportunity for Nepalese living in poverty through program and policy innovation.
Dr Siobhan Gardiner explains how she is fighting to protect vanilla
In an article published on the Unilever website, OYW Ambassador and Sustainable Technology Senior Manager Siobhan documents her own journey, growing up, her job, sustainable agriculture and the importance of protecting the world's favourite ice cream flavour. Read the full article here.
Andréa Ngombet interviewed on RT France amid race for the Congolese Presidency
Presidential candidate for the Republic of Congo and OYW Ambassador Andréa Ngombet was interviewed live by French news outlet RT France. He offered damning criticism of the leadership of M. Sassou, in light of the corruption charges facing the incumbent President's son. See more about his campaign here, and watch the interview below.
Dr Shakira Choonara commemorates the 1956 Women's March with insightful article
Shakira, a Public Health researcher and activist, penned a personal and insightful blog recounting her meeting with 'Aunt Sophie', one of the inspirational women at the forefront of South Africa's 1956 Women's March. On the 9th August, Shakira took her place in the spotlight as she spoke at the Advance Us Youth Dialogue organised by 'Born To Succeed Women', helping to engage a new generation of young women leaders and activists. Read the full article here.
Zsofia Szlamka's Project Voices inspires and represents women to take to the stage
Zsofia co-founded Project VOICES in the wake of the OYW Summit 2018 in the Hague, to pursue equal representation for women in panels, committees, local and international events. VOICES aims to address this by encouraging women to share their expertise publicly and providing conference organizers with a database of qualified female speakers from all backgrounds and fields of expertise.
Poonam Thimmaiah and "Maalacious" featured in Vogue's #ForceForChange issue
Poonam was featured in the #ForceForChange edition of Vogue, recognising the impressive work of her organisation Maalicious. Poonam created the platform Maalicious Jewelry to ensure marginalised women are economically empowered to build their own future. Find out more and view the products of Maalicious here.
Filipino Ambassadors host a workshop at the Ideas Positive Youth Forum
Coordinating Ambassador Emmanuele Marie and Filipinos Ambassadors hosted a workshop on "Global Mobility of Youth" at the Ideas Positive Youth Forum on Public Health, assisted by fellow Ambassador Anna Montesa. The successful event was put on by the Unilab Foundation, and amongst the organising team was OYW Ambassador Michael Dela Pena.
Fatima Zaman's extract from "How to Make a Difference" published by Positive.News
Fatima, in her contribution to the recently published "How to Make a Difference", documents how she managed to mobilise up to 10,000 young people to counteract violent extremism online. The article can be found here. Meanwhile, if you would like to read yet more inspirational and instructive accounts from the world's most impactful change makers, then order your copy of "How to Make a Difference" here.
LEO Club of Wheelers Hill fund healthcare, educational and environmental programmes in Australia and beyond
Since returning from the OYW Summit in the Hague, in her position as the President of LEO Club of Wheelers Hill, Yiling has massively boosted the impact of her organisation. They have designed, funded and built wheelchair accessible equipment for a special needs school to run a farm-to-table education program. Her team organised fundraising for measles inoculations for children in Africa, mobility equipment for children with cerebral palsy and cancer research projects for children in Australia. They have also donated significant amounts to educational programmes in vulnerable communities and participated in tree-planting and clean-up campaigns for the environment.
Sinéad Burke has been featured on the cover of British Vogue
Sinéad Burke has been chosen as one of 15 Forces of Change featured on the cover of British Vogue's September issue, chosen by the Duchess of Sussex and Edward Enninful. Sinéad is a disability activist and OYW Ambassador who has made big strides when advocating for inclusivity in fashion. In the edition of Vogue, she states the following "We need to constantly be asking what voices are not in the world, which perspectives are not being considered, and make sure that change occurs with as much intersectionality as possible."
Julius Karl D. Fieve has been selected as a Trust Conference 2019 Changemaker
Julius has been selected by Thomson Reuters Foundation as a Trust Conference 2019 Changemaker. He will be joining other global young leaders in training on November 12, 2019 and attend the Trust Conference on the 13th and 14th of November in London. Julius was a Delegate Speaker at OYW Hague 2018 and is the Co-Founder of Gadi-Ghana, a non-profit organisation which supports good governance, empowers and promotes youth-oriented policies and programs in Ghana.
OYW Ambassadors Izzy Obeng and Esther Marshall have been recognized as Top 10 Female Tech Entrepreneurs to Watch in 2019!
Izzy and Esther have been recognised in About Time Magazine's Top 10 Female Tech Entrepreneurs to Watch in 2019. Izzy Obeng is the Founder of Foundervine, a non-profit that seeks to uncover and nurture emerging entrepreneurial talent from communities underrepresented in the UK digital tech ecosystem. To date, Foundervine has empowered black and minority ethnic founders and delivered programmes with partners including KPMG, PwC and EY.  Esther Marshall is a Unilever employee and the Founder of sTandTall, a web-based platform for NGO and charities to publicise their services to help victims of domestic violence across the world. To see the full line-up, click here.
Jemima Lovatt speaks in the House of Commons
Jemima spoke at the House of Commons about the Domestic Abuse Bill. Jemima is currently the President of Lincoln's Inn Students' Association and is also the leading a new OYW Working Group to End Domestic Abuse. She is passionate about human rights and she hopes to become a barrister.   
Taban Shoresh featured in Mail Online for quitting her job and returning to Kurdistan to help those still suffering
Taban's family escaped becoming part of the Kurdish Anfal genocide in 1986 that happened under Saddam Hussein's regime. Since her family's escape, Taban and her family moved to the UK where she built a successful career at an Investment Management firm. However, while she was raising her son, she began to feel guilty about the suffering of those still in the region she left behind and returned to the area to do humanitarian work in 2014. In 2016, Taban founded Lotus Flower, a charity committed to helping women and girls impacted by conflict and displacement. Lotus Flower has already built three different centres in three camps and has helped 7500 women and girls. For example, Lotus Flower's "baking sisters" initiative help women generate extra income by baking and then selling their goods. To read the full article, please click here
Kristin Duquette has published an article on the Planned Parenthood Blog
Kristin and Cailin Crockett wrote an article on the Planned Parenthood Blog, to celebrate the month of the 29th anniversary of the Americans with Disabilities Act (ADA). Although ADA turned 29 this July, women still lack full, equal access to sexual and reproductive healthcare. The article details Kristin's personal experience with the gaps in truly equal and disability-inclusive access to sexual and reproductive healthcare that continue to persist today. Kristin Duquette is a disability activist and also a five-time American Paralympic Record Holder in swimming. To read the full article, click here. 
OYW Counsellor Fernando Rodriguez Montaño received the Award of Doctor Arts from the University of Bath
Fernando received the Award of Doctor Arts in recognition of his achievements in contemporary ballet and his commitment to charitable causes. Fernando's extraordinary career began when he took up ballet at the age of 12. He arrived in London in 2006 unable to speak English, he successfully auditioned for the Royal Ballet, Covent Garden and 12 years later he produces and choreographs his own show. Fernando is not only one of the world's greatest ballet soloists, but he is also extremely devoted to humanitarian causes. He is the patron of Children Change Colombia, a charity dedicated to working with children who suffer poverty, violence and exclusion and also attended the 2017 One Young World Summit as a Counsellor. Additionally, he participated in a campaign called 'Dance for the Sea, a campaign for World Oceans Day in which Fernando is immersed under water as he dances among plastic. To read more about Fernando and his award, please click here.
Fadeia Hossian has set up the Clifford Chance Mentoring and Insight Programme
Fadeia is a visually impaired lawyer at Clifford Chance and she has just set up a Mentoring and Insight Programme. The programme was designed by Fadeia Hossian and offers a unique opportunity for visually impaired students to secure a place on Clifford Chance mentoring scheme. If you are interested in this initiative, please click here.
Khanya Mkoto has been chosen as a Youth Assembly Ambassador for the 24th Youth Session Assembly
The Youth Assembly is an initiative by the Friendship Ambassadors Foundation that aims to empower youth to become the leaders and changemakers who will strive together to create a sustainable world free of war, oppression, exclusion and poverty.  The Youth Assembly was launched in 2004 by the Friendship Ambassador Association in conjunction with its partnership with the United Nations. Khanya is the Founder and the Director of the Young Catalyst, an organisation that seeks to make positive changes within education and employment sector in South Africa. To look at the full list of Youth Assembly Ambassadors, click here
Dr.Shakira Choonara has been announced as a speaker at the Born To Succeed Women  #AdvanceUs Youth Dialogue
Born To Suceed Women is organising an #AdvanceUs Youth Dialogue on the 9th of August in Sandton in collaboration with the UN Women and Sasol. Dr. Shakira Choonara has been chosen as a speaker for her progress in bringing healthcare to the poorest and most vulnerable in society. Dr.Shakira Choonara is part of the African Union Youth Advisory Council, an Obama Foundation Africa Leader as well as an award winning public health researcher and activist.  
Events
OYW South Africa Caucus - Women's Day Event: The Confluence
On the 14th August, McKinsey & Company hosted an OYW Caucus in South Africa. The event was organised primarily by Lavern Ramshubby, Coordinating Ambassador for South Africa, and Geneve Kroutz, Managing Ambassador for Africa & the Middle-East. The Caucus explored topics ranging from women empowering women to the mindset of entrepreneurialism and navigating the world of work. Guest speakers included Nomfanelo Magwentshu, partner at Mckinsey & Company, and Sibuso Malinga, OYW Ambassador and co-founder of Amaqhawe Mens Forum.
Check out the highlights of OYW Lima Caucus!