Our Ambassador of the Week is Rut Einarsdóttir, the current Icelandic Youth Delegate at the European Council's Congress of Local and Regional Authorities, as well as the Youth Coordinator for the Future City of Africa.
After completing her degree in Innovation and Economics at Ritsumeikan Asia Pacific University in Japan, Rut recently returned to her home country, Iceland, where she has started an internship at The Icelandic National Committee for UN Women.
During her time at University, and leading up to this opportunity, Rut has completed various volunteer work and projects. In August 2015, she designed and led a highly successful project in Bangladesh with a group of students from her university, raising awareness about waste management in the capital city, Dhaka. The project received media coverage on all national media, reaching millions of people, including the Major of Dhaka, who joined the project and cleaned the streets with them.
Since then, she has volunteered in Vietnam for "Step Up", renovating schools in rural areas as well as raising money those in the region and familiarizing herself with those still suffering consequences of the war. From Vietnam, Rut ventured to Thailand to participate in a meditation and mindfulness retreat organized by Peace Revolution under World Peace Initiative. Returning to school, she among other students, and in collaboration with Peace Revolution, founded a mindfulness club at the university. While attending Transparency International's School on Integrity in Lithuania earlier this year, she introduced meditation as a tool for activism and to fight corruption, among other causes. She will now be involved with setting up a TI chapter in Iceland, continuing to fight corruption both locally and globally.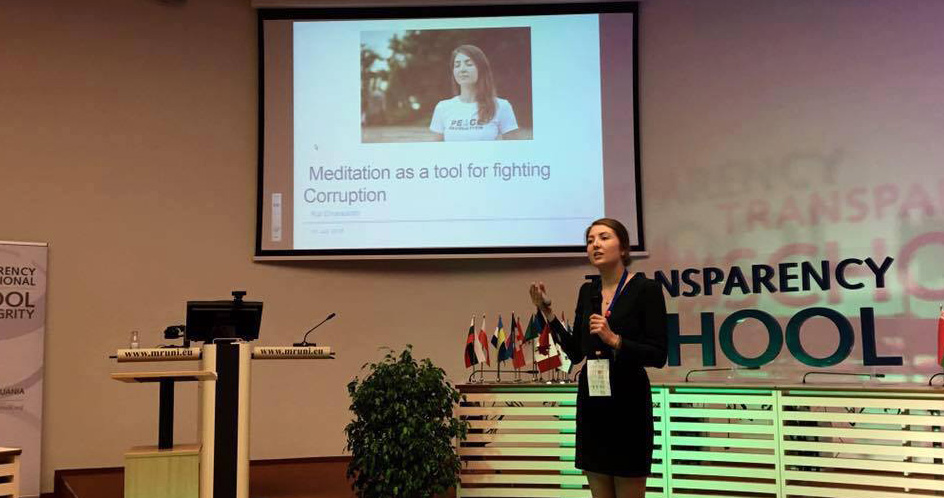 Out of a group of nearly 4,000 young people, Rut was selected among 250 others to attend the Youth Forum at the United Nations Conference for Trade and Development in Nairobi, Kenya. There she took active part in writing the Youth Declaration, demanding further inclusion of young people in the policy cycle, as well as representing young people on the high panel for building economic resilience for the most vulnerable. This experience led her to administrate and moderate the Youth Forum at the Tokyo International Conference on African Development, also held in Nairobi.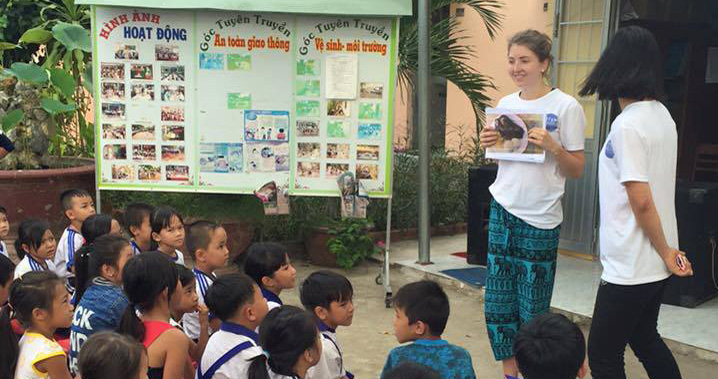 As the Icelandic Youth Delegate at the European Council's Congress of Local and Regional Authorities, Rut attended the Council's 30th session in March; she will be attending again this October. Along with other delegates, Rut is preparing a report of the best youth participation practices throughout Europe, which can be used in Youth Councils throughout the continent.
Having a keen interest in gender equality, Rut joined a Youth Exchange Program in Alexandria, Egypt earlier this year organized by Swedish Institute Alexandria and Danish Egyptian Dialogue Institute, addressing gender equality in Europe and the MENA region. She now 
The Icelandic National Committee for UN Women is one of the most active worldwide as it is the second-largest contributor of the fourteen national committees worldwide. Furthermore, Iceland has the third-highest number of men registered for the #HeForShe campaign, particularly notable given the Icelandic population is only 330,000. Consisting of only four women, the Committee is known for creative and innovative campaigns. Rut will have the chance to contribute to the success of the Committee, and continue her work in fostering a fair and sustainable future. 
Image