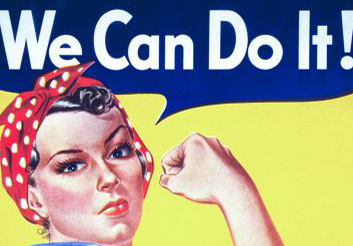 Women's Equality Day commemorates the certification of the 19th Amendment to the Constitution granting American women the right to vote in 1920. The occasion is celebrated globally as a way to encourage equality worldwide. 
We're sharing stories of our Ambassadors who have dedicated themselves to gender parity and women's rights. Here are a few of the many women and men who inspire us: 
[[[image 3- medium]]]
Tanjila Drishti, Bangladesh
Regional Coordinator, Urban development Program at BRAC 
Tanjila has always been passionate about fighting against child marriage in Bangladesh. After attending the 2014 Summit, she was able to channel her passion into a new initiative.
Tanjila holds workshops in rural parts of Bangladesh where there are higher reported incidences of child marriage. So far her workshops have reached more than 700 people.
The initiative is now supported by BRAC, the world's largest youth development organisation dedicated to alleviating poverty by empowering the poor. Tanjila's aim is to prove to her audience that child marriage is an underlying cause of the societal complications in Bangladesh, such as the unequal rate of girls to boys who attend secondary school.
[[[image 4- medium]]]
Georgina Kate Adams, United Kingdom
Activist, Founder of The Seed, Journalist
The Seed, Africa is a girls' empowerment non-profit launched on Day of the Girl 2012 by Georgina-Kate. The Seed is based on the belief that 'When you educate a girl you plant the seed to change a community, nation and every future generation. It starts with one girl and one scholarship.'
In the last three years, The Seed has crowdfunded more than £14,000 to fund a scholarship for a bright girl from Swaziland to attend a leading boarding school. As a result, 18-year-old Lelo has learnt how to use a computer for the first time and is now considering a career in technology – making her the first person in her family to go to university.
Besides this promising project, she has worked in different social businesses-in order to deepen her knowledge in charities, women empowerment and human development- and as a journalist, by interviewing politicians and international authorities. 
[[[image 5- medium]]]
Abhinav Khanal, Nepal
Activist, CSO of Bean Voyage
As a result of his studies and personal enthusiasm for politics, Abhinav made it his goal to stand against inequality and poverty in order to make a meaningful difference. 
As a young CSO of a development organization, Abhinav contributes to creating working opportunities for women in Nepal and Costa Rica. Through this business, Abhinav was able to reach and communicate with rural communities and develop their economic and social wellbeing by providing workshops on self-empowerment and leadership. Besides this activity, Abhinav works to raise awareness in his country about climate change, human rights and education through groups, rallies, presentations and communities. 
[[[image 6- medium]]]
Joannes Paulus Yimbesalu, Cameroon
Founder, HOPE for Children Cameroon
In the quest for a better world, Joannes founded HOPE for Children Cameroon. He was able to make a meaningful difference in two main areas: education and healthcare. In addition to gender equality programmes, the organization equips schools with clean and efficient toilets. As a youth ambassador for A World At School, he has dedicated himself to deliver quality education and healthcare for all, while working and raising awareness about women and young girls' rights.
His efforts have been recognized and honored worldwide: some of it included the Youth Courage Award by the Office of the UN Envoy on Global Education in 2014 and the first Queen's Young Leaders Award. In addition, he is a member of different international youth groups and initiatives including the Global Citizenship Education Working Group on Policy, Advocacy and Communication, the Youth Advisory Team and the UN Women "He for She" campaign.