One Young World has joined forces our Ambassador and crypto artist, Soy Fira, to create 5 exclusive NFTs.
We will be auctioning and selling these NFTs, to raise funds for a One Young World Scholarship for young women in STEM. We believe in the power of technology to empower and create opportunities for women.
Soy Fira x OneYoung World NFT Art Collection
Leaders
'Leaders' is inspired by the incredible breadth of the young leaders who support and make up the One Young World community.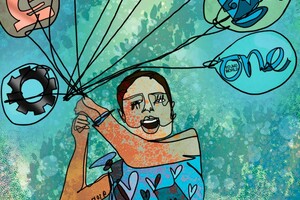 Support
'Support' is inspired by the global network of young leaders who make up the One Young World community.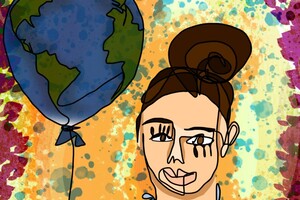 STEM
'STEM' is a personal piece, inspired by Fira's access to STEM education and her awareness that not all women have this opportunity.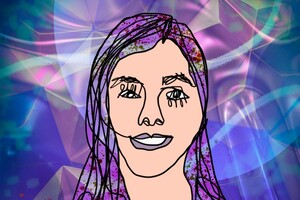 Female Empowerment
'Female Empowerment' is inspired by the collective effort needed to fight the battle for gender equality.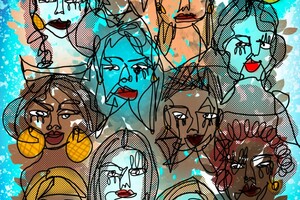 Togetherness
'Togetherness.' One Young World would not be what it is today without the community our Ambassadors have built.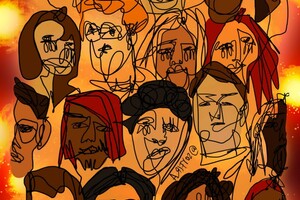 Non-Fungible Tokens, also known as NFT, and Cryptoart are emerging terms in the digital world. But what exactly are they, and how can they be used to support non-profit organizations like One Young World?
An NFT is a Non Fungible Token or a cryptographic token that represents something unique. It is a unique and non-interchangeable unit of data that can't be replaced with something else. 
NFTs don't have to be art (you may have heard about Twitter CEO Jack Dorsey selling his first Tweet) but a new market for Cryptoart has opened up off the back of the development of NFTs.
What is NFT art?
Cryptoart is a digital art form that is "minted" using NFT technology. Its value is in the blockchain, which allows the art to have a digital certificate, this certificate allows:
Transparency: you can know every buyer who has owned the artistic work over time.
Ownership: the owner of the art piece can guarantee the work is authentic and they are the sole owner.
Copyrights: The artist or creator of the work may receive a share of each sale of the work over time.
This means that you can own the original code for a digital artwork. In a similar way that if you own an original Picasso it still retains its value even if copies are made, NFT technology allows artists and collectors to have proof of authenticity for online digital artworks, and thus enables the digital art to retain its value.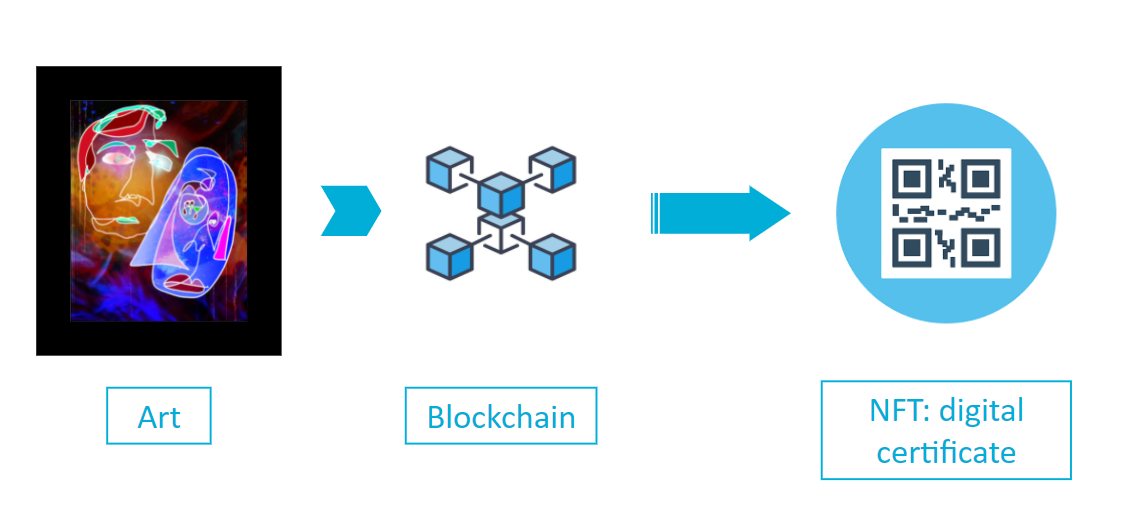 How will buying NFT art support One Young World?
Through the sale and auction of artworks created by One Young World Ambassador Soy Fira we are aiming to raise enough funds to send female leaders in STEM to the One Young World Summit. Here they will participate in four transformative days of speeches, panels, networking, and workshops.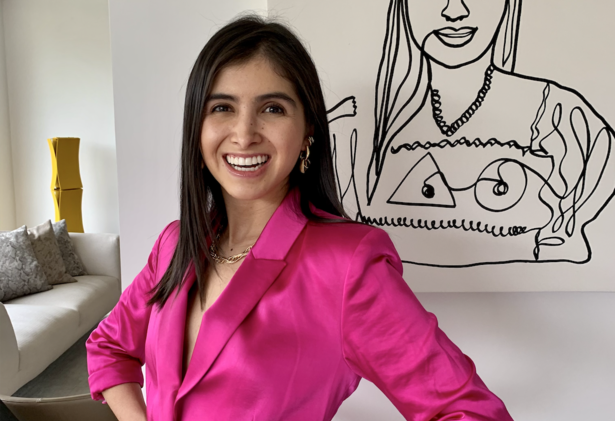 'We are all connected by one trace, where people's actions can affect the whole world. We can see this happening now in COVID times.'  
Soy Fira is a civil engineer, but realised that the bridges she wants to build are between people and is using technology to do it. When Fira was 17 years old, she created her own NGO, "Ya Tengo Donde Escribir", where she made notebooks out of cereal boxes and recycled paper for low-income children and now wants to give away tablets. In her artistic life Soy Fira started off taking photographs, then began creating a wearable art fashion line using her own artwork, with all the pieces embroidered by hand. This led her to draw portraits that have now been sent to 30 countries, both in digital and physical formats. Soy Fira carries her notebook everywhere, especially when she goes to museums in order to draw the works of great masters in a single trace.

Soy Fira is a member of Global Shaper, an initiative by the World Economic Forum; an ambassador for One Young World, the world's largest conference of young leaders; an EXMA speaker and represented her generation at EXPO DUBAI. Soy Fira is a co-founder of the biggest NFT telegram group in Latinamerica where there are more than 1,500 artists, collectors and curious people who want to learn. She has been featured in Forbes, one of her pieces flew to space with Jeff Bezos, and she made paintings for International Women's Day for Vogue.
You can find more about Soy Fira here.