In many corners of the globe, women have limited access to opportunities and financial resources to build a life of their own. Shiffon, a luxury jewelry design enterprise, combines business and social purpose to break this cycle and empower women and girls globally.
Following the success of last year's competition, Shiffon are relaunching the Shiffon Startup Competition in partnership with One Young World.
The competition:
To overcome the challenges women face, Shiffon will provide budding entrepreneurs the opportunity to kickstart initiatives in their respective countries.
The competition is open to nascent entrepreneurs passionate about launching enterprises that are driven to empower women and provide employment opportunities.
The prize:
Shiffon is offering $5,000 prizes and mentorship from leading fashion and tech companies and consultancies to successful applicants.
Who they're looking for:
Applications are open to One Young World Ambassadors who are in the ideation/early stages of a social venture, or are launching a new subsidiary or offshoot of an existing social enterprise.
Submissions are not only limited to women; men with initiatives whose purpose is to support women's empowerment are welcome to apply.
Please note this opportunity is exclusively for OYW Ambassadors.
Last year's winners: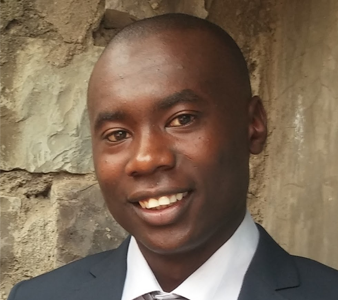 Nickson is the founder of Mobiticket, an online real-time bus ticket platform which seeks to streamline purchases and cut time wasted in the overall customer journey which results in major losses for small business owners. When the Shiffon team first took on Nickson's project, he was at 30,000 users. - now, Mobiticket has over 100,000 users.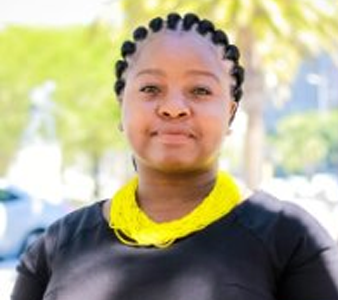 Zanele Mabaso, Bouches. South Africa
Zanele produces finely-crafted leather business pouches, known as "Bouches", to high-level executive clients aiming to make bulk purchases. All products are made by young women and girls between the ages of 18-25, who come from marginalised and financially/economically deprived backgrounds. Their program aims to give them the opportunity to be exposed to the entrepreneurial sector and process of product design, product development, product launch and implementation.   Within six months of launch, Mabaso's operation Bouches has already produced 1,000 leather business pouches.
About Shiffon
Co-founded by OYW Ambassador Shilpa Yarlagadda, Shiffon is a fine jewellry brand that has social good woven into the company's fabric. To Shiffon, giving back is the new luxury - with their Startup Girl Foundation, they extend their success to other entrepreneurs who are taking brave steps to empower women, whether they do it by carving the path of female entrepreneurship themselves or integrating female empowerment into their company values and mission. "Wear the change you want to see" is their motto, and in that vein, they donate 50% of the profits from their Duet Pinky Ring collection and 10% of profits from all other sales to their Foundation which funds seed grants for female entrepreneurs and start-ups that support female empowerment.
Terms & Conditions
The Startup Girl Foundation, Shiffon's nonprofit arm, will take 2.5% equity in the winning projects to assist in the enterprises' growth. The Startup Girl Foundation is a nonprofit, and any long term success and return on investment of the 2.5% equity will be used directly to fund more entrepreneurs through a seed grant process like this one. We believe in sustainability of nonprofits and hope that the startups and businesses they support will be able to give back once they succeed by supporting the next generation of startups through the 2.5% equity.