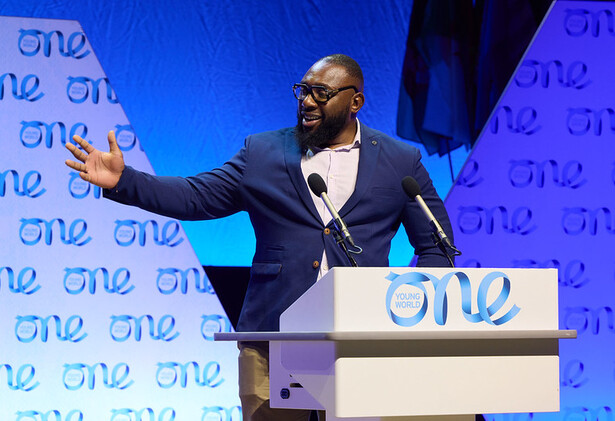 Tendai Mtawarira
South African 2019 Rugby World Cup Winner and Regional Ambassador, UNICEF
Tendai "The Beast" Mtawarira is an international Rugby legend. A veteran of the sport, he was a professional athlete for seventeen years. Tendai found a home for his strength and determination in the sport of rugby. The Zimbabwean born athlete caught the eye of coaches and scouts. His size and strength earned him the moniker 'Beast'. He would go on the be the most capped player for the Sharks, the most capped springbok prop, a multiple winner in local and international leagues and earn the biggest prize in the sport, the 2019 Rugby World Cup trophy.
Tendai has chosen excellence and commitment throughout his whole life, he is married to Kuziva and they have two children, their daughter Talumba and son Wangu. The family includes two fairly famous pups Milo and Coco. Tendai deeply values family, has a strong network around him and encourages the contributions of diverse voices in his life. He shares his story and journey as a public speaker internationally.
Tendai is also a businessman, describing himself as a serial entrepreneur. He has most recently launched 'The Beast Wines' and is working hard to expand the brand worldwide. He has also worked hard to to improve his knowledge, he has completed a Post Graduate Diploma in Business Management in 2019 and is determined to complete his MBA. 
Tendai is a philanthropist, he established The Beast foundation in 2020 looking to make an impact on youth, their education and changing their impact on the future. The Beast Foundation is offering scholarships, mentoring youth and using sport to Unite, Build and Inspire Youth. Tendai was appointment as UNICEF Regional Ambassador to Eastern and Southern Africa in May 2022 and has traveled amplifying the plight of children and the need for education to support their futures. Tendai looks forward to a future that is filled with young leaders on the African Continent creating innovative solutions and living to leave a legacy.