Our mission: To create the next generation of more effective and responsible leadership.
The most urgent issues of our age are systemic, global and caused by a lack of leadership.
This generation of young people are the most connected, educated and informed generation in human history.
By making a gift to One Young World you are helping the next generation of world leaders access education, mentoring and professional support.
Young leaders who have benefitted from your donations include: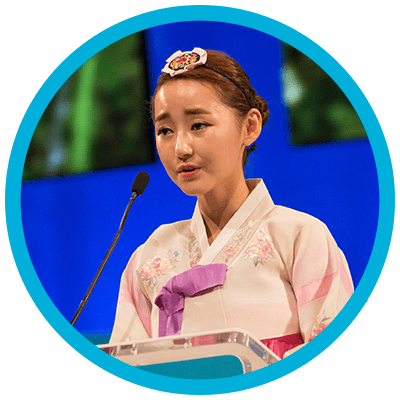 Yeonmi Park - North Korea
Yeonmi's speech at the 2014 Summit detailing her escape from North Korea gained over 2.5 million YouTube views. As a result, she received global media attention and launched as a face for North Korean activism. This attention earned Yeonmi a global bookdeal with Penguin Press that enabled her to share her story with a wider audience. Yeonmi has played a part in high level engagements such as the House of Commons APPG on North Korea and the UN Human Rights Commission.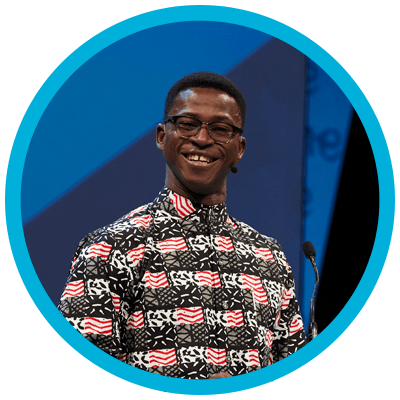 PJ Cole - Sierra Leone
PJ is the Executive Director of Lifeline Nehemiah Projects in Sierra Leone which provides former child soldiers with schooling, housing and vocational training. In response to the Ebola crisis, LNP provided necesities to over 12,000 quarantined families and ebola education to over 80,000. Since speaking at the 2015 Summit, PJ secured funding to pursue an agricultural project to lift 540 beneficiaries out of poverty and food insecurity. PJ won the 2015 Queen's Young Leaders Award, set up by HM Queen Elizabeth II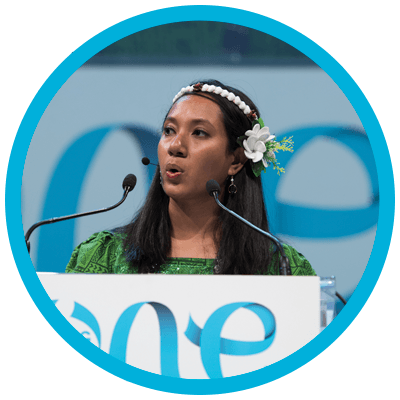 Yolanda Joab- Micronesia
Yolanda Joab runs the International Organization for Migration's Climate Change Adaptation, Disaster Risk Reduction & Education Program across Micronesia, the Marshall Islands and Palau. Since speaking on the 2016 Summit's global stage in Ottawa, her home government in Micronesia has recognised her as a leader in climate change. She was selected to attend COP22 with her country's delegation, which included President Peter Christian, where she discussed climate adaption strategies with global leaders.
Impact on Young Leaders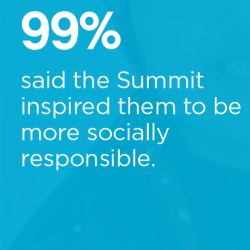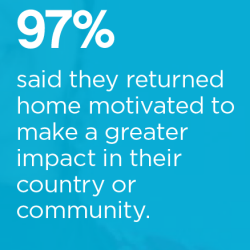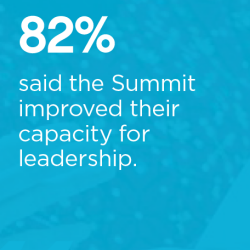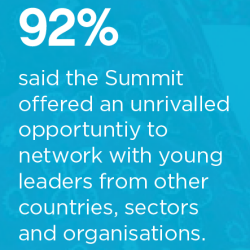 Young leaders go on to accelerate change through the One Young World community. Read the latest impact report.
Contact [email protected] for more information