Over the past couple of weeks, the Bosnian War has made its way back into international headlines. More than 20 years after the Srebrenica massacre, General Ratko Mladić, one of the key perpetrators of the brutal genocide during which over 8,000 Muslim Bosniaks were killed, was finally been convicted of his war crimes. Former General Slobodan Praljak was also convicted at the UN-backed international criminal tribunal for the former Yugoslavia in The Hague - he shocked the world by poisoning himself as a judge upheld his 20-year sentence.
Born in Sarajevo, Jasminko Halilovic was 3 years old when the war broke out; he initially didn't fully understand the scale of the conflict until his friend was killed when he was 6. In the aftermath of the war, he authored the award-winning 'War Childhood: Sarajevo 1992–1995.' Last year, he opened the War Childhood Museum which collects and displays personal belongings and video testimonies from the war, "tackling trauma on an individual level for participants and visitors and ultimately contributing to better understanding for society on the whole."
In exciting news, last week, The 2018 Council of Europe Museum Prize, one of the most prestigious awards in the museum industry, has been awarded to the War Childhood Museum as part of the European Museum of the Year Awards. Awarded annually since 1977, this marks the first time a museum from Southeastern Europe has received the recognition.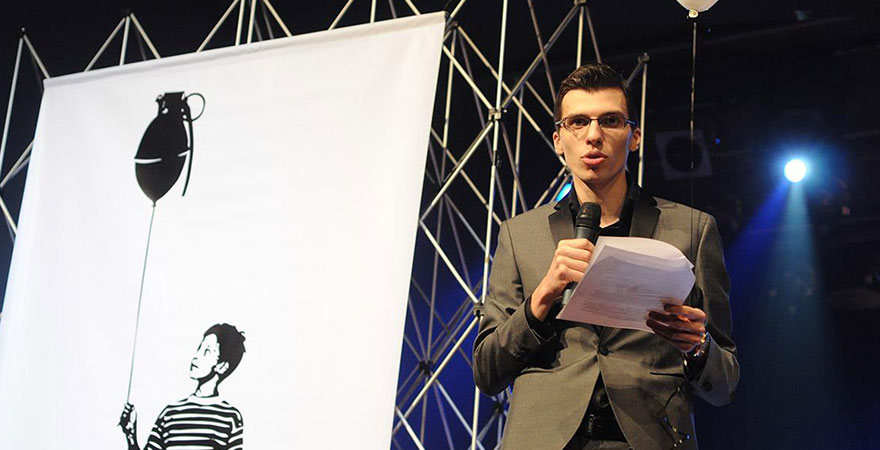 Commenting on this momentous occasion, Jasminko says, "The award did not come as a complete surprise, as we were hoping that our hard work and dedication would be recognized. When we started this journey, we promised that we will deliver excellence and that we will present stories and memories with dignity and integrity. I think this Award confirms that we fulfilled our promise."
We asked him a few questions to learn more about his story:
How did your experience with war shape your childhood and, eventually, you as a person?
Having your childhood take place during a war is a complex and multi-layered experience. I was lucky enough to stay with my parents throughout the war, to not lose immediate family members, and to belong to a younger generation of war children. The innocence of childhood helped me to be less aware than the teenagers during this time. All of these factors helped me to go through it with more ease than the majority. However, it probably is the main reason that I devoted my life to exploring and presenting experiences of childhood affected by conflict.
How did you end up writing War Childhood?
War Childhood is a crowd-sourced book that brings together short recollections from more than 1,000 people who were children during the war. I made it because the experiences of those who have grown up during a war have not been researched and presented enough. The book has been recognized as a testament to our generation's experience, and the feedback I have received from participants encouraged me to proceed with the next stage – to create the War Childhood Museum, the world's first museum exclusively dedicated to the experience of being a child during war.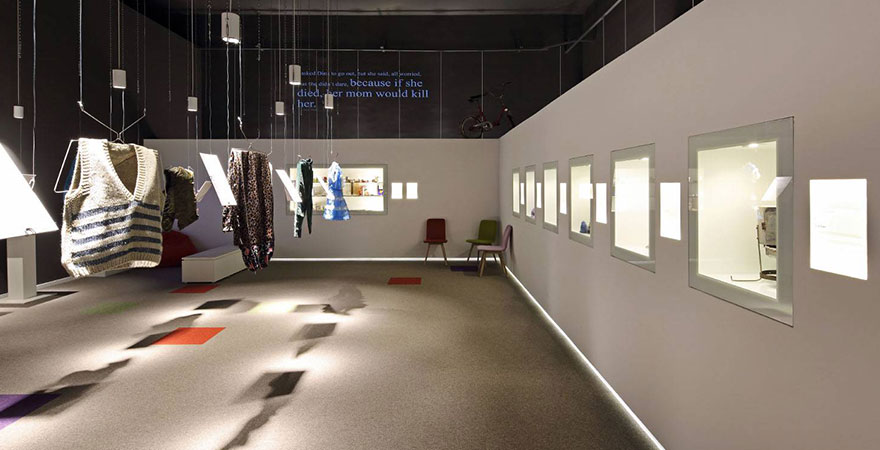 What kind of impact did War Childhood have on Bosnia and Herzegovina? Were you expecting it to have as big an impact as it did?
Both the book and the museum are perceived as a safe place where people who were children during the war can speak about their experiences and hear experiences of others without fear that they will be politicized or misused in any way. I was expecting big impact of the book since I knew how important it is to people who contributed their experiences to it. However, I did not expect it would lead me to create the museum that would become international organization with a platform that explores and presents the experiences of former and current war children from other countries and conflicts.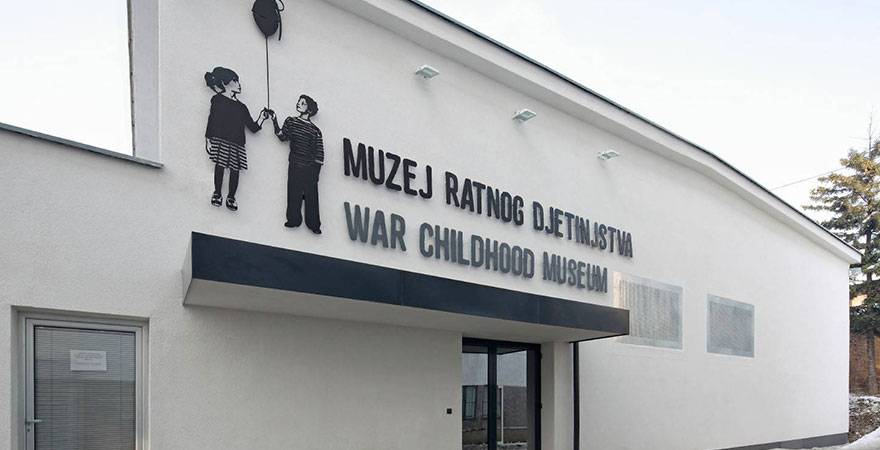 In lieu of recent events, what are your feelings on the trial of General Ratko Mladic?
For me personally, it is important that people like him are finally sentenced and that the courts recognize the crimes they have committed.
Some Bosnians think that the trials should stop as they are emotionally and mentally tiring, do you agree with this sentiment?
Trials should stop when all responsible people, or at least those who are accused, are prosecuted. It took too long to do that, and trials are used by politicians to further raise tensions, but I don't think that the solution is to stop the trials.
In countries that were once rife with violent conflict, perpetrators and victims of the war live side by side. Are Bosnians doing the same?
It is different as we don't have long-lasting war in Bosnia. The war ended 22 years ago, and the question now is how to build peace. Of course, it is difficult for victims to see people who committed crimes in their neighborhoods, but people are already used to it so life goes on. There are many other challenges that make life more difficult, such as inefficiency of state institutions to ensure security and opportunities for people, specifically for youth especially in less populated areas. This highly affects quality of life, but also helps in the reconciliation process.
As far as reconciliation goes, what do you think are the next steps towards peace in Bosnia?
22 years after the war, most of the accused people are now prosecuted, and the International Criminal Tribunal for the Former Yugoslavia is almost done with trials. Although its decisions are not accepted by many in Bosnia and Herzegovina and the region, I think those will – at some point in the future – provide a basis for dialogue about our recent past. However, it will take some time to build long-lasting peace. There are a few things that need to be accomplished such as the education of politicians about their responsibility not to raise tensions, general peace education, jobs and opportunities for personal development, accountability in government, the promotion of human rights and freedoms, etc. All of these processes suffered during the war, and still remain damaged in post-conflict societies such as Bosnia-Herzegovina. Therefore, I believe that contributions of the War Childhood Museum and other innovative factors in the field can contribute to build a peaceful and better future for all Bosnians.
In light of the Museum Prize, what does the future hold for the War Childhood Museum?
This award will clearly further support WCM's recent international expansion. We recently launched our activities in Lebanon, Ukraine and the US, and this award should help us in terms of credibility needed to launch projects in new countries. Our plans for future include further expansion of our research, exhibition and education activities and keeping up to our promise: to serve as an international platform for former and current war children to stand together and share their stories. This is the promise I made even before the museum opening, during my speech at One Young World Summit in Ottawa.
How can the OYW community further support the War Childhood Museum?
The OYW community can recommend the WCM to relevant individuals, institutions or media in order to support our visibility and network.
Watch Jasminko's speech at the One Young World 2016 Summit in Ottawa, Canada:
Learn more about the War Childhood Museum here.
Erin Yoder is currently studying abroad in London and is a Temple University student studying journalism. She hopes to become a foreign correspondent in the future.