This article discusses how the past 3 months have constituted organized and systematic violence by government forces against citizens in Nicaragua and details steps the International community can take to help end the bloodshed. The article reflects the views of its author, who wishes to remain anonymous. 
The sounds of mortars and gun shots resonate through the streets of Nicaragua, and the smell of gunpowder permeates every major city. Church bells are furiously ringing, and people are hiding at home. In the streets peaceful protestors seek coverage and start praying. Para-police forces approach the site and start shooting, they are shooting to kill.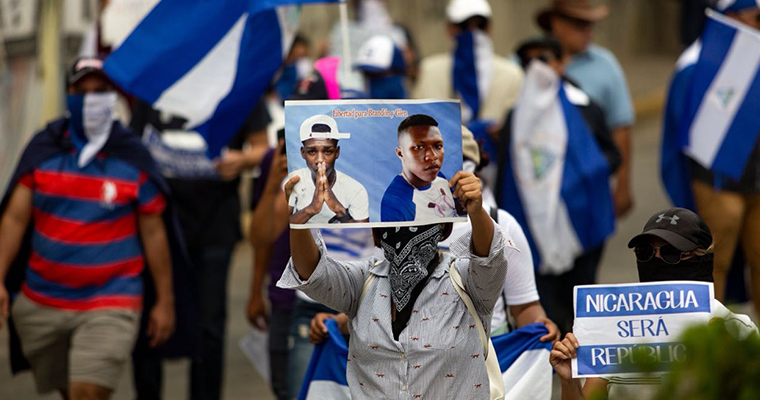 On April 19, 2018, Nicaraguan authorities, directed by the President, opened fire on groups of peaceful demonstrators protesting unjust social security reforms. The State's excessive use of force triggered a nationwide demand for justice and democracy through peaceful demonstrations. Protestors, mostly students, sent the message that Nicaraguans were no longer afraid.  The government knew it too. That fear, that for so long had held us hostage to a corrupt and authoritarian government, had disappeared. What we did not know then was that it was going to cost us our lives. The months since have been mired by State-sponsored violence and repression, resulting in over 350 extrajudicial killings and counting. Nicaraguans are being mercilessly imprisoned, tortured, repressed and murdered by the very authorities that are supposed to protect us. 
On May 28, Amnesty International documented the use of excessive force against student protestors by the Police, who were working alongside irregular para-police forces, and following a "shoot to kill" directive.  The report stated that "The Nicaraguan authorities have turned on their own people in a vicious, sustained and frequently lethal assault on their rights to life, freedom of expression and peaceful assembly." The Office of the United Nations High Commissioner for Human Rights reported that "excessive force was used in violation of the principles of necessity and proportionality as required by international law and standards to make the use of force legal."  Pointing to the escalating violence, the Inter-American Commission on Human Rights (IACHR) reported the following on July 11: 264 extrajudicial killings; 1,800 injured; and 507 arbitrarily detained. As of today, July 22nd this number has increased exponentially. In 3 months the state has murdered over 350 Nicaraguans.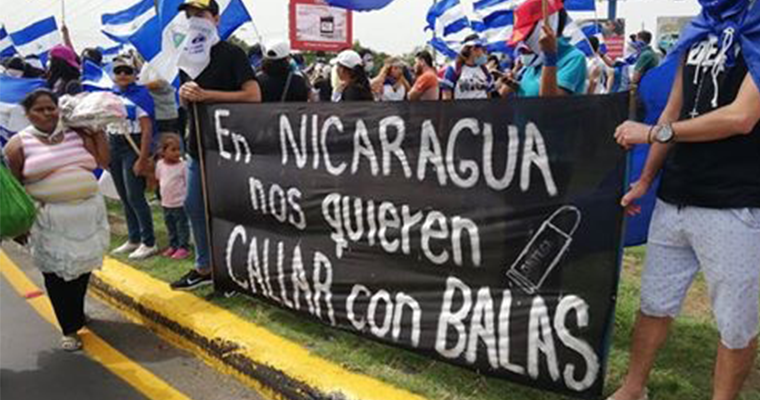 The atrocities committed by the government are abhorrent. A family, including a five-month-old baby and a two-year-old toddler, was burned alive in their home for not allowing the police to use their rooftop as a sniper's nest. On July 13, irregular para-police forces conducted an 18-hour siege on students at the National Autonomous University of Nicaragua, forcing them to flee and seek refuge in the Church of Divine Mercy for safety. There, they were held hostage under continuous gunfire from para-police forces. Those injured were refused medical assistance offsite, and two students bled to death. The next day the same para police forces conducted a massacre in the city of Lovago, killing 25 people. They continue to fire indiscriminately at everyone in their path. They continue to shoot to kill.
I can still feel the indignation, when I first heard the regime had murdered a 15 year all boy, Alvaro Conrado, one of the first victims, whose crime was providing water to the demonstrators. It has been three months of mourning, three months of crying.  States are the guarantors of human rights, yet in Nicaragua it is the state who is violating our human rights, who is terrorizing the streets, who is burning people alive, who is shooting to kill its own citizens.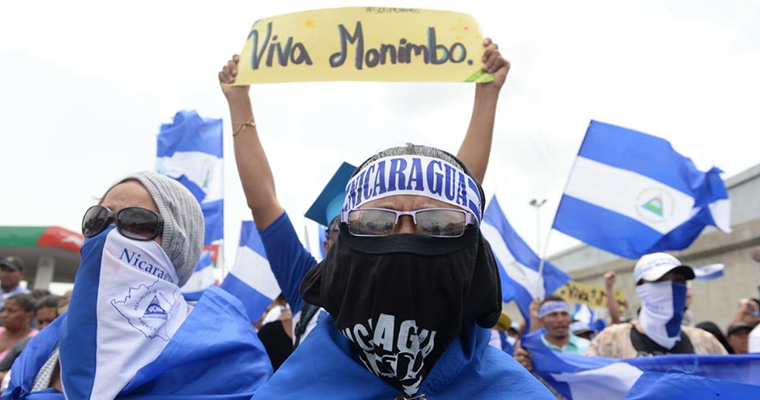 I respectfully request all governments to stand in support with Nicaraguans, and for all political leaders to demand a cessation of the violence and to condemn the new Nicaraguan law labeling all protestors, including the UN High Commissioner for human rights as terrorists or enablers of terror. Similarly, there must be political will to not only condemn these atrocious acts but to follow through with palpable means to alienate and punish the Ortega regime. Ortega must be kept in check. I urge governments, who have tools at their disposal that can help mitigate this bloodshed, to use them to their full extent. This includes supporting legislation such as the Nicaraguan Human Rights and Anti-Corruption Act of 2018 recently introduced by the US senate. If governments worldwide introduce and vote for similar legislation, in a time sensitive manner, considering the magnitude of the crisis, it will help minimize the bloodshed.
The Organization of American States, as this hemisphere's regional organization promoting democracy, human rights, security, and development should invoke the Inter-American Charter in order to safeguard our human security, our freedom, our democracy, and our lives. Doing so will put pressure on this government to stop the violence and to come to the negotiating table to figure a peaceful and democratic solution to the crisis. The international community can help by following the hastagh #SOSNicararagua, support advocacy campaigns to free political prisoners, such and Brandon and Glenn Lovo, two young men accused of murder that was actually committed by the State, and by spreading awareness. They can also donate to support the relief efforts on the ground such as FUNIDES crisis fund.