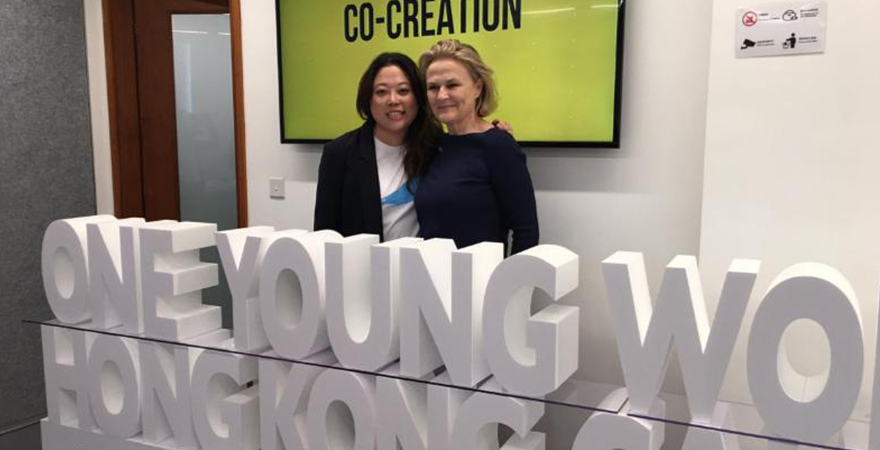 Written by Iki Chan, Programme Manager, The HKFYG Leadership Institute, OYW Managing Ambassador for Asia
If you've ever wondered how to stay in touch with your fellow One Young World (OYW) Ambassadors following the annual Summit, attending regional events such as the caucus organised in Hong Kong from 31 March - 1 April was a great example of how to do so!
Twenty OYW Ambassadors from across Burma, Finland, Hong Kong, Korea, Malaysia, Shanghai, USA, Zambia came together alongside local young leaders to discuss five pillars of the United Nations Sustainable Development Goals: Economy/ Innovation, Environment, Equality, Poverty and Peace.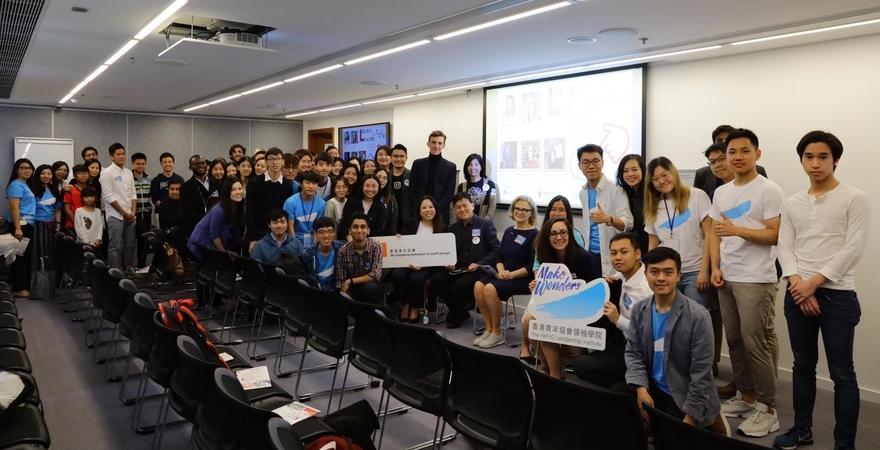 The Caucus was arranged as a result of the Hong Kong Federation of Youth Group's (HKFYG) programme "Leaders to Leaders", which aims to connect young leaders in Hong Kong with a global network to exchange ideas, share experiences and co-create positive social impact.
Each year, global leaders recognised by World Bank, United Nations, Forbes and other well-known international institutes are invited to provide face-to-face training and inspire social impact inititiaves with young leaders in Hong Kong. Outstanding participants are then awarded an Overseas Apprenticeship, receiving mentorship for approximately one month to execute their project.
The Caucus, hosted by The HKFYG Leadership Institute, was attended by Kate Robertson, Co-Founder of One Young World and Alex Bellotti, Managing Director & Executive Board Member.
Over the course of the weekend, participants were invited to over take part in over 20 sessions, several panel discussions with 32 tri-sector leaders and workshops focusing on a range of emerging global issues. Over 1,000 passionate and talented young leaders were present.
Kate Robertson gave the opening remarks and injected a fresh wave of enthusiasm and motivation that once again inspired all the participants.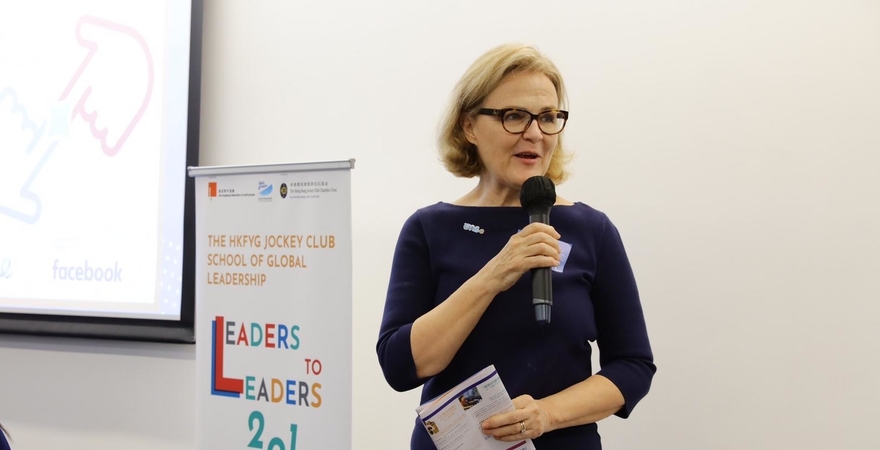 Our Caucus speakers followed, with five OYW Ambassadors and global leaders sharing their insight and experience in driving positive change in the world.
1. Brighton Kaoma (Zambia) - Equality: As Director at the Agents of Change Foundation, and the CEO of ZeeRide Inc, Brighton supports 200 young radio reported across Zambia broadcasting weekly shows. He was awarded the 2016 WWF Global President's Award, the Queen's Young Leader Award and is a UNICEF Climate Ambassador.
2. Caritta Seppa (Finland) - Economy/Innovation: Caritta is the COO and co-founder of Tespack, an award-winning enterprise which specialises in renewable, mobile energy. She was celebrated by Forbes 30 under 30 and featured in the Top 100 'Women in Wearables' in 2018, amongst many other awards.
3. Heidy Quah (Malaysia) - Poverty: Heidy is the founder and director of Refuge for Refugees, a non-profit organisation that seeks to raise awareness of the status of refugees in Malaysia. She now runs over 30 schools across Kuala Lumpur and Penang, and was recognised by the Queen's Young Leader Award 2017.
4. Karan Jerath (USA) - Environmental Protection: Inspired by the devastating Deepwater Horizon oil spill, Karan invented a 'novel subsea wellhead capping device' which provides a temporary safeguard against the impacts of such a subsea oil spill. He has been recognised by Forbes 30 under 30, received the 2015 Intel Foundation Young Scientist Grand Award, and has been appointed as a UN Young Leader.
5. Nicolle Fagan (USA) - Peace: Nicolle is co-founder of the Palau Legacy Project, an award-winning campaign tasked with protecting the environment of the small-island nation in the Pacific. The project has been highly-praised by Forbes, National Geographic and WEF as a bold step forward in conservationism.
The Caucus provided opportunities for those in attendance to connect, to explore opportunities for collaborations and to provide insight into a range of emerging global issues.
Supported by Stanley Mo, Caness Chan and Catherine Chan, OYW Ambassadors from Hong Kong hosted three additional sessions in Facebook Hong Kong Headquarters, Philip Morris International Hong Kong Headquarters and Chinese University of Hong Kong with the support of Novartis Hong Kong respectively.
The Caucus was a good opportunity to connect with the OYW Asia team, including Ackey Toda, Coordinating Ambassador of Asia 2.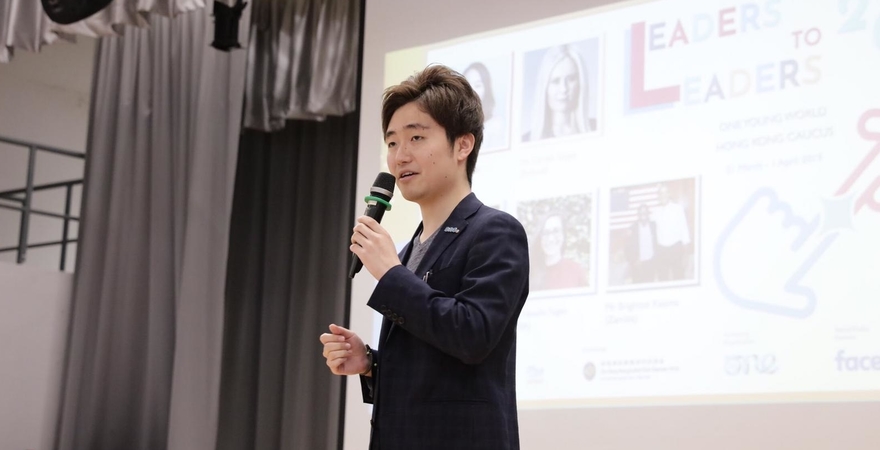 It was the perfect reassurance that our generation would continue in our quest for a connected and united world.
The Caucus served as a great reminder for me, as a OYW Ambassador since the 2016 Summit in Ottawa, of the commitment I made to 'connect people and co-create a better world'. During my time in this role, I have invited over 31 international speakers to our region - with more to come!
It was a great event that revived the inspiration taken from previous OYW summit in Canada, Bogota and The Hague. While inspiring, simply listening to great speakers is no longer an option, we have a great platform to act from and the opportunity to do so much more.
With special thanks to the following supporters:
Hong Kong Jockey Club Charities Trust, Facebook, Forbes, L'hotel and other organisations (in alphabetical order) including Centre for Refugees of Christian Action, HK Electric, Hong Kong Science and Technology Parks Corporation, InspiringHK Sports Foundation, Jervois 1, Lensational, OPCF, Plan International Hong Kong, Rotary, Save the Children, Teach for Hong Kong,Tesla, The Mills, Tursiopsdivers, UNHCR and WWF.