Written by Robert Gracin who is currently interning at One Young World.  He is studying Social Relations and Policy at Michigan State University.  
Pride in London takes place this Saturday, wrapping up a month full of festivities during which members and allies of the LGBTQ+ community come together to celebrate their identities. June is the official Pride month, throughout which many cities across the world come together for Pride parades and celebrations.  The movement recognizes and promotes sexual diversity, equal rights, self-affirmation, and dignity of the community, with the goal of increasing society's awareness of the issues they face.
Have a look at how these 7 One Young World Ambassadors are advocating for LGBTQ+ rights.
Amir Ashour, Iraq
Amir is the Founder and Executive Director of Iraqueer, the only LGBTQ+ interest group in the Iraq and Kurdistan region.  The young activists of Iraqueer are working together to raise public awareness for the the local gay communities in Iraq, challenging the status quo and taboos surrounding homosexuality in the country.  Iraqueer also focuses on capacity building for the community, offering training sessions on international human rights law and how it interacts with communities in Iraq and Kurdistan.
Amir spoke at the 2014 Summit in Dublin about targeting of the LGBTQ+ community in his home country:
Mina Tolu, Malta
Mina Tolu is a gender non-conforming advocate for for transgender rights and currently serves as a Communications Officer at Transgender Europe (TGEU).  They fight the institutionalised and inhumane discrimination against transgender people apparent at all levels in our society.  Mina spoke at the 2016 Summit in Ottawa, explaining that many of the challenges faced by trans people are not new, and called on all the One Young World community who are fighting similar forms of discrimination, violence and hatred towards diversity to unite together and bring change in our communities.
Jovan Ulicevic, Montenegro
Jovan is a transgender activist working in Montenegro and the broader European region on the human rights of LGBTQ+ persons. He is the Executive Director of the first and only trans-led organisation in Montenegro, Spektra. He is also one of the founders and coordinators of the LGBTIQ Association, Queer Montenegro, and founders of Trans Network Balkan, a regional organization working on promotion and protection of human rights of trans, gender variant and intersex persons. Through these organizations, he is involved in advocacy, lobbying of laws and policies (ex. Law on Health insurance, Law on gender and sex identity, Anti-discrimination law etc), public relations and media outreach, education of different stakeholders on human rights of LGBTQ+ people and community building. He is one of the founders and Board Members of Montenegro Pride - the only Pride March organised in Montenegro.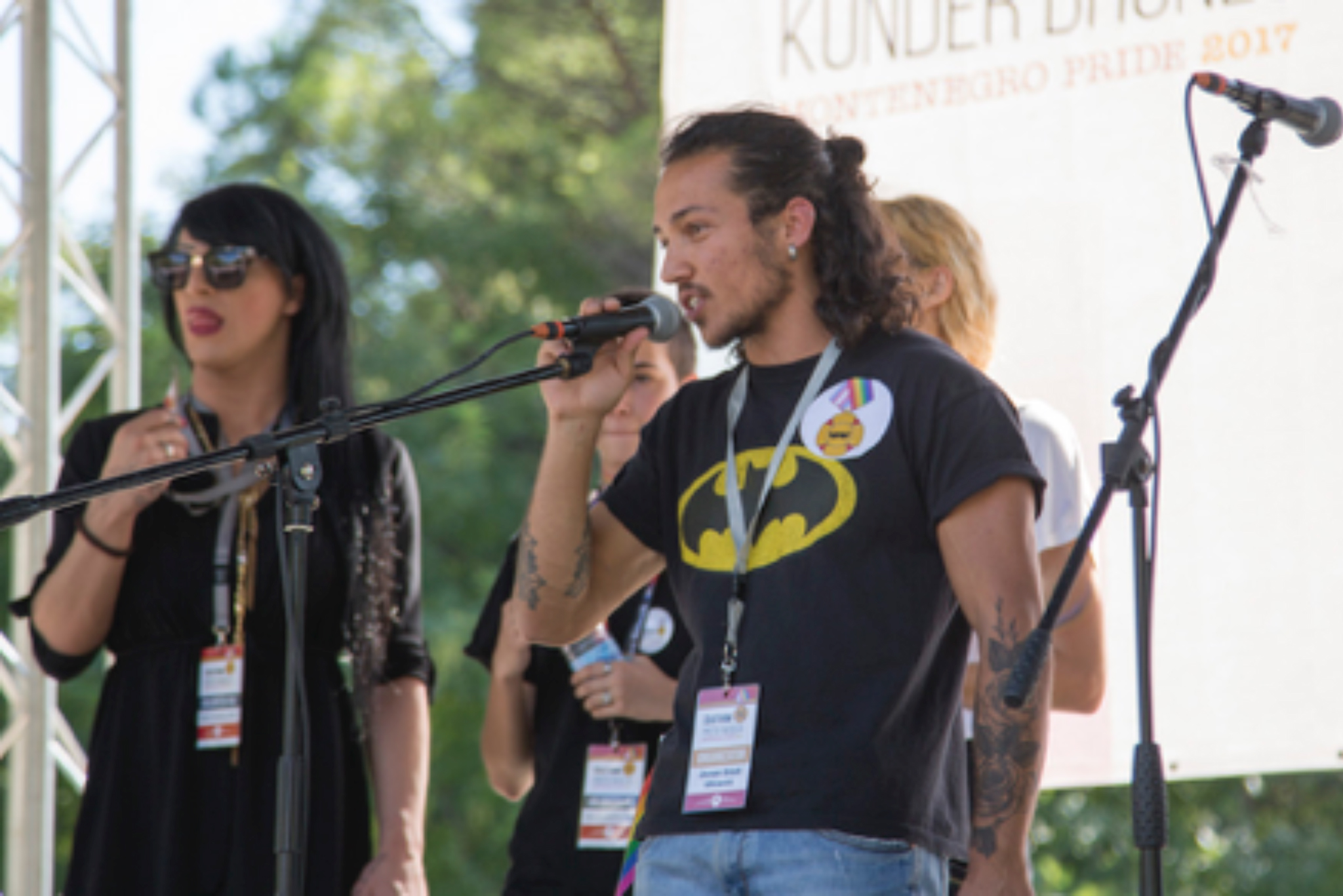 Kevin Mendez & Stephen Diaz, Belize
Kevin is the President of Belize Youth Empowerment for Change (BYEC), which advocates for LGBTQ+ rights, women's rights, and youth empowerment. Stephen Diaz, who is the Executive Director and a OYW Peace Ambassador, leads on forming stategic partnerships with agencies in the region. The BYEC has recently started its women's empowerment/poverty alleviation project funded by the British High Commission.  In addition, COC Netherlands has granted BYEC funding to provide economic empowerment and psycho-social support to 15 young gay men in Belize.  Kevin recently renewed his contract with the Ministry of Health with added responsibilities as now he is working in the fields of HIV.  He aims to help persons living with HIV by providing support to understand their diagnosis and have optimal adherence to treatment.
Read Kevin's article on the challenges of being gay in Belize here.
Kevin spoke alongside Melissa Bryant on LGBTQ+ discrimination in the Caribbean at 2016 Ottawa:
Willian Mallmann, Brazil
Willian Malmann is the founder of TODXS, an organisation aimed at empowering the LGBTQ+ community, educating society, and transforming Brazil into a truly inclusive country--free from discrimination. They run a socially innovative smartphone app which compiles information on resources available at the municipal, state and federal levels to support the LGBTQ+ community.  After only one week after its launch last year, the app reached more than 320,000 people through online and mainstream media, becoming the third most downloaded app on the "Social/ Social Causes" category of the Play Store (Google). The app also offers a feature where anybody can report a case of discrimination or violence against their sexual orientation or gender identity (Homophobia/LGBTphobia) and at the same time evaluate the police service at their community. TODXS is currently developing TODXS Manifesto, a movement to make sure that the LGBTQ+ community will be included and addressed in the agenda of ALL candidates to presidency during Brazil's next election in 2018.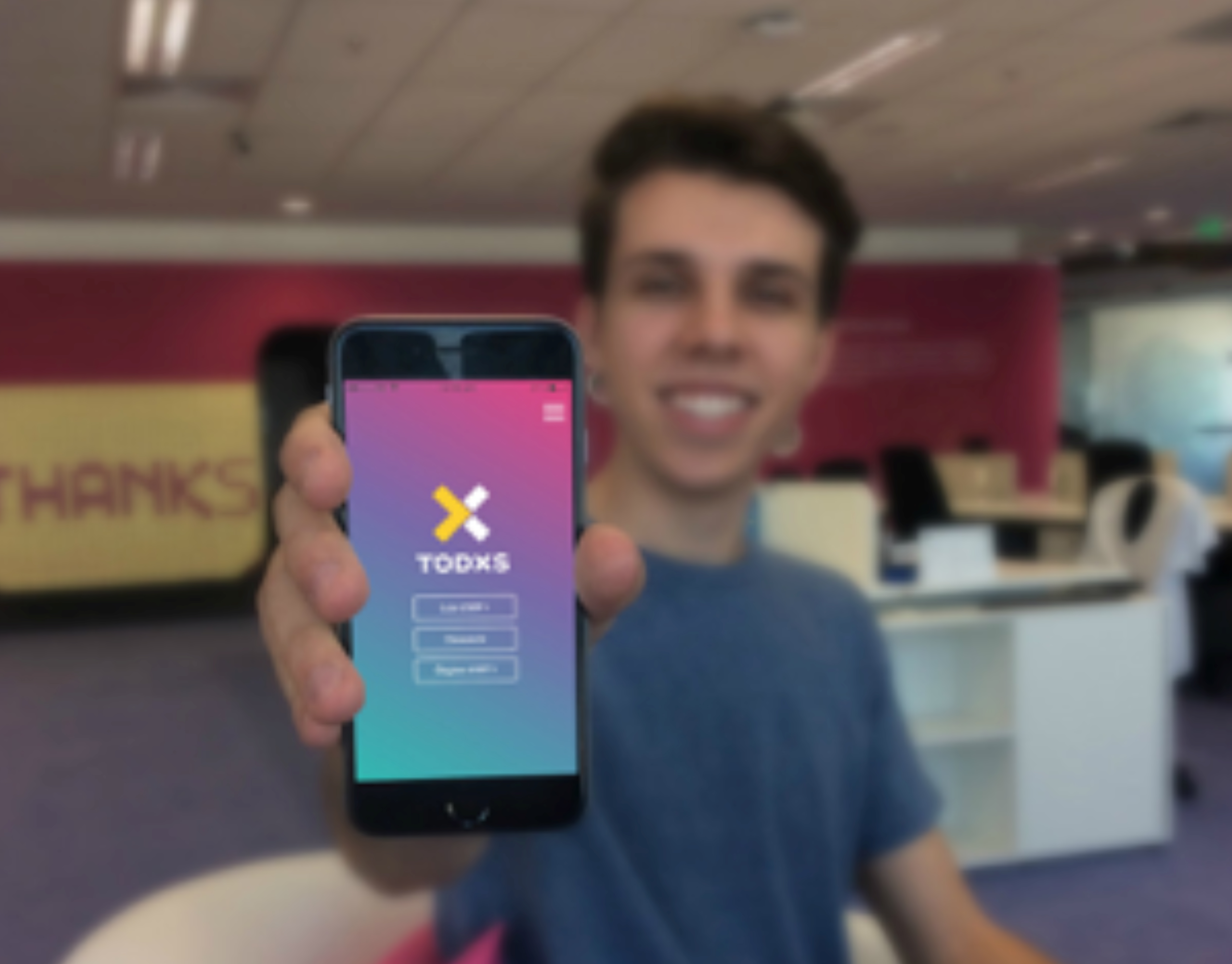 Daniela Villegas, Colombia
Daniela is the Founder of It Gets Better Colombia, an NGO that works to empower LGBTQ+ youth. Daniela works toward building a more inclusive business environment, beginning within ABInbev, where she's a brand manager.  "What I try every day is to replicate all the key learnings from my NGO within my company, AB InBev, making it more inclusive, diverse and open to whoever wants to make a professional career in the company regardless of their sexual orientation, gender identity, religion or any other unconscious bias."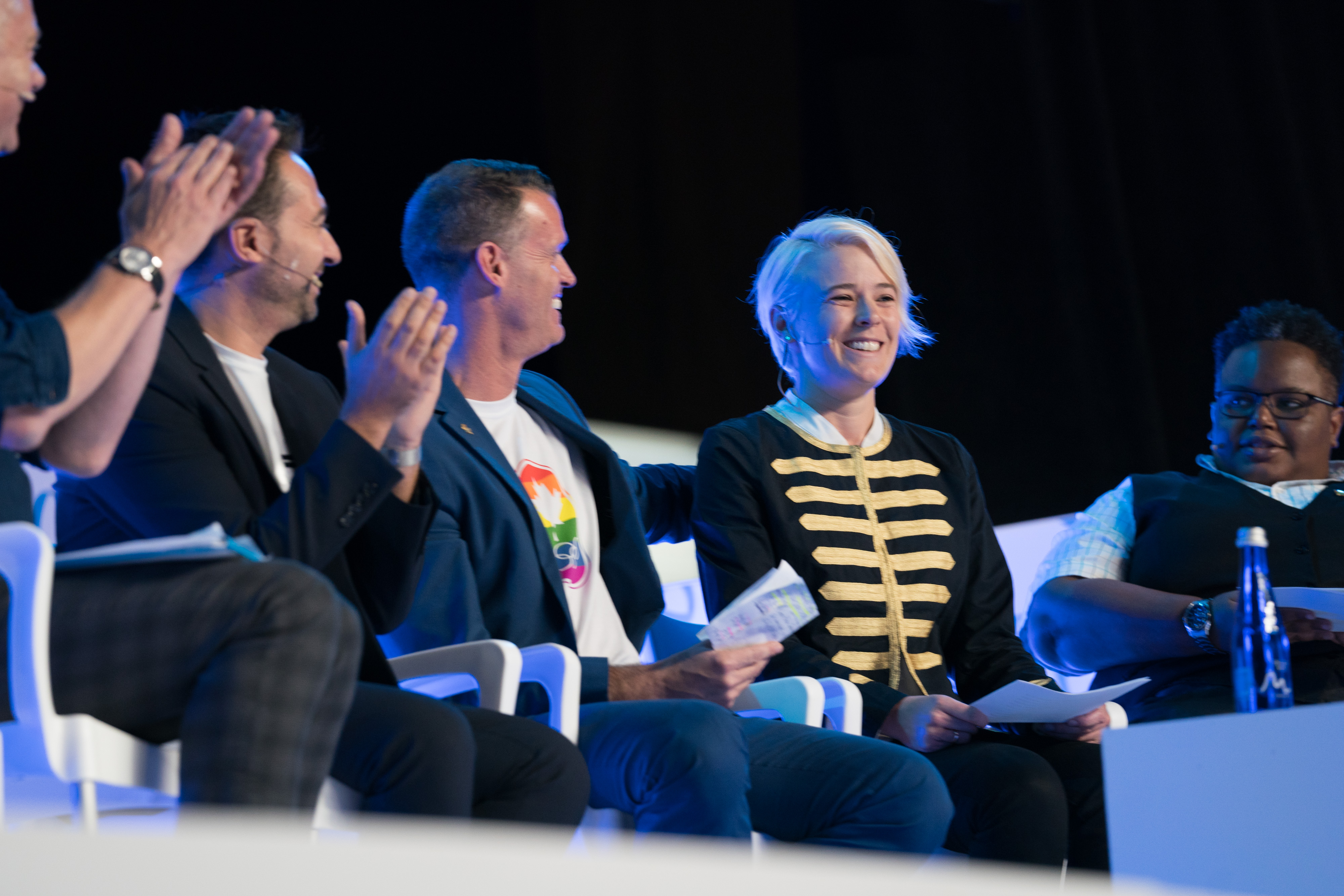 Ala'a Jarban, Yemen
"I am one of the first activists to come out and defend LGBTQ rights in the Middle East and in my country of origin, Yemen. Furthermore, I have been involved with my organization (through media advocacy campaigns) on shedding light on many important human rights related issues that include gender equality and slavery in Yemen.  My parents have been victims of human trafficking (from Ethiopia to Yemen) and it is one of the issues I deeply care about changing.
Moreover, due to the ongoing war in Yemen and the consequences of my human rights activism in Yemen, I have become a refugee in Canada and since then I have been involved in refugee and youth migrants rights (through the Canadian Council for Refugees) as I and many of my friends and family members have become refugees in different parts of the world. More recently, I have engaged with the topic of human rights more academically through a graduate degree in Political Science with a research topic that focuses on the impact of the Arab Spring in opening up and closing spaces for human rights activism related to gender identity and sexual orientation in the region. "