Carlos Eduardo Vargas Palencia is a senior law student at the Universidad Católica Andrés Bello (UCAB) in Caracas, Venezuela. He is founder and currently Chief Executive Officer of the social start-up 1001 Ideas For My Country. He was a Delegate Speaker in the Leadership & Governance Plenary Session at the One Young World Summit of 2015 in Bangkok. He has also participated in the World Debate Championship in Spanish.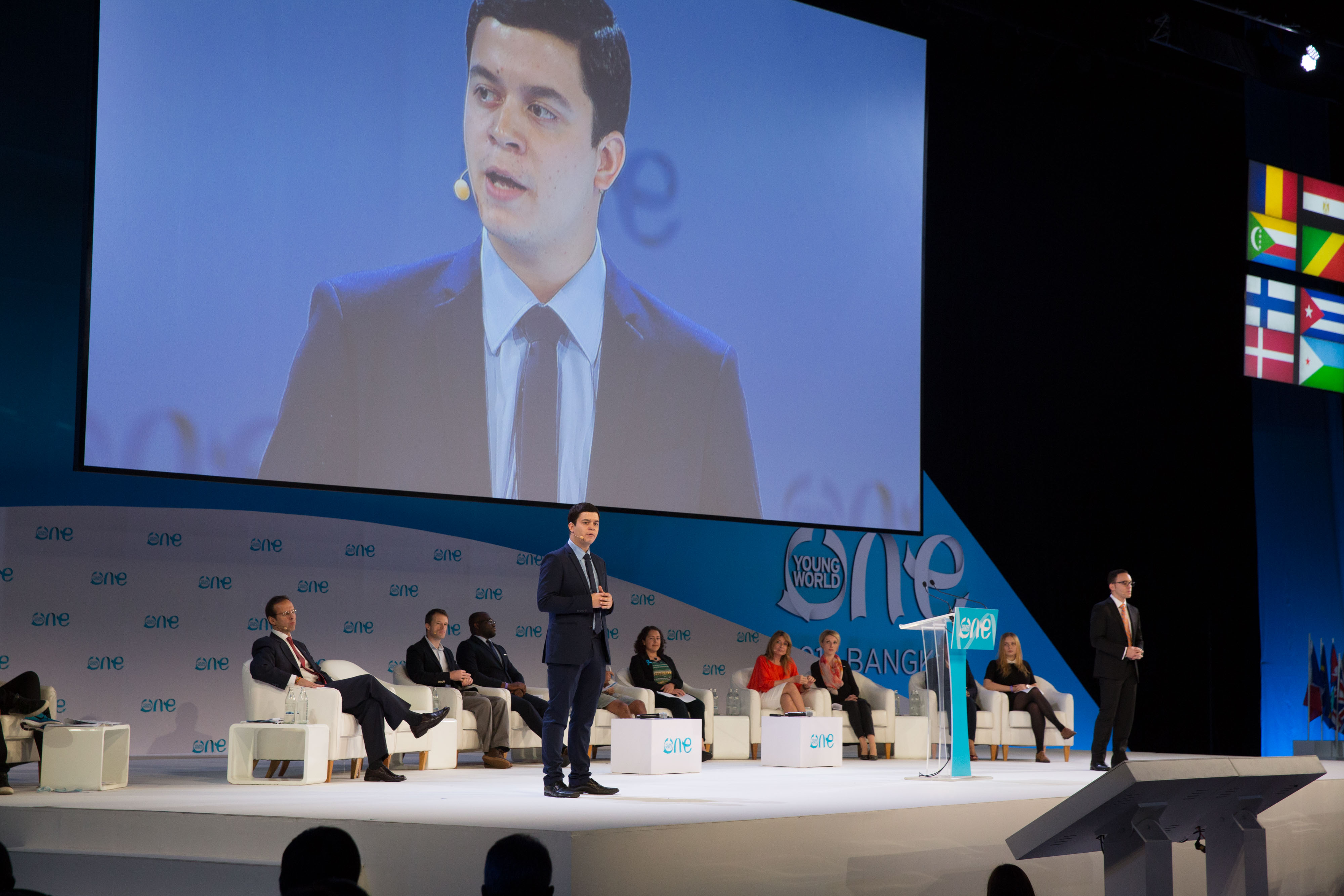 What is the current situation in Venezuela?

​Venezuela is in a social, economic and political crisis. Since the death of Hugo Chávez and the ensuing electoral process between opposition leader Henrique Capriles and Chávez's appointee Nicolas Maduro in 2013 our country has been going through a real nightmare. That election ended up with a shady win for Maduro with only 0,5% difference with Capriles and with the opposition calling fraud. After the result, the government, whose legitimacy was already questioned, started to increase repression of the rising expression of political opposition. During 2015 and 2016 there were tons of mass detentions, injured protesters and assassinations committed by security officers and government sympathizers. The country is in economic crisis after the drop of the price of oil, causing deep problems with the cost of living. Venezuela is one of the most corrupt, violent and economically damaged countries in the world.  

How crucial are students in grassroots activism and how did you go about mobilising them into a campaign movement?

​Throughout history, students have played a key role in the social and political landscape of Venezuela. The Venezuelan Student Movement is a reflection of the voice of the people. I was always been interested in actions that encourage political representation and expression of civic duty. In 2014 when I served as Secretary of Foreign Affairs of my university we developed a campaign called "Debemos ser más" (We need to be more). This campaign was a way to call the attention of the student community to the necessity to do more if we wanted a better future. A lot of young students entered the movement, which transformed itself into a massive campaign demanding democracy and reconciliation.
What actions do you take to ensure that protests are non-violent and how important is this to the public reputation of those taking part in such events?

​​The peaceful ​element is the key driver of legitimacy for the Venezuelan Student Movement. Society sees a movement united with a common purpose and with a philosophy ​that reflects our republican heritage, and that is the main reason for their support and involvement in the struggle. There must be an understanding of what a protest means. Those involved need to be clear in strategic planning for a goal because, without that, ignorance may turn into violence.
How has your experience as an award-winning debater improved your abilities as a campaigner?

​Debating techniques have been of deep help when I have encountered myself in a leadership situations. Debating competitions give you understanding of structuring your ideas in a way that people can understand them, and most importantly, relate to them. The World Debating Championship ​in Spanish helped me develop the capacity to build logical argument in a very short amount of time. The Human Rights moot-court competition helped me broaden my scope of knowledge. Debating techniques help you transmit a message with assertiveness and inspiration, and so fulfill your objectives as a campaigner.

How has participation in One Young World been of benefit to your campaigning?

​One Young World was a life-changing experience that contributed deeply to my learning of ways and means to achieve my objectives. The opportunity of talking about corruption in our country was a way to raise awareness of our situation to the most prestigious youth forum in the world and a way to connect with other leaders fighting against corruption and for democracy in their countries​. Understanding the importance of entrepreneurship and Sustainable Development Goals was the perfect foundation for what would become a project to link, train and promote youth participation in social development and citizenship. That project is 1001 Ideas Para Mi País (1001 Ideas For My Country) which has positively impacted on the lives of more than 3000 young people in Caracas.

In what ways can Ambassadors help?

​It is important to raise awareness of our situation in different forums such as One Young World, in parliaments, governments and other institutions that may help hold accountable the people guilty of our current problems. But it is equally important to help young Venezuelans in their efforts to achieve democracy and reconciliation, through the sharing of good practices in order to ensure the future we all want.