In an effort to further share the incredible work of the OYW Ambassador community, we've launched our monthly list of top projects you need to know about.
The OYW network is all about collaboration - so please get in touch if you're interested in learning more or joining forces with any of the Ambassadors listed. Remember, if you log into your OYW profile, you can email them directly via the messaging button. Just go to their OYW profile and you'll find the button located on the bottom left. You must be logged in to do this.
Want to be featured on next month's list? Contact your regional Coordinating Ambassador - full list here.
Red Centroamericana y del Caribe para el Servicio Público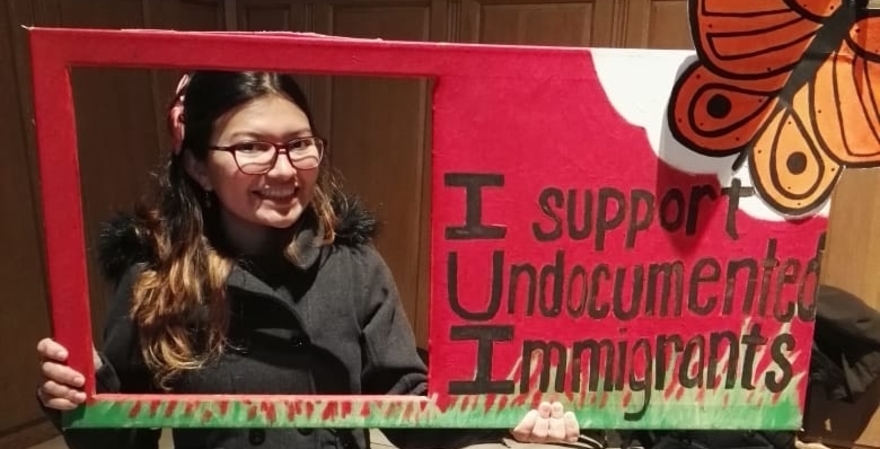 Karla is the co-founder and Regional Coordinator for Red Centroamericana y del Caribe para el Servicio Público. The organisation works with young people in Central America to encourage them towards public service, cultivating their leadership potential. It currently operates in El Salvador, Guatemala, Honduras, Nicaragua, República Dominicana, Costa Rica and Puerto Rico. The organisation identifies enthusiastic young people and encourages them to create social change in their local communities. Karla helps to fight for the rights of Central American migrants and refugees. This includes undocumented migrants in the United States, LGBTI people, women and children. The organisation helps to provide advice and humanitarian assistance to migrants and asylum seekers in need. 
Connect: Facebook | Twitter | Instagram | Website
Prospect For Girls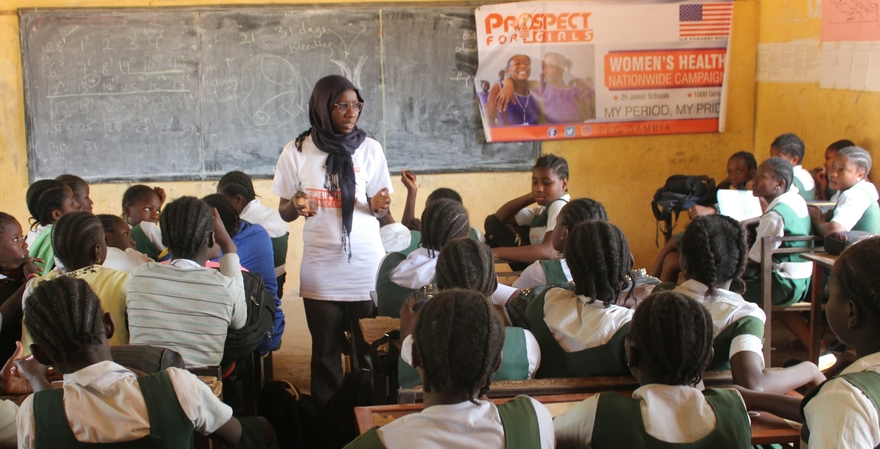 Fatoumatta is the co-founder and Program Manager of Prospect for Girls which, in 2018,  trained 30 young Gambians on business and entrepreneurship skills. The not-for-profit runs a women empowerment project which provides women and girls with vocational skills training such as tailoring, driving, food services and graphic design. Fatoumatta has also implemented a nationwide women's health campaign called "My Period, My Pride" which has empowered 1000 women through health education on NCSs (non-communicable diseases) and on sexual and reproductive health issues, as well as addressing human rights issues.
Fatoumatta was the One Young World 2018 OFID Award winner and was awarded with a €5,000 grant to support her development work.
Follow Prospect for Girls on Facebook.
SocialGenomics MOONSHOT
Susanne founded SocialGenomics MOONSHOT, a smart social network which aims to reinvent access to healthcare for patients with rare and undiagnosed diseases. Susanne's team is building an AI powered genomics tool immediately connects people who are running out of options to real world patients, treatments and clinical trials., So far, SocialGenomics MOONSHOT has connected over 1,000 patients around the world. SocialGenomics MOONSHOT won the 2019 Access to Healthcare Award.
Susanne is also the founder of the Global Human Genome Foundation, a non-profit intended to create global awareness about self-ownership over genomic data and the ability to share this information with scientists as a human right. 
Find out more about SocialGenomics MOONSHOT on the website, or connect with Susanne on LinkedIn
Train to Change the World
Zermeena runs Train to Change the World (TCW) alongside her family. The group provides free fitness training for the local community, such as running drills and strength training, with the aim to promote living a healthier lifestyle. Zermeena leads by example, running her first 10km race to raise money for people with disabilities. After attending the 2018 The Hague Summit, Zermeena was motivated to launch "My Legend" which offers free training in spoken English to women and girls in her community.
Follow TCW on Facebook.
Information Forum for Eritrea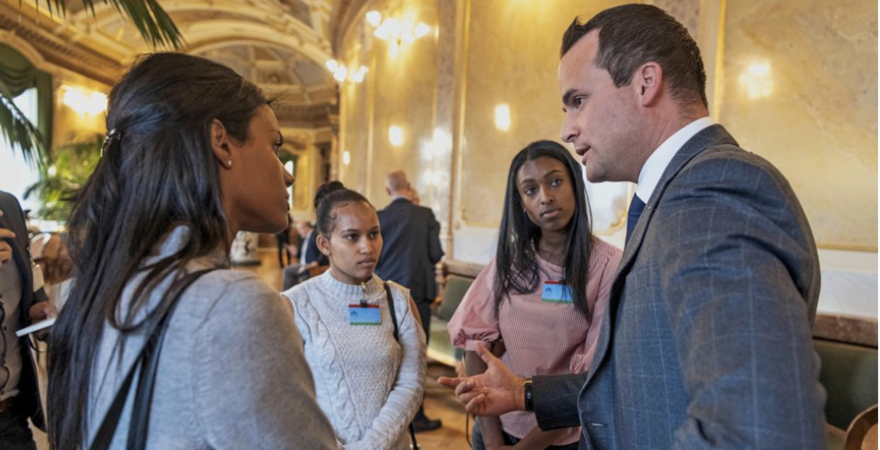 Veronica founded the Information Forum for Eritrea (IFE) to promote a better understanding of Eritrea in Switzerland where many Eritrean refugees have settled. The organisation does this by promoting a better understanding of the challenges existing in Eritrea, as well as serving as a point of contact to many Swiss decision-makers and journalists as it works on shaping their opinion on Eritrea and Eritreans. As a result of her advocacy work, Veronica was invited by the President of the Human Rights Council to take part in an enhanced interactive dialogue amongst high level officials.
Find out more on the IFE website.
Harvest Craft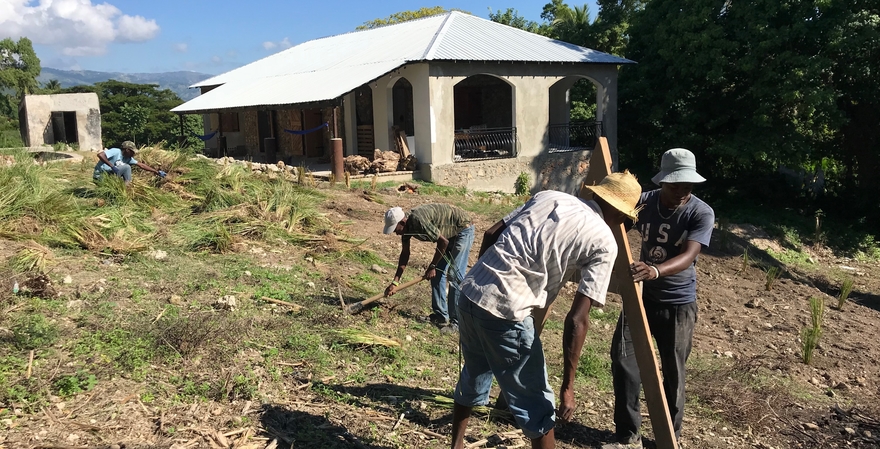 Geoffrey is the Chief Development Officer of Harvest Craft, a humanitarian organisation that is passionately dedicated to the development of permanent, communally based, sustainable food solutions for underprivileged and developing communities around the globe. The organisation primarily operates in Haiti, prioritising deep impact in one country over shallow impact around the globe. Geoffrey was one of 400 young leaders that attended the 2016 One Young World Environmental Summit in Arizona.
Connect: Facebook | Youtube | Instagram | Website
7. PJ Mistry, The Netherlands
Action Accelerator
PJ attended the 2017 Bogotá Summit, where she connected with like-minded Ambassadors from Enactus and the Circle of Young Intrapreneurs to create the Action Accelerator programme. This was a day long hackathon to turn ideas into action to help achieve the UN Sustainable Development Goals. Participants were split into teams of six to work on pre-selected ideas under the leadership of the team Idea Captain and the support of an executive mentor. Of the ten teams, four are then selected to pitch to an audience of 3,000 in only 77 seconds, gaining further visibility for their projects. These project ideas have subsequently been actualised, creating positive social impact in cities around the world. Examples include VerBem, a startup that has sold 35,000 pairs of affordable eyewear to minimum wage workers in Brazil, and Bamboohay, which replaces plastic straws with bamboo straws and has prevented the use of 63 million single-use plastic straws.
Learn more about the Action Accelerator here.
MediterraneoLimpio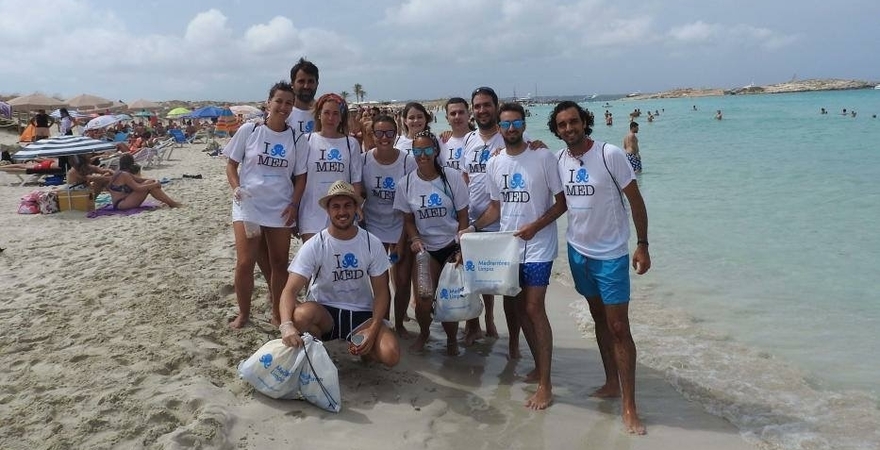 Ruben co-founded MediterraneoLimpio, an initiative that aims to raise awareness about the impact that waste and plastics have on our oceans to almost 2,000 followers on social media. Their flagship project is the Eco Sail Week, a week of active ecotourism where participants tour the busiest beaches around the Mediterranean, carrying out clean-up campaigns and raising public awareness to hundreds of beach attendees.
Connect: Facebook | Twitter | Instagram | Website
9. Yen Vo,  Australia
DSM
Yen is a Business Manager at DSM. As part of her role at the organisation, Yen co-founded a project to improve nutrition and public health in the Pacific Islands. Yen's team did this by collaborating with businesses to supply fortified rice which uses an extrusion technology to add micro-nutrients such as vitamins and minerals to rice, a staple food in the Islands. Following her attendance at the 2018 Summit in The Hague, Yen was inspired to start a sustainability team with her coworkers at DSM Oceania to educate customers about DSM's corporate sustainability initiatives. She is also hoping to start a project to explore ways of reducing air pollution in India. 
Volentix
After attending the 2013 Summit in Johannesburg, Ioanna was inspired by Kuwaiti delegate Mohammad Almunaikh who spoke about the importance of young voices in upholding democracy. Ioanna subsequently set up two companies that work to enhance democracy by making information accessible. Volentix uses blockchain technology to build a decentralised ecosystem to safely store digital assets. This can help to protect assets for people facing exchange rate uncertainty or geopolitical uncertainty by keeping their money safe regardless of what happens to their local country or economy.
Connect: Facebook | Twitter | LinkedIn | Website
Global Arena Research Institute
Global Arena Research Institute is an independent research organisation that monitors the effects of globalisation and uses artificial intelligence (AI) to facilitate social and political advancement. The data and analysis compiled by Global Arena Research Institute can be used by policy makers, intelligence agencies and governments, as well as research organisations and academic institutions. The Global Arena Research Institute uses big data to map and correlate flows of energy, migration, economic activity, security, trade and society. The purpose of this is to progress social science by increasing the reliability and availability of data that can reduce the reliance on conventional wisdom and help academics and policy makers to make more informed decisions. The organisation also hosts The Next 100 Symposium, it's flagship event that brings together the most progressive minds in the technological and computing fields with influential social scientists and thinkers to discuss rising challenges to the global order. The Next 100 Symposium 2019 will be held in Prague in November this year.
Connect: Facebook | Twitter | LinkedIn | Website | Youtube
Awaken Love Channel
Laura co-founded the Awaken Love Channel alongside fellow Ambassador Fernando Rangel as an inclusive platform with the goal of spreading positive news. The first project showcased was a collaboration with the charity TETO, which constructs emergency housing in low-income communities. The Awaken Love Channel has also run awareness campaigns on the Sustainable Development Goals to spotlight good work in each area and to encourage engagement with the work being done to progress each goal. Fellow Ambassadors Guilherme Sperandio & Rafael Angelo have also contributed to the Awaken Love Channel.
Conservation Music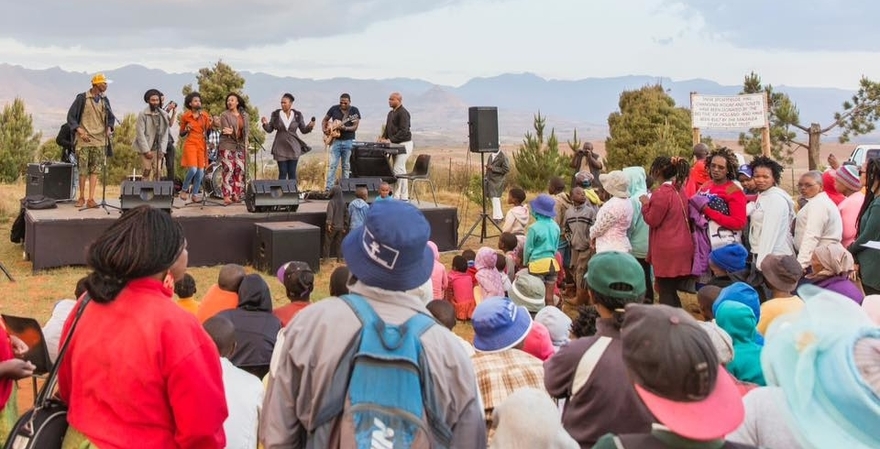 Alex founded Conservation Music in 2015 to educate people about environmental issues through the medium of music. Musical storytelling can be an effective way to really engage with audiences by connecting with them emotionally to understand the potential negative impact of environmental degradation. Conservation Music works with local musicians to produce eco-minded songs and music videos for distribution through radio, TV, online and through established networks. The organisation also develops classroom resources, hosts workshops and live events, and identifies talented young leaders to further mobilise the youth. Operating in Lesotho, South Africa, eSwatini, Botswana, Zambia, Zimbabwe, Malawi and Tanzania, Conservation Music helps to educate people about the environmental risks present in their local communities. This increases awareness and encourages targeted action to prevent climate change.
Connect: Facebook | Twitter | Instagram | Website | Youtube
 BP
As a BP employee, Innandya has initiated two projects: Low Carbon Culture with the BP Global team, and BP Green in coordination with BP Indonesia Leadership. 
Low Carbon Culture is a pilot project to reduce CO2 emissions in BP offices, with plans to inform best practice and eventually resulting in a future group-wide site CO2 reduction plan. The pilot project aims to increase employee engagement through friendly competition to reduce emissions with the aim of embedding a 'low carbon culture' in BP offices worldwide.
BP Green Indonesia aims to improve building waste management by creating a cultural shift to reduce the amount of waste produced, saving energy in the process. BP Green Indonesia has launched it's first campaign called 'No Plastic is Fantastic' in February 2019 with the aim of eliminating single-use plastic in BP Indonesia offices.
Both of these projects strive to increase environmental awareness and consumer consciousness around energy to reduce emissions.
Institute of Partnership and Sustainable Development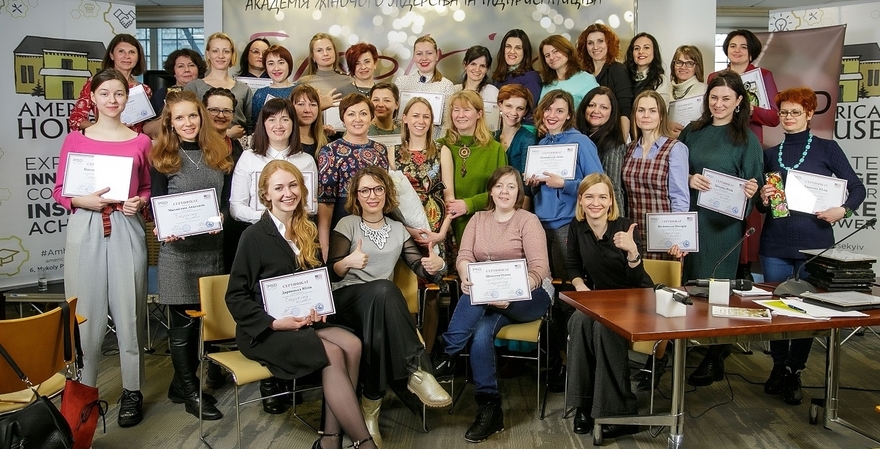 The Institute of Partnership and Sustainable Development (IPSD) is an NGO that strives to encourage entrepreneurship, technical innovation and social progress to contribute to sustainable development in Ukraine. IPSD does this through a wide range of programmes and projects.
IPSD runs a Women Empowerment Programme to eliminate discrimination against women and girls and to further gender equality. This includes the Woman2Woman Mentorship programme, where 1,300 female activists were mentored by inspiring women. The International Inspiring Women Forum was held in 2017 to bring together exceptional women and encourage high aspirations. IPSD also works to safeguard democracy in the digital age by protecting civil society organisations from online interference. Daria founded the Digital Academy for Civil Society, to educate people about media and information technology to bridge the knowledge gap. The Institute has also run information campaigns to educate activists and journalists about digital security and hosted digital forums as open platforms for exchange between civil society organisations, business and government bodies. Daria also founded the International Trust Camp to increase understanding on conflict resolution and human rights. 
Find out more about the Institute of Partnership and Sustainable Development on their website.
Image