Civil rights organisation Kompass and development organisation Cordaid have supported 5 young leaders to speak at the One Young World 2018 Summit in The Hague. These five young leaders are working to improve human rights, delivering high impact initiatives across The Netherlands. They will speak about their work and experiences, sharing a stage with influential campaigners including Terry Crews and Naomi Campbell.
For Cordaid and Kompass "human rights always start in your back garden". As well as being a theme for one of the five Plenary sessions, The Hague Legacy Initiative will also focus on human rights and the creation of "The Hague Youth Declaration on Human Rights in Action".
Meet the 5 young leaders, supported by Cordaid and Kompass, who will speak in The Hague this month: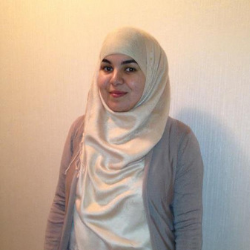 Ibtissam Abaaziz is the founder of Meld Islamofobie, a citizen initiative to map, analyze and publish cases of Muslim discrimination in the Netherlands. She is a PhD Candidate in Sociology at Erasmus University Rotterdam and lives in The Hague.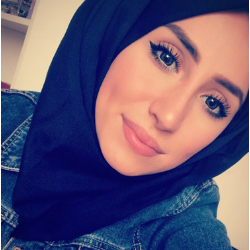 Zina Bankasli was a participant in the leadership program Nothing About Us Without Us of Kompass. She is a student in at Hogeschool Rotterdam, a peer coach to newcomers and an intern at Unilever. Zina is an advocate for Syrian refugees to get a job. She liaisons with big corporations in order to reach this goal. Craftsmen have a special place in her heart.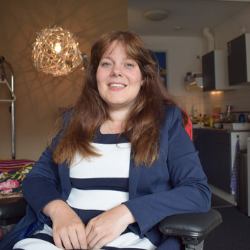 Amber Bindels is a student in philosphy and one of the co-founders of Wij Staan Op - Iedereen is Gelijk in het Anders Zijn. This citizen initiative highlights disability rights and accessibility. The movement was extremely successful in persuading the government to drop earlier plans to lower the minimum wage for people with disabilities.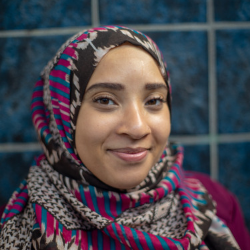 Sanaa Abarghaze is a campaigner in the WTFLex campagne of FNV Young & United. Young & United challenges against age discrimination and the job insecurity of young people with flexible contracts.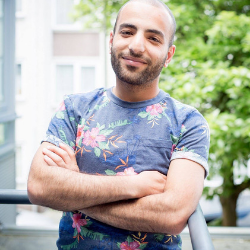 Akram Alsaud was a participant in the leadership program Nothing About Us Without Us of Kompass.He is a student in Architecture at TU Delft and the founder of The Syrian Association for Preservation of Archaeology and Heritage. A major driver for his current activities is to avoid that Syrian refugees are being send back to an unsafe country.
Within One Young World, Kompass and Cordaid are committed to the conference legacy: Bringing Human Rights Home. Want to know more about this legacy? Click here.