"You walk among the people and everyone is kind, offers help and you engage in constructive discussions," says Radu Berevoescu, 28, talking of his participation in Romania's remarkable street protests. "Everything makes you feel that are in the right place, supporting the right values."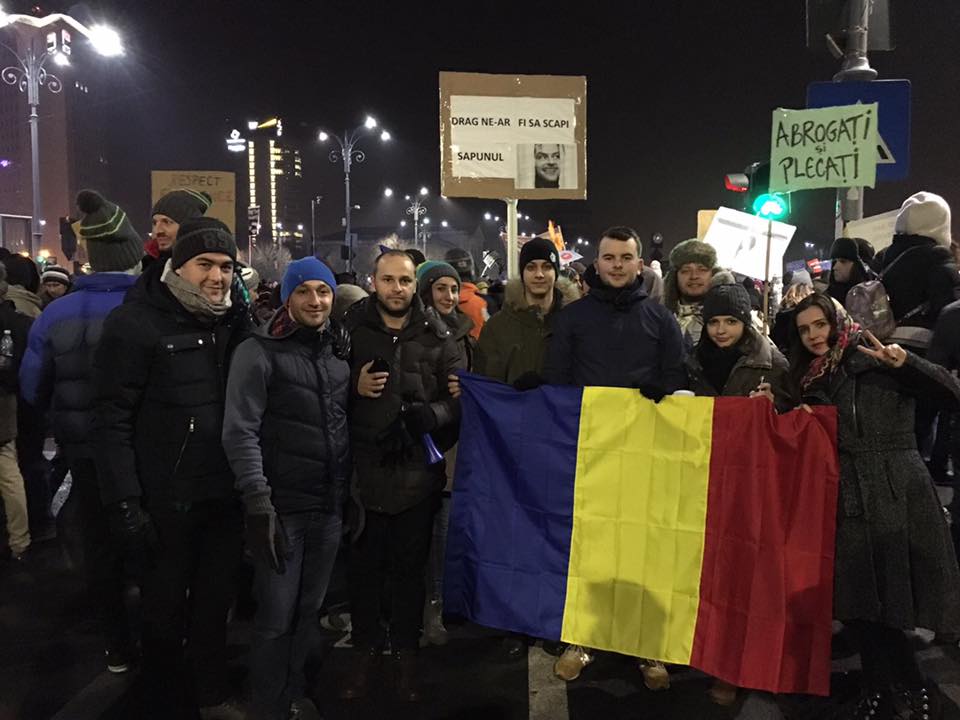 A spontaneous popular response to new legislation designed to shield politicians from prosecution for corruption, the demonstrations have forced the newly elected Social Democratic Party (PSD) into a climb down over proposed changes to the law on corruption.
Berevoescu, a One Young World Ambassador, has been participating in the protests with his friends. "I am very proud to see so many smart people fighting together for the right cause," he says.
Video footage has gone around the world showing protesters using mobile phones to light up the sky in Romania's national colours. "These protests are notable for being peaceful, having a satirical approach, using technology, such as lasers and video projectors, and [exploiting] social networks for getting the message out there" says Berevoescu, who works as FP&A Manager for PepsiCo, covering Central Europe and Great Balkans.
The protests are the largest public demonstrations in Romania since 1989 when a popular uprising led to the fall of the communist regime of dictator Nicolae Ceausescu.
They began in response to a controversial decree intended to amend the Penal Code and decriminalize cases of official misconduct in which financial damage is valued at less than 200,000 lei (€44,000/US$47,500). The PSD leader Liviu Dragnea, who was forced to propose the dropping of the amendment (subsequently announced by Prime Minister Sorin Grindeanu), is facing charges of defrauding the state of €24,000. Romania's Justice Minister, Florin Iordache, has resigned.
The protests, which have seen as many as 600,000 on the streets, are also public statements in support of democracy and Romania's relationship with the European Union. Other reforms are being demanded. "We want more," says Berevoescu. "We want the politicians to serve the people and help the country progress, rather than ruling in their own interests and sacrificing our future."
Another Romanian One Young World Ambassador, Maria Antip, 27, says she is "humbled" by the scale and message of the protests, which she hopes will usher in a new era of civil activism.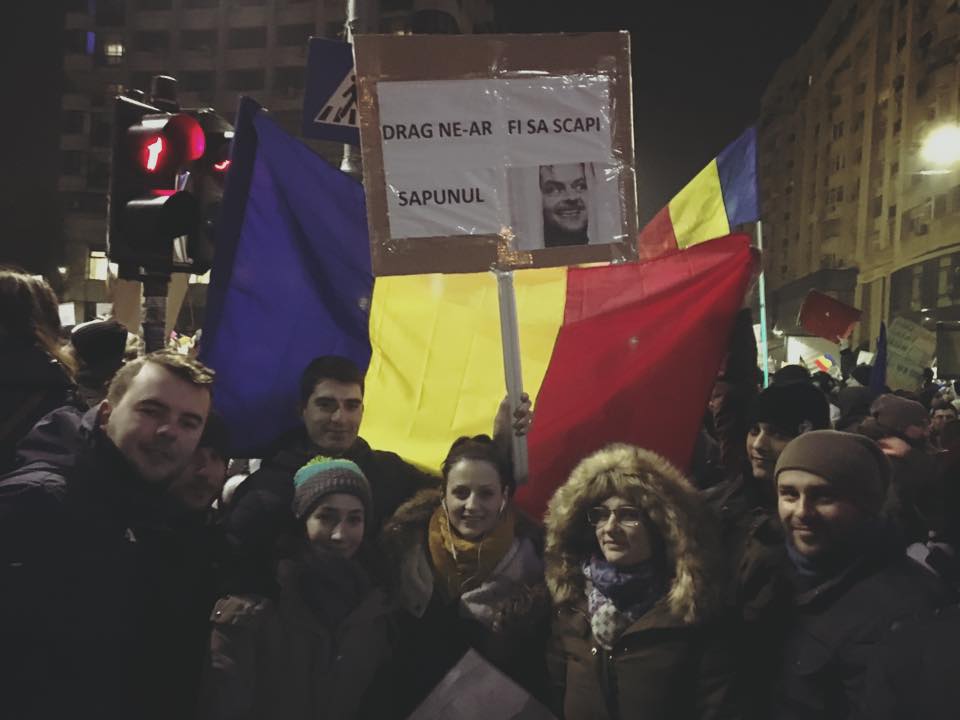 "What at first seemed to be one of countless political squabbles in a country struggling with the crippling legacy of a totalitarian regime, which still plagues our judicial institutions and the media with strong partisan interests, managed to garner media coverage around the globe and incite opinion from world leaders," says Antip, an international development professional specialising in sustainable agriculture, who has not personally participated in the demonstrations.
"I am humbled by the symbolism of a record number of my countrymen and women standing up for their beliefs. I can only hope that Romanians will look beyond the anticorruption narrative and learn to celebrate their differences of opinion, mobilize around a range of causes and build upon this budding civil activism in order to begin growing and grooming the leaders we deserve."