In an effort to further share the incredible work of the OYW Ambassador community, we've launched our monthly list of top projects you need to know about.
The OYW network is all about collaboration - so please get in touch if you're interested in learning more or joining forces with any of the Ambassadors listed. Remember, if you log into your OYW profile, you can email them directly via the messaging button. Just go to their OYW profile and you'll find the button located on the bottom left. You must be logged in to do this.
Want to be featured on next month's list? Contact your regional Coordinating Ambassador - full list here.
Barclays
Paolo works for Barclays where he champions gender equality and universal accessibility as part of his work in the Diversity and Inclusion team. Paolo strives to spread awareness, understanding and inclusion around gender equality and disability equality. As part of this work, Paolo organised the first Barclays event on Asperger's syndrome and dyspraxia. The Barclays executive team fully endorses and sponsors the Barclays HeForShe male allies programme and the Barclays disability programme. Paolo's passion for gender equality goes beyond male allyship, by highlighting how to get more men involved in the gender equality debate and in particular how women can encourage men to be involved to further the fight for gender equality.
Read more about Paolo's work here.
Kilometro Uno
Orlando is the founder and director of Kilometro Uno (Km1), an organisation that works to protect and preserve the oceans. Km1's main goals are to raise awareness about ocean health through prevention programmes, and to conduct ocean clean-ups with young people to further conservation efforts. Km1 runs a series of conferences and workshops, impacting more than 2,000 students each month. The organisation runs on a self-sustaining model, where private sector partners commission training and education sessions which fund all other activities. These training sessions encourage circular economy principles and advocate for the elimination of single use plastics. Km1 also manages regular beach clean-up operations, preventing 1,000 lbs of waste from entering the ocean each month.
DSGC Unites to Design a Sustainable Future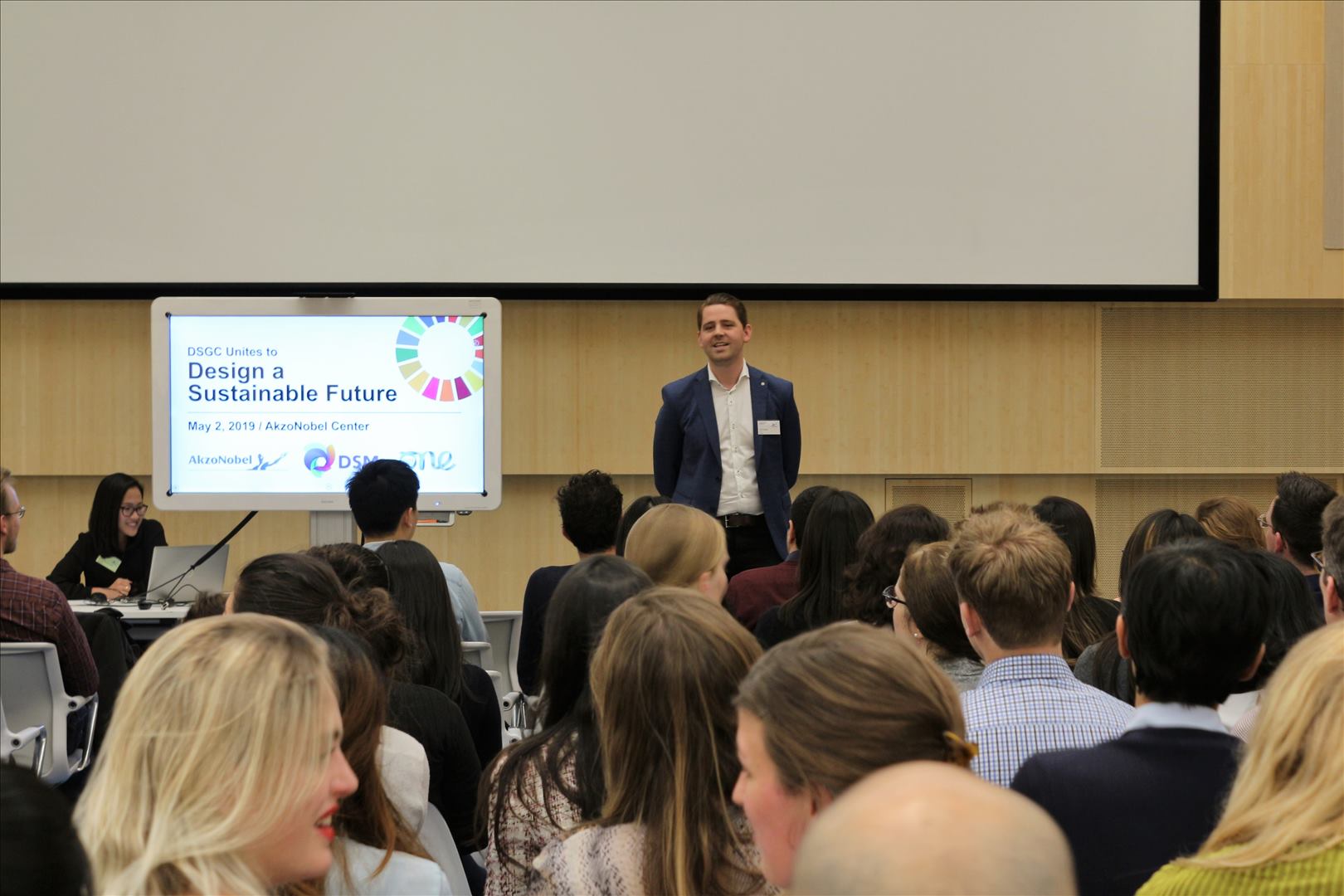 Jessica and Roberta joined forces with fellow AkzoNobel OYW Ambassadors Trang Do and Yiling Zhang to connect young professionals from the Dutch Sustainable Growth Coalition (DSGC) corporations to host an event centred on establishing partnerships and finding meaningful solutions for specific SDG challenges. The event, DSGC Unites to Design a Sustainable Future, invited Ambassadors from various companies to collaborate and innovate for SDGs 7 (Affordable and Clean Energy), 11 (Sustainable Cities and Communities) and 13 (Climate Action). DSGC and OYW communities came together to ideate solutions on increasing green energy, addressing housing problems, reducing food waste and reducing carbon emissions in The Netherlands. Jessica, Roberta and the team will then follow up with each solution to track progress where possible. As a result of the event young professionals were made more aware of the SDGs and the challenges relevant to The Netherlands, inspiring them to bring the knowledge and insights back to their own companies.
Pupils to Professionals
Novartis OYW Ambassador Shuwel founded the Pupils to Professionals initiative to give young people around the world the opportunity to gain skills and build network through first hand work experience placements. Students aged 15-17 from underprivileged backgrounds are enabled to access work experience opportunities that may have been difficult to secure otherwise. The programme was initially targeted at British students to give them a taste of professional working life at the Novartis office in Switzerland. Shuwel attended the One Young World 2018 The Hague Summit, where he connected with fellow Novartis employees from offices across Sub-Saharan Africa. After sharing his experiences with Pupils to Professionals with them, these colleagues joined forces to replicate the project in their respective offices in Nigeria, Kenya, Ghana and Germany. Since 2014, 32 students have undertaken work experience placements through this programme. Students are connected with employees and managers from a range of departments, and have had the opportunity to be connected with a Global CEO. Shuwel and his team have plans to expand the initiative to more Novartis offices across South America, Asia and Europe, offering the placements to promising students from disadvantaged backgrounds.
Learn more here and follow on Instagram.
Coca-Cola
Jesse attended One Young World 2017 Bogotá as a Coca-Cola delegate and 2018 The Hague as a Returning Ambassador. After being extremely inspired in Bogotá, Jesse immediately travelled to Puerto Rico to assist in disaster relief efforts following the devastation from Hurricane Maria.  Upon returning home to the U.S., Jesse worked with her fellow OYW Coca-Cola Ambassadors to present opportunities to senior leadership including an idea around dedicated time off for employees to give back to their communities. Following this presentation, U.S. based Coca-Cola employees are now granted paid time off to volunteer per the company's new policy.
Continued to be inspired by her OYW experience, Jesse ignited positive change around her and was recently awarded by the Women's Foodservice Forum as a "Change Maker" for modelling inclusive leadership behaviours that support gender equity while making a difference in her organization, its employees and the industry.
Jesse attributes her OYW experience as the catalyst for her to pursue and be selected for her most recent role on the Community & Stakeholder Relations Team at Coca-Cola.  In this role, Jesse works to connect, strengthen and empower the community specifically in the areas of Women Empowerment and LGBTQ Equality & Inclusion. She leads the 5by20 initiative in the U.S. where The Coca-Cola Company has made a global commitment to enable the economic empowerment of 5 million women entrepreneurs by 2020.  Through this initiative, she is helping women overcome barriers to business success through digital resources, live workshops, and more tools made possible in collaboration with strong partnerships across the country.
Jesse is pursuing her Executive MBA at Georgia Tech this fall and celebrates being a first-generation college student with a mission to accelerate social leadership globally.  
Aviorgreen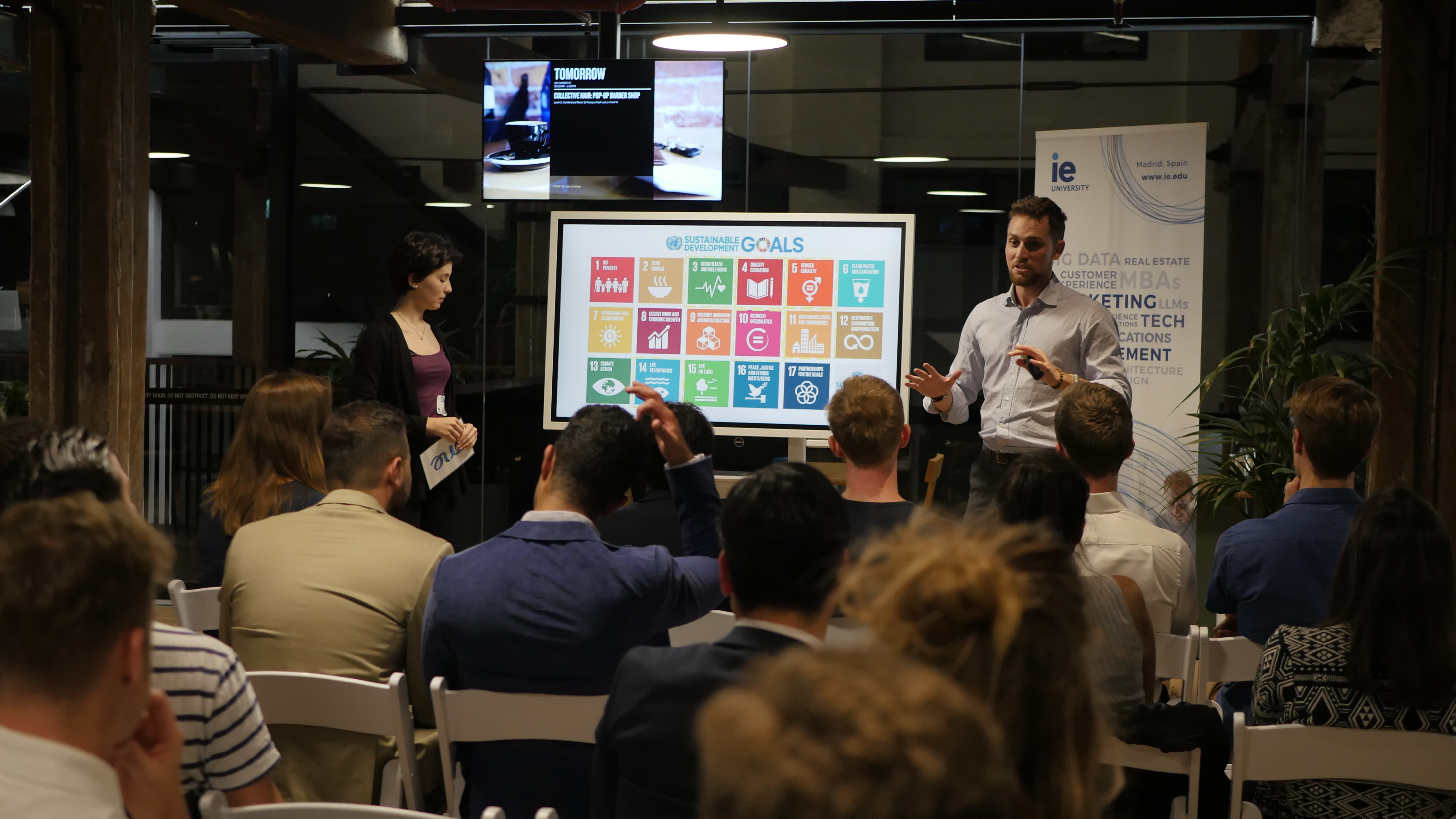 Franz attended the One Young World 2018 The Hague Summit where he was inspired to create a new initiative. Drawing on his background in the oil and gas industry Franz started Aviorgreen, a consultancy linking waste cooking oil collectors with oil and gas companies to produce biofuels with less environmental impact. The main goal is to facilitate business purchase and trade environmental commodities for compliance and voluntary purposes. Aviorgreen works internationally with leaders of the bio-fuels market, oil refineries, biomass power plants and traders. As well as this, Franz also co-organised an event to help connect universities and social entrepreneurs with young professionals to share their skills and resources in a mutually beneficial exchange. The Social Impact Night was hosted by IE Business School in Sydney together with the Circle of Young Intrapreneurs. The event aimed to promote sustainable industrialization and foster innovation, creating new global partnerships for sustainable development.
Discover more here.
Deloitte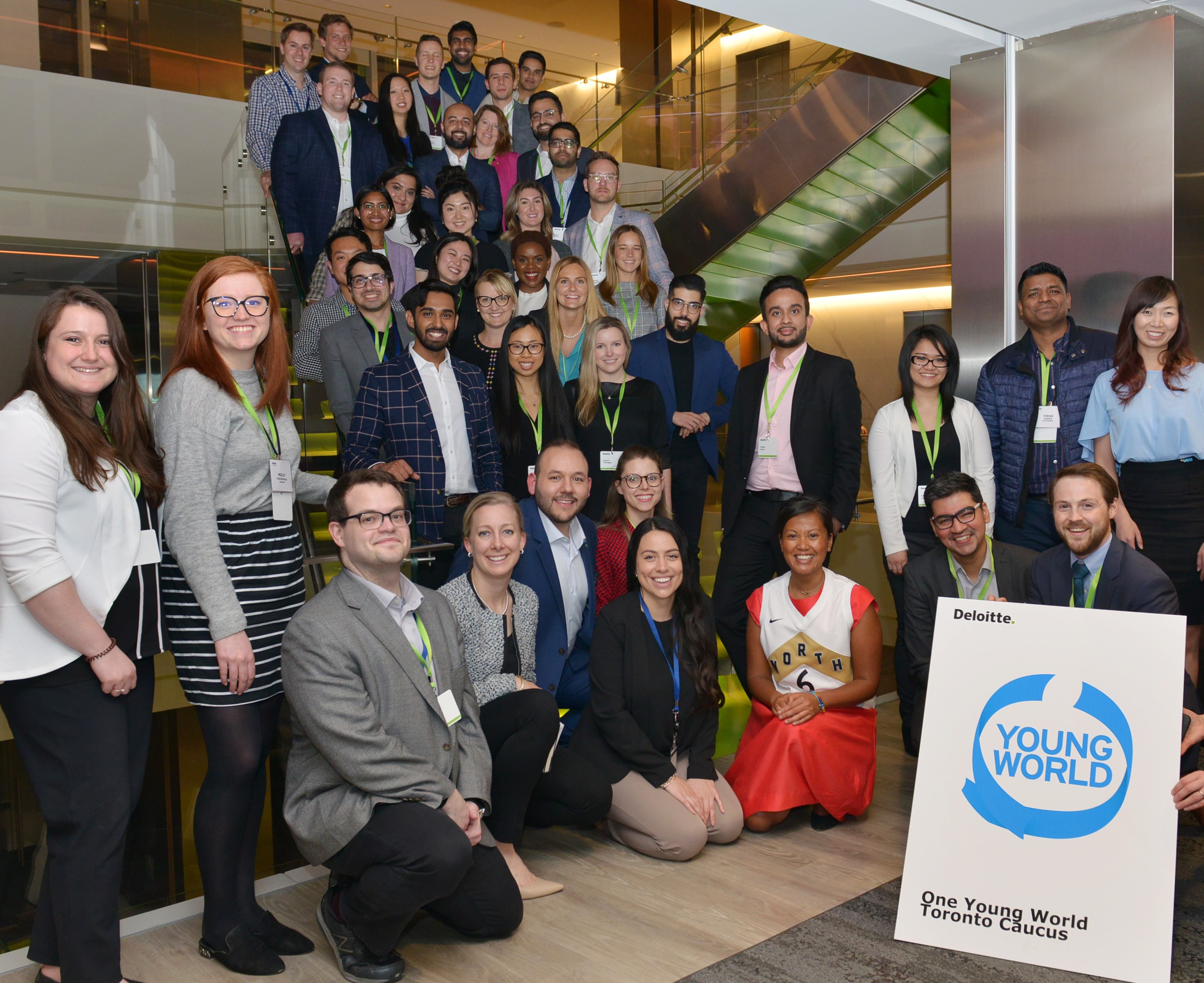 Nick attended One Young World 2018 The Hague as part of the Deloitte delegation. After the Summit, Nick and his colleagues began working to develop a lifelong learning hackathon for young leaders in Deloitte. The hackathon is designed to inspire ideas to promote inclusive quality education and it is due to take place in Summer 2019. This will enable young leaders to run projects aimed at improving how Deloitte departments and practitioners approach lifelong learning. The hackathon will bring people together to help alleviate the skills gap by improving self-wealth and development through learning.
Nick also played a key role in helping to organise the One Young World Toronto Caucus on 9 May, which also focussed on lifelong learning in an effort to lay the groundwork for the forthcoming programme.
KPMG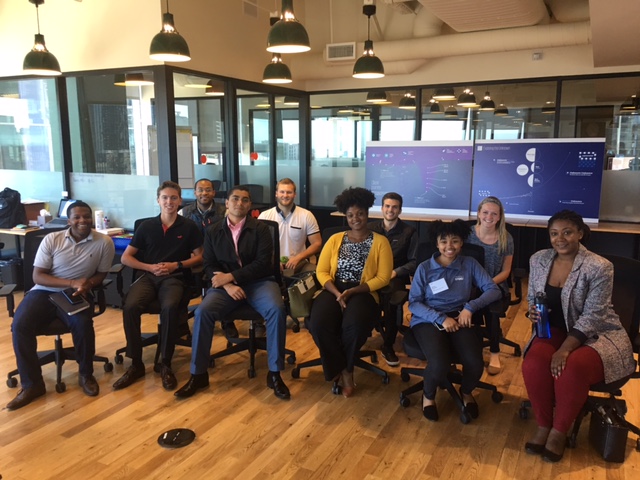 In 2017 Gary co-found an initiative to help give young interns additional exposure and opportunities beyond their day-to-day work at KPMG. Each intern is paired with a professional working in the same area to assist with fostering a network and finding a mentor. Throughout the internship, Gary and his team also organise events to expose interns to different parts of the firm and to learn from the experiences of senior leaders. This programme was born out of the African American Network at KPMG and focuses on the issues faced by young African Americans, although the programme is available to all. The main aim of the initiative is to retain top talent from diverse backgrounds. Through the programme, interns are given a more rounded experience of the working world and are better able to navigate the job market with increased confidence.
Climbing New Ways
Alice founded Climbing New Ways in April 2019 to help connect public school students with young professionals so that they could learn from their experiences and gain careers insights. Climbing New Ways organises group climbing trips with both students and professionals. These young professionals then take the opportunity to share the challenges they faced when entering the job market and how they overcame them. The purpose of the trip is to inspire students, motivating them to further their study efforts and pursue careers that they are passionate about. Hearing about the experiences and early career trajectories of the mentors can help students to better identify viable career paths for themselves.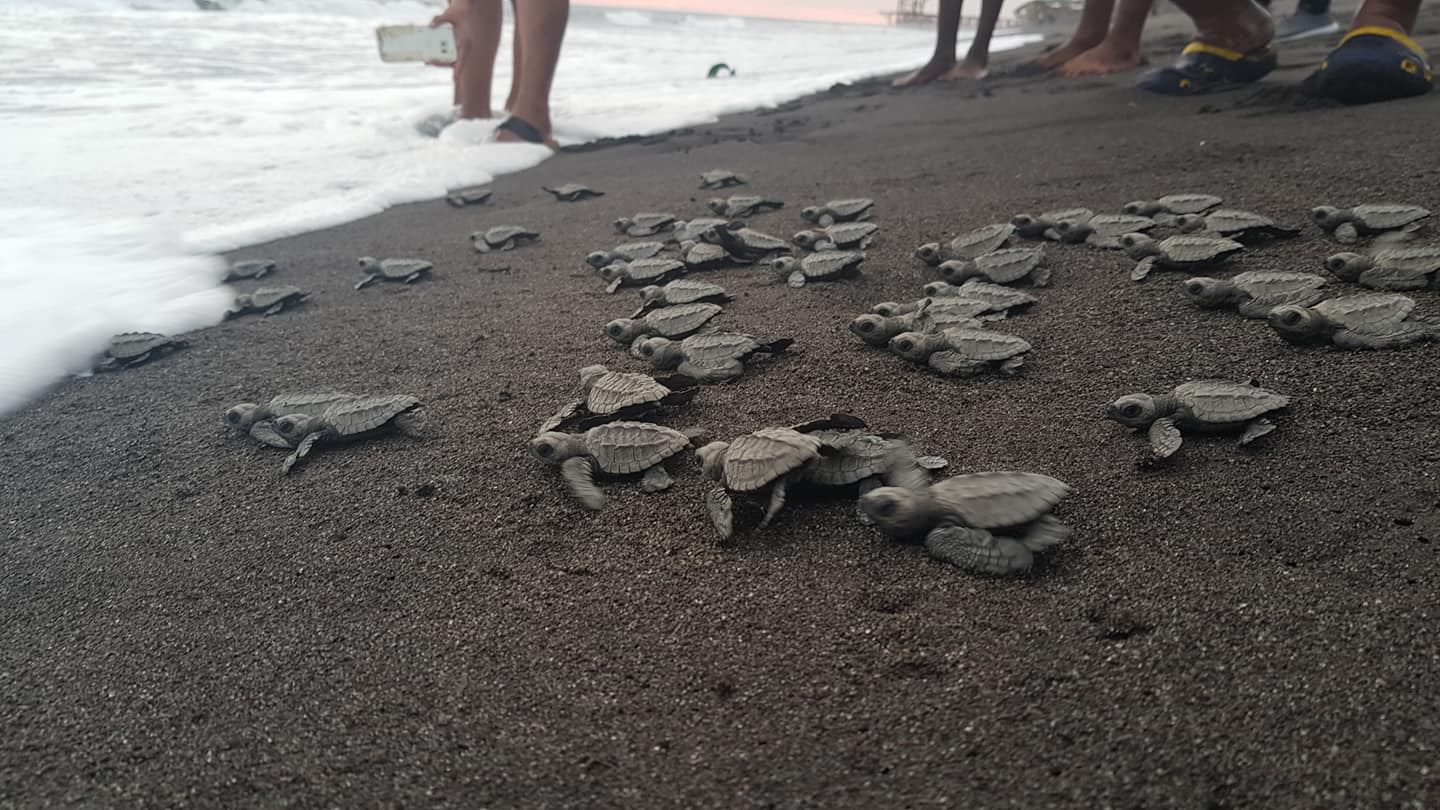 Anderson founded Casa de Áak in 2015 to preserve and protect the endangered populations of sea turtles in Guatemala. Casa de Aak has rescued almost 16,000 sea turtle hatchlings to date. Sea turtles play important roles in the complex infrastructure of the marine and coastal ecosystem, and so it is crucial to ensure that the species continues to thrive and contribute to ocean health. Casa de Áak works to increase the sea turtle population by incubating eggs and releasing them back into the ocean. The organisation also works with the local community to educate them about the importance of sea turtles to the marine ecosystem, and also promotes sustainable tourism by educating visitors about ocean preservation. Casa de Áak hosts public egg hatching and release events so that locals and tourists can observe this incredible feat of nature and also be inspired to do their part for the sea turtles. This has increased tourism to the local area, bringing economic benefits.
Lets Learn Coding strives to promote coding and programming related skills and knowledge to empower young people in Bangladesh. Lets Learn Coding provides education and training on web development, mobile app development, graphic design and digital marketing. Most of these trainings are provided for free to make the skills accessible. Some higher level courses are then charged at an affordable rate to help young tech professionals to further their careers. Lets Learn Coding works to tackle youth unemployment by providing relevant training opportunities that can help young people to enter the job market. The organisation has organised more than 50 workshops throughout the country and has empowered more than 4,000 learners to date. It also supports learners to gain job opportunities and internships. In 2017 Lets Learn Coding worked with 25 school dropouts to teach them web development, subsequently helping them to secure careers in software development.
Follow Lets Learn Coding on Facebook, Twitter and Youtube.
12. Jyoti Menon, United States
Shanti Bhavan Children's Project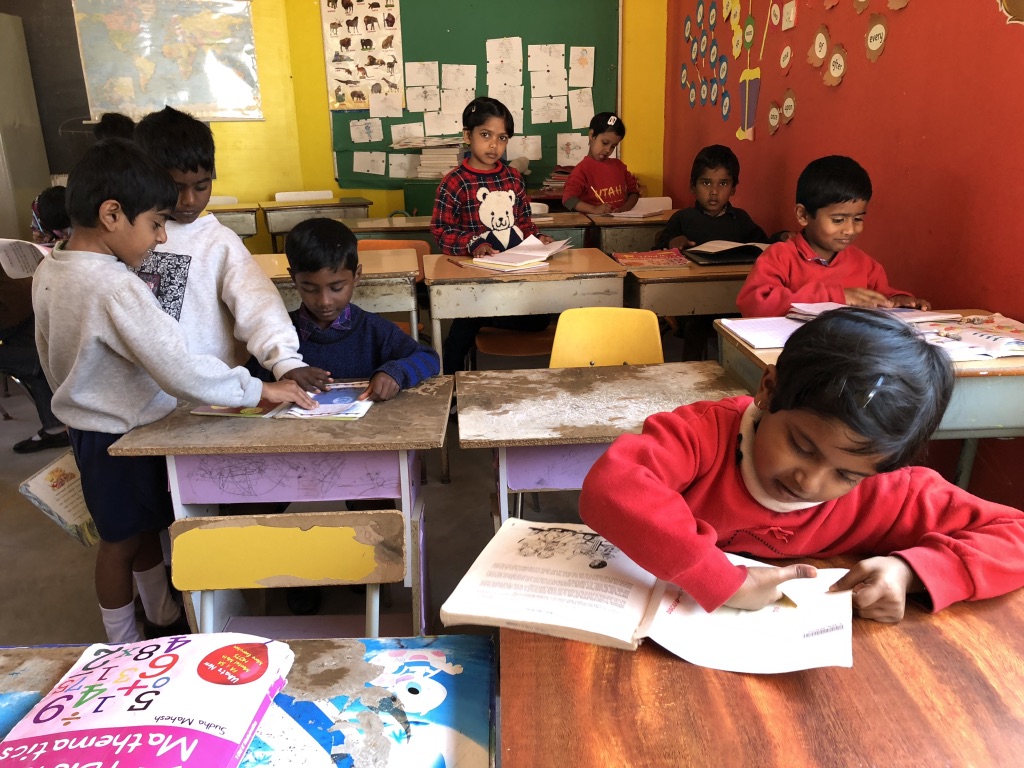 Jyoti is a board member for Shanti Bhavan Children's Project, and organisation that works to eradicate child poverty in India. The organisation provides access to education for the poorest children in India through full time boarding school at a world class school. The idea is to educate these young people, while providing them with community, food, shelter, clothing, and community. This holistic approach thus seeks to break the cycle of generational poverty by enabling children to create a positive change for their families and communities as a result of their educational opportunities. Children aged 4-18 attend the school and are taught the full academic curriculum in preparation for national board exams and given support for college applications. The school also provides funds to allow students to attend college. Students also help to foster the community spirit by helping with the maintenance of the school e.g. helping with chores, supporting younger students, and giving tours to visitors.
Discover more here.
13. Maria Balioz, Russia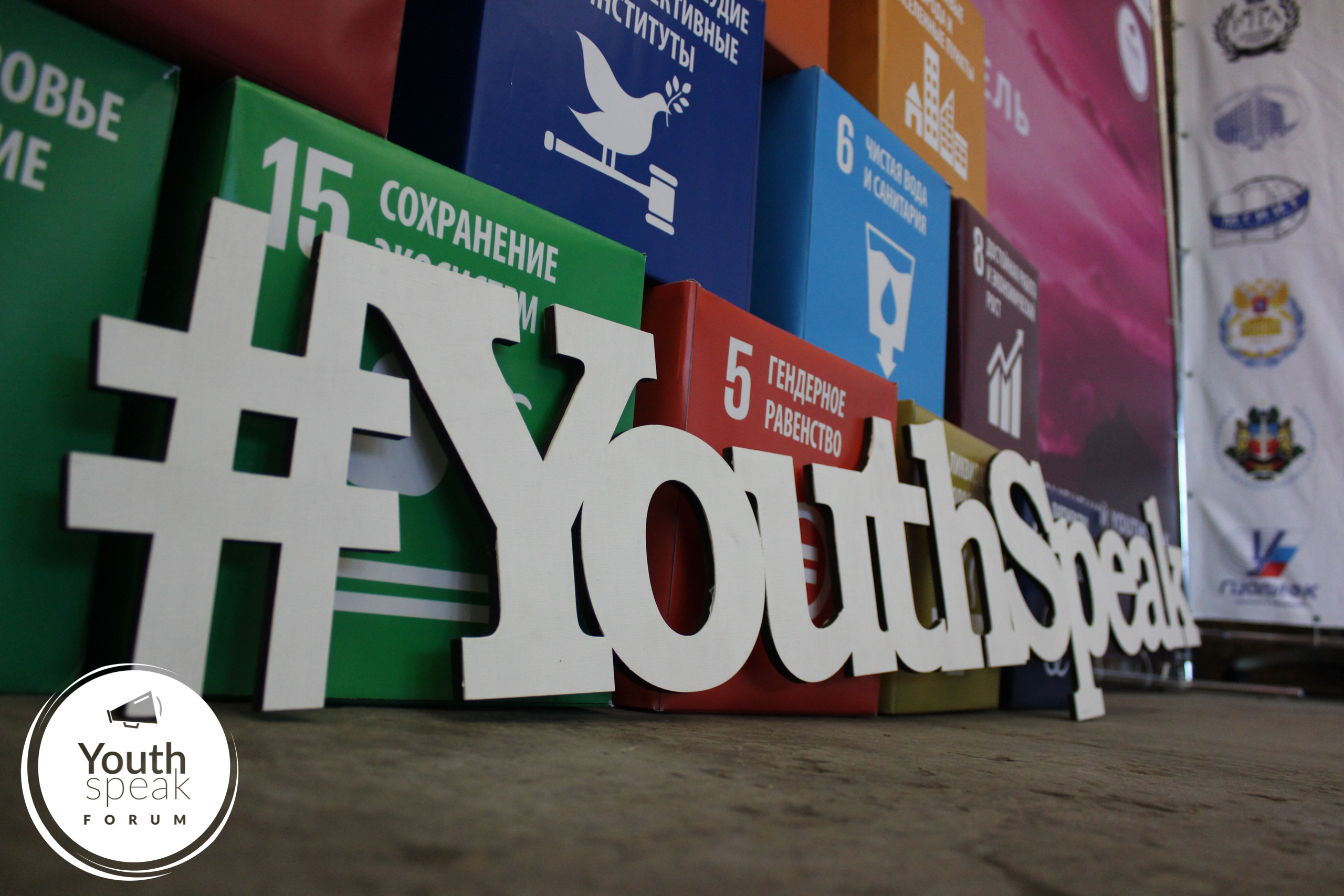 Maria hosts the "Youth Speak Forum", which is an annual gathering of more than 500 young people in Russia. The Forum aims to cultivate young talent by providing a platform for them to share ideas and connect to enact social change. Before attending the Forum, participants engage in a five month long training to draft practical solutions for environmental protection and social entrepreneurship. The "Youth Speak Forum" allows aspiring young leaders to connect with successful business people and diplomats as well as corporations such as DSM and Coca-Cola. Among the speakers were Alexey Borisov, UN representative in Russia, Natalia Beneslavskaya, director of the IKEA Sustainable Development Department, and Diana Salakhova, head of social projects at AIESEC in Russia. Discussions centred on the UN sustainable development agenda, with particular attention given to how Russia can improve on climate change, responsible consumption, fashion and health. 
Find out more here.
Image