1. Gharsanay Amin, Afghanistan, named "2019 Woman of Distinction"
The NGO CSW/NY award recognises leadership in the struggle for gender equality. It is awarded by a coalition of hundreds of NGOs and individuals in parallel with the UN Commission on the Status of Women. At only 22 years old, Gharsanay is the youngest ever recipient of the award.
To read more about the award and why Gharsanay received it, click here.
I am Very Humbled and honored to get the Women of Distinction Award 2019, and the youngest member ever to get such an award from around the world!!! Thank you so very much! This Award means a lot to me https://t.co/QtifpJ9TrO

— Gharsanay IbnulAmeen (@gamin_ug) January 26, 2019
2. Bonita Sharma featured by UNESCO for her work inspiring Nepalese women and girls through education
Since gaining funding from the UNESCO Malala Fund for Girls' Right to Education, Bonita has reached hundreds of people through her Action for Nutrition project.
To read the full article, click here.
3. Danielle Crompton launches £1 million project with Waitrose to find solutions to plastic pollution
Danielle is the driving force behind the new Waitrose initiative to give £1 million of funding to projects addressing plastic pollution.
To discover more about the grant and to apply, click here.
Does your organisation have an idea to reduce plastic pollution? We've teamed with @hubbubuk to launch Plan Plastic: The Million Pound Challenge to fund the most innovative, impactful projects. Find out more about the fund and how to apply here: https://t.co/Vlggbdnk9U pic.twitter.com/lBA81BXZBD

— Waitrose & Partners (@waitrose) January 28, 2019
4. Arash Bordbar, Iran, chosen as an Australia Day Ambassador 
For the second year running, Arash has been invited to be an Australia Day Ambassador. 
5.  Kehkashan Basu, Canada, interviewed on Rogers TV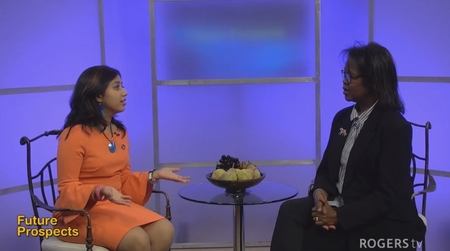 To watch the full video, click here.
6. Meg Zeenat Wamithi to host the first ever spotlight session at "Time To Talk Day"
Time To Talk Day is an event on 7th February which aims to get everyone talking openly about mental health.
Find out more here.
This year's Time to Talk Day is all about bringing together the right ingredients, to have a conversation about mental health. Whether that's tea, biscuits and close friends or a room full of people challenging mental health stigma, the day's main aim is…https://t.co/AaV3jhnXi7

— Meg Wamithi (@Meg_Wamithi) January 12, 2019
7. OYW Ambassadors participated in the inaugural "OYW Day" at Sevenoaks School
The day saw nearly 200 students and over 20 mentors take part in a hackathon to create innovative solutions to SDG 11 and 12.
To read more about the day, click here.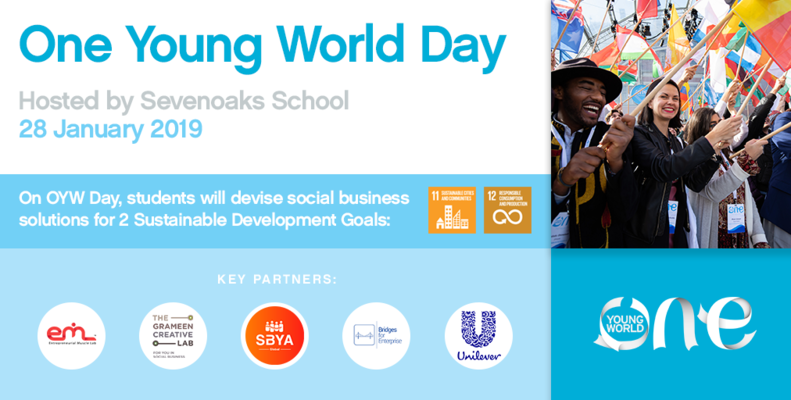 8. Isabelle Kamariza, Rwanda, selected for the Aspen Institute "New Voices Fellowship"
The New Voices Fellowship is a programme designed to aid experts from developing countries and allow them to play a more powerful role as advocates in their respective fields.
We are so proud that our president @solidisa is among this incredible cohort of change makers. @Imbuto @OneYoungWorld https://t.co/GDs28J4Fe4

— SolidAfrica (@SolidAfrica) January 31, 2019
9. Colombian activist Carolina Garcia chosen for expedition to Antartica
Carolina, in a team of 80 female professionals, travelled to Antartica as part of a programme to raise the profiles of women across different fields of expertise. 
Read more here.
10. OYW Ambassadors meet up in Mexico
We had our first 2019 #OYW Meet Up! 

Vintage blue. Vintage because we'll remember this picture for when great things were about to happen. Blue because @OneYoungWorld is in our souls.#OYWMéxico @oywlatino @WesternUnion @TheWUFoundation pic.twitter.com/fVoig7wLfa

— Manuel Moreno (@manumow) January 26, 2019