Ben Conard selected as Adecco's CEO for One Month
Ben, after attending a four-day bootcamp in Jacksonville for finalists of the #CEO1Month competition, has been crowned the outright winner by Adecco's panel of 12 judges. Alongside the opportunity to shadow two Adecco CEOs and to compete for the international prize, Ben has received prize money totalling $10'000 for his organisation.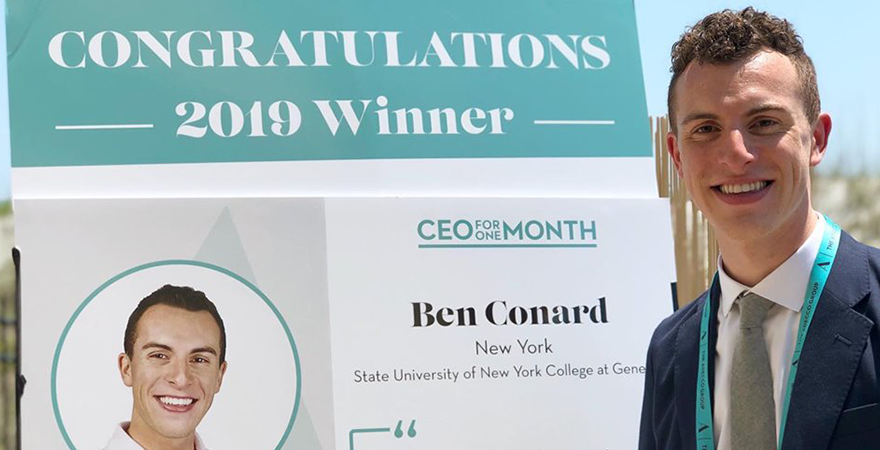 Dr Shakira Choonara co-authors insightful article on youth engagement in global health
In the article published by The Lancet, Shakira advocates for the involvement of young leaders in the discussion on global health. The article references the precedant set by individuals such as Greta Thunberg in environmentalism and Malala Yousafzai in education to indicate that young people are "necessary partners in shaping and implementing effective policies and progreammes". Read the full article here.
Tanjila Drishti speaks on panel at Asian University For Women's 10th Anniversary
During a panel discussion at the Asian University for Women's celebration of their 10th Anniversary, Tanjila discussed the challenges and opportunities posed by a "one-of-a-kind" project run by AUWSF. Said opportunity is a pathway for female, readymade garment workers to pursue a fully-funded bachelors degree at an international university. Watch her statement below.
Belinda Chiu publishes article to publicise the work of Victor Odhiambo
In an article titled "How One Man is Breaking the Cycle of Poverty in Kenya", Belinda documents the work and life of fellow OYW Ambassador Victor Odhiambo. Victor founded the "Garden of Hope Foundation" to address poverty in his community, providing mentorship to young people as well as menstrual hygiene products to alleviate period poverty of female students. Read the full article here.
Rositsa Zaimova espouses the benefits of running on entrepreneurship at TEDxAUBG
Rositsa, in her TEDx speech in Bulgaira, explains the crucial life and business lessons which can be learnt from running a marathon. Rositsa is the co-founder of Dalberg Data Insights, a data analytics company which aims to provide real-time insights that create social and economic value for data-poor countries. Watch the full presentation below.
Sebastian Arevalo Sanchez represents One Young World at the InterAction Council
Sebastian, CEO of Fundación Pasos Libres, was honoured to participate in the 36th Annual Plenary Meeting of the InterAction Council. He attended alongside 40 former state leaders and senior experts to develop recommendations and policy solutions over four priority areas. Sebastian introduced the session exploring "Durable and Ethical Solutions for Migrants and Refugees", which was chaired by the Former Vice-President of Croatia, Vesna Pusić.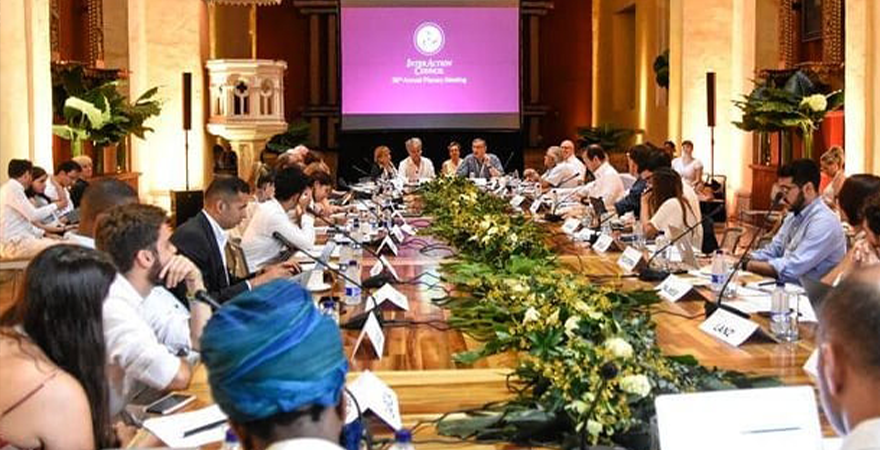 Jesse Breidinger helps to launch innovative Digital Assistant project at Coca-Cola
Jesse is proud to have assisted leading the team behind Coca-Cola's breakthrough internal Digital Assistant. She is increasingly invigorated by how innovative technology can be implemented in problem-solving situations across all areas of business.
Olasupo Abideen speaks at the Peace is Possible Summit
At the Peace is Possible Summit, in commemoration of the UN International Day of Peace, Olasupo was a guest speaker and highlighted the importance of youth empowerment in  reducing violent extremism. In a busy month, he also provided capacity building lessons to unemployed youth, reviewed the National Youth Policy in Nigeria, and trained young people on the need for youth engagement with politics.
Previous
Madhav Datt named 2018 Straubel Foundation Impact Leader by co-founder of Tesla
Madhav was selected as one of the 2018 Straubel Engineers of the Future, Rising Leaders and Impact Leaders. The awards seek to celebrate "the best in achievement and leadership potential". Additionally, Madhav won the Singapore-India Hackathon, an international 36-hour hackathon to develop creative and innovative solutions focused on building sustainable and smart university campuses. He was awarded his prize by Indian Prime Minister Narendra Modi and Singapore's Education Minister Ong Ye Kung. 
Mary-Jean Nleya co-hosts Declarations podcast episode on the Niger Delta
Mary recently co-hosted an episode of Declarations: The Human Rights Podcast. They discussed the Niger Delta, oil exploration and the protection of ethnic minority socio-economic interests and human rights. Listen to the full episode below and follow @declarationspod for more insightful content.
Kehkashan Basu and Green Hope take their transformative work to Bali 
A delegation from Green Hope, Kehkashan's environmentalist, educational organisation, spent ten days in Bali engaging various sections of civil society. The organisation presented at the Bali Green Schools Sustainability Conference where they also ran an SDG workshop for students, parents and teachers alike.
Nguyen Thuy campaigning to counter the humanitarian crisis in Syria
In light of recent, catastrophic attacks on schools and hospitals in Syria, Nguyen is campaigning to support humanitarian work at the grassroots level. As a part of the organisation CanDo, she implores anyone with the capacity to assist to do so. Find out how you can help here.
Gabriel Silva elected to National Assembly of Panama
Gabriel launched his campaign earlier in the year, in reaction against the stagnant "old guard" dominating Panamanian politics. He has been elected as an independent, and endeavours to fight against corruption, improve education and represent the interests of young people in particular. Gabriel joins an illustrious group of One Young World Ambassadors making waves as young leaders in politics.
Kennedy Ekezie announces inaugral Africave 2019 Fellows
Kennedy founded Africave to help connect Africa's young people to global opportunities and accelerate their self-development. He is delighted to announce the first ever batch of 23 young changemakers. Read the full list here.
Conor Houston contributes to Financial Times article on Northern Ireland's political standstill
In an article published by the Financial Times, Conor joined the clamour arguing for compromise in Northern Irish politics. The devolved governent is reliant on a power-sharing agreement, however, the DUP and Sinn Fein have been divided by their opposing views on issues such as Brexit. In the article, Conor emplores politicians to restart talks for the sake of the public being hurt by this standstill. Read the full article here.
Margianta Surahman stars on Amnesty International's podcast
Margianta was featured on Amnesty International Indonesia's podcast as an example of an inspirational, young human rights defender in Indonesia. In the episode he discussed his path to founding to Emancipate Indonesia, an NGO working to combat modern slavery, and the importance for millenials to be aware of, and to fight for, human rights. 
Nepalese Newsite publish feature on Wangchuck Rapten Lama
Wangchuck is the subject of a lengthy article on prominent, Nepalese, news portal Naya Patrika. He is the founder of Free Medical Mission, providing healthcare access to the most remote, mountainous areas in inaccessible parts of Nepal. The original article can be found here.
Marc Alain Boucicoult presents to Facebook Developers on the Port-au-Prince Circle
Marc spoke to the audience of over a hundred Facebook Development Circle Leads about the Port-au-Prince Circle, the only one of its kind in the Caribbean. Watch his presentation below:
Chiara Palieri chosen to MC the European Parliament's prestigious Charlemagne Youth Prize ceremony
Ten years since being awarded the Charlemagne Youth Prize for Italy by Angela Merkel, Chiara has been invited to be Master of Ceremony in Germany for this year's presentations. In attendance at the event will be H.E. Secretary General António Guterres, United Nations.
James Thuch Madhier contemplates solutions to the global water crisis on CTV Morning Live Atlantic
James, founder of the Rainmaker Enterprise, discussed the global water crisis and its potential solutions with the CEO and President of UNICEF Canada on CTV Morning Live Atlantic. The following evening, James delivered the keynote speech at UNICEF's Water for Life Gala.
Dr Shakira Choonara interviewed on South African news about shaking up education
In her capacity as the sole representative of South Africa at the AU Youth Council, Dr Shakira discussed making the AU responsive to young people across Africa on a South African news channel. She spoke about her particular focus on vulnerable populations, specifically on supporting displaced and/or disabled young people. Watch the full interview below:
Events & Caucuses
Sydney Social Impact Event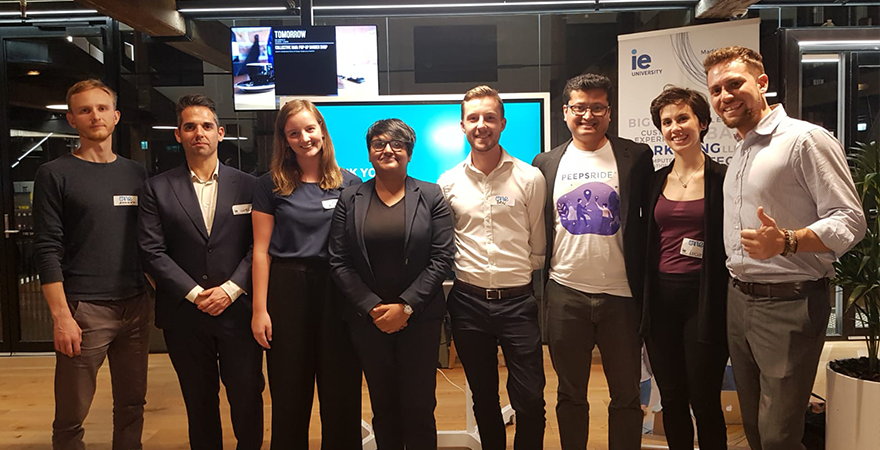 Working with the Circle of Young Intrapreneurs, One Young World invited Ambassadors to the inaugral 'Social Impact Night'. The event was hosted by IE Business School in Sydney. It gave attendees the chance to pitch their innovative startup ideas seeking to solve Sydney's most pressing social challenges.
Lima Caucus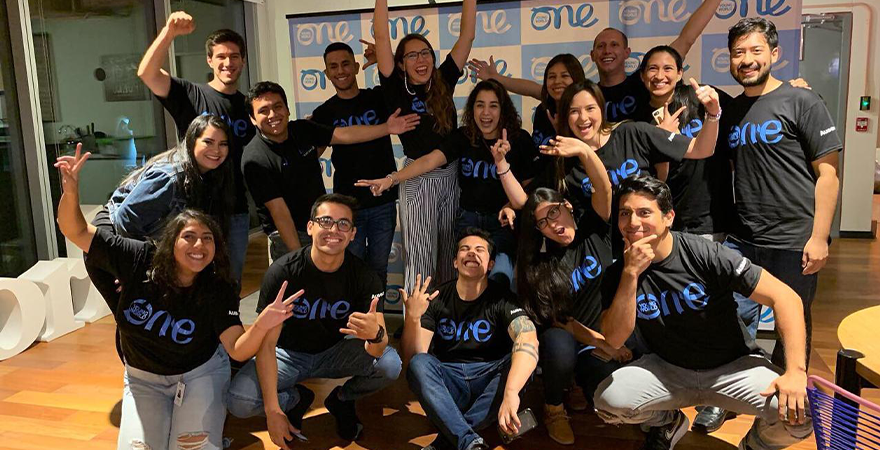 Held in Lima, Peru, OYW Latam ran a #HackingEduction caucus. The event 
gathered specialists from different sectors to share projects and initiatives that are transforming the education system in Peru.
Munich Caucus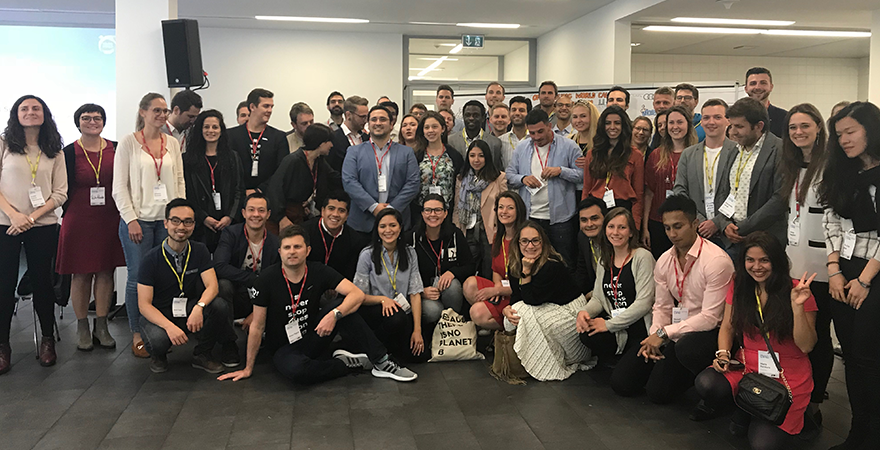 At the event hosted by Audi at their Autonomous Intelligent Driving headquarters in Munich, Ambassadors and other young leaders gathered to discuss the challenges of today and tomorrow. In particulor, they examined how the mobility industry, entrepreneurs and companies can minimise their environmental impact based on the concpet of circular economy.
Toronto Caucus
The event was hosted by Deloitte in Toronoto, Canada, and convened socially-engaged young leaders with the opportunity to connect, collaborate and gain insight into a range of global issues. The focus of the day was to explore solutions to promote inclusive, equitable education and lifelong learning. Attendees were treated to speeches from OYW Ambassadors Samar Mezghanni and Kelly Lovell and OYW Counsellor Mark Tewksbury. 
LIT Summit
The hugely successful event was hosted by Western Union in San Jose, Costa Rica. The LIT Summit brought together a mix of OYW Ambassadors and other young leaders to explore innovation in environmental issues and human rights issues. Speakers covered topics ranging from "Plastic and Beach Cleaning" to the "Refugee Crisis in Malawi" and "Software for people with disabilities". 
Switzerland Caucus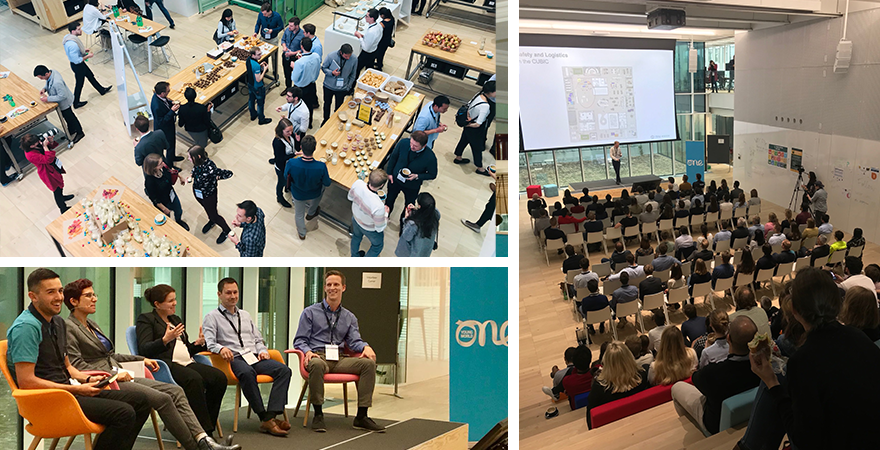 Hosted by Bühler Group on their brand new Innovation Campus, the One Young World Caucus convened Ambassadors and Bühler employees to discuss and learn about the world's most pressing challenges. Its particular focus was sustainable consumption, not not only in the food sector, but also in energy and infrastructural industries. Attendees had the opportunity to listen to speakers including Kate Robertson, founder of One Young World, and Ian Roberts, CTO of Bühler.
Ambassador Meetups