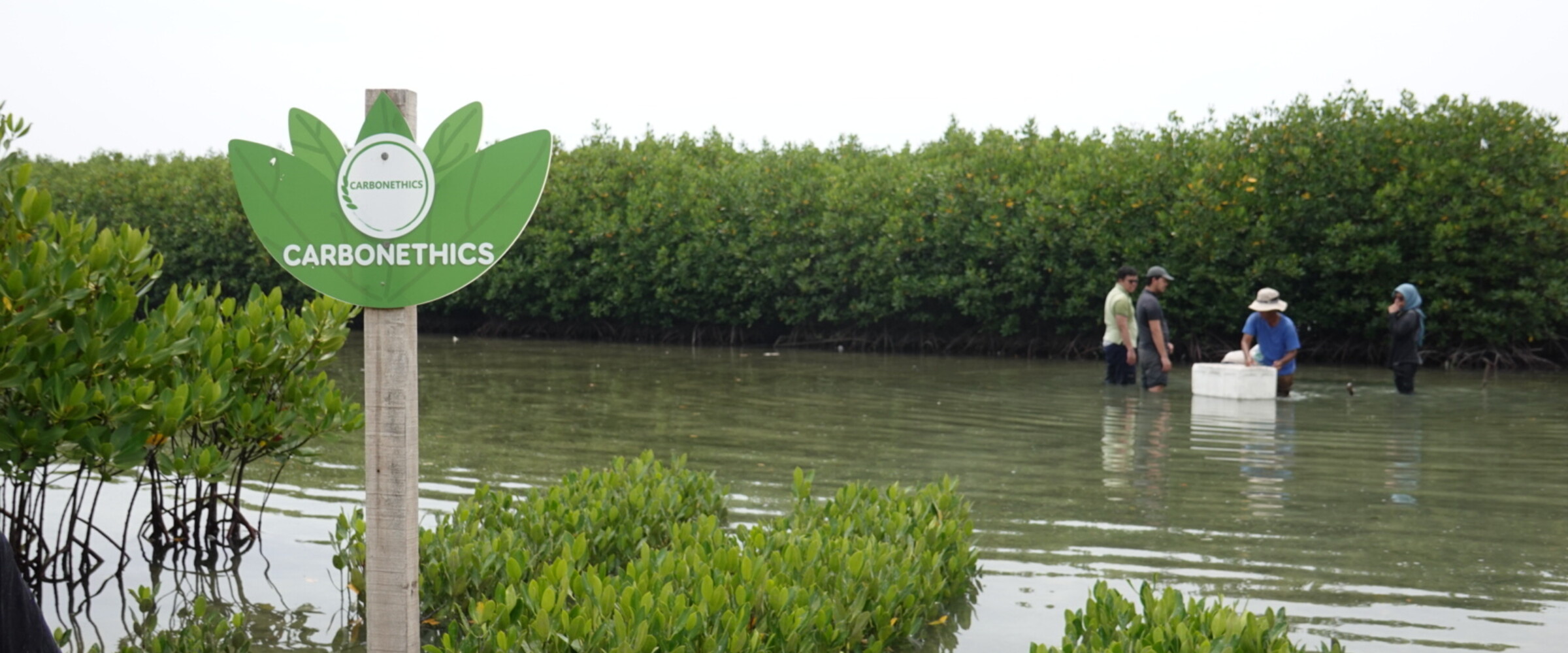 Ambassador-led Initiative
Bimo from Johnson & Johnson, along with two fellow Ambassadors, Jessica from Unilever and Innandya from BP, were inspired to tackle the climate crisis. Hence, they founded CarbonEthics in May 2019.
They designed a Carbon Calculator for individuals and institutions to calculate their carbon footprint easily. This accompanies their Blue Carbon Programme to mitigate the negative impact of carbon emissions.
The organisation plants mangrove trees to provide more carbon storage than terrestrial trees, coastal defence against degradation, a habitat for biodiversity, water filtration and replenishes fisheries for local communities. It plants seaweed to serve as a "carbon sink" for storage, an environmentally friendly alternative to soil fertiliser and to reduce the impact of ocean acidification. Seagrass is also planted for many of the same benefits of the other options, as well as being the "lungs of the sea" as 1m2 of seagrass generates 10 litres of oxygen per day. Finally, it invests in coral to counter the implications of coral bleaching. Shoreline reefs offer coastal protection which has an economic net benefit for Indonesia estimated at $314 million per year, as well as boosting diversity and absorbing carbon dioxide.
This initiative has offset approximately 424 tonnes of carbon with 6,230 trees planted, 1,325 seeds of seagrass, 610 seeds of seaweed and 247 polyps of coral. The organisation also has an educational arm operating through workshops and social media campaigns, including CarbonTrip that promotes responsible eco-tourism. Additionally, by working with local communities for the implementation of the Blue Carbon Programme, CarbonEthics promotes sustainable agriculture among the 17 farmers who plant the mitigation solutions.
CarbonEthics has provided its service to 20 international and local organisations, including One Young World partners who sent delegations to the One Young World Summit in London, helping to improve the sustainability of One Young World's flagship event.