Since its inaugural Summit, One Young World has always championed the belief that business can and must be part of solving the world's biggest challenges. Recognised by the world's biggest companies as a leading force for change, One Young World empowers young employees to develop their leadership and transform their organisations, ensuring that ESG matters are prioritised. Embedded sustainability efforts clearly result in a positive impact on business performance; taking part in One Young World allows businesses to make a comprehensive case for sustainability encompassing commercial, HR and brand perception.
One Young World Ambassadors return to their businesses with innovative ideas and a renewed passion for working to make their organisations more sustainable and ethical. One Young World works hand-in-hand with more than 190 Partners to tackle social challenges, by co-creating opportunities for young leaders inside and outside the organisations.
Click the logos below to learn more about the case studies:
Supporting Scholarships
One Young World is an unrivalled leadership development program. Not only do delegates Supporting One Young World Scholarships is a highly impactful way for businesses to create long term partnerships with young leaders and social enterprises around the world. One Young World's highly competitive scholarship programme ensures that the most outstanding young leaders have the opportunity to scale and share their initiatives, often with the support of corporate partners who help create added value. have the opportunity to develop their own ideas and collaborate with other young innovators, they are joining a network that offers mentoring, funding and media exposure in order to catalyse their impact.
The One Young World Summit provides a global platform for bright young leaders between the ages of 18 and 35 to come together and discuss global business and social priorit"In 2019 Deloitte supported ten outstanding young leaders with fully-funded scholarships to attend the OYW Summit in London. The selected scholars came from diverse backgrounds and are each driving impactful initiatives to enhance education, skills development, and access to opportunity in their communities, in line with Deloitte's WorldClass ambition"ies. Our involvement illustrates our support for emerging young leaders and we recognise that they will face varied and increasingly complex challenges as they assume leadership roles in the future.

Deloitte
Action on the SDGs
The first coalition of global businesses working together to accelerate youth led innovation for the Sustainable Development Goals. Formed of the world's most prestigious corporate brands Lead2030 is an initiative to Find, Fund, and Accelerate. The most impactful youth led solutions for each Global Goal, enabling young innovators to overcome the early stage challenges that impede scalable impact for sustainable development.
Partnering with Civil Society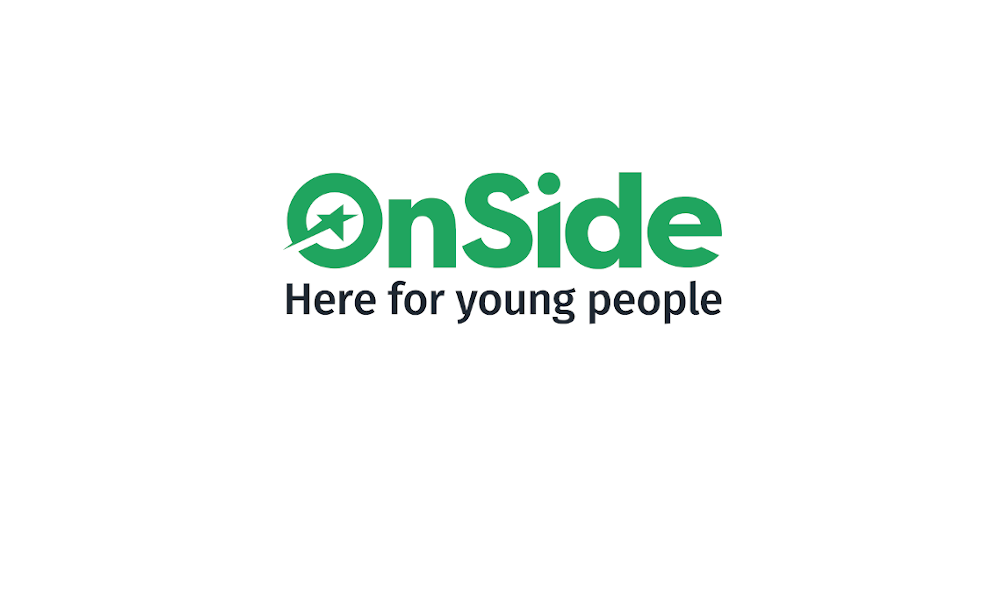 Every year, One Young World facilitates connections between leading businesses and the world's most impactful charities and social enterprises. This multi-sector approach enables the sharing of best practice and the creation of new partnerships and ways of thinking. Many of One Young World's Corporate Partners include representatives from charities with whom they work within their delegation.
Case Study
OnSide supports the wellbeing, aspirations and life chances of young people through a network of youth facilities for young people in deprived areas, where the alternative for many is spending their evenings on the streets or isolated in their bedrooms, surfing the internet. In 2019, AO.com sponsored 10 youth workers from OnSide to attend One Young World as delegates, alongside 10 AO.com employees who served as mentors. The mentors and mentees were each tasked to work together of 12 months on a community action project.
Promoting Industry collaboration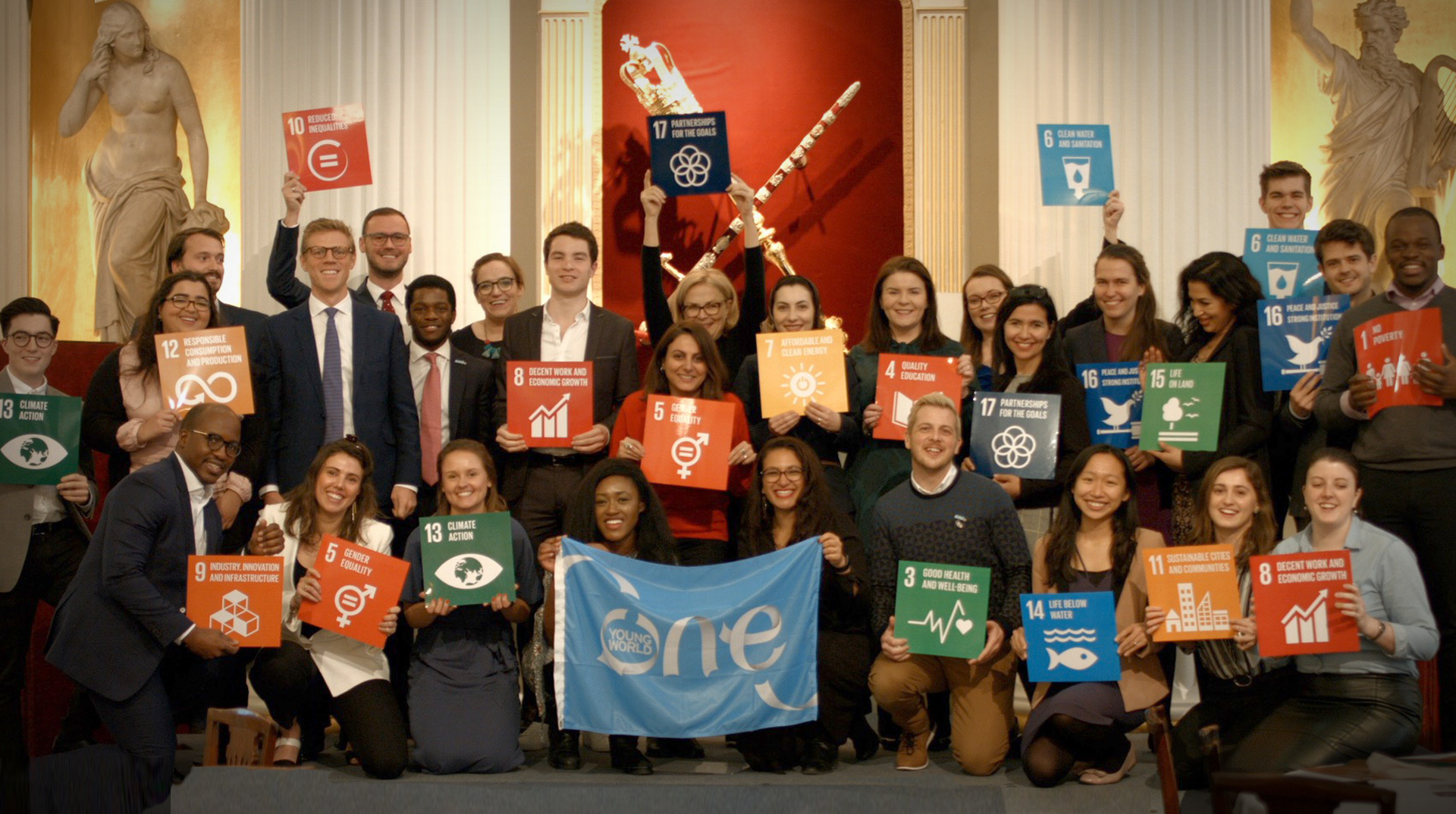 With such a wide network of corporate partners, One Young World serves as a key convener to encourage collaboration within sectors, to focus expertise and resources on the complex issues businesses face in becoming more sustainable. One Young World works with leading Industry Associations to a build collaborative, impact-driven network for each sector.
Case Study
Finance & Business 2030 is a joint initiative between One Young World and Chartered Accountants Worldwide, launched in London in 2019. The aim is to establish an active and engaged finance and business community globally that is dedicated to achieving the UN Sustainable Development Goals by 2030.
Deepening Relations with Corporate Foundations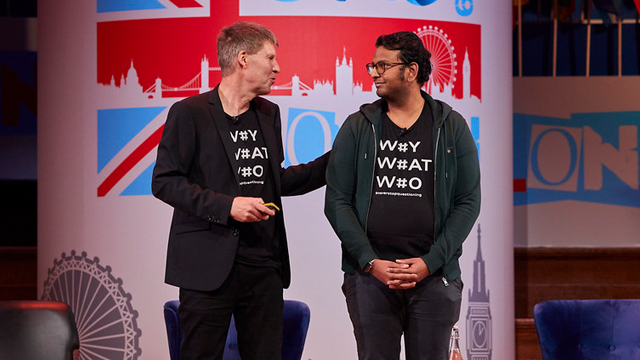 Many of One Young World's corporate partners have generous and wide-reaching philanthropic foundations, One Young World works with partners to create programmes which create stronger ties between corporate employees and the impact of the foundations. Through strengthening these strategic relationships, young employees work to further align commercial and social objectives and awareness is raised internally of the foundations' impact.
Case Study
In 2019, AUDI AG sent ten young employees from their various global headquarters to the One Young World Summit as delegates, and the Audi Environmental Foundation sponsored an additional 15 young people globally reflecting their key value of social engagement. The composite delegation engaged in peer-to-peer mentoring at the Summit and continue to share knowledge. The scholars are able to work directly with the Audi employees to plan long-term partnerships with the Foundation.