Coming from the impoverished Caribbean nation of Haiti, Marc Alain Boucicault won a Fulbright Scholarship and has had a career in International Development, working with the World Bank and the Interamerican Development Bank. But he has found his true vocation by founding and building Banj, an entrepreneurial hub for his fellow young Haitians.
In this latest #OYW 'How-to', Marc shares his 8 tips to building his success:
1. Follow your passion
The past five years of my life have been a transition from "what I studied to be" to "who I really meant to be" in life. My background is in economics (masters) but, really, I am an ecosystem builder.
2. Build your networks, as soon as you can
I was always very socially active at school and college, from being president of my class, to being the co-founder of a student club that became a national youth association (Groupe ECHO). I have represented Haiti in international youth leadership conferences and I created my own youth platform: Elan Haiti.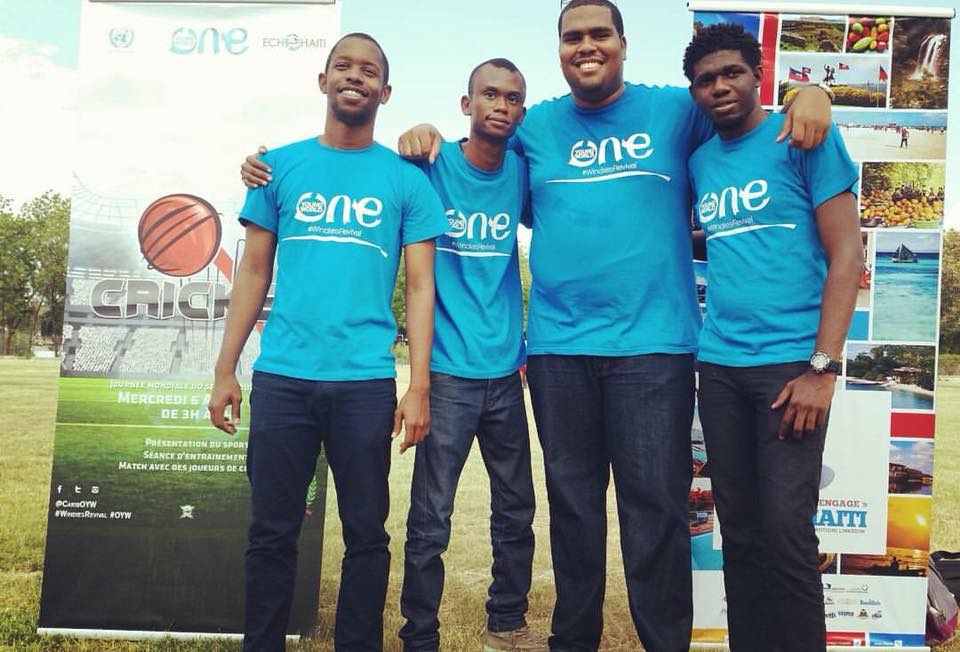 3. Read widely and be aware of opportunities
I actually heard about One Young World long before I attended the Summit in Thailand in 2015. It was in the newspapers in 2012 when a young Haitian wrote an article looking for funding to attend the "biggest youth conference in the world". From that day I knew I would one day become a One Young World Ambassador and started following all its media channels. In 2015 I got the All Bar None scholarship and that was the beginning of a new journey.
What marked me at One Young World was not the just the speakers but mostly the energy from all these amazing young people living their true mission in life in different parts of the world. They inspired me, I learned from their different experiences and took the commitment to accelerate my own journey in Haiti to find my path. Three years later I created Banj, Haiti's biggest entrepreneurship hub connecting our country to the world to empower the future of business and fuel an economic revolution.
Later, when I started reading the work of the entrepreneurship professor Daniel Isenberg and his ecosystem theories I had a real "A-ha!" moment.  I realised that all my life I had naturally been developing as an ecosystem builder.
4. Don't be Afraid to Do Something New
Each of my initiatives was a "first" in Haitian history because I was always trying new ideas to fill gaps.
I co-created Groupe ECHO because I was in a university that had no extra curricular activities for students who wanted to go beyond what was taught in classes.
I created Elan Haiti because there was no platform mobilising quality youth nationally and internationally to address Haiti's issues.
I joined the Haiti Tech Summit because no one was engaging the world to change the narrative of Haiti around technology.
I co-created Hfund because I saw an opportunity in the gap left by banks not willing to take necessary risks for the future.
Then I realised that all these were pieces of a broken ecosystem that I had spent my youth trying to address. Banj is just a formal expression of all of this inside a co-working space with a business model to make it sustainable.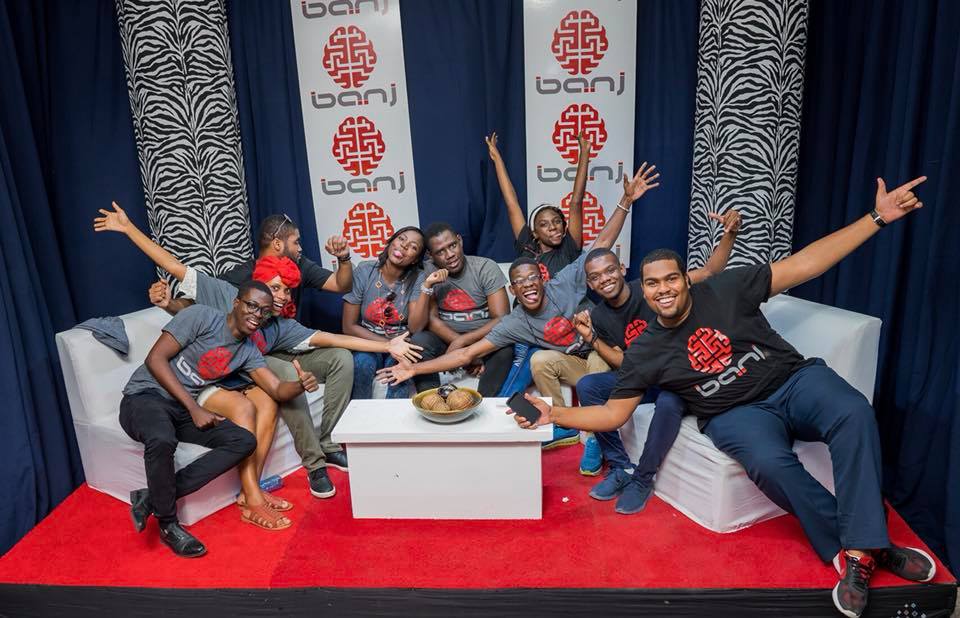 5. Train others - then show faith in them
If there is one thing I'm proud of, it is that I always try to empower others. None of my previous initiatives since 2008 has died out because they have been taken on and managed by people I spent time empowering as I was building them. Today I am mostly a strategic advisor to these early initiatives, as I am fully committed to developing Banj.
6. Believe you can bring change, no matter how difficult the environment you are in
As a young economist I was frustrated by writing about the macroeconomics of Haiti marked by a negative real growth over the past 30 years. I saw hope in the young entrepreneurs I was meeting everyday but knew there was a long way to go before they can bring change to the economy.
The scarcity of modern libraries, the lack of access to Internet and the expensive cost of hotel venues in Haiti means entrepreneurs struggle to find the necessary infrastructure to connect, learn and work on their business ideas. At the same time, investors and business owners complain of not being able to find good talent and opportunities.
As the perfect middle, I knew I could find a way to build capacity and to connect. While studying in DC, I looked deeper into Wework and Cove and I developed a strong interest in co-working spaces because there were none in Haiti. I created a space to bring the ecosystem together by connecting the best minds and institutions that will play a role in kicking off the future of doing business in Haiti. I called it "Banj" after a Creole word my grandmother use to call me when I was in primary school. It means genius.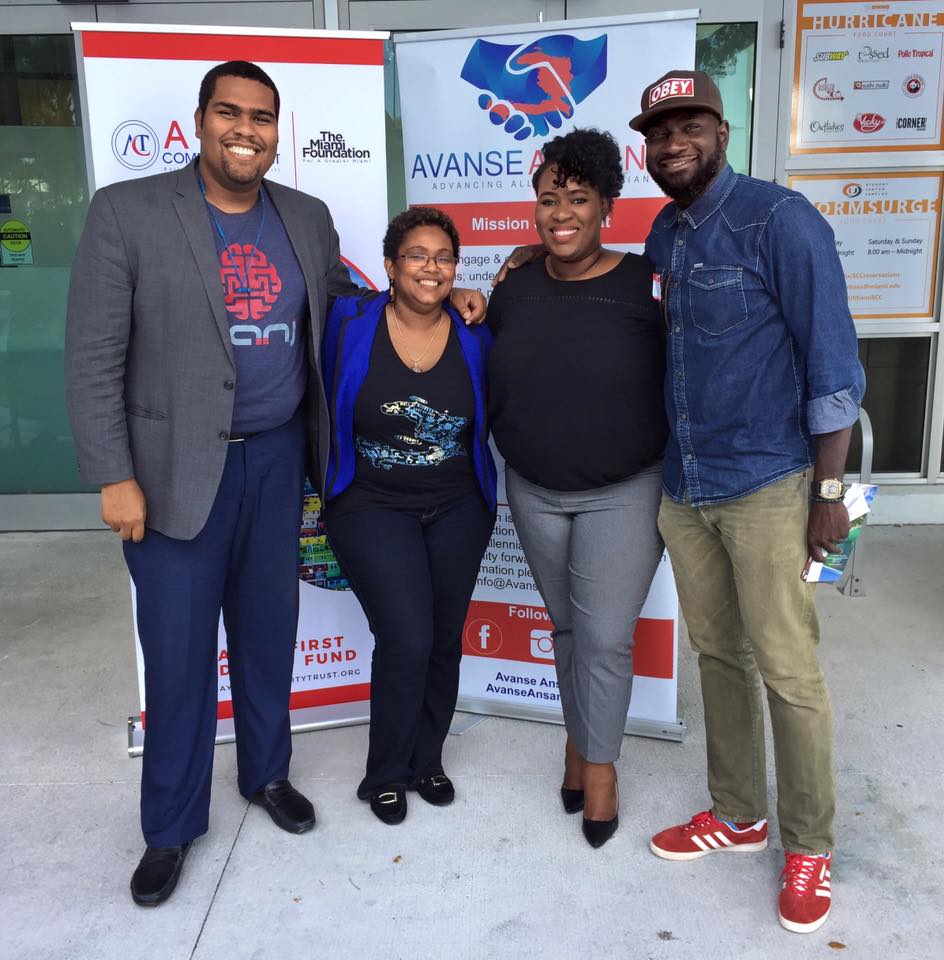 7. Work with partners and experts
We brought Facebook to Haiti and host a developers circle, providing the top developers of Haiti with opportunities to learn from peers around the world. We host Startup Grind to connect our community to the top businessmen in town and we are part of the Haiti Tech Summit to expose our community to the world. We also organise alternative break trips to Haiti for entrepreneurs from around the world (mostly diaspora) and we offer business set-up services for international investors. Our space was designed by some of the top young architects in Haiti and Chile. We partnered with universities, Groupe ECHO, the second biggest bank of the country (Sogebank), Hfund, a printing company (HPS), the biggest beer company (Brana) and the biggest social media of Haiti (Chokarella). We also work closely with the government on their innovation agenda and organise innovative events for them. We partnered with Google Launchpad to power the first incubator program in Haiti using Google's tools and their network of mentors worldwide. All this in 6 months!
8. Use technology to change your circumstances
Haiti has great momentum. Right now, the world looks at Haiti for two main reasons; as the iconic first black republic, and as a country in need of humanitarian aid. It is an interesting combination of a glorious past with an unfortunate turnout. Today I meet incredible Haitians that have been driving the narrative towards a glorious future rather than digging into poverty to capture donations.
I see technology transforming this country, across a spectrum ranging from citizen wellbeing to business practices to government operations, accountability and transparency. Technology is moving so fast. It is hard for anyone to predict which sector exactly will start the trend and that is why everyone is welcomed at Banj. We don't want to miss on anything in such a nascent ecosystem.
That's why I work on the Haiti Tech Summit, which has previously brought some of the expertise of Silicon Valley to Haiti. The Summit is happening again on June 21-23 and we will have returning guests, conglomerates from other ecosystems, and a summit narrative that looks more closely to Haiti and Africa.
I see Haitian owned businesses taking over the world. If it works in Haiti, it will work anywhere! The secret is very simple. Create wealth at the bottom of the pyramid. If 12 million Haitians get to choose what they want to do because they can afford it, this country will change for ever!
Image