One Young World Peace Ambassadors visit Brussels for the European Union Visitor Programme
One Young World Peace Ambassadors recently returned from an exciting and inspiring trip to Brussels, which took place on the 26th and 27th of April. 
One Young World co-developed a two-day study visit to the European Commission headquarters in Brussels, Belgium, as part of the European Union Visitors Programme (EUVP). The EUVP is a young leaders programme that invites delegates with a career-related interest in the EU to visit Europe and gain a first-hand appreciation of the EU's institutions, policies, and values. The EUVP is jointly sponsored and administered by the European Parliament and the European Commission. This study visit is an integral component of the One Young World Peace Ambassador Programme, supporting young leaders' role in the peace, stability and conflict prevention agenda.  
During the EUVP visit, Peace Ambassadors had the opportunity to connect with fellow participants in the One Young World Peace Ambassadors Programme, hear from officials from the European Commission, European Parliament, European Council and European External Action Service, as well as participate in workshops to further support their peacebuilding work. Ambassadors were lucky enough to observe the work of one of the European Parliament's committee meetings. 
Over the two days, Ambassadors participated in sessions on 'Countering violent extremism', 'Migration and Human Security', 'Cybersecurity and digital strategy' and other fascinating topics related to the EU's strategic policies. They heard from different Heads of Departments, economists, and key figureheads of the European Commission. The study visit gave Ambassadors the opportunity to hear from key players in the European Commission while also sharing their thoughts and experiences in the peace, stability and conflict prevention space.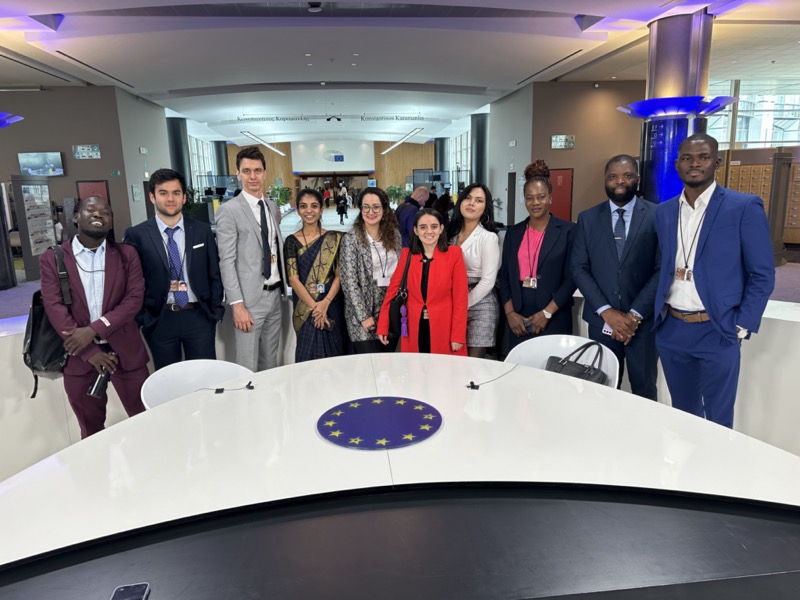 "It also gave me connections to some contacts within the EU especially key officers working in peacebuilding and PVE that will certainly help advance my work both as mentors and collaborators in many ways."
"It was motivating to be among a group of young enthusiasts, global change makers and think tanks who are unafraid to speak, challenge the existing systems and share their thoughts, - always bringing on board brilliant new ideas. Thank you One Young World and European Commission for this yet again unique opportunity."
"As a human rights and cybersecurity activist from the Philippines, attending the EU Visitor Programme has been an incredibly enriching and helpful experience for my work as a Peace Ambassador."