As the International City of Peace and Justice, The Hague is home to the International Criminal Court (ICC). With over 120 signatories, the ICC is one of the few global bodies holding governments accountable for their actions.
Yet according to Amnesty International "the world witnessed a rollback of human rights" in 2017. It stated that "women's rights took a nosedive" in many countries, while there was a simultaneous rise in xenophobia and discrimination towards minority groups.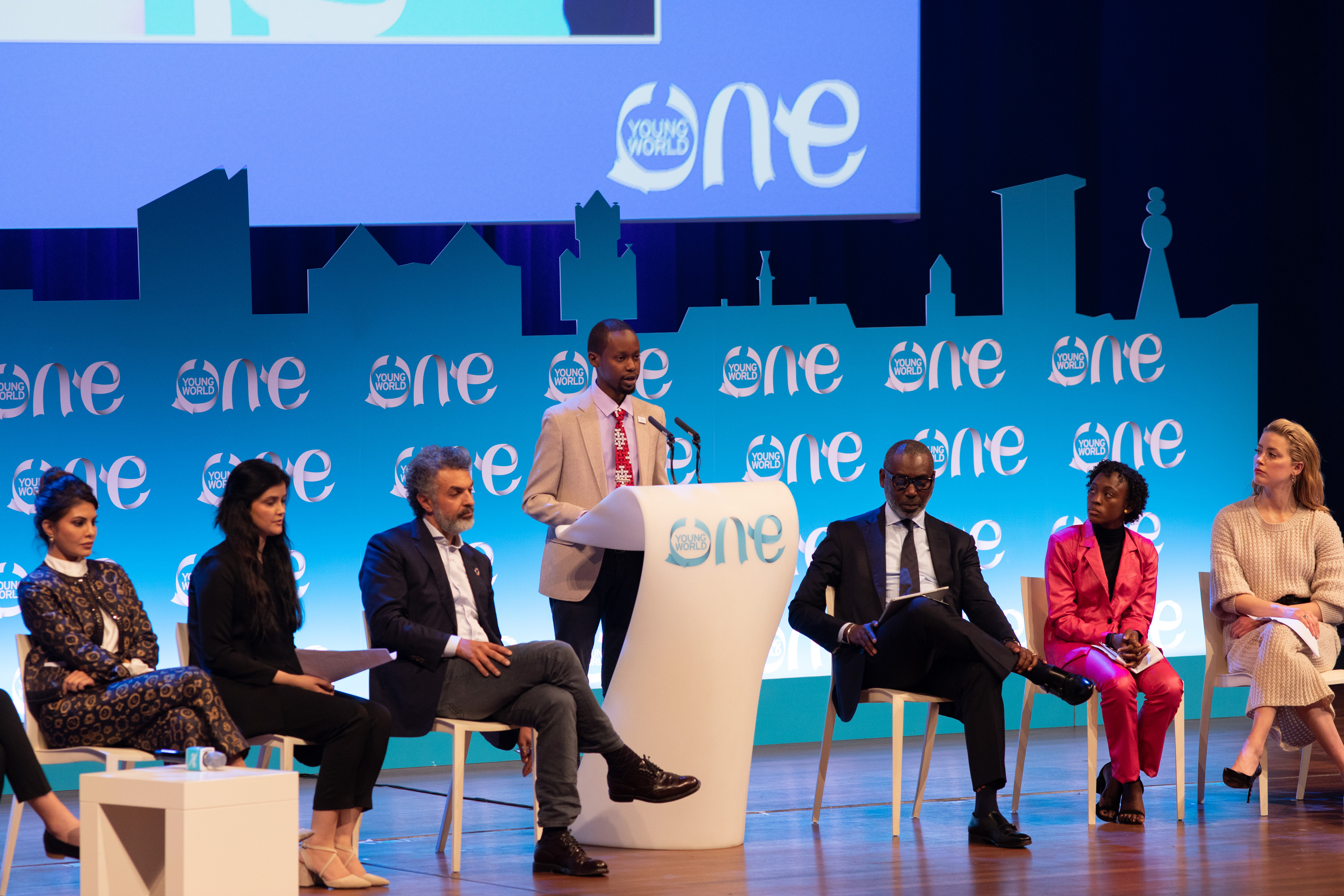 Of the One Young World Ambassadors surveyed, 69% have witnessed a human rights violation in their country, and nearly half had personally suffered from one. To combat this One Young World Ambassadors are leading initiatives which have impacted on 137,723 people in tackling inequalities and providing new opportunities for disadvantaged groups. A further 207,774 people have been educated and engaged by One Young World Ambassador projects in building more peaceful and inclusive societies.
The SDGs seem all encompassing and 90% of the goals are linked to human rights, underpinned by the fundamental commitment to "leave no one behind". But with the state of global politics in 2018, could more be done to reflect human rights more explicitly in the SDGs?
In his keynote introduction Kumi Naidoo spoke of the need to design a society that puts respect for human rights at its core. In paying tribute to the young people, both on the stage and around the world, he emphasised the importance of the long view.
"It's not about giving your life, it's about giving the rest of your life".
The delegates selected to share their stories have embraced this mantra.
Luke Hart, United Kingdom. Introduced by Thuli Madonsela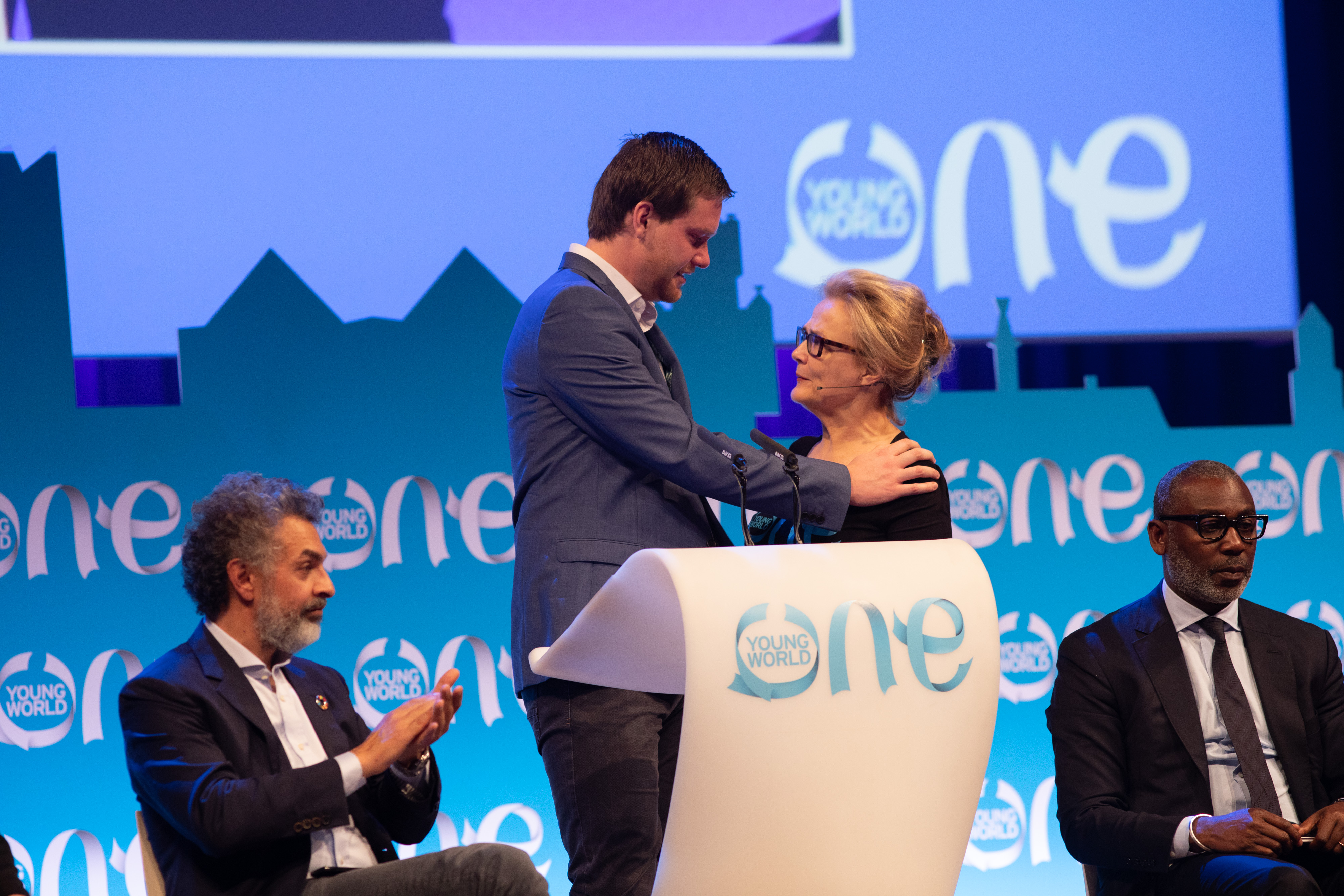 Gender equality campaigner whose father, Lance Hart, killed Luke's mother and sister before killing himself.
In an emotional final speech Luke highlighted that women's lives are most at threat from the men that they live with; with 50% of female victims of homicide killed by a partner or ex-partner.
He drew attention to the press coverage of atrocities like the one he experienced. He told the audience that despite the statistics they are often described as rare and that all of the press coverage described the prospect of divorce as driving his father to action, suggesting that his mother was in some way responsible for those actions.
"Only when we choose to think from the perspective of victims can we truly do something about domestic violence" Luke urged.
The session ended with the entire auditorium on their feet, honouring the inspiring work of the delegates on stage.
Yasmeen Mjalli. Palestine. Introduced by Jacqueline Fernandez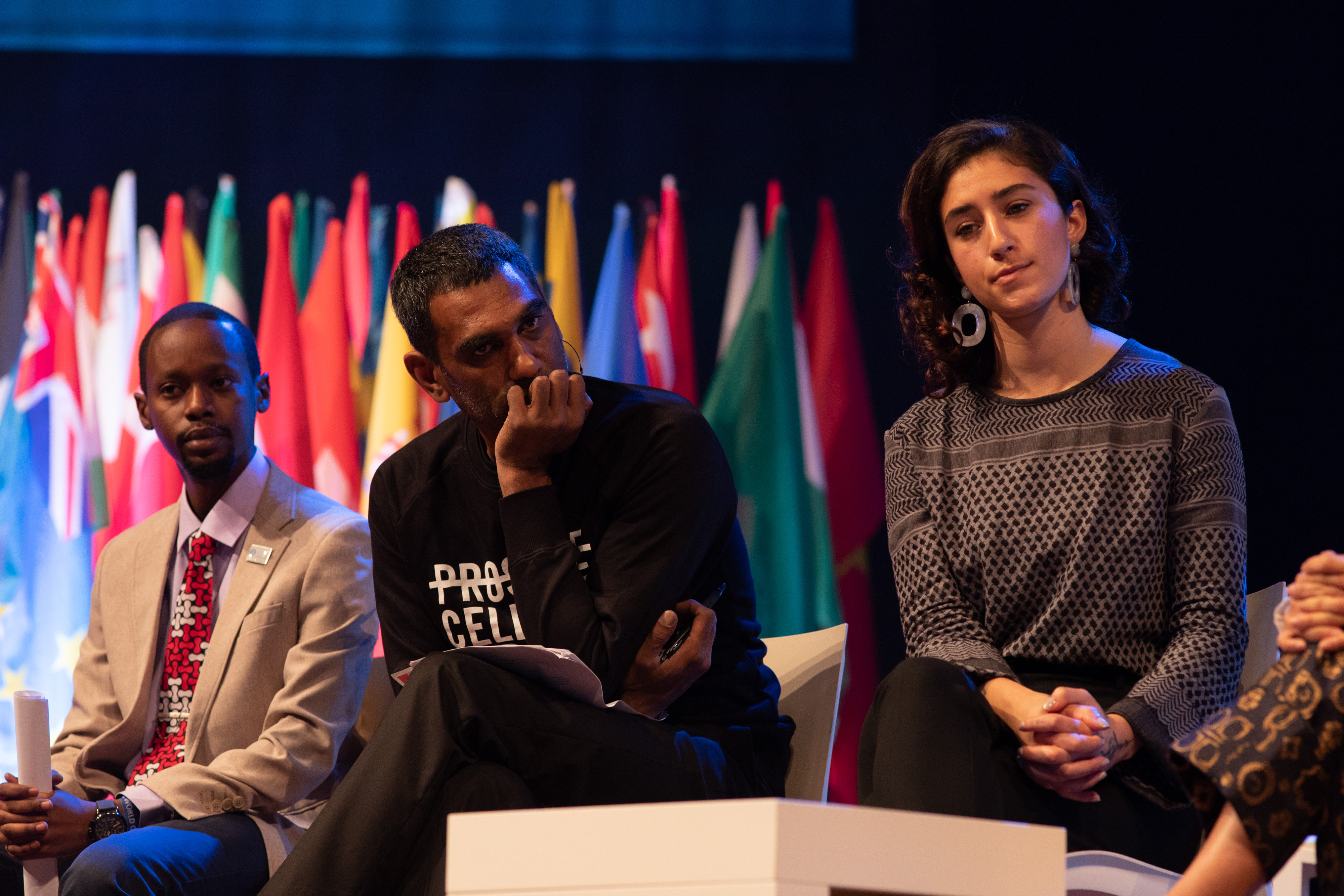 Founder of BabyFist, she designs clothing to combat sexual harassment in Palestinian society, using the slogan "Not Your Habibi. Darling".
Yasmeen revealed how every day she was harrassed, how she began to hide herself away from the world. "I forgot the colour of the sky and memorised the cracks on the sidewalk" the women's rights activist said.
But she found her strength on International Women's Day. In this setting she reclaimed her own body sporting a denim jacket defiantly stating "Not Your Habibi".
Yasmeen closed by confirming that "the story of Palestinian women is not one of oppression, but one of resilience in the face of it".
Irwin Iradukunda, Burundi. Introduced by Kumi Naidoo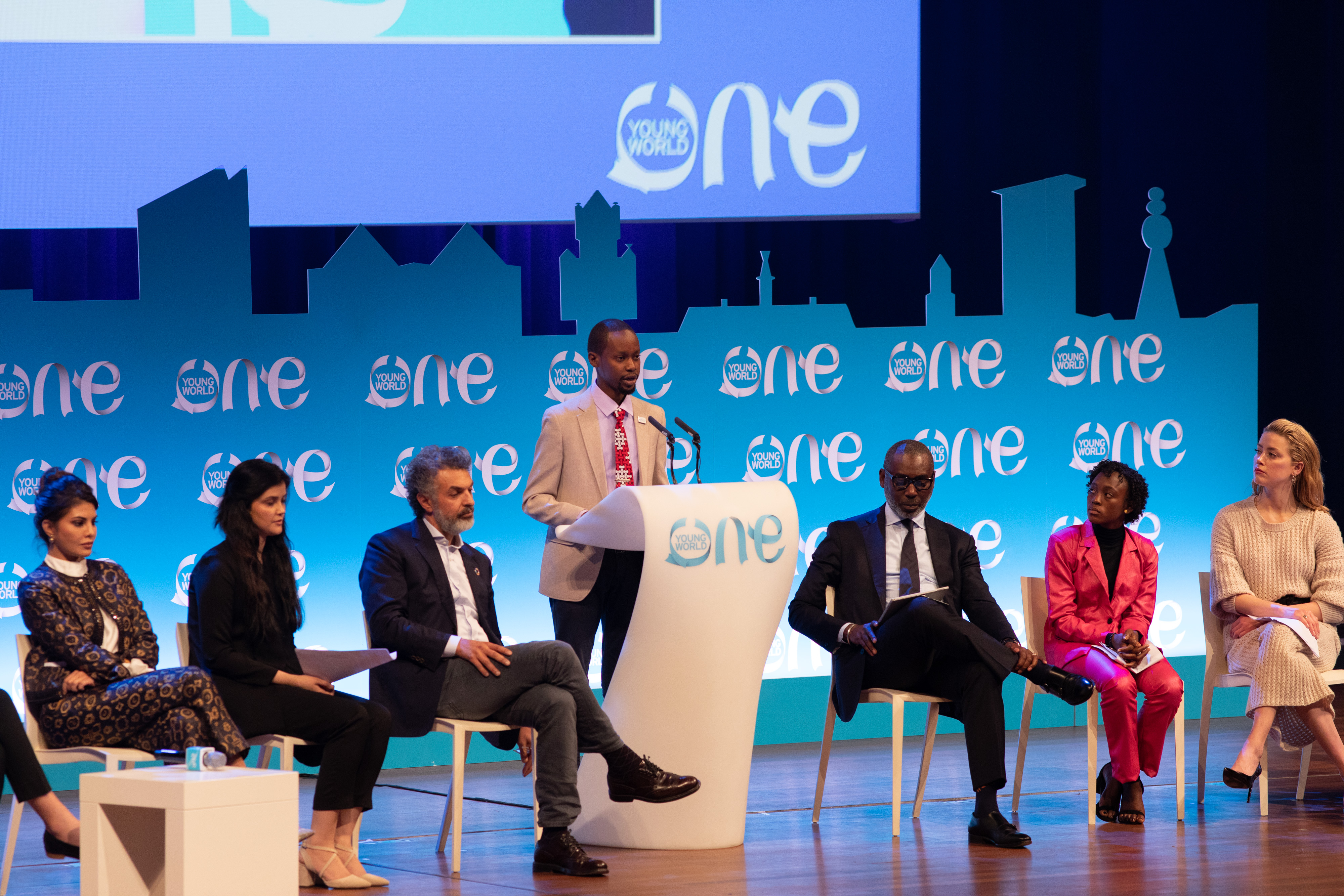 Editor of 'Walking the Tightrope: Poetry and Prose by LGBTQ Writers from Africa', a poetry anthology that seeks to challenge and engage individuals and institutions that consider homosexuality immoral and un-African.
Last year Burundi became one of the first countries in the world to withdraw from the International Criminal Court here in the Hague. Irwin explained how this has caused a downward spiral of human rights abuses and increased the prevalence of HIV amongst gay men.
The delegate spoke honestly and openly stating, "my own story is one of denial, sexual harassment and abuse".
But Irwin's passion pushes him to continue to advocate for LGBT rights across Africa. He believes that "everyone deserves a chance to realise their full potential - no matter where they are from, who they love or how they express their gender identity".
Tamana Asey, Afghanistan. Introduced by Saad Mohseni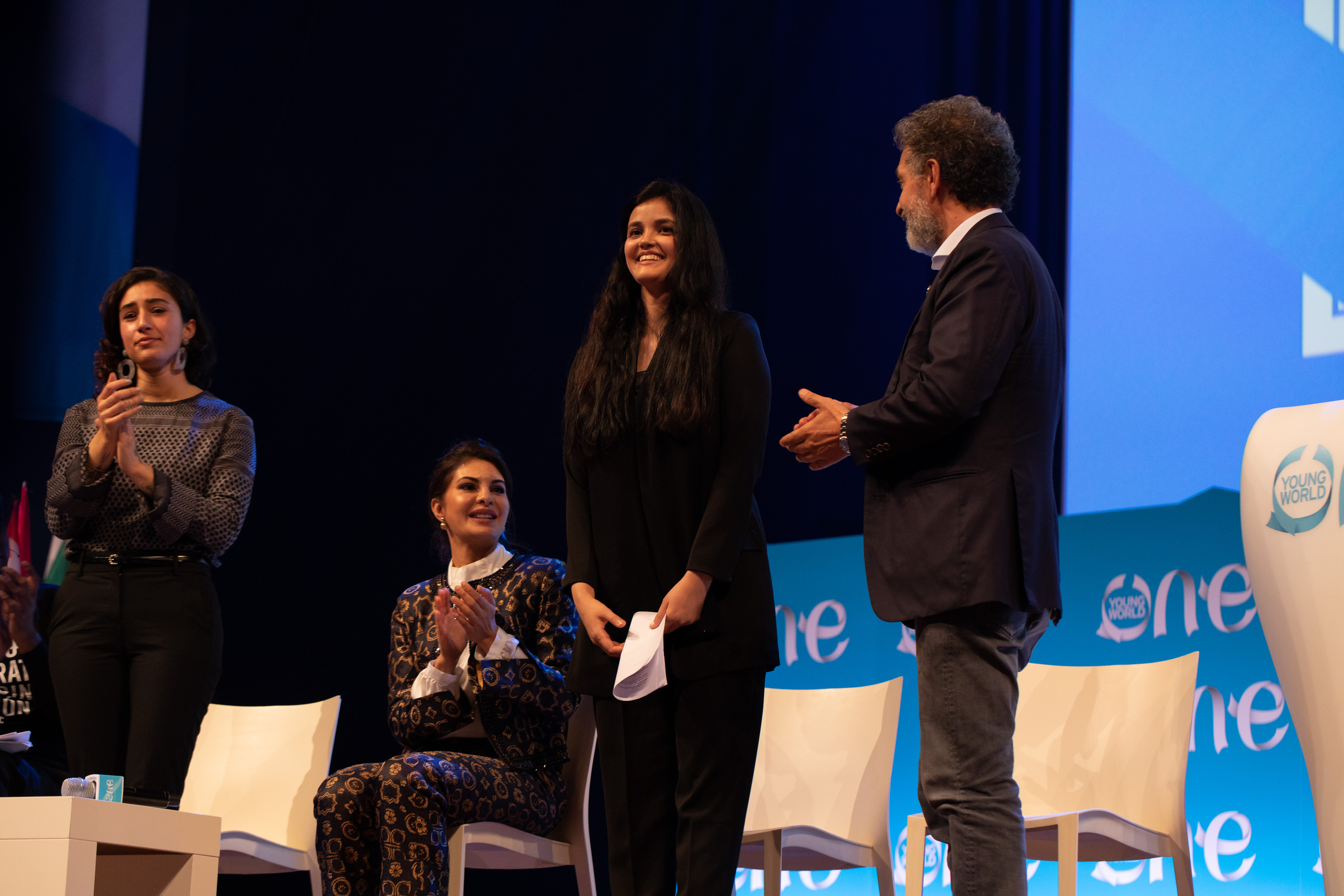 Obstetrician and gynaecologist who has helped hundreds of Afghan women to live healthier lives and has campaigned against virginity testing.
Tamana used her speech to dispel the myth that the absence of an intact hymen means the patient has engaged in sexual intercourse. Her campaign has faced backlash and been accused of promoting western culture and promiscuity. "We were ridiculed, were ostracised, but we persisted" she said.
Despite being criminalised in May 2017 the doctor explained that virginity testing was still permitted under certain situations and the illegally the procedure was regularly practised due to cultural norms.
She concluded with a statement of intent, "We will continue our work until [virginity testing] is both legally and culturally banned in Afghanistan".
Satta Sheriff. Introduced by Clifford M Samuel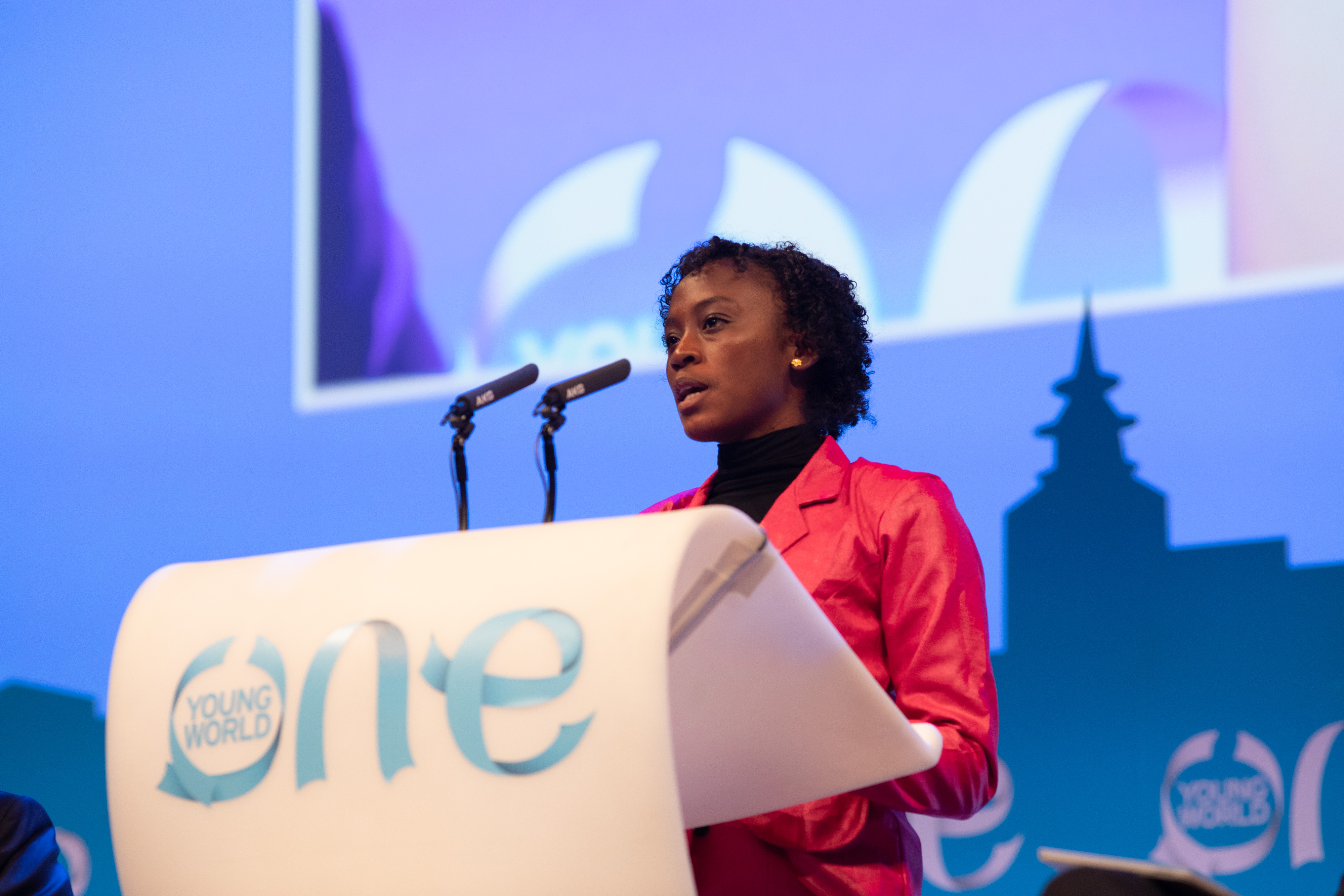 Founder of Youth in Action for Peace and Empowerment (YAPE), a children and youth driven NGO founded to advocate, promote, empower, and defend the rights of Liberian Children and vulnerable groups.
Satta's journey advocating for the rights of children began at 9 years old when she discovered that a friend, a 13 year old, was to be married to a 39 year old. Knowing that girls in this position are being robbed of the chance to make decisions about their own lives she strives to raise awareness of children's rights and help others to become agents of change.
Her position was clear, "justice must not be a condition of one's status in society. Children have rights too and they deserve better".
Ibtissam Abaaziz, Netherlands. Introduced by Amber Heard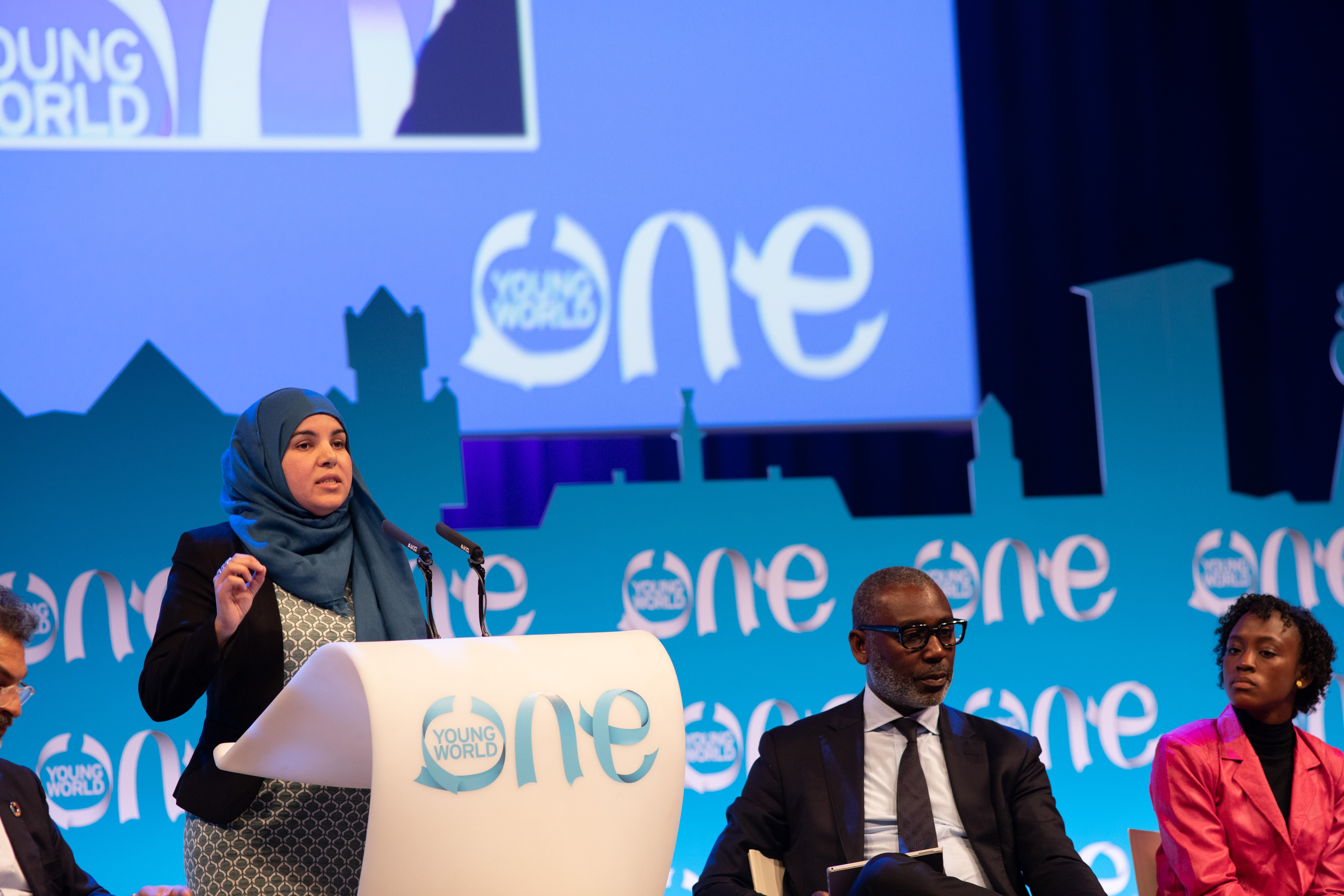 A PhD Candidate in Sociology at Erasmus University Rotterdam. She is founder of the anti-Islamophobia organisation Meld Islamofobie and lives in The Hague.
In her speech Ibtissam told the story of the other side of international city of peace and justice, of being told to remove her headscarf to work aged 16. Over time she recognised that her headscarf  was and is part of her identity as a Moroccan, Dutch, Muslim woman. But it wasn't allowed here The Hague, her identity was denied.
The delegate decided there and then to work to stop this discrimination from happening to more Muslims. Through her work she has exposed Islamophobia that would never have been associated with the Netherlands.
Her resounding message was, "Tolerance, equality, freedom, diversity, inclusion and human rights are nice sounding marketing words. But if you're going to talk the talk, you need to walk the walk. So let's start today!"