In an effort to further share the incredible work of the OYW Ambassador community, we've launched our monthly list of top projects you need to know about.
The OYW network is all about collaboration - so please get in touch if you're interested in learning more or joining forces with any of the Ambassadors listed. Remember, if you log into your OYW profile, you can email them directly via the messaging button. Just go to their OYW profile and you'll find the button located on the bottom left. You must be logged in to do this.
Want to be featured on next month's list? Contact your regional Coordinating Ambassador - full list here.
Visual Human Rights & Nederland Maakt Impact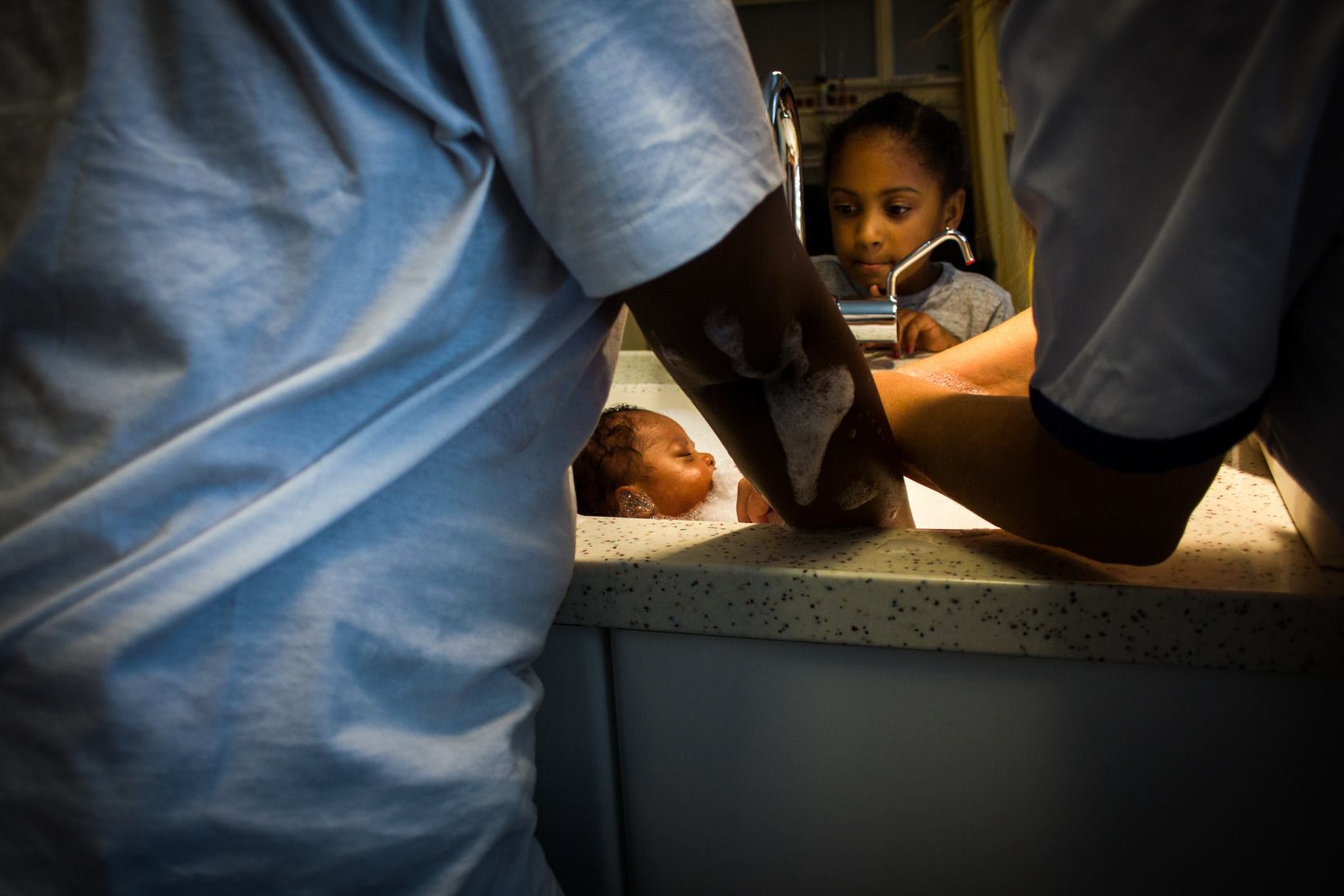 Hoessein is the Chairman of Visual Human Rights, a project that captures 30 articles from the Universal Declaration of Human Rights through photography. The project aims to create awareness on human rights in a different way, engaging new audiences. Visual Human Rights consists of a mobile photo exhibition, which has travelled internationally as well as throughout the Netherlands. These visualisations strive to make people more aware of the rights they are entitled to, and of how the rights of others could be compromised.
After One Young World 2018 The Hague, Hoessein founded Nederland Maakt Impact, an event which brings Dutch young professionals together with national leaders to accelerate positive societal change. Nederland Maakt Impact (tr: Netherlands Makes Impact) is due to host its first large scale event over two and a half days later in 2019. The platform enables young professionals to collaborate with local and national leaders to share ideas that facilitate social change.
Connect with Visual Human Rights: Website | Facebook | Instagram | LinkedIn
Connect with Nederland Maakt Impact: Website | Facebook | Instagram | LinkedIn
Ndakira Group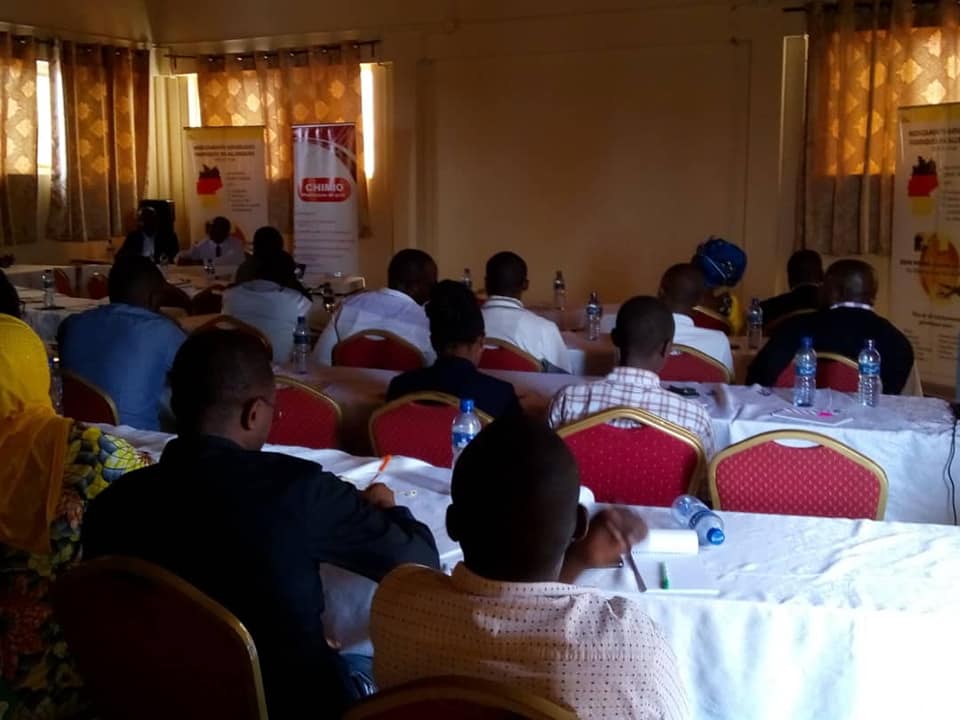 Franck co-founded the Ndakira Group in 2017 as a platform to provide young people with healthcare information in an accessible and engaging way. Ndakira has a website that breaks down complex medical concepts into easily understandable terms. This enables young people to increase their understanding of common medical issues. The purpose of the platform is to help spread informed knowledge about medicine throughout Burundi so that the local population are better able to navigate the healthcare system, making decisions that best benefit them and their health. Ndakira has almost 2,000 facebook likes and is working to further its reach across online platforms in order to increase access to knowledge across Burundi.
Connect: Website | Facebook | Twitter
Banking on 2030
Madeleine attended One Young World 2018 The Hague as a Citi delegate. After the Summit, Madeleine joined forces with her colleagues and fellow One Young World Ambassadors at Citi to spearhead an event increasing awareness for the UN Sustainable Development Goals. Titled "Banking on 2030 - Citi Commitment to the 2030 SDGs", the event is the first of its kind for over 100 Citi employees to learn about the global sustainability agenda. Madeleine and the team plan to make this an annual event that can increase engagement with the more than 200,000 Citi employees worldwide by giving them a greater sense of purpose in their work and enabling them to participate in the social action branches of the bank. "Banking on 2030" will highlight partnerships that Citi has to make progress on 4 key SDGs: Sustainable Cities, Decent Work and Economic Growth, Gender Equality, and Climate Action.
Proud to be us Laos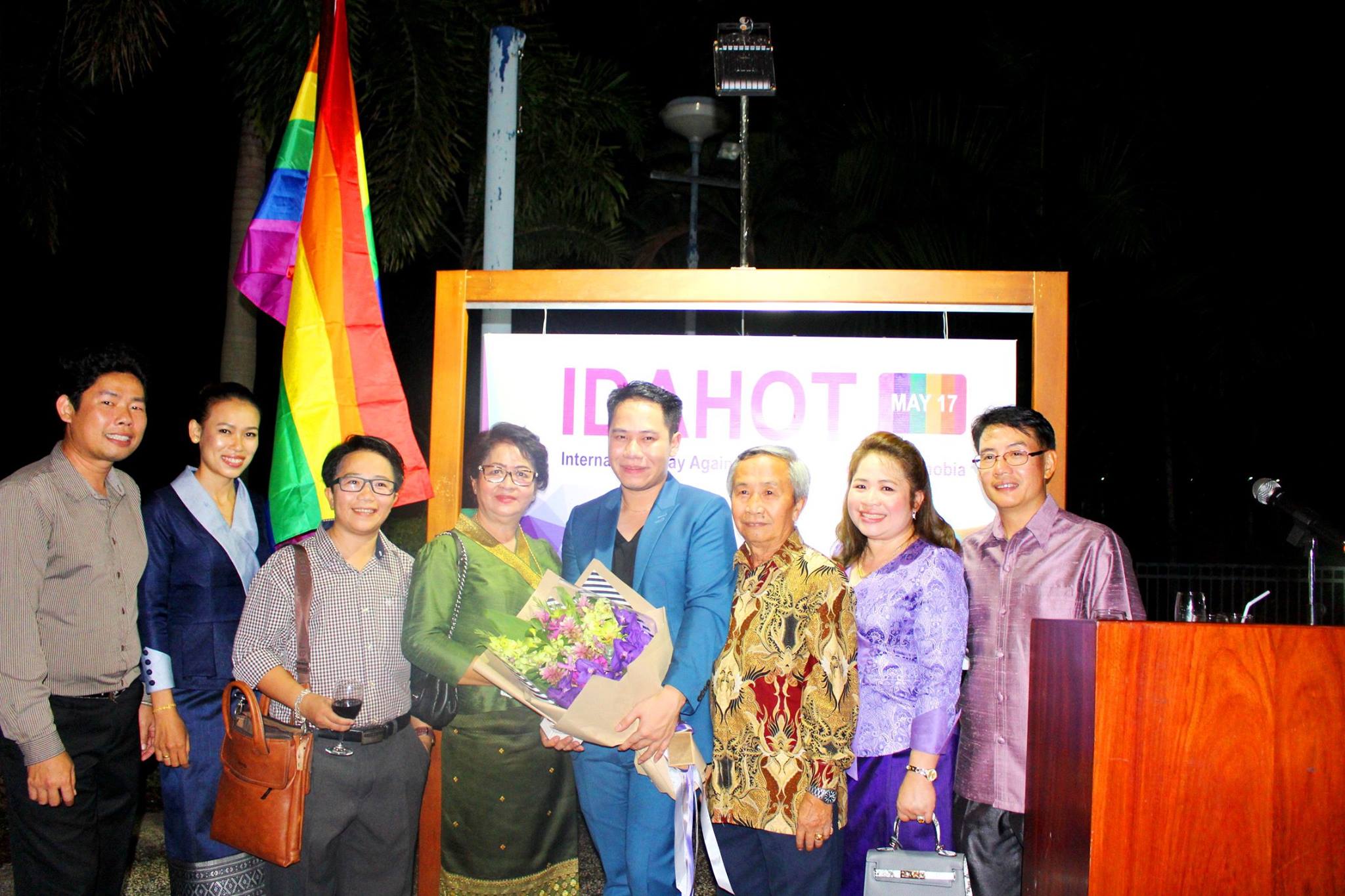 Proud to be us Laos is a civil society organisation that aims to protects the rights of LGBTI people living in Laos. The organisation works to ensure the fair and equal provision of health care services, educational institutes and employment opportunities. Proud to be us Laos's advocacy work has led to the organisation having representation in a working group on the development of the National Policy on Youth Development 2019-2030 with the Lao Youth Union (Ministry of Foreign Affairs). The organisation has also collaborated with the National University of Laos to help produce research on the experience of being LGBTI in the workplace. Proud to be us Laos has gained international media coverage from a range of prestigious publications including the Telegraph, The Huffington Post, Gay Star News, The Guardian, National Geographic and Al Jazeera. Proud to be us Laos currently has four full time staff members and is working to further advocate for the rights of LGBTI people in a larger capacity.
Connect on Facebook
F*ckUp Nights Sarajevo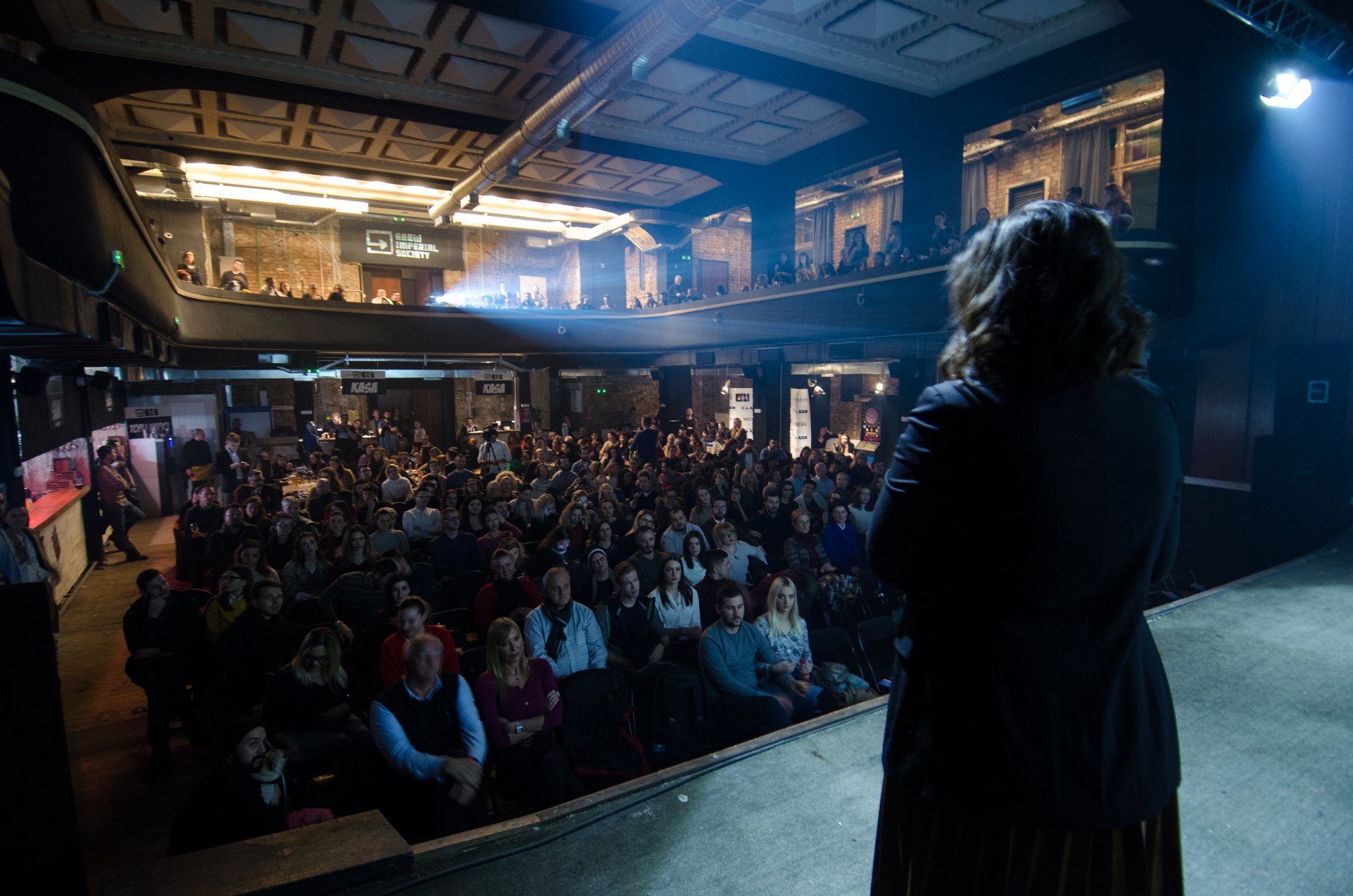 F*ckUp Nights Sarajevo is part of a global movement of storytelling where individuals tell the stories of failures and lesson learnt on the road to success. Senad co-founded F*ckUp Nights Sarajevo alongside his colleagues Nina Zubović and Dr. Nedim Šuta. More than 720 people have attended F*ckUp Nights Sarajevo to date. As well as providing insight to budding entrepreneurs, F*ckUp Nights Sarajevo strives to be as inclusive as possible through full sign language interpretation at every night hosted. This initiative is the only public event in Bosnia and Herzegovina that is fully interpreted and translated into sign language. So far the event has attracted a community of around 70 people with hearing difficulties, and F*ckUp Nights Sarajevo has established a partnership with the Association of deaf people of Bosnia and Herzegovina. The organisation also prioritises gender representation, with 8 out of the 12 speakers so far being women. F*ckUp Nights Sarajevo was nominated for the "DOBRO" Philanthropy Award earlier this year in recognition of the inclusivity of the platform. 
Connect: Facebook | Instagram | Youtube
FINLIT Nepal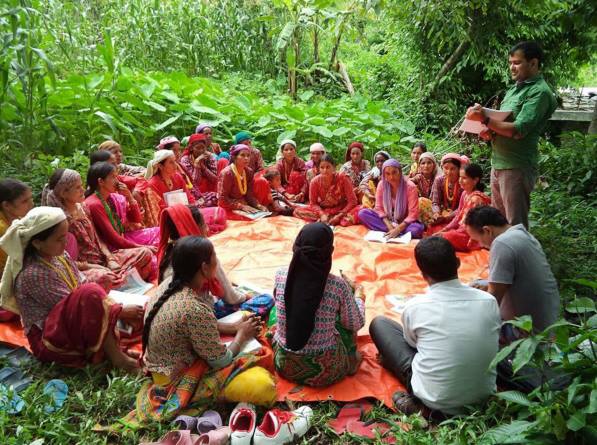 FINLIT Nepal works to improve financial inclusion in Nepal by encouraging behaviour change through education and providing meaningful financial products and services to the semi literate and illiterate populations of urban and rural areas. This helps stakeholders to make their financial future more secure by enabling them to use banking services in a beneficial way, making low income household more resilient to environmental and economic shocks. FINLIT Nepal provides financial literacy classes to a range of stakeholders, personalising the content to suit the audience and informing them about the financial products available that suit their needs. Classes are provided to schools, local government units, migrant workers, female entrepreneurs and wider parts of civil society. The agriculture development programme, for example, is a comprehensive approach that aims to develop an enterprising mindset, changing the approach of subsistence farming into a business model. These programmes increase financial consciousness and help participants to lead a better life with a sound financial future. More than 180,000 people have directly benefited from this financial inclusion education.
Connect: Facebook | Twitter | LinkedIn
Find out more about Prakash's work through his One Young World Impact Page
Value Sustainability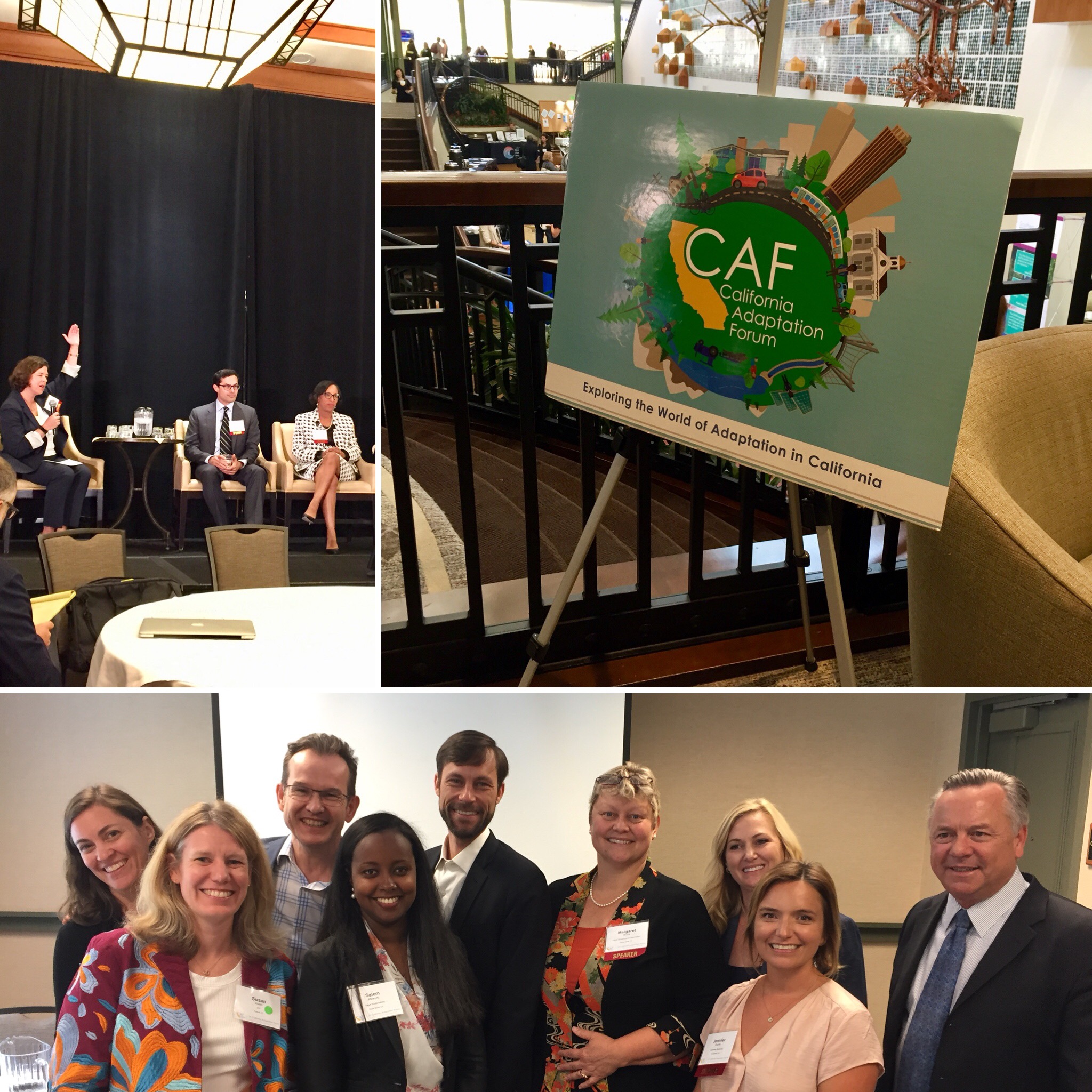 Value Sustainability is a strategic consulting firm that works with public and private agencies to build resilient infrastructure. Salem founded Value Sustainability in September 2016 in Costa Mesa, California. Value Sustainability strives to be an agent for change by integrating sustainability, systems thinking and responsible leadership into daily business practices. The organisation has recently worked on projects such as developing a Renewable Energy Master Plan for the Los Angeles County Public Works and providing Sustainability Engineering Services in climate change for the Los Angeles Metropolitan Transportation Agency. These projects keep sustainability at the heart, working to bring economic advantages to low income areas in California and thus improving community resilience. 
Salem also launched the Accelerate EV project in 2018 as a one-stop-shop for consumers to learn about the benefits of driving electric vehicles. The website educates consumers about the economic and environmental benefits of driving electric vehicles, engaging with over 1,000 users in the first two months of operation.
Connect with Value Sustainability: Website | Instagram
Keep up with Salem: Twitter | LinkedIn
Find out more about Salem's Accelerate EV project through her One Young World Impact Page
Friends of Larguta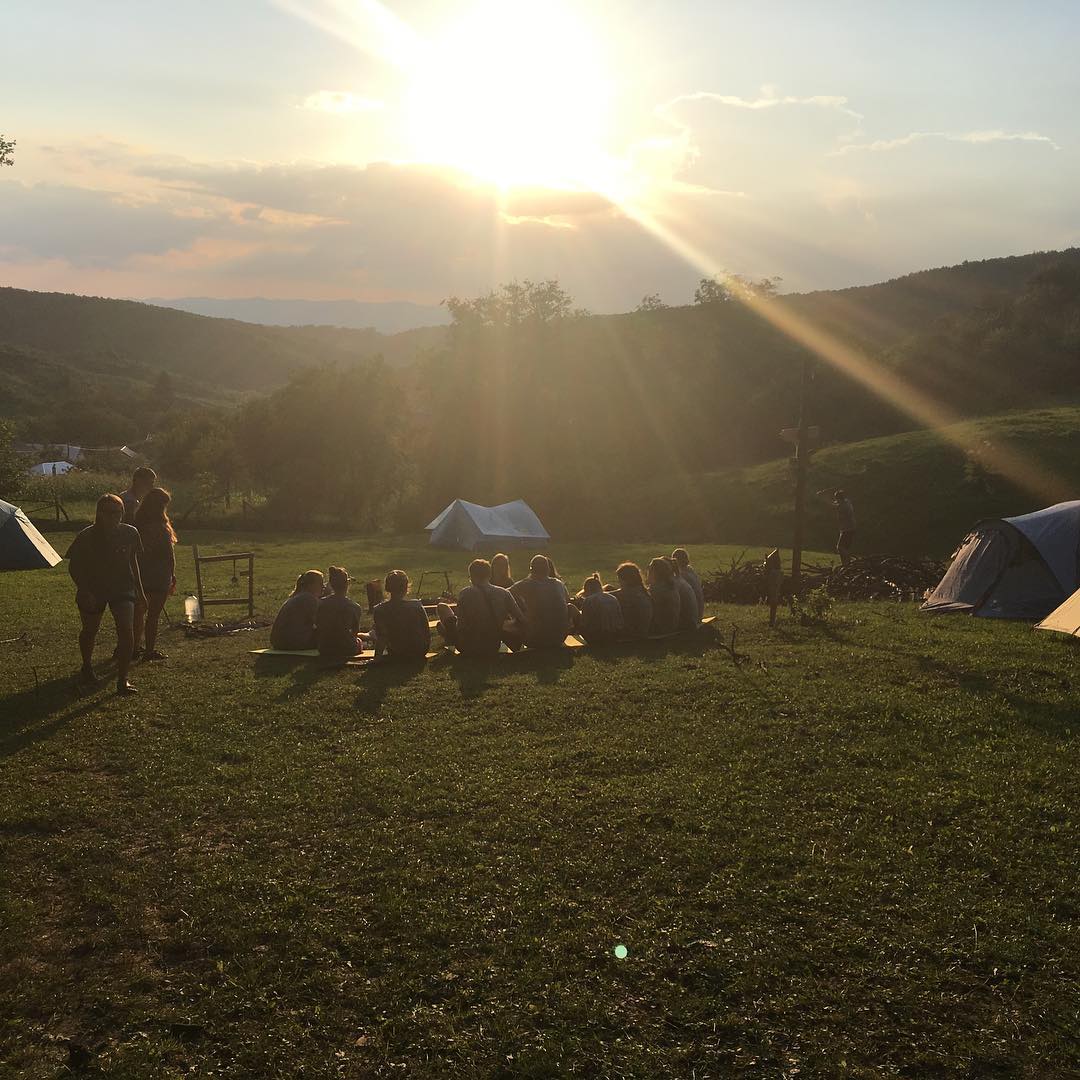 Oliver works with the Friends of Lartuga initiative to help children in Romania access education. Starting off as Treasurer and then becoming Vice-President, Oliver supported a partnership with the YANA Foundation to provide help for the elderly, disabled and underprivileged people in the village of Larguta and the wider Bacau region. Friends of Lartuga fundraised for and built a bakery for the YANA daycare centres, providing the young daycare pupils with fresh bread as well as providing jobs and training opportunities to people in the community. More than 400 young children have benefitted from this project. The organisation has also established scholarships to help young students to pursue their talents through further education. Friends of Lartuga also organises biannual camps for young people from Liechtenstein since 2009, with over 120 students having visited the region of Bacau. More than 70 camp attendees are still active members of the organisation. This has helped to foster a better relationship between the two countries, enabling international friendships and encouraging the desire to create social change.
Afro Arab Group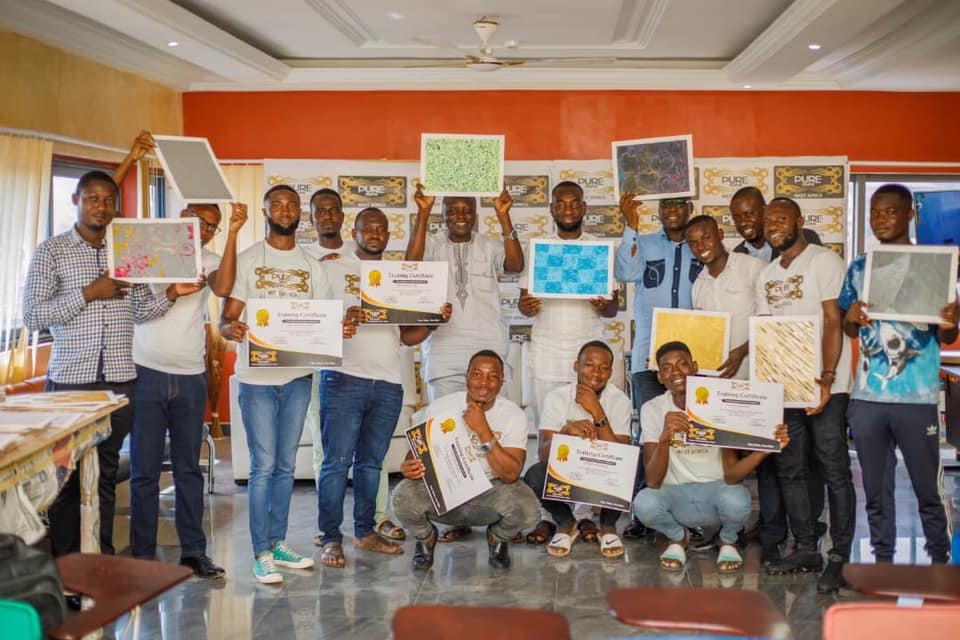 Amadu Alhaji Salamu is the founder and CEO of the Afro Arab Group, an organisation that creates employment opportunities for young people through a range of business ventures.  The Afro Arab Group strives to eliminate poverty through job creation, youth empowerment, accessible finance and affordable housing. The Afro Arab Group currently has nine subsidiaries operating throughout Ghana. This includes branches covering microfinance, tourism, sport scouting, property, water and telecommunications. After One Young World Ottawa 2016, Afro Arab Group expanded to include the social responsibility arm Yaasalam Opportunity Centre, and the Zongo Business Incubator to provide young people with training opportunities. Overall, the Afro Arab Group has an average of 50 employees, with and estimated 200 people benefitting from indirect employment. Around 500 people have been impacted by Afro Arab Group activities since 2017. Amadu Alhaji Salamu has recieved several accolades for his work including Top 50 Young Ghanaian CEO, Most Promising Entrepreneur of the Year and Forty under 40 Sports Personality of the Year.
Connect on Facebook
Audio Translation Project & Book Africa
At One Young World 2018 The Hague, Odette met fellow corporate delegate Koudieji Maguiraga and they spoke about the need to make inspirational content accessible to people who are not proficient in English. They decided to start a project translating the stories of impressive young people into 20 regional languages, presently focusing on the African continent. So far Odette has collected stories from fellow Ambassadors that she met at the Summit, and she will be working to turn these stories into audio podcasts, to make these stories accessible in multiple languages. The oral tradition of storytelling has a strong history on the African continent, and so Odette wanted to tell these stories in an accessible and familiar way, using cultural norms to shape the output of the project.
Odette is also involved in a project called Book Africa, which she created with fellow Ambassador Kingsley after returning home after the Summit. Book Africa focuses on the collection and distribution of books and other educational materials towards supporting local schools, young students, adults, and persons with disabilities in Africa. The ambition of this initiative is to increase access to books and educational materials in rural and developed areas in Africa, promote literacy and access to communication skills like reading and writing. 
In her spare time Odette DJs for a queer/ woman led collective in London called Pxssy Palace, that give a safe space to women of color, queer, intersex and trans people to party free from discrimination. 
Ishikawa Kenjinkai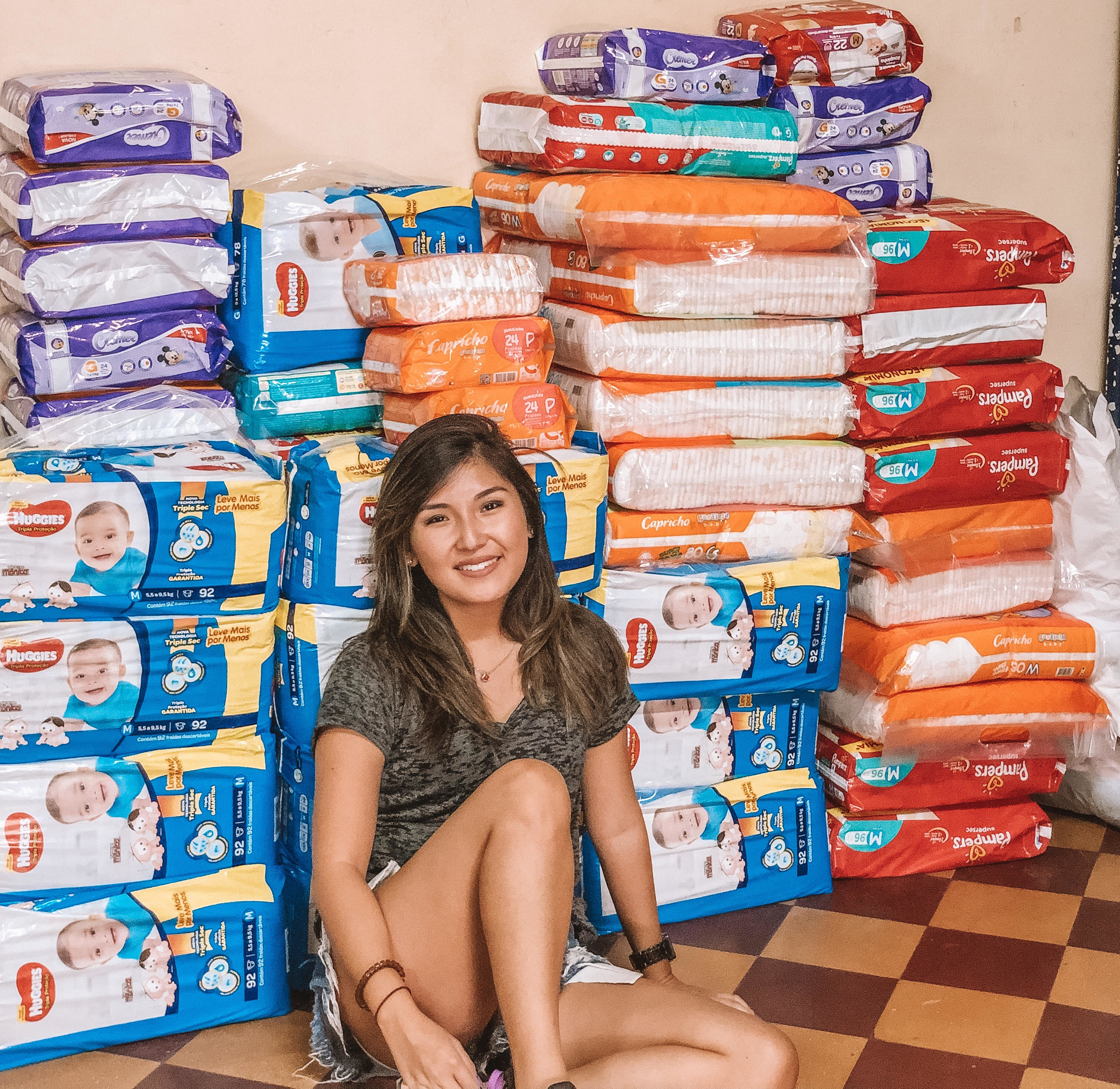 Suelen volunteers for Ishikawa Kenjinkai, an organisation that aims to maintain and disseminate Japanese culture in Brazil through positive social action projects. In early 2019, Suelen started the Diaper Donation project as part of Ishikawa Kenjinkai. This initiative managed to collect 4,112 diapers in two weeks of operation. These diapers were donated to an organisation called Liga Solidária, or Solidarity League. Suelen worked with the association to mobilise 30 community members to support on this initiative. The campaign gained enough donations to support 1,535 children aged 0-3 in it's first iteration.
Find out more about Liga Solidária
ForUsGirls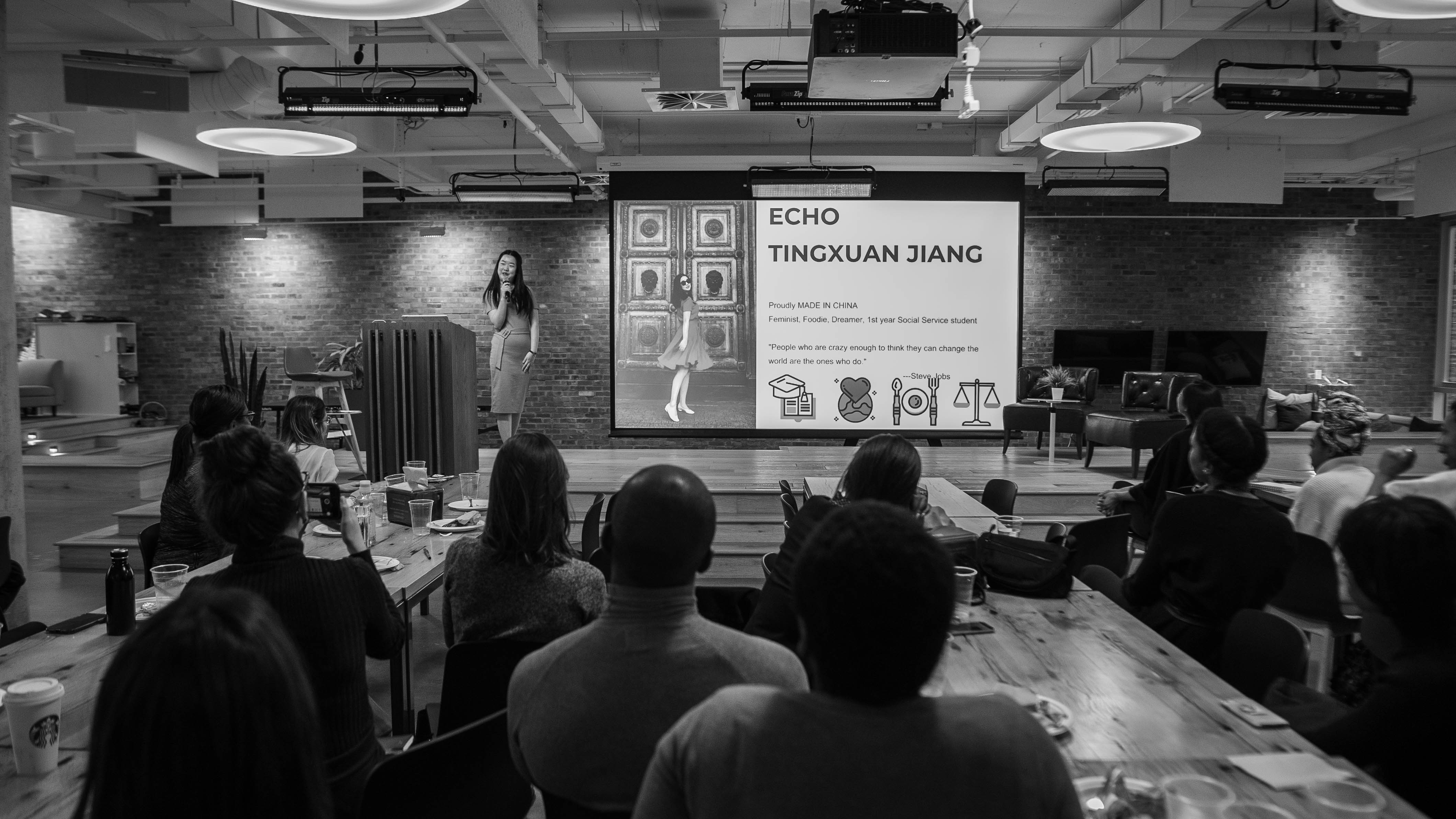 Aminka founded the ForUsGirls Foundation as a platform to develop the leadership skills and capacity of young people living in Canada and Jamaica. Since 2015, ForUsGirls has positively impacted almost 5,000 girls. The Foundation provides mentorship, leadership, empowerment and skill-based development for marginalised girls, helping them become a community and aspire to be global feminist leaders in all areas of society. It does this through a weekly mentorship and leadership programme that covers a wide range of topics including entrepreneurship, digital literacy, career planning and web development. ForUsGirls also runs a Tech Summit in New York City called 'A NEW REALITY', where girls from marginalised communities are encouraged to think innovatively to solve problems. Project beneficiaries are encouraged to complete their high school education and report increased levels of confidence and self esteem, with some girls starting their own social projects and creating websites.
Connect: Facebook | Twitter | LinkedIn
Find out more about Aminka's work through her One Young World Impact Page