In a new effort to further share the incredible work of the OYW Ambassador community, we're launching our monthly list of top projects you need to know about.
The OYW network is all about collaboration - so please get in touch if you're interested to learn more or join forces with any of the listed Ambassadors. Remember, if you log into your OYW profile, you can email them directly via the messaging button on their OYW profile, located on the bottom left.*
Want to be featured on next month's list? Contact your regional Coordinating Ambassador - full list here.
Founder, Social Changemakers and Innovators (SOCHAI)
Malnutrition is one of Nepal's greatest health issues - it is one of the leading causes of child mortality. This boils down to a very simple issue: lack of awareness among mothers about proper nutritional requirements in the first 1,000 days of a baby's life. To address this emergency, SOCHAI devised the Youth For Nutrition Project which provides nutrition counselling to pregnant women and new mothers when they visit local health centres. How do they do this? With their Nutribeads Bracelet.
The Bracelet is an educational tool which contains a set of colorful beads with numbers. The numbers correspond to the age interval of the child, and each of the bead colours represents the specific type of food that must be included in the child's meal.
On top of this, the Bracelets themselves are made by poor and marginalised women who are trained and empowered to make them. SOCHAI also trains and mobilises health workers and students to build awareness about nutritional needs.
Connect with Bonita on Facebook, Twitter & Instagram.
Student & Inventor
The Deepwater Horizon spill released 200 million gallons of crude oil into the ocean, contaminated 1,200 miles of coastline, and cost $60 billion dollars in fines. Karan's invention hopes to prevent a disaster like this from occurring again.
The invention doesn't have a name as of yet - it's simply called a subsea containment device. Launched in 2014 whilst in high school, the purpose of the invention is to temporarily contain a major subsea oil spill. Ultimately, it would contain and recycle the oil and gas phases being released into the ocean. This of course would protect the ecosystem and the livelihoods of people who rely on the marine industry.
Discover more on Karan's website. 
Founder, Value Sustainability
Value Sustainability is a leading provider of sustainability, climate change and community engagement advisory services headquartered in Orange County. Having been accepted as 1 Hotels Fellow, Salem is embarking on a new project which aims to advance the science of clean energy communication, help leaders communicate more effectively, and increase the public's understanding of electric vehicle (EV) risks and opportunities.  
The project's main goal is to understand disadvantaged communities' viewpoints on EV technology, and tailor the messaging on how the private sector, developers, and elected officials can address concerns to "clean up and green up" the most polluted and underserved neighbourhoods. The end product will be building a digital platform that's a 1 stop shop for all things EV.
Salem is a top 10 finalist in a competition to receive a grant to develop an EV communication tool - you can vote for her here.
Learn more & connect via her website, LinkedIn and Twitter.
Founder, Sustainable Games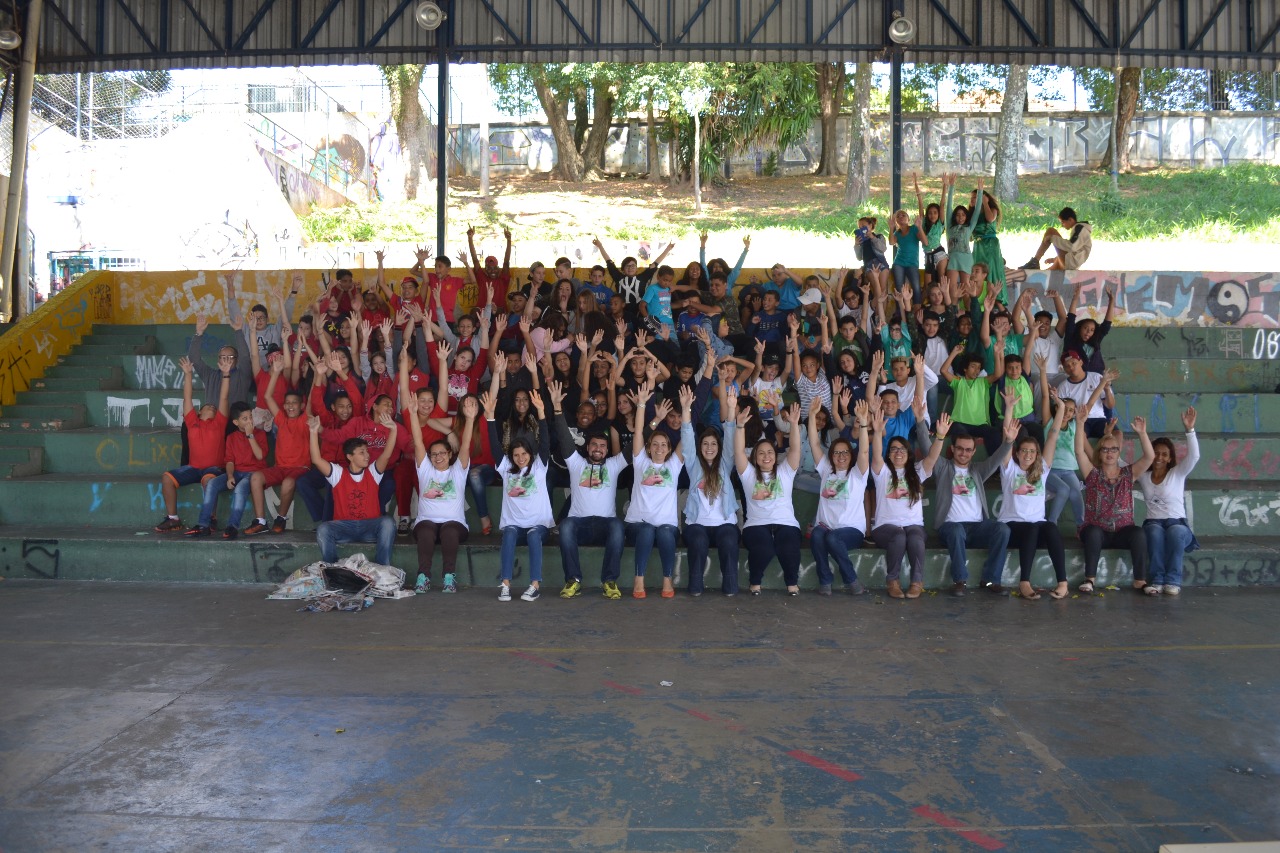 Launched in 2015, The Sustainability Games are an inspirational invention that uses competition among young public school students to build a better world. The Sustainability Games have grown to serve some 500 children, aged 11 and 12, helping them grasp a better understanding of such topics as clean energy, climate change, recycling and water scarcity.

The Games incorporate a range of mini-competitions staged in school, including a cookery contest (in the style of TV format Masterchef), with imaginative dishes made with ingredients from the family kitchen that would otherwise have been thrown away.

Other contests involve correctly sorting waste products into appropriate recycling bins; and making household decorations from reusable materials such as packaging, newspaper and plastic bottles. Sustainability Games competitors also take part in a Q&A session which tests their knowledge of subjects such as water scarcity, clean energy and the greenhouse effect.
Get in touch via LinkedIn.
Founder, Taller Olímpico: Creando Paz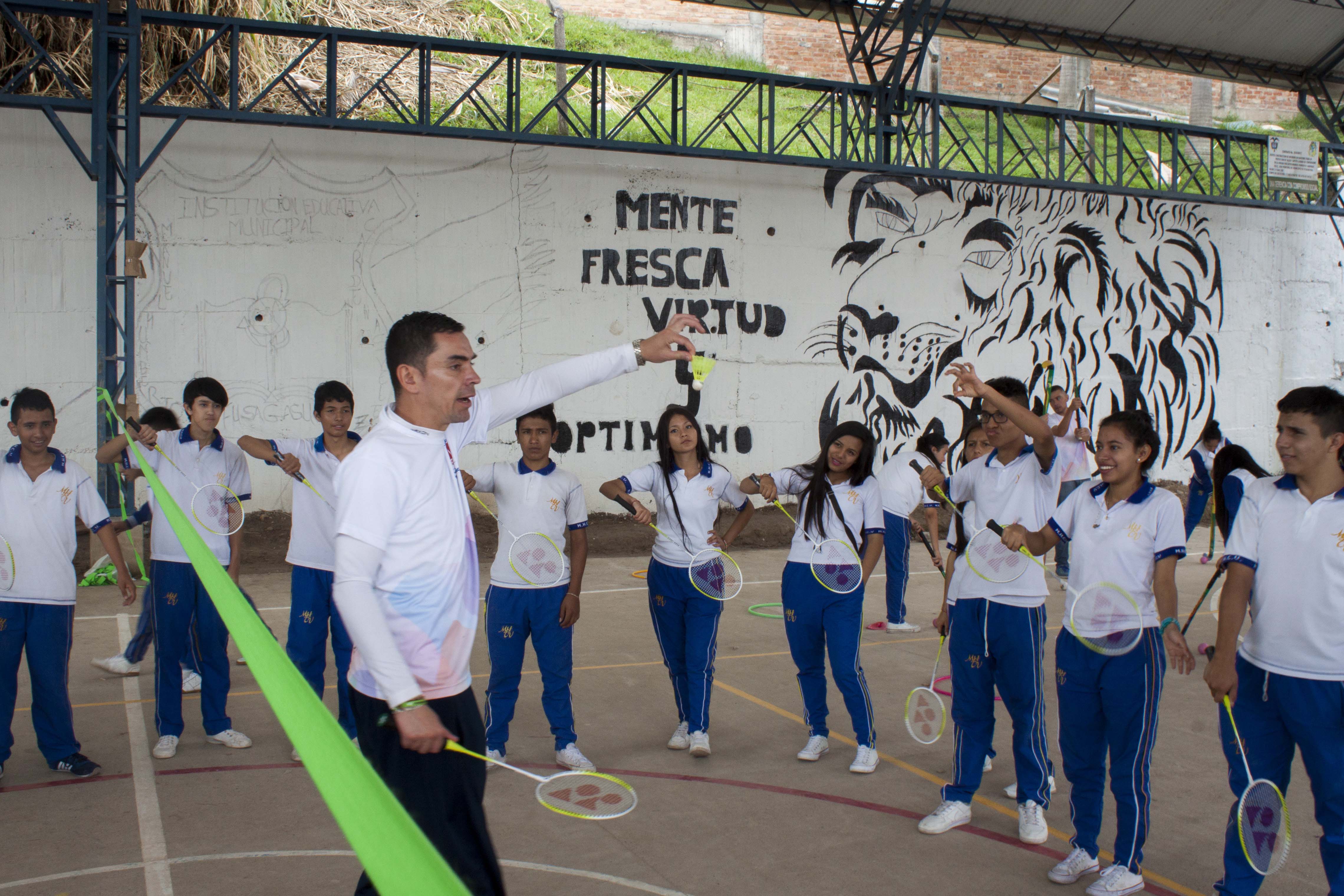 To Juan Sebastián, sport is the best tool for affecting change - in particular, empowering young people to live healthy lives and simultaneously teaching them conflict resolution.
With the help of sports trainers, they go to schools in at-risk areas and deliver a whole day event at schools. Kids experiment and learn about different sports and are left with a 'sports kit' that allows them to keep practicing what they've discovered they love. What comes after is, with the help of sporting federations, the creation of sports clubs that keep those kids engaged. With a deepened sense of community, they reduce the risk of these kids getting involved in drugs or violence which contribute to the ongoing conflict in Colombia.
Get in touch with Juan via LinkedIn.
Cofounder & CEO, Blume
In March 2016, Rumwell founded Blume, a social impact business aimed at providing a digital platform that connects Service Providers (both formal and informal) to a market place where they can showcase their skills and businesses.  
Blume enables an inclusive marketplace of skills and service exchange whilst elevating a high level of trust in the communities they operate in.  Traditionally, people in South Africa don't trust the service levels of the informal economy; Rumwell hopes that Blume will enable active participation from this sector. Whether plumbers, electricians or landscapers, Blume provides these service providers with a reputable platform so they can provide a better living for their families.  
Learn more via their website & Facebook.
Co-founder, Casa Voluntaria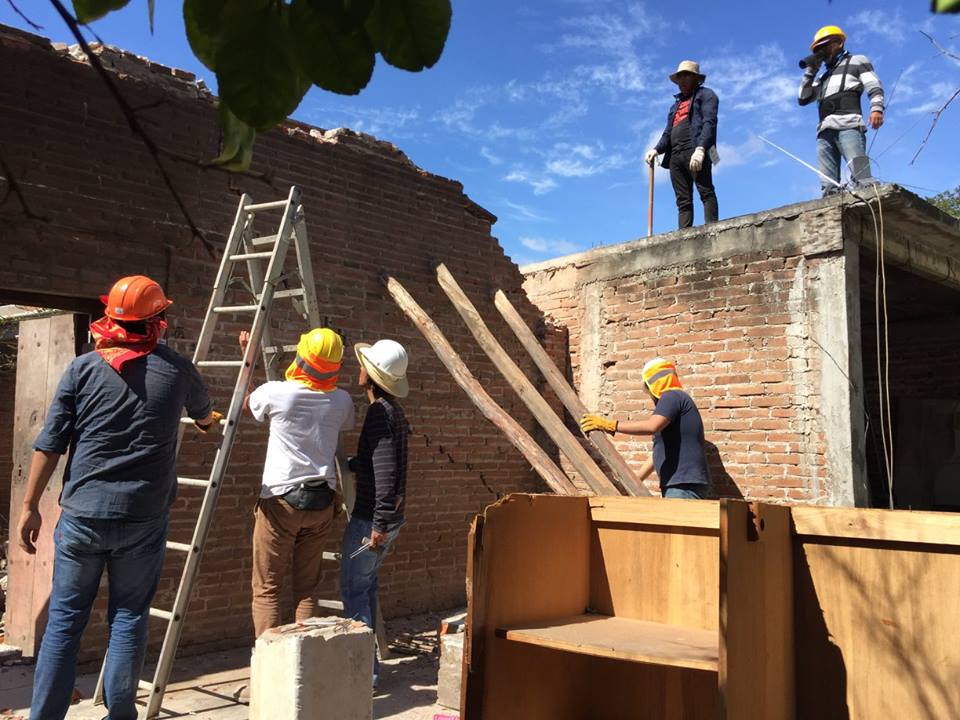 After the devastating earthquakes that shook Mexico in September 2017, Estefania, along with fellow architects and engineers, launched Casa Voluntaria, a network of voluntary designers to provide reconstruction solutions in vulnerable places through a common platform. Their aim is to reach vulnerable populations in places affected by disasters, focusing primarily on elderly people and those who have issues walking, moving and working.
They first consult the families in need, and then match them with an Architecture Studio that has registered its interest in participating in the project. They design the house based on the family's needs,  make final arrangements with a structural engineer, and then build the home with a team of volunteers at a fraction of the cost the family would have paid otherwise.
You might have also read about Estefania's other project, Otra Nation, which made headlines as a proposal for the border wall proposed by US President Donald Trump. The proposal was a creation of a borderless, shared co-nation between the US and Mexico.
Connect with Estefania via Twitter and learn more via their website, Facebook and Instagram.
Beliza originally hails from Ecuador - she was the first indigenous Puruwá to attend a OYW Summit. Born and raised in an indigenous community, she grew up working in a local market selling fruits and vegetables. Thanks to a scholarship granted by  Telefónica Foundation, she was able to study, graduate as a lawyer in Ecuador and make her way to Madrid where she works in the Legal team at Telefonica.
She is now using her story of self-determination and perseverance to inspire young indigenous women born in rural areas, who worked during their childhood, and perhaps suffered physical and psychological abuse, to dream big, to pursue education and to understand their value and worth. Since 2012, she has worked with nonprofits, universities and multinational companies to raise awareness of her story.
Connect with Beliza via Twitter and LinkedIn.
Founder & CEO, MENA Alliances
​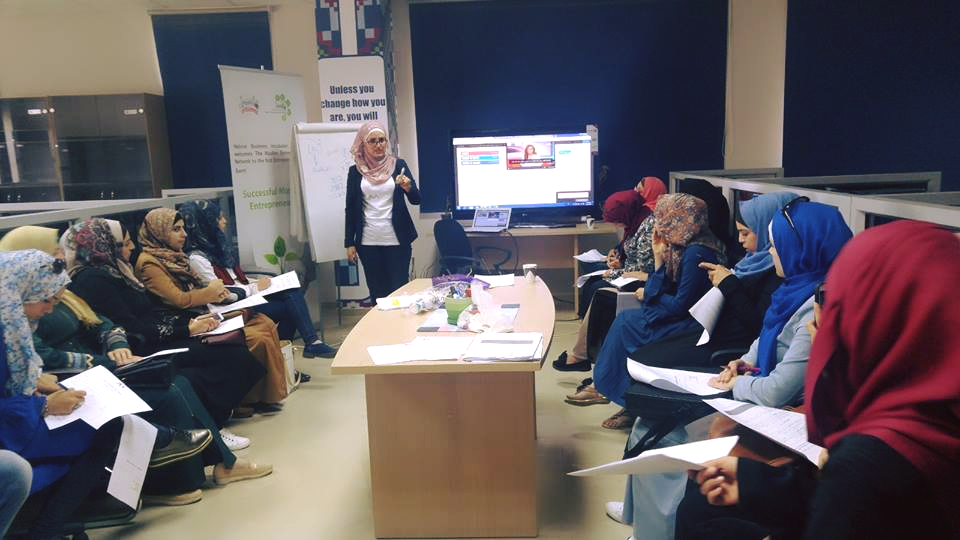 When Abeer attended the 2015 OYW Summit, she was running her startup StayLinked. But soon after, she renamed it MENA Alliances to cover the whole MENA region.  MENA Alliances is a woman-owned resource hub connecting global public and private clients with world-class MENA talent, all with an aim to enable greater market integration whilst also providing marginalized groups, including women and young people, with highly sought after economic opportunities.
Abeer is working to reduce the unemployment rate in the region, build gender equality in both education and employment, provide women with flexibility so they're more likely to work, offer them diverse freelancing opportunities to upskill, increase the opportunities generally available, especially given that women must overcome social and geographical obstacles. They target professionals, fresh graduates and unemployed women who have diplomas and Bachelor's degrees, especially those living in conflict zones. They also provide free online and offline training, seminars and workshops.
Discover more on her website, Facebook, Twitter & LinkedIn.
Founder & Director, SHero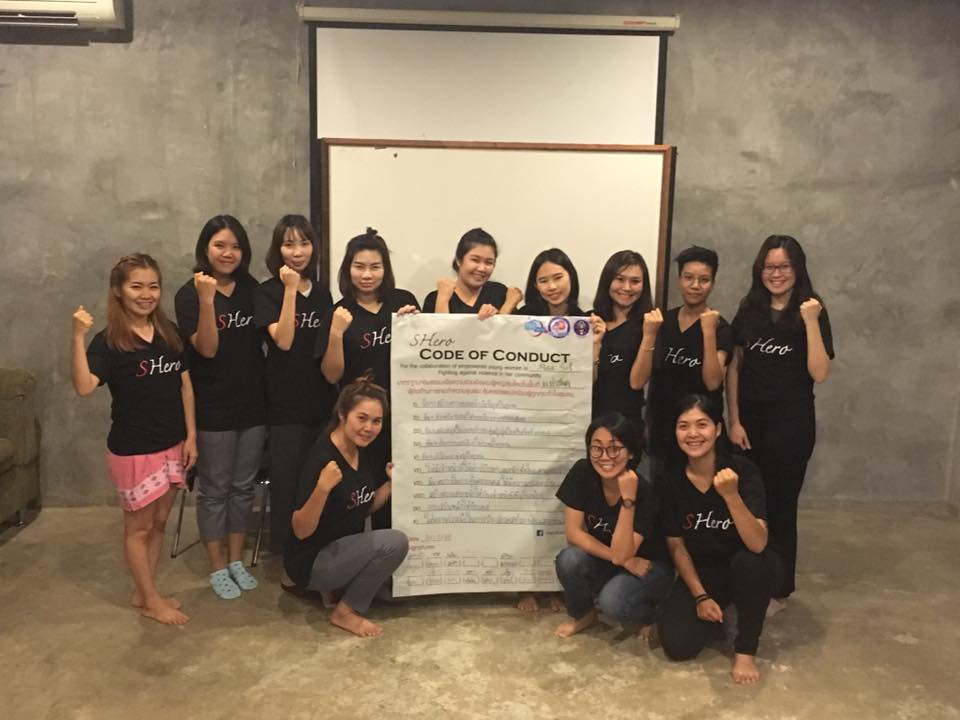 According to The Ministry of Social Development and Human Security, 89% of women in Thailand have been victims of some kind of violence, whether domestic abuse and/or sexual violence and harassment. With SHero, human rights lawyer Busayapa is working to de-normalize violence culture and end the cycle of abuse.
The organisation has launched an anti-violence youth network in their community and works to empower survivors of violence to become advocates, dubbed 'Sheroes', and provides pro bono legal services to victims of abuse.
Learn more on Facebook.
Founder & CEO, Xplode Magazine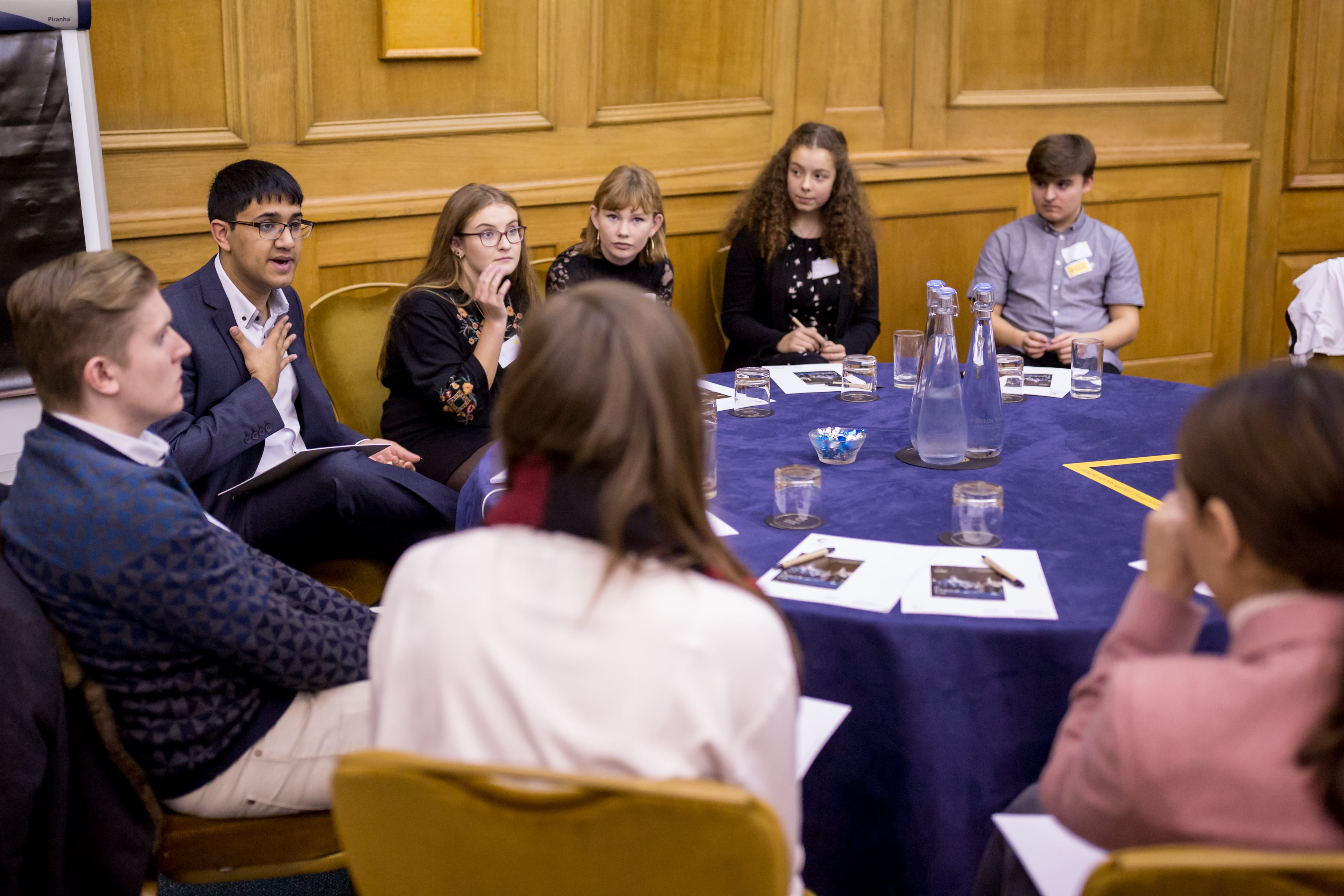 When Saeed first attended the 2014 OYW Summit in Dublin, Xplode was in its infancy. Since attending, he's grown the organisation hugely due to the motivation, drive and skills that he was equipped with at OYW. Xplode aims to advance the education of young people living in Greater Manchester by providing young people aged 12-22 a platform to showcase their talents and develop new skills whilst increasing their employability prospects and becoming world-class citizens. Volunteers create a youth magazine which is distributed in-print and online in schools, shops, youth centres, supermarkets and leisure facilities, thereby upskilling them in media and business.
By providing concrete work experience, these young people are equipped with the right tools to succeed. The volunteers, trained with employable skills, then go out and train others - 10,000 young people are expected to benefit from the training. Saeed became the youngest charity CEO to lead a charity which received Her Majesty the Queen's Award for Voluntary Service.
Connect with Saeed on Twitter and discover Xplode on their website, and YouTube.
Founder and Executive Director, HUMAN Foundation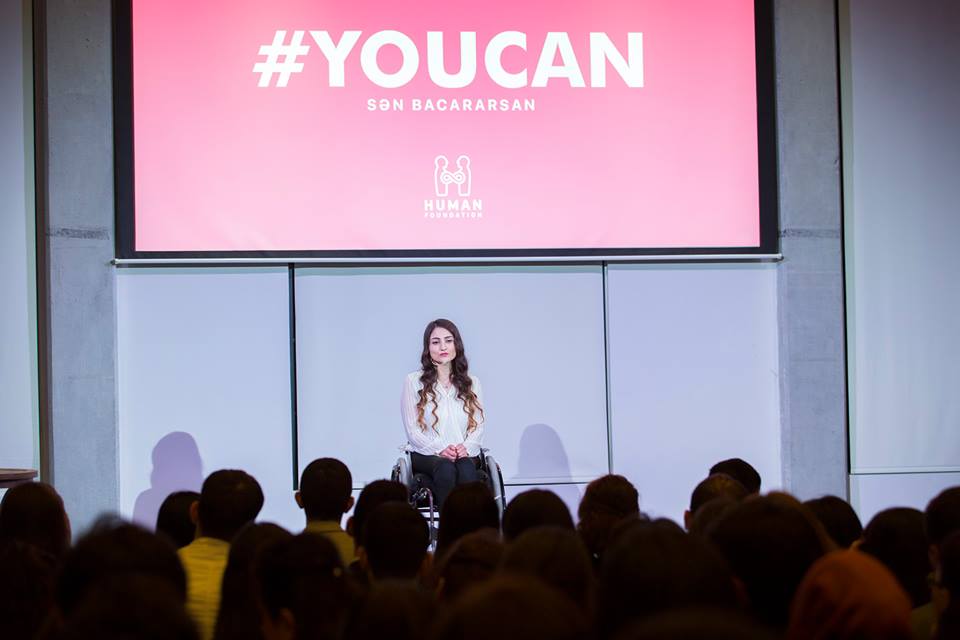 Human Foundation is a union of people irrespective of nationality, religion and race, where people continuously share their knowledge, skills and support with eachother. HUMAN has grown to a major local social enterprise in Baku. They've launched several projects, which are divided into categories: for example, HUMAN WOMAN projects work on reducing early marriages, HUMAN Deaf Community works with sign language interpreters for film projects and HUMAN Interfaith bridges those from different religious backgrounds among a few.
As a Hult Prize Director at Baku State University, she has combined her work with Hult to provide sessions and workshops on a variety of topics. She manages all of this whilst being a university professor at the University.
Learn more via their website and Facebook.
Expansion Director, Women Who Code. Founder, I Am Lanka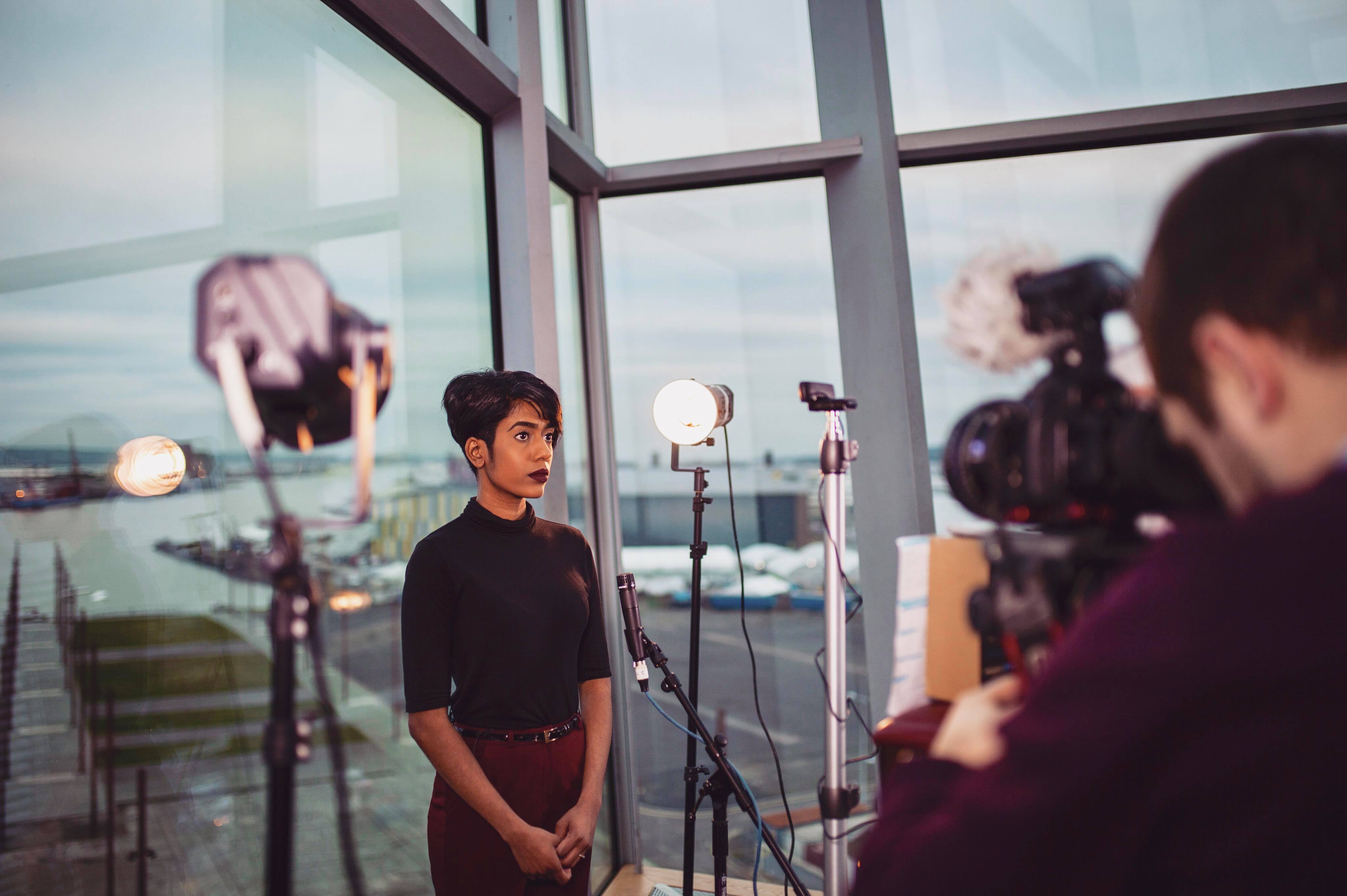 Sheree wears many hats. As well as being a consultant, she's in charge of growing the Women Who Code (WWCode) movement, a global nonprofit with over 100,000 members dedicated to eradicating gender bias in tech. At WWCode, women gain access to free monthly events to nurture their digital confidence and better their technical skillset. They are also presented with opportunities for scholarships to aid them become industry leaders. Sheree herself has  inspired over 7,000 women across the UK.
Upon attending OYW and through her personal journey back to her country of origin (she was adopted at 3 weeks old by an Irish couple), she founded I Am Lanka, a social responsibility project to highlight and empower the current and next generation through showcasing local and global Sri Lankan changes makers
Connect with Sheree via Twitter. Learn more about I Am Lanka and WWCode.
Founder & President, Nuevo Destino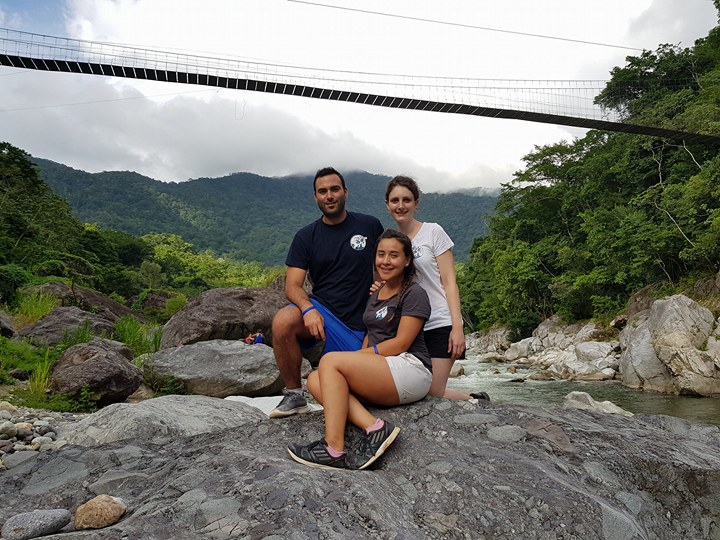 Nuevo Destino was born to support poor and disadvantaged children in Honduras, specifically in the La Ceiba region, through education, food provision and development programs for women. Supported by 7 OYW Ambassadors and a handful of others, Nuevo Destino has delivered more than 7 tons of food, hygiene and school supplies to 150 families and children living in the jungle.
They work with local schools to help rehabilitate damaged classrooms (they built a whole new building this past year), provide school supplies and sponsor children to attend the jungle's school. They deliver food baskets full of essential goods to those most vulnerable and introduced a coupon system so the poorest families can regularly receive food from local suppliers. This past summer, they developed their first microcredit project to empower families in La Ceiba.
Learn more on their website, Facebook, LinkedIn and YouTube.
Co-Founder & CEO, SomLite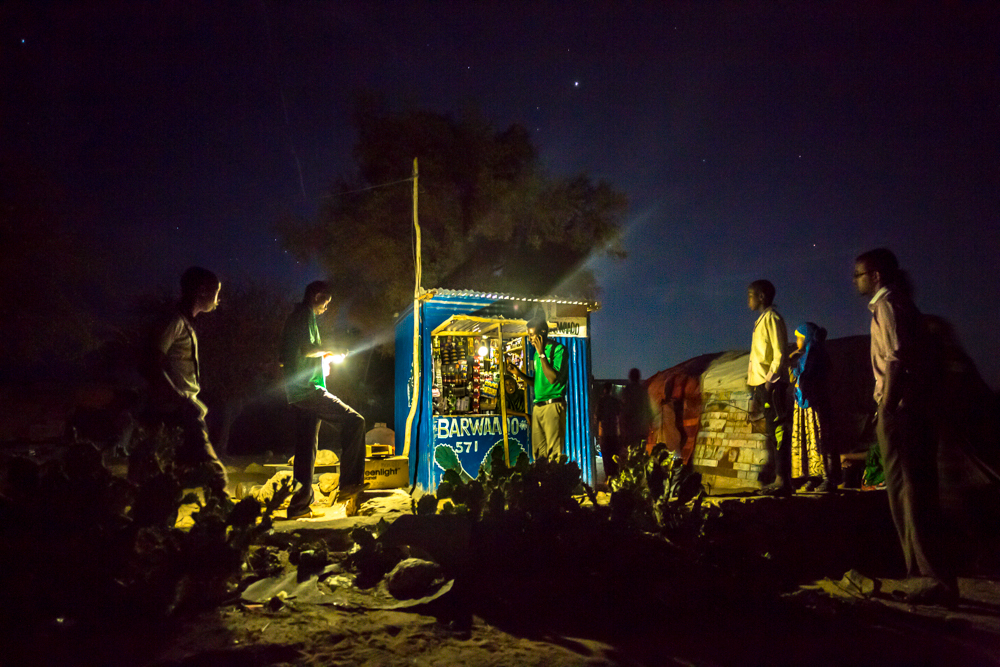 Founded December 2014, SomLite is a social enterprise with a mission to make high-quality solar lighting accessible and affordable for rural communities in Somaliland, providing them the ability to replace fossil fuels with an affordable solution.
Their aim is to increase energy access by addressing the affordability barrier and distributing solar products. Rural Somalis don't have enough cash at one time to buy solar products outright; however, they spend far more on a year's worth of kerosene than the total cost of a solar light. SomLite have therefore introduced a renting system and their own financing model that lets customers pay in installments on their mobile phones. So far, they have distributed over 4,500 of solar lanterns and solar home systems which allow small businesses to stay open for an extra two hours after sundown and young pupils to study for longer  - household income has increased by an average of $12.50 per month thanks to SomLite.
Learn more on SomLite's website.
16. Carolina Hadad. Buenos Aires, Argentina
Co-Founder, Chicas en Tecnología
Chicas en Tecnología is closing the gender gap in technology by inspiring teenage girls to become creators and problem solvers instead of just consumers of technology. With the support of local mentors, they work with teenage girls aged 13 to 16 to identify social issues in their communities and learn to create a mobile app to help solve them.
After they finish the program (whether in a club at their school or in an intensive technology environment) they become members of their Chicas en Tecnología community where they have access to scholarships, meetings, mentors, workshops, public speaking opportunities and more.
So far, more than 300 girls are part of their community; the oldest ones are starting university and are mentoring the youngest. Some of the projects have been sponsored by companies and governments, and some of the girls have been featured on TV, in newspapers, and as speakers at events.
Learn more via their website, Twitter, Facebook and Instagram. 
Founder, Shiffon
​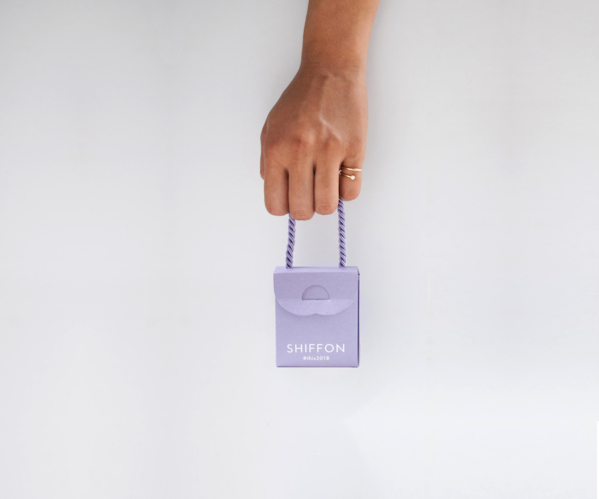 ​​Shilpa is the Co-Founder of Shiffon Co. Shiffon is a fine jewellry brand that has social good woven into the company's fabric. To Shiffon, giving back is the new luxury - with their Startup Girl Foundation, they extend their success to other entrepreneurs who are taking brave steps to empower women, whether they do it by carving the path of female entrepreneurship themselves or integrating female empowerment into their company values and mission. "Wear the change you want to see" is their motto, and in that vein, they donate 50% of the profits from their Duet Pinky Ring collection and 10% of profits from all other sales to their Foundation which funds seed grants for female entrepreneurs and start-ups that support female empowerment. They identified their 1st to grantees through One Young World. 
Discover more about Shiffon on their website, Facebook and Instagram.
Co-Founder, WaterROAM
​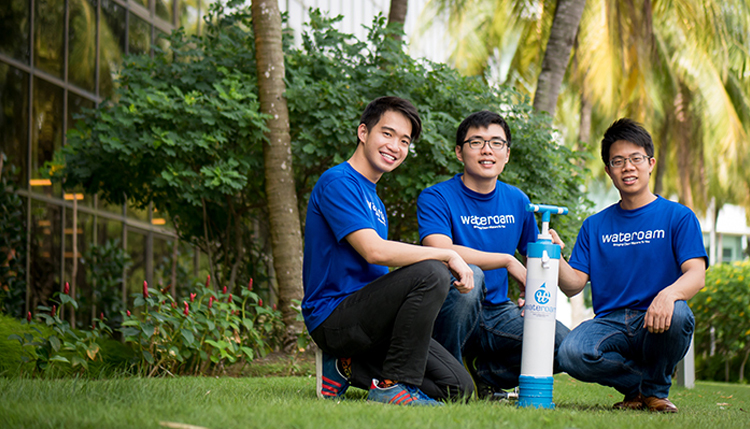 WateROAM is a water innovation enterprise founded in Singapore in 2014 to develop water filtration solutions that bring about the quickest access to clean drinking water at disaster-hit locations, and help to promote social change in rural development areas. These water filters are designed to be simple, portable, durable, and affordable, thereby improving the access to clean drinking water significantly.
WateROAM targets contaminated drinking water - a major cause of poor health in rural and peri-urban communities in less developed nations. Waterborne illnesses are largely attributed to biologically contaminated surface water. A large percentage of the world's rural peri-urban populations rely on natural sources of water like ponds, lakes and rivers for their daily drinking water. Unfortunately, a large part of these water bodies harbour bacteria and virus which cause illnesses such as Cholera and Ghardia. Traditional water treatment and pumped water systems are often beyond the means of these populations.
Find out more via his website and Facebook.
Co-Founder & Managing Director, Sporte Avis
Sporte Avis is a sports media organisation focused on providing exposure and opportunity for talented youth in sports. The organisation recognizes young persons with talent, and helps provide them with the resources and skills required to take advantages of the opportunities that exist professionally and through academics. Sporte Avis has developed a vast network of young athletes across Saint Lucia and the Eastern Caribbean, and through media exposure, mentorship, and the provision of other resources, have been able to impact the lives of many young persons with varying sporting interests. Most recently, the focus of Sporte Avis has been on the most disadvantaged athletes, assisting them in grabbing opportunities for educational advancement, through sports. Sporte Avis ensures that all these athletes, who otherwise would not have received a platform to showcase their skills, become celebrated by persons across Saint Lucia and the Caribbean. 
On top of his work with Sporte Avis, Nyus was elected as the 1st Vice President of the Saint Lucia National Youth Council last May. 
*If you have trouble logging in, please contact [email protected]. The featured OYW Ambassadors have their names hyperlinked to their OYW profiles.