In an effort to further share the incredible work of the OYW Ambassador community, we've launched our monthly list of top projects you need to know about.
The OYW network is all about collaboration - so please get in touch if you're interested in learning more or joining forces with any of the Ambassadors listed. Remember, if you log into your OYW profile, you can email them directly via the messaging button. Just go to their OYW profile and you'll find the button located on the bottom left. You must be logged in to do this.
Want to be featured on next month's list? Contact your regional Coordinating Ambassador - full list here.
Founder, BUTA Art & Sweets and Social Business Youth Center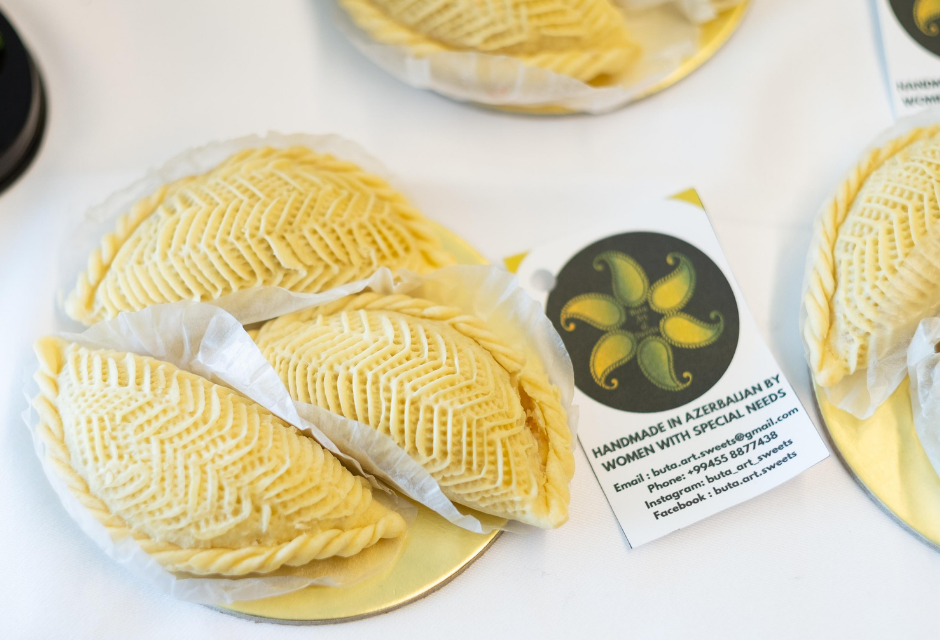 The Social Business Youth Centre (SBYC) promotes social entrepreneurship amongst young people in Azerbaijan using non-formal education. This takes the form of free or low-priced masterclasses, training sessions, long term courses and meetings with experts. In just 8 months, with zero budget, SBYC has run 20+ programmes and projects which have seen 2500+ applicants, 800+ participants and 30+ partners. 
Sara is also the founder of BUTA Art & Sweets which aims to increase the employment levels of women with special needs through the sale of homemade sweets. BUTA Art & Sweets is the first social business to represent Azerbaijan at the UN Level and gives women with special needs financial independence. In the last year and a half, the enterprise has supported 15 women and accrued 50+ partners.
Since attending the 2018 The Hague Summit, Sara collaborated with fellow OYW Ambassador Gharsanay Amin (Afghanistan) to organise a session on leadership and decision-making skills for girls in Jawzjan. Sara also spoke at the first conference on strategic planning of youth organisations in Azerbaijan- an event organised by the National Youth Council.
Social Business Youth Center: Facebook | Instagram.
BUTA Art & Sweets: Facebook | Instagram.
Founder, Waste2Opportunity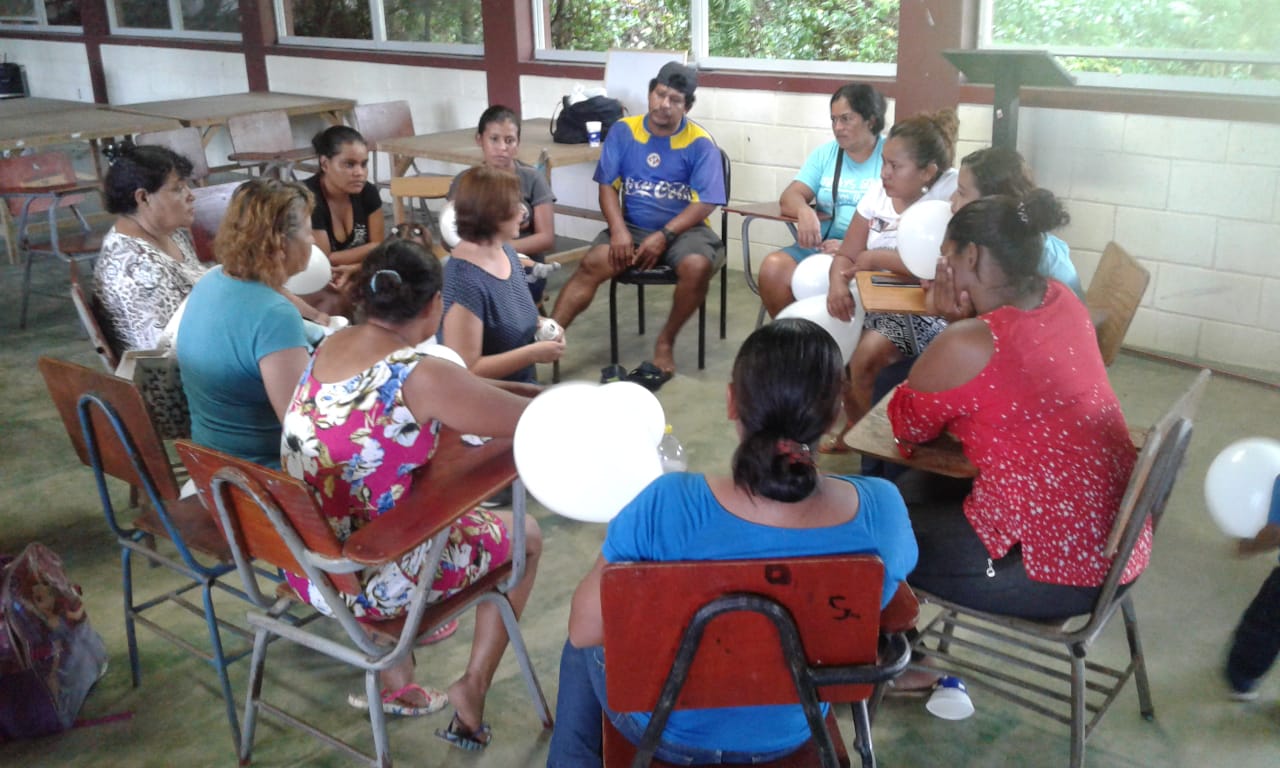 Laura is an Environmental Legal Consultant at the Environmental Law Alliance Worldwide (ELAW), an organisation which helps communities speak out for clean air, clean water, and a healthy planet. Alongside this role, Laura established Waste2Opportunity to support informal recyclers in Roatan, Honduras. The initiative raises awareness among authorities and the public about dignifying recycling and promoting corporate accountability for packaging. So far, Waste2Opportunity has supported 30 informal recyclers by providing them with training, work-safety protection, and innovative recycling machinery.
Laura received the 2018 Mary Robinson Climate Justice Award which provided her with a grant to scale her work and attend the OYW 2018 Summit in The Hague. She has since been awarded with the Served Through Occupation Award by the oldest Rotary Club in Honduras.
Connect with Laura on Facebook and Instagram.
3. Abdelhamid Idrissi. Netherlands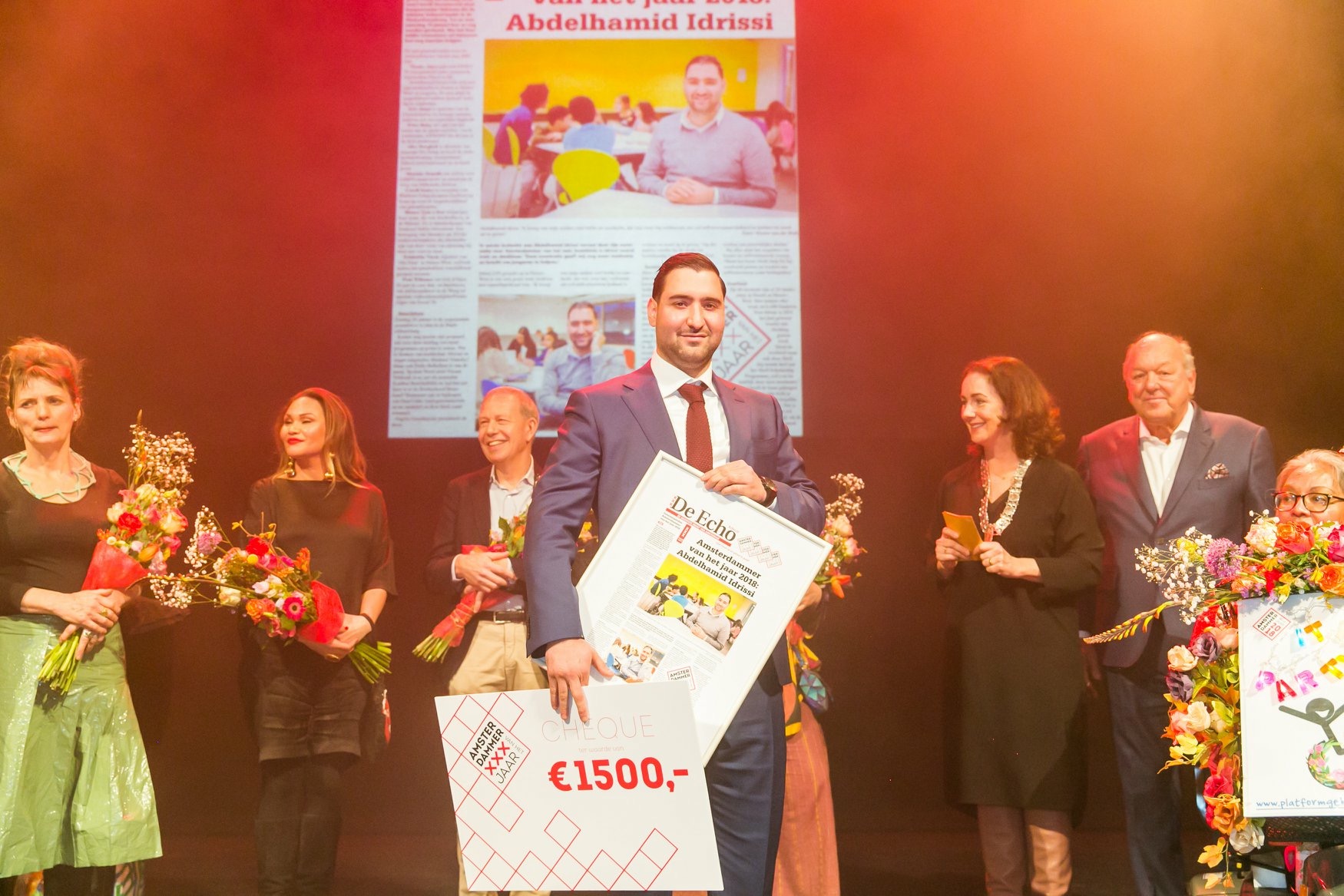 Abdelhamid is the Founder and Director of Positive Society, an organisation that creates education projects at the request of local residents, policy staff and the business community in Amsterdam. One of these initiatives is Studiezalen, an organisation that creates a pleasant and stimulating environment where the children from vulnerable neighbourhoods can develop at their own pace in peace and quiet. Studiezalen prides itself on giving individual attention to each child according to their own unique needs and challenges. 600+ children a week currently benefit from these spaces.
Learn more about Studiezalen via their website, Facebook and Twitter.
Financial Controller, Total
Maxence left the 2018 The Hague Summit feeling energised and wanted to bring about positive change from within Total. He decided to join the Total Foundation. This programme organises conferences, debates, and events with an aim to get young professionals at Total interested in SDG actions, CSR awareness, and gender equality. Maxence was also inspired join an education-based NGO, Like Ton Job, which has inspired 500+ middle-school students from disadvantaged backgrounds.
Learn more about Total Foundation or Like Ton Job.
Founder, De-Mentes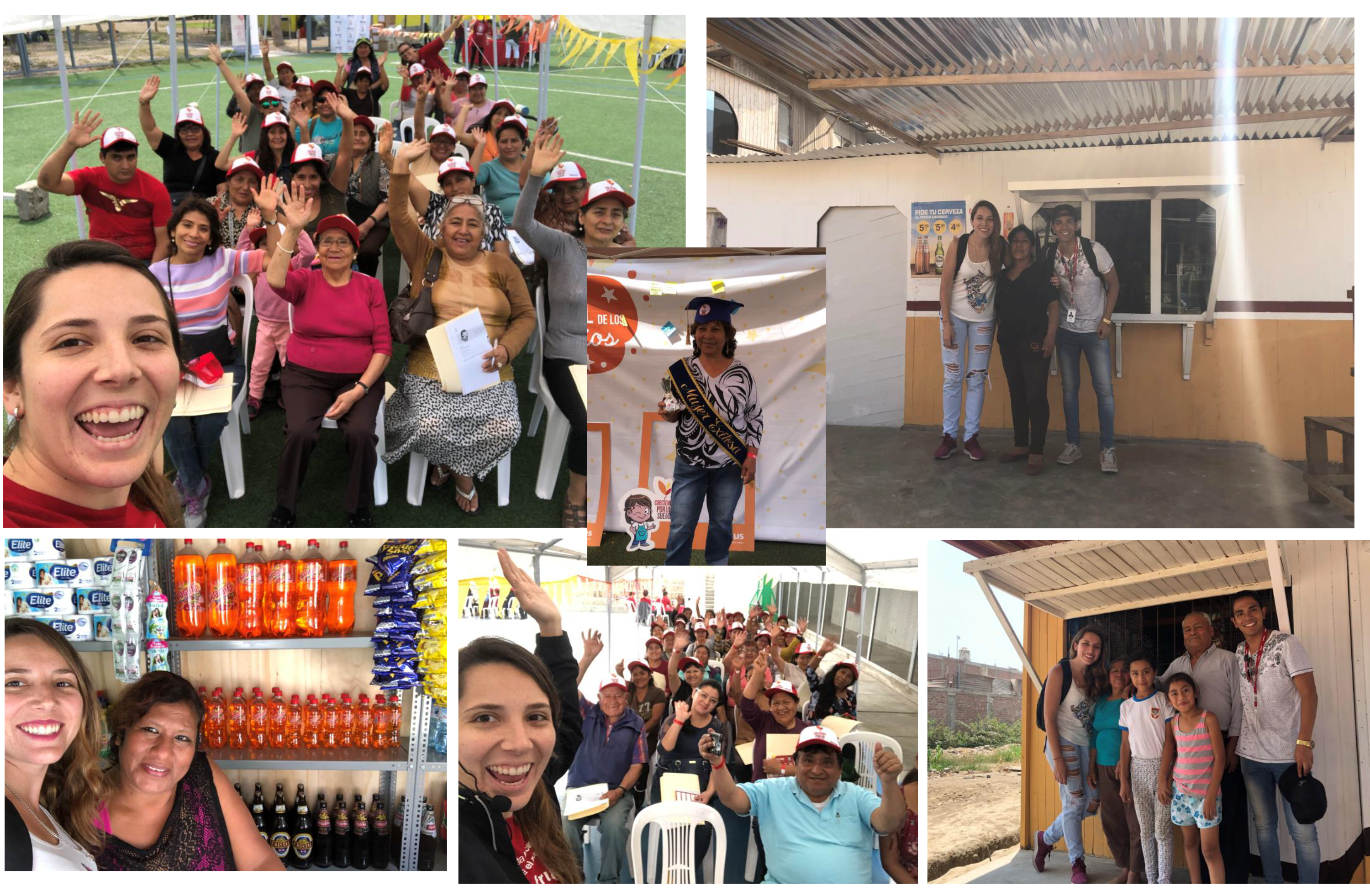 Gemma co-founded De-Mentes, a nonprofit dedicated to raising awareness and further involve society in the fight against the stigma surrounding mental health. Gemma attended the 2017 Bogota and 2018 The Hague Summits, and has since partnered with the Ministry of Health in Peru to create 'The Art Within Me' project which helps people affected by mental health conditions to transition into the labour market.
De-Mentes runs concurrently to Gemma's role on the Sustainable Development Team at AB in Bev.
Connect with Gemma on Linkedin.
Director, TicketAid (Refinitiv)
Matthew heads TicketAid, a social intrapreneurship initiative supported by Refinitiv. TicketAid is a corporate ticket allocation website designed to give employees access to tickets that would otherwise go to waste, whilst also raising funds for charity.
In 2018, TicketAid raised over $87,000 through ticket sales on the website which provided 665 people with clean water for life, safe births for over 415 mothers and their babies, support for 60 young people struggling at school and 1000 hours of production of specialist cells which are being used in cell therapy treatments.
Matthew presented TicketAid at a number of workshop sessions during the 2018 The Hague Summit. This included an on-stage pitch to international journalists as part of the SparkNews Innovation Challenge. Following from this, TicketAid was featured in Athens' national Greek newspaper.
Discover more via Twitter and Youtube.
7. Julius Karl D. Fieve, Ghana
Local Government Assembly Member & Co-founder, Global Advocacy and Development Initiative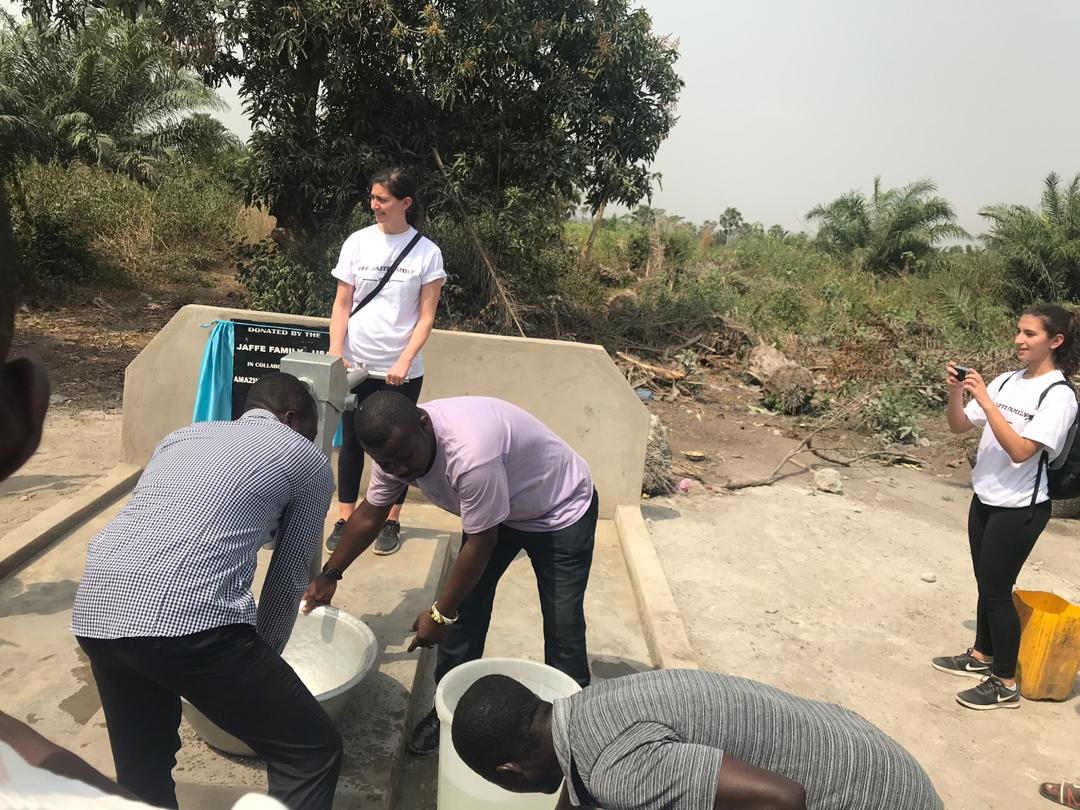 Julius is a Local Government Assembly Member in Ghana and one of five Ambassadors presented with One Young World's Young Politician of the Year Award at 2018 The Hague Summit. Julius' programmes have meant that 1,000 girls have participated in reproductive health workshops, 1,000 pairs of shoes have been distributed to school children, 100 people have been provided with portable water, and 150 youth - mostly teenage mothers - have been given skills training.
Following the Summit, Julius co-founded the Global Advocacy and Development Initiative (SADI), a hub for mentoring, training, skills development and funding to empower young people. The initiative also advocates for youth-oriented policies that seek to include African youth in the development and democratic process. So far, 2,000 youth have been inspired to pursue education, start their own business, or get involved in community building.
Connect with Julius on Facebook and Twitter.
Co-founder, Escuelab
Escuelab is devoted to changing the way that science is taught in Spain. The social project designs and tests education materials for children aged 5-15, giving Spanish children from underprivileged backgrounds access to a good quality, scientific education, improving their chances of finding employment in the future. So far, 25,000 education materials have been used, benefitting thousands of children.
After attended the 2015 Bangkok Summit, Christina launched a summer day camp that served as a successful pilot for a host of additional education camps.
Connect: Facebook | Twitter | Instagram | Youtube
Co-founder, MissionC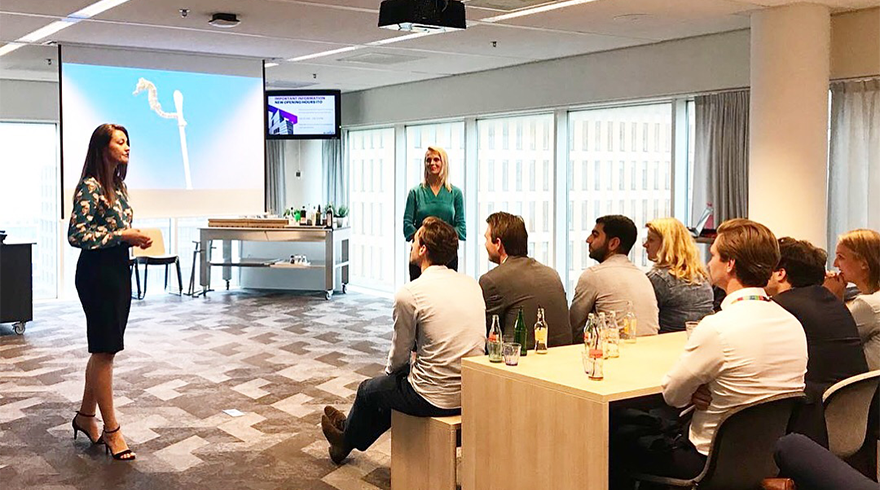 Andrea co-founded Mission C, a sustainability strategy advisory firm. MissionC helps to bridge the gap between business and sustainability to help accelerate the transition towards a circular economy and a more sustainable future. In 2018, Andrea joined The Climate Reality Project and received three days of intensive training from former US Vice President Al Gore and world-renowned scientists, to learn how to lead the global fight for climate solutions.
Discover more on her Instagram.
Speaker & Author, Globally Bold LLC
Following his attendance at the 2015 Bangkok Summit, Torin was selected to join the inaugural class of the TED Residency programme, an incubator for breakthrough ideas. He has since facilitated learning experiences and spoken at over fifty colleges, conferences, organisations and Fortune 500 companies. In 2017, Torin was nominated for the Rosoff Award as a twenty-something leading the way for a new vision of diversity and inclusion. In 2018, Torin translated his ideas and perspectives into a book called "Who Am I to Lead" in the hopes of inspiring aspiring leaders.
Learn more about Torin on his website and Twitter.
Dhilal founded WaterFor uOttawa, a campus-based organisation that provides access to clean water to people in war-torn countries, and increases awareness on water security and water scarcity in Canada. She has also worked on a number of other initiatives such as the "Equality in Education" programme which aims to raise high school graduation rates in Ottawa, and "Ottawa Run for Palestine" which raises funds for Palestinian children suffering from PTSD.
Most recently, Dhilal has joined a project to help bring a displaced Yemeni individual and his family to safety. The individual is a journalist and academic who is facing deportation from Malaysia for speaking out against the Houthi and Saudi forces in the country. Dhilal is collaborating with local organisations, sponsors and the community to bring him and his family safety.
Connect with Dhilal on Linkedin.
After attending the 2015 Bangkok Summit, Sotheary founded Next Women Generation to provide a platform for women leaders in Cambodia to share their life experiences. The project was initiated in November 2018 and so far Sotheary has published 10 interviews which have reached an engaged audience of 12,000 on social media. Sotheary hopes to continue the project to motivate aspiring young female leaders and promote gender equality in Cambodia.
Learn more on New Women Generation's Facebook page.
Founder, Madiba & Nature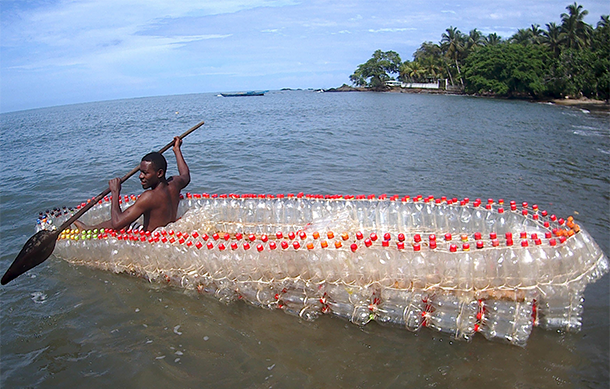 Ismael is the founder of Madiba & Nature, a social startup which collects plastic waste and transform it into functional and sustainable products. Since the organisation was founded in 2017, Madiba & Nature has recycled 37,000+ plastic bottles which have been used to make 37 Ecoboats. These are affordable ecological fishing boats used for fishing communities and ecotourism. Madiba & Nature also provides workshop training in schools and universities to provide sensitisation to local communities and give young people entrepreneurship training in green business.
Ismael was selected to be a Delegate speaker at the 2018 The Hague Summit. Since the Summit, Ismael has been invited to host a seminar by the Ministry of Scientific Research and Innovation.
Connect with Ismael on Facebook and Twitter.
Co-founder, Amaqhawe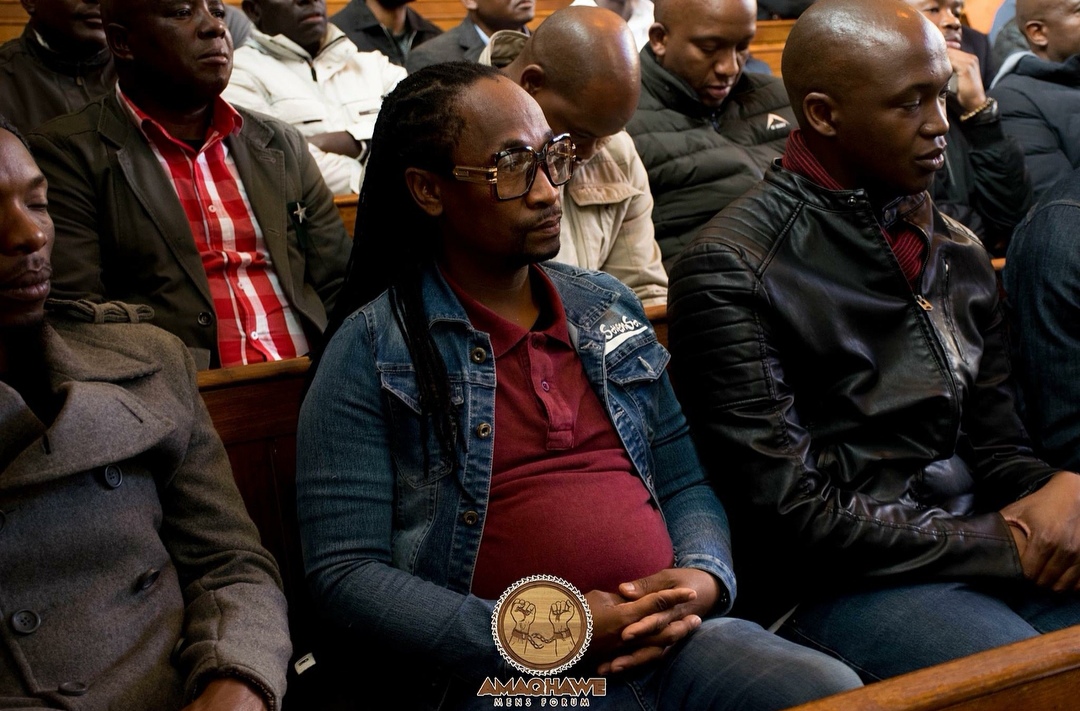 Sibusiso co-founded Amaqhawe (Mens Forum), a project which seeks to re-engineer the mindsets of men in underprivileged communities. Sibusiso invites prominent motivational speakers to share their personal stories and struggles at monthly sessions. The aim is to inspire attendees and prevent them from becoming perpetrators of violence themselves. Sibusiso used lessons learnt from the 2018 The Hague Summit to raise sponsorship for Amaqhawe which is now due to host its 5th session.
Find out more on Amaqhawe's Facebook page.
Founder, Youth Social Advocacy Team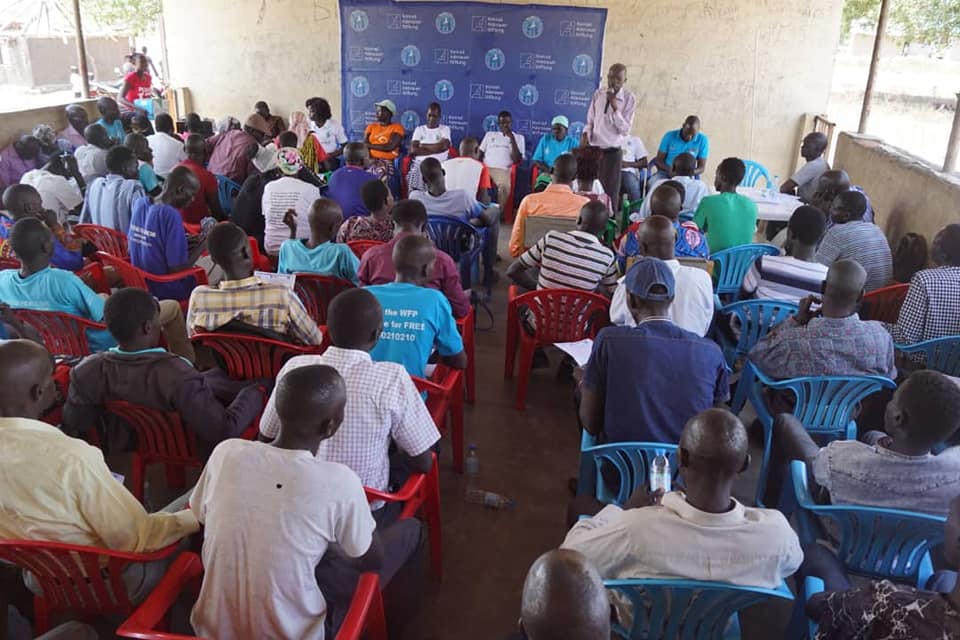 John is the founder of the Youth Social Advocacy Team (YSAT). YSAT is a platform for youth advocacy which provides monthly activities in refugee camps to promote peaceful coexistence among refugees and host community youth. Since 2017, YSAT has expanded to 6 peace clubs which provide entrepreneurship training, start-up grants, and peacebuilding & conflict management training to refugees. In addition, 5 youth-led initiatives made up of 15 members have been founded as a result of YSAT.
Since attending the 2018 The Hague as one of 40 One Young World Peace Ambassadors supported by the European Commission, John has received international attention for his work. He has since partnered with Oxfam Novib and Africa Nonprofit Chore (ANCHOR), was featured by the German Institute for Foreign Cultural Relations and won the International Development & Design Summit Grant Award 2018.
Discover more on John's Facebook.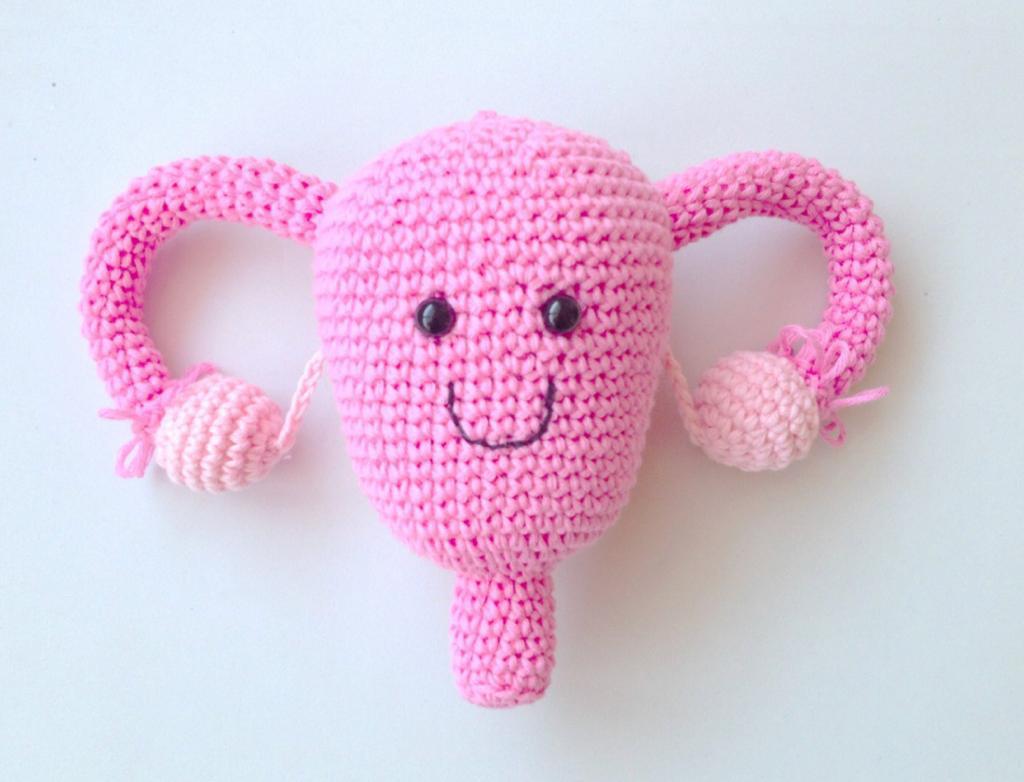 Swarnima is the founder of TheaCare, an augmented reality (AR) enabled application which helps to educate women about their bodies and destigmatize "taboo" topics. TheaCare has a community of 15,000+ women including 100+ experts on women's health and wellness. TheaCare's flagship project is TheaToy which is an AR based uterus toy for women, educators and adolescents to learn and talk about women's bodies. The app covers topics such as body processes (menstruation, pregnancy, menopause), conditions (PCOS, endometriosis etc.), safe sex, and HIV. TheaCare also organises FemmeCon, India's only women's health festival to bring about interdisciplinary dialogue on women's health.
Learn more about TheaCare on Facebook, Twitter, and Youtube.
17. Saad Amer, United States
Founder, Plus1Vote
Saad Amer volunteered at the 2017 Bogotá Summit as a photographer. He has since founded Plus1Vote as a way to increase voter turnout in midterm elections. Historically, voter turnout during midterm elections is less than 50% of the eligible population so #Plus1 campaign targets voters that are already engaged, urging them to bring a plus one. Saad wants to turn citizens into community activists who are doubling their impact during elections.
Connect: Facebook | Twitter | Instagram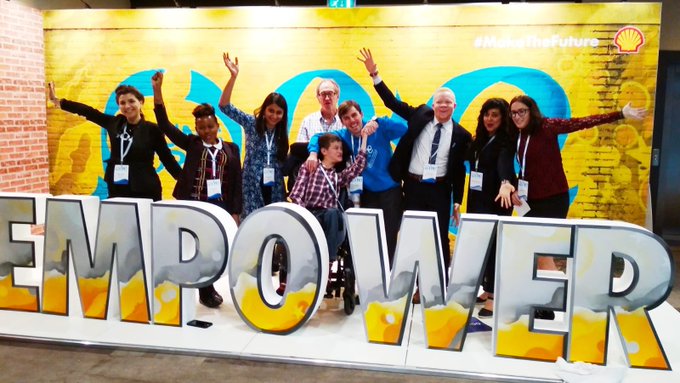 Jack is the Australian Youth Coordinator for the Royal Commonwealth Society and an Ambassador for Include Me TOO, a charity that is working to achieve a disability friendly and inclusive society for all. Jack attended the 2018 The Hague Summit as one of five recipients of the 1in7 scholarship which is awarded to the most inspiring and impactful young global leaders in the disability space. Jack participated in the first ever Commonwealth Youth Roundtable event during the Commonwealth Youth Forum in London in addition to being invited to attend the Global Disability Summit to help develop the drafted Global Disability Children and Young Person's Charter.
Learn more about IncludeMeTOO on Twitter.
Founder, beone
Diabetic Foot affects more than 100 million people worldwide and is the number one cause of amputations. Caio's team have developed an innovative technology which provides an affordable, effective and fast-acting solution for treating hard-to-heal wounds. The technology has been used on diabetic foot ulcers that have been open for 2 years with no sign of improvement, and subsequently closed the wounds in just 13 weeks. During the first clinical trial, Caio's team treated seven patients for their hard-to-heal wounds who now no longer need amputation surgery. The technology works simultaneously with existing methods for better efficacy and a reduced cost of treatment - Caio estimates that this new treatment will lower the total cost of primary healing from 7,000-10,000 dollars to just 250-500 dollars.
The technology used in this project received the MIT People's Choice Award 2015.
Connect with Caio on Linkedin.
Sustainability Manager, AB InBev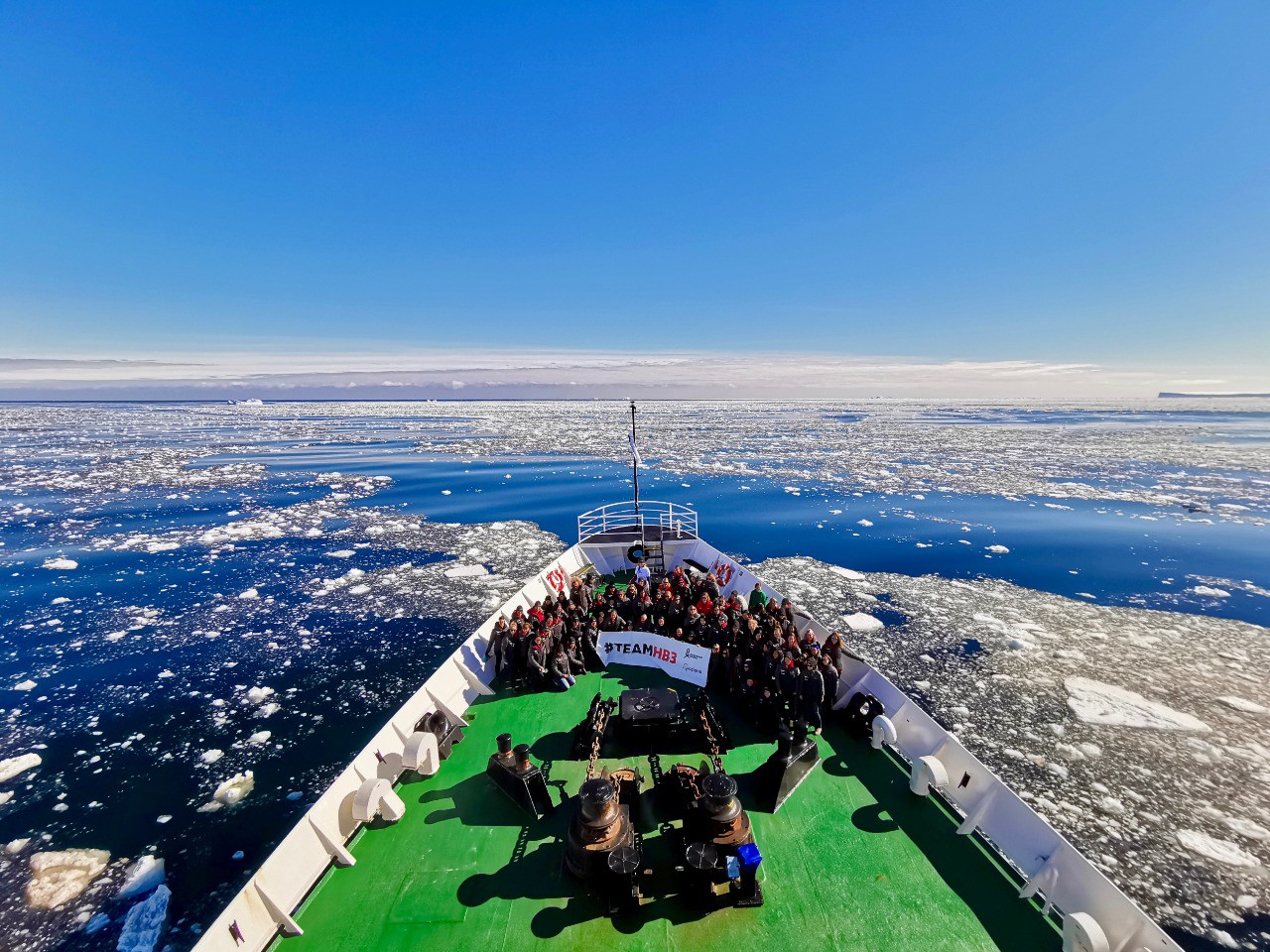 Carolina is a Sustainability Manager at AB InBev, focussing on helping the company achieve its sustainability goals. Her main project involves the High Andean Wetland of Santurban, the source of water that provides water to more than two million people which is currently under severe risk due to deforestation, mining, agriculture, and climate change. Carolina's aim over the next three years is to secure 15,000 hectares of the ecosystem, planting more than a million trees, preserving the forest, and training farmers in sustainable agriculture.
Earlier this year, Carolina was selected to participate in the Howard Bound project, a growing network of female leaders tackling climate change. She represented Colombia at the Homeward Bound 2019 leadership expedition to Antartica along with 80 other female leaders from around the world. Among the cohort was also OYW Counsellor Christiana Figueres.
Connect with Carolina  on Instagram | Twitter | Linkedin
Find out more about Homeward Bound Projects on Facebook | Instagram | Twitter
Chief of Staff, City Year Jacksonville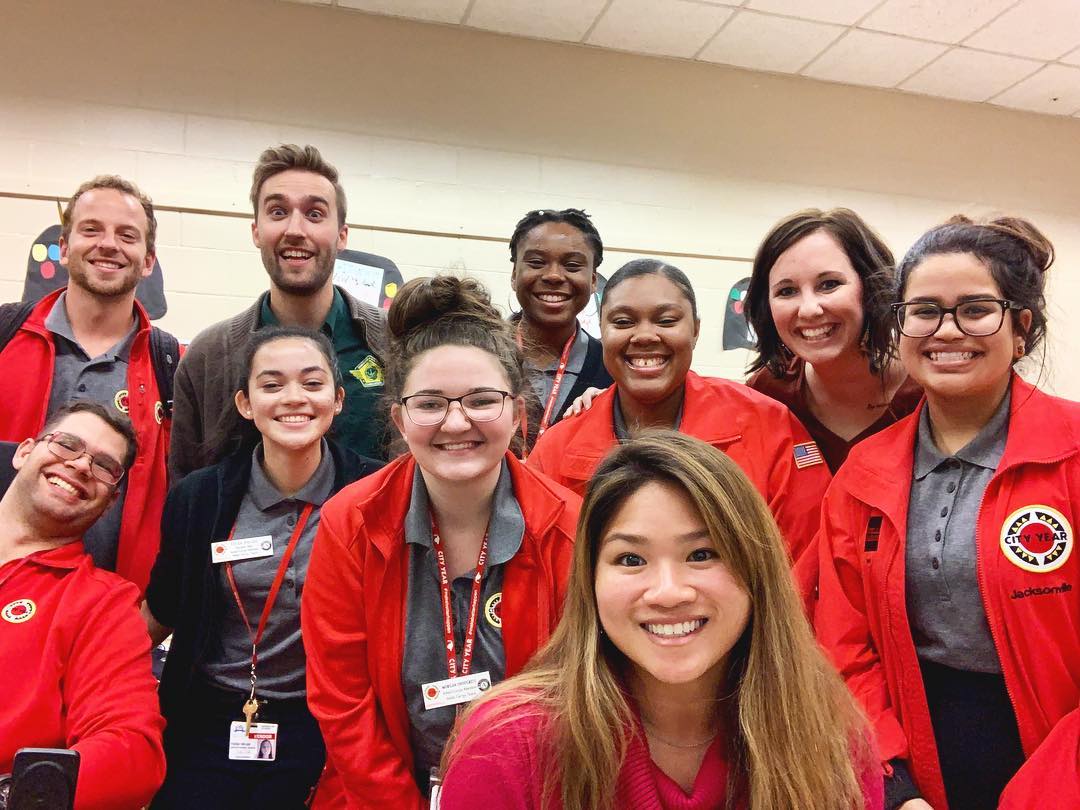 After returning home from the 2013 Johannesburg Summit, Allishia joined the founding team at City Year Jacksonville. City year helps to close the gaps between students in high-need schools, supporting students' academic and social-emotional development while also providing schools with the additional capacity to enhance school culture and climate. City Year provides a powerful double bottom line: improved outcomes for students in high-need schools and the cultivation of the next generation of leaders through their alumni.
Reach out to Allishia on Linkedin
Image